32 Things Economic Developers Need To Know This Week
The stories that you need to see from this week. December 16, 2021 edition.
1) Almost the weekend reading: Ego is the Enemy.
---
2) Retirement's the next chapter for Jim Walton of Brand Acceleration.: "I have made the decision that now is the right time for me retire as CEO of Brand Acceleration... As for the future, I'm pleased to announce that Colleen Walton is being promoted to CEO."
---
3) This inflation defies the old models: Neither supply or demand by itself is increasing prices; it's an unusual combination of both.
---
4) Inflation near 40-year high:
---
5) How do you actually fix a "stroad"? Also, what is a "stroad"?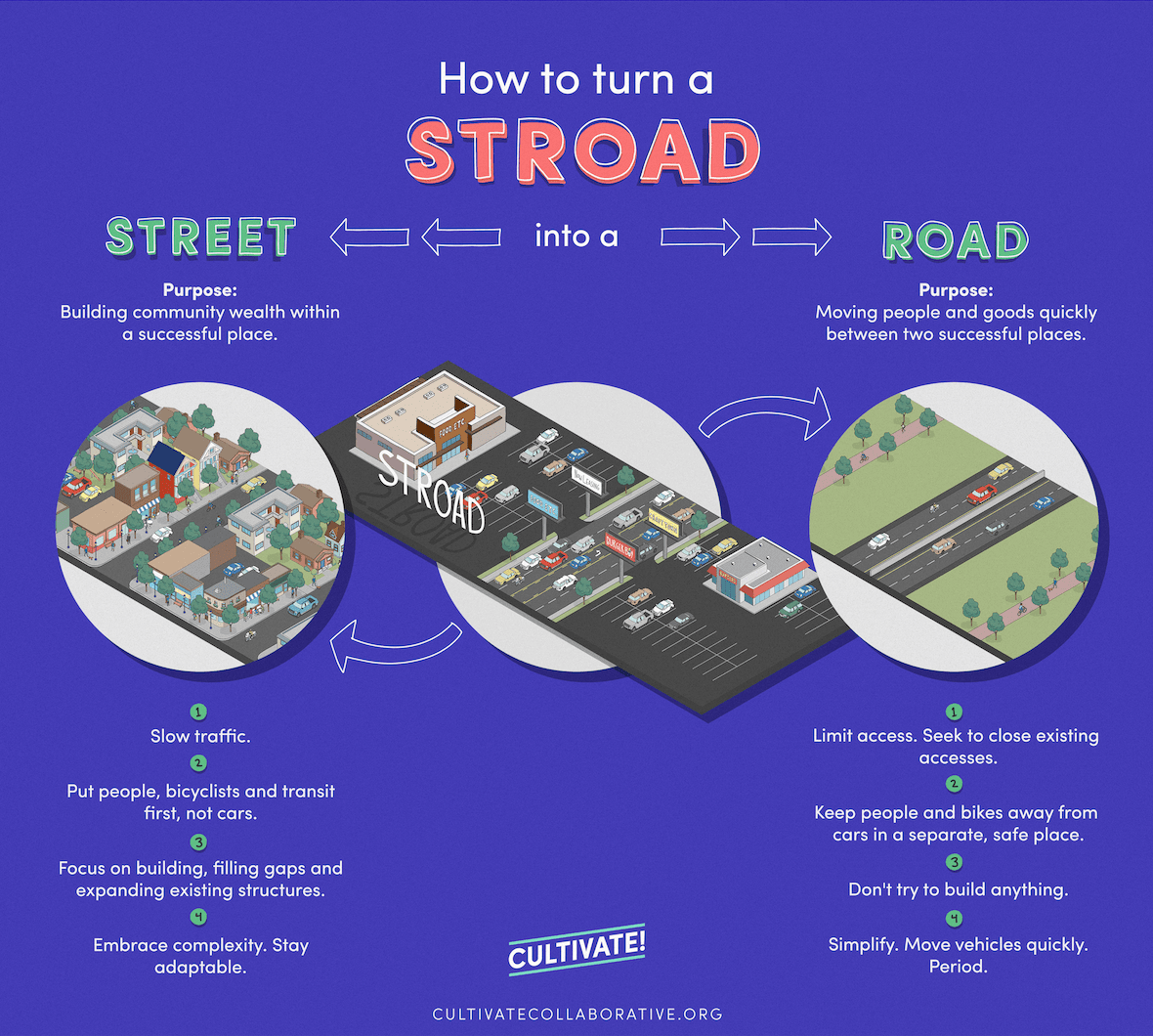 ---
6) Changing strategies in regards to international tourism marketing:
Which begs the question...how important will investing in the international market be going forward if all the hotel inventory is being consumed by domestic drive consumers. I totally understand that the domestic drive market may soften if we ever emerge from the plague (and that we shouldn't forfeit the visibility many of us have developed in our international markets).
What ramifications will this have for economic development, especially for states that are almost completely dependent on FDI?
---
7) Friday fun: Both a pie chart and a bar graph: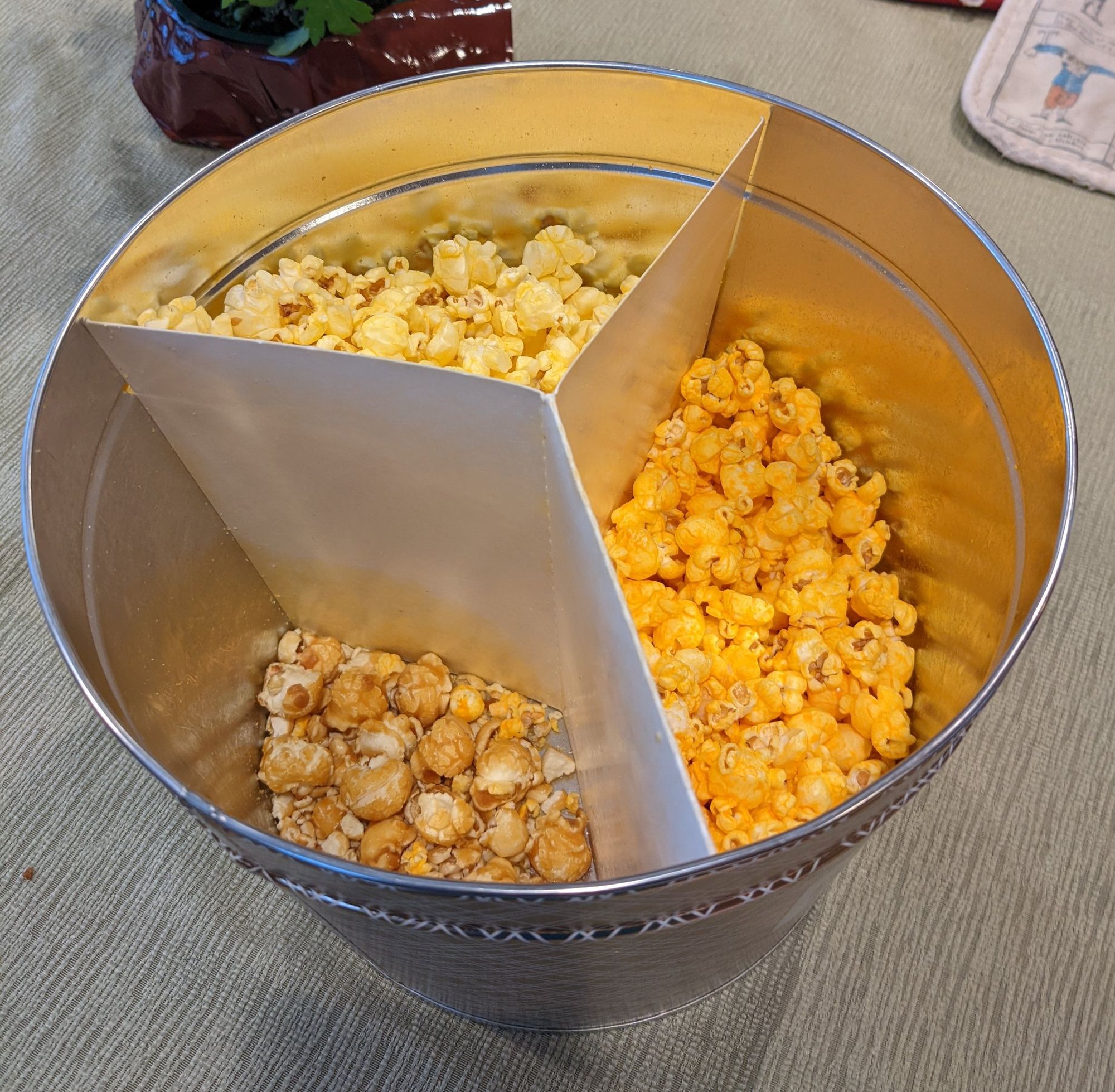 ---
8) 💵 💵 💵 Job seeker interest shifting toward higher wage jobs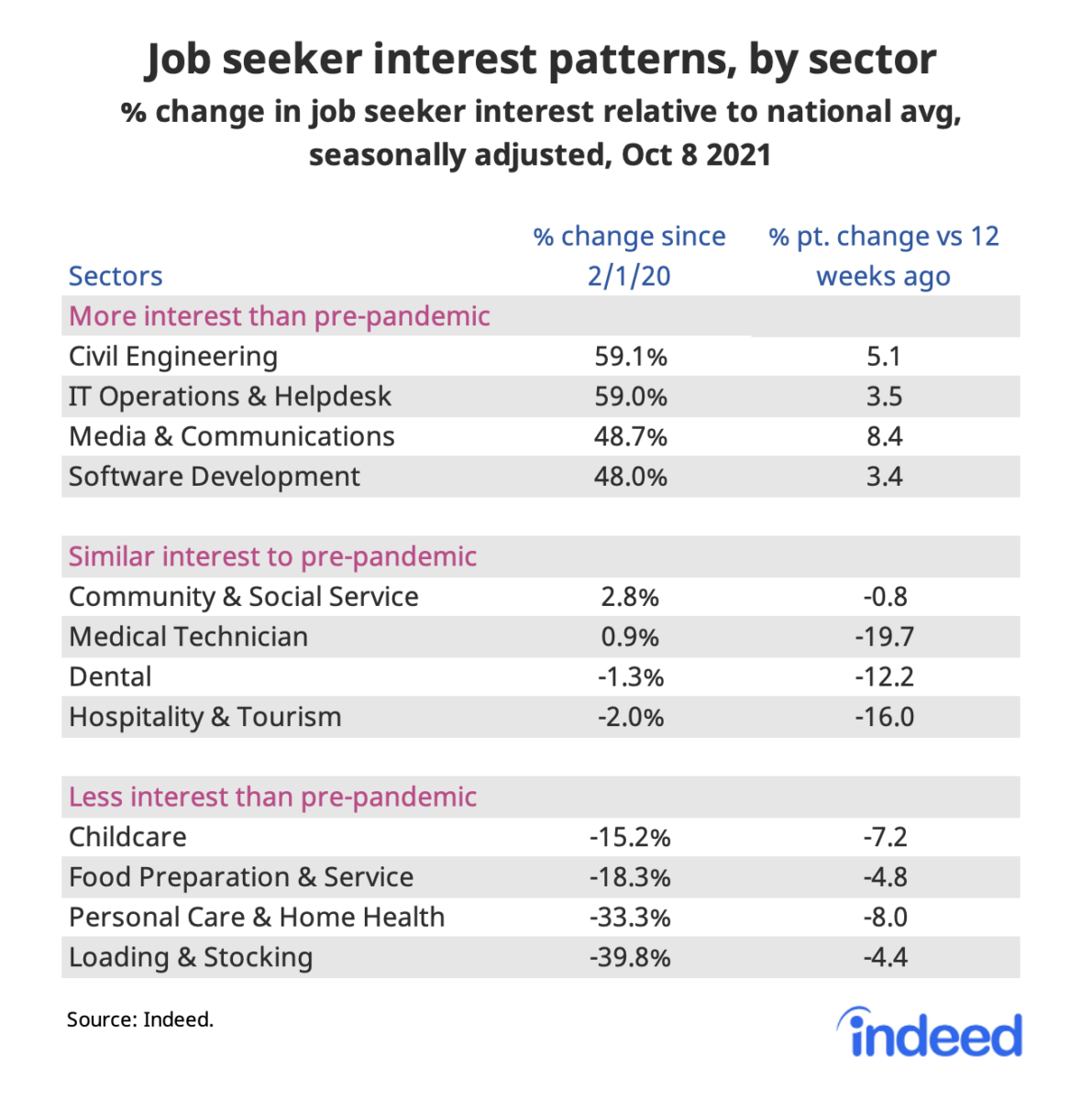 ---
9) 👍 JPMorgan's Marko Kolanovic:
Our view is that 2022 will be the year of a full global recovery, an end of the pandemic, and a return to normal economic and market conditions we had prior to the COVID outbreak. In our view, this is warranted by achieving broad population immunity and with the help of human ingenuity, such as new therapeutics expected to be broadly available in 2022. This would result in a strong cyclical recovery, a return of global mobility, and a release of pent up demand from consumers (e.g. travel, services) and corporates (in particular inventory, capex, and buyback recovery).
---
10) 👩‍🔧 👨‍🍳 👩‍ How employers are combatting labor shortages:
A new report from Emsi Burning Glas in partnership with the The Conference Board, How Employers Combat Labor Shortages, explores employer struggles and strategies. The report documents where labor shortages are most concentrated, and the differing incentives employers have started offering to different occupational groups
---
11) 🤑 Amazon has emerged as the wage-and-benefits setter for low-skilled workers across industries: In local markets throughout America, the e-commerce giant's facilities have an impact on inflation, job markets and labor standards.
---
12) 🏭 Lessons learned from half a century of US industrial policy: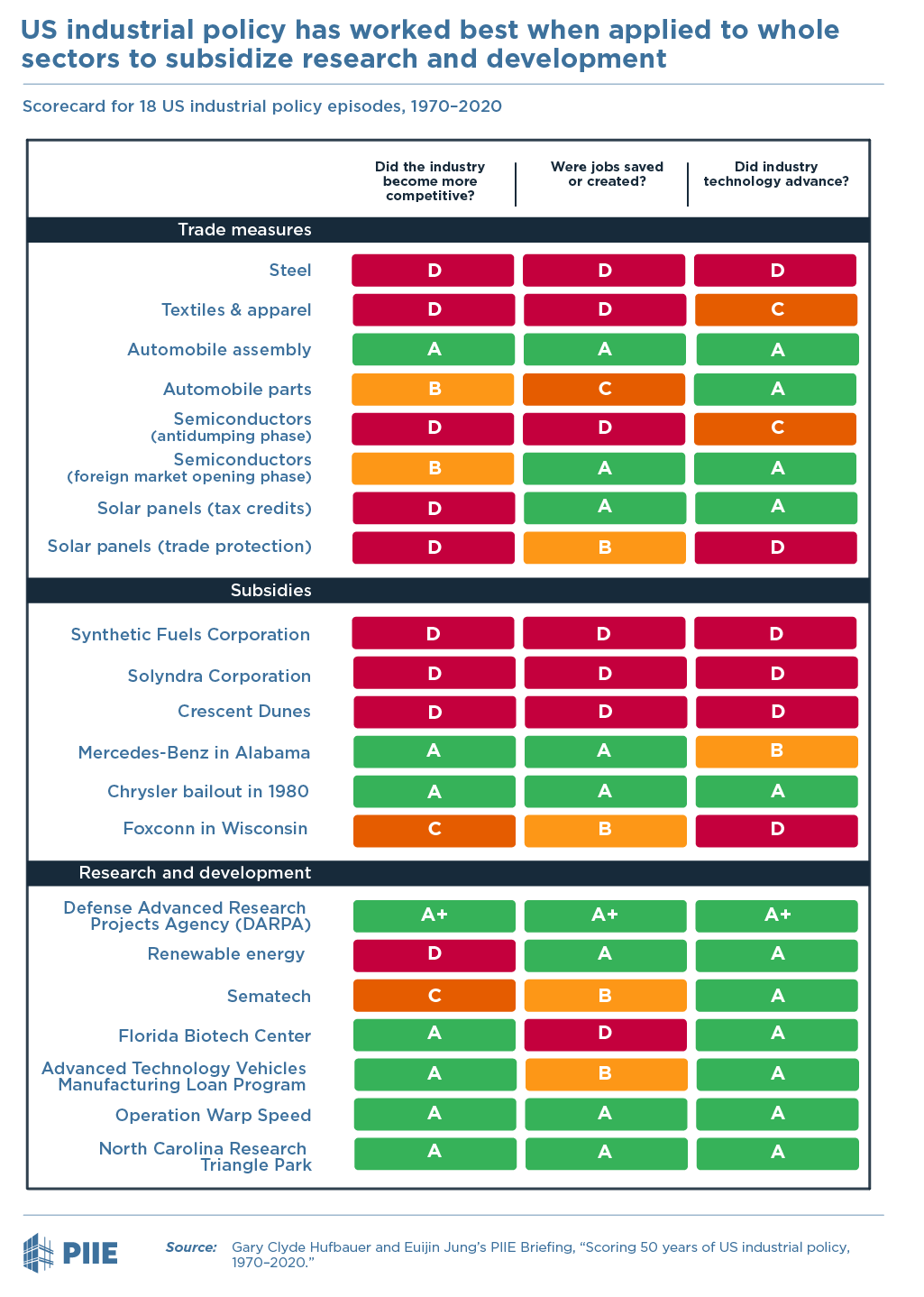 ---
13) 💡Weekend reading: History of the Idea of Progress.
---
14) 🛌 From the Great Resignation to lying flat, workers are opting out: In China, the U.S., Japan, and Germany, younger generations are rethinking the pursuit of wealth.
---
15) 🤦‍♂️ Ouch. Half a billion in Bitcoin, lost in the dump: For years, a Welshman who threw away the key to his cybercurrency stash has been fighting to excavate the local landfill.
---
16) I find the The Abilene Paradox fascinating:
Tell 10 people to get ice cream. If they have to agree on a flavor, they'll pick chocolate or vanilla every time. Groups of people don't agree on what's cool or unique. Since people agree on what's easy, "consensus" is just another way of saying average.
There's more like this in the paradoxes of modern life: Including the paradoxes of reading, writing, decision making, and productivity.
---
17) The finalists for $1 billion "Build Back Better Regional Challenge" were announced today.  Congrats to those of you who's communitiesq made the list.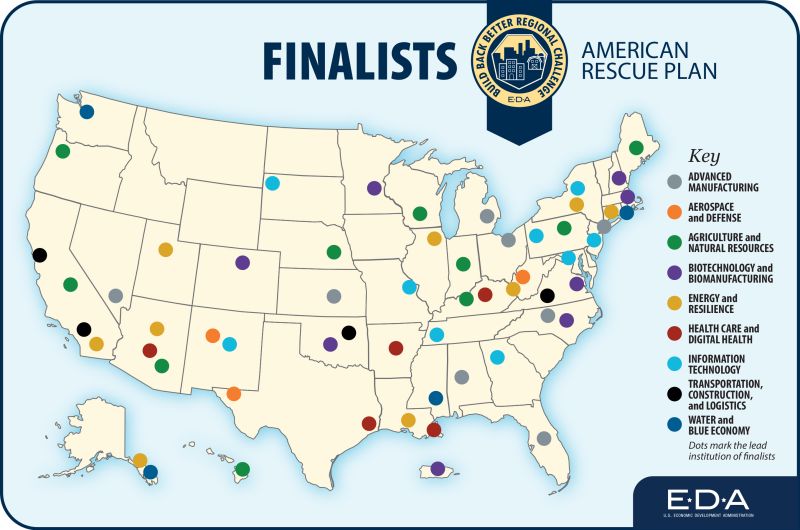 ---
18) For now: Best places for manufacturing: Check back in two years.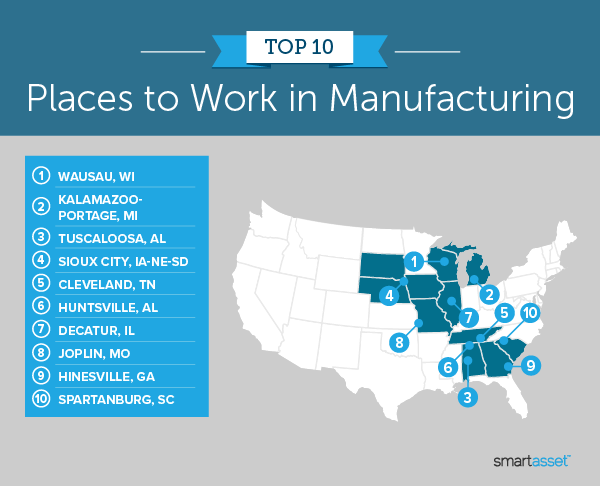 ---
19) North Carolina is the top state for business climate:
After tying with Georgia for a first-place finish in last year's Site Selection Business Climate Rankings, North Carolina stands alone in the top spot this year. Georgia's eight-year run as the top state for business comes to an end, but a second-place finish means it beat 48 other states in the ranking. Could this signal the Tar Heel State's return to business climate dominance? It had its own several-year, first-place run in recent years.
---
20) 3 major supply chain risks to avoid from Rosemary Coates, the executive director of the Reshoring Institute.
---
21) How the Silicon Valley mindset damages rural American communities: The second half of the twentieth century has not been kind to eastern Kentucky.
---
22) COVID's deadly trade-offs, by the numbers: How each state has fared in the pandemic.  The State Pandemic Scorecard shows how state decisions impacted lives, jobs, education and social well-being.
---
23) The inflation-fighting bill you don't know about:
An overwhelmingly bipartisan effort would finally crack down on the ocean shipping cartel. To find the root causes, you have to go back to how ocean carriers have used their concentrated power to exploit anyone who wants to send cargo anywhere. As Matt Stoller laid out last month, for most of the 20th century the shipping industry was regulated as a public utility, which of course it is, as getting goods to markets swiftly benefits us all.
---
24) What could possibly go wrong? These are the biggest economic risks for 2022: Economists have struggled to see ahead in the pandemic. They're upbeat about next year, but could easily get blindsided again.
---
25) Corner stores are the new darlings of the global tech industry: A billion-dollar effort to turn these unassuming shops into mini–tech hubs is only just beginning.
---
26) Will outdoor terraces and chefs lure you back to the office? These buildings hope so: Developers and big tenants in the largest cities are betting that expensive property perks will convince reluctant employees to work under the same roof again.
---
27) Future of Work: Requiring workers to return to the office is a 'doomed approach' Slack's CEO Stewart Butterfield says the future of work is being dictated by workers who want more flexibility and better tech tools.
---
28) The scramble for EV battery metals is just beginning: Global miners have an opportunity to sell ESG-friendly natural resources to the automotive and energy industries, but it will require investment.
---
29) Forget about gold: Study says investing in Lego sets will earn you more money.
---
30) Everything's getting more expensive: Here's what you can blame it on.  The supply chain is still screwed up, Energy prices spiked in November and People are still spending their stimulus money.
---
31) The housing boom could last for a decade:
Housing is booming. Just take a look at Century Communities ' development in Tumwater, Wash., where more than 140 homes, at prices as high as $500,000, have been sold this year. Tumwater is viewed as a suburb of Seattle—even at 60 miles away. It's a scene that has been repeated over the past two years in markets all across the country. Are we nearing a peak? No, say the housing bulls on Wall Street, who argue that this is an upturn that could last for a decade. Millions of millennials are now at a point in their lives when they are seeking single-family homes in the suburbs and exurbs. They are entering a market still chastened by an unprecedented collapse in housing more than a decade ago.
---
32) The office is an efficiency trap: As office design evolved over the last century, one feature remained: the goal of filling your life with even more work.
Econ Dev Show Newsletter
Join the newsletter to receive the latest updates in your inbox.