33 Things to Economic Developers Need to Know This Week
The stories Dane thinks you need to see. October 26, 2023 edition.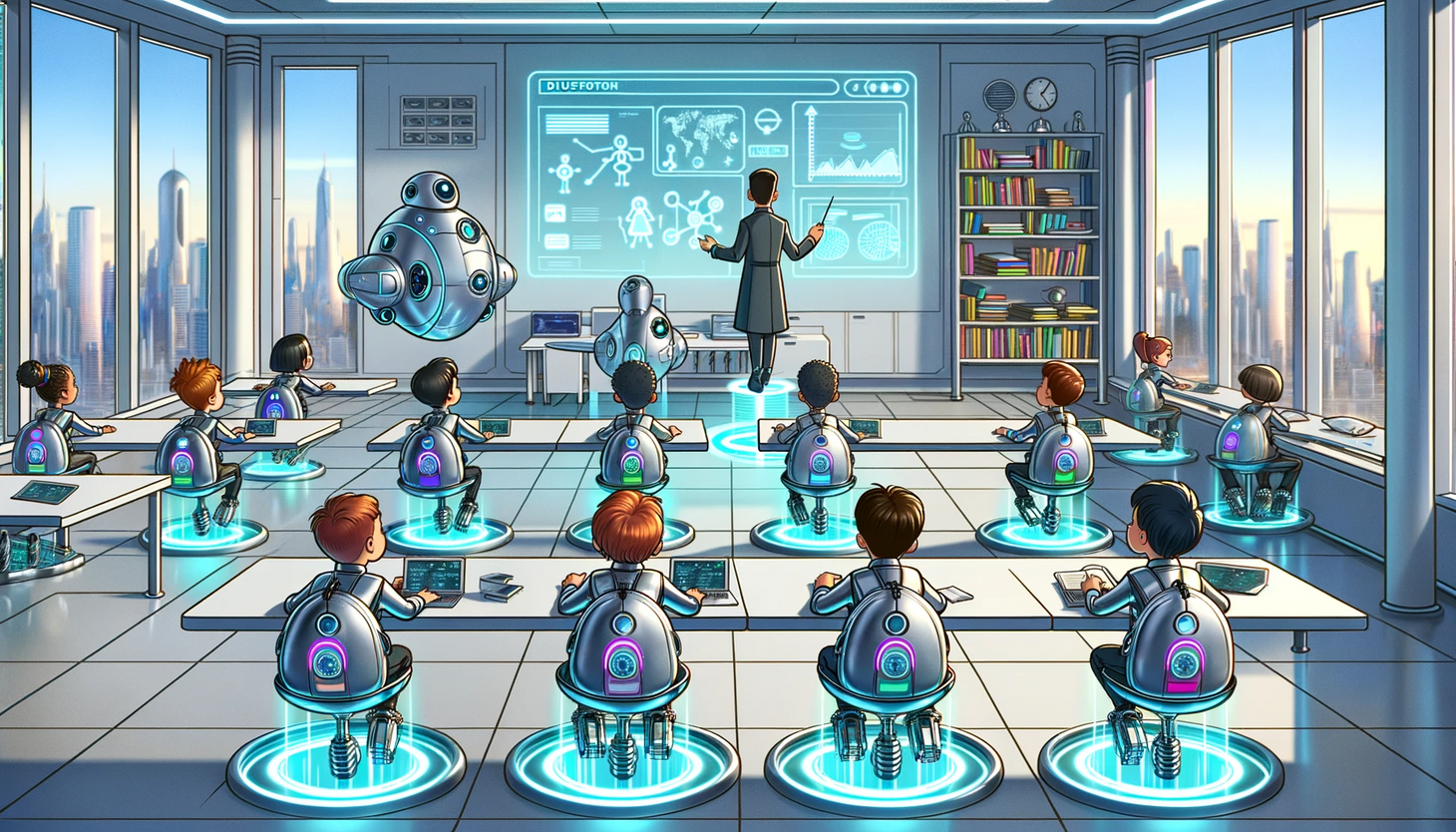 Welcome to this week's issue of What Economic Developers Need to Know This Week, where we explore the evolving dynamics of our economy.
This week we have 33 tools, stories, graphics, charts, and videos that I think you'll find informative, useful, inspiring, and perhaps even humorous. Some are economic development related directly, and some only indirectly. 🤔
If you're wondering what to do with the info in this newsletter, send something to your board members. It will make you look good!
---

RDG offers customized economic development fundraising solutions for Chambers of Commerce and Economic Development Organizations.
They are a small team with over 125 years of combined economic development fundraising experience and over $2 billion, yes, a Billion with a B, in funds raised for communities just like yours.
Every community is different. Atlanta, GA, is not Peoria, IL. Don't use another city's fundraising playbook, and expect the same results! A small market requires a different economic development fundraising strategy from a larger market.

RDG's experts thrive in providing customized economic development fundraising solutions for every situation. So whether you're a startup organization or on your third funding cycle, they have the team and experience to get you the results you're looking for.
Learn More
As always, if you find something interesting, please send it to me.
---
1) Goldman Sachs has invested millions in rural jobs and economy: A new summary report of the Goldman Sachs' Small Business Program highlights the challenges business owners in rural communities face.
---
2) From Josh Mejia: The importance of fostering entrepreneurship as a catalyst for economic growth cannot be overstated.
---
3) How The Economist makes the best charts on the internet:
---
4) 🇨🇦 100,000 fewer entrepreneurs than in 2000,: Canada has fewer entrepreneurs today than it did 20 years ago and that's a big problem for everyone.
---
5) Bottom Up Bidenomics: Across the Inflation Reduction Act, CHIPS and Science Act, and the Build Back Better Regional Challenge, the new place-based industrial policies cover a whole gamut of public inputs, including funding directed towards talent development, research and commercialization, infrastructure and placemaking, entrepreneurship and capital access, and governance. In terms of implementation, these programs both rely on and bolster a bedrock of local consortia.
---
6) Choosing the perfect spot: How site selection powers economic development.
---
7) Uh oh. More Americans are falling behind on their car loans:
---
8) Maybe they're all flying everywhere?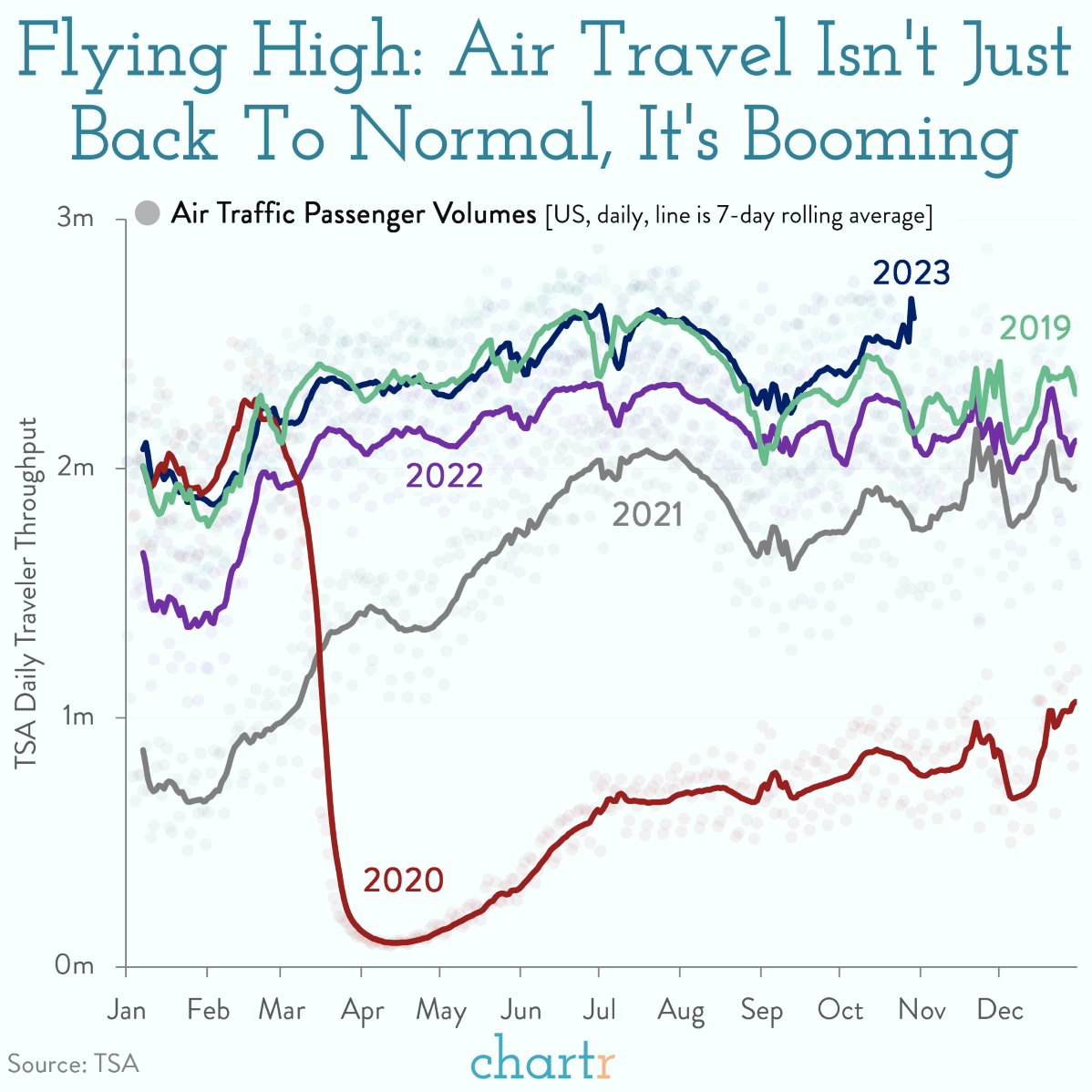 ---
9) What a great podcast episode: Episode # 2 of PolicyWorksl: Matt Hurlbutt, the President and Chief Executive Officer at the Greater Rochester Enterprise reflects on the role of an economic development agent, what it takes to attract and retain businesses, and the institutional relationships an economic development agency must form with other actors and agencies in the regional economic development ecosystem.
---
10) Retail inventories are under control ahead of holidays: Inventory-to-sales ratios' return to pre-pandemic levels and conversations with retail executives suggest the period of inflated stock levels are over.
---
11) You're never too old for trick or treating: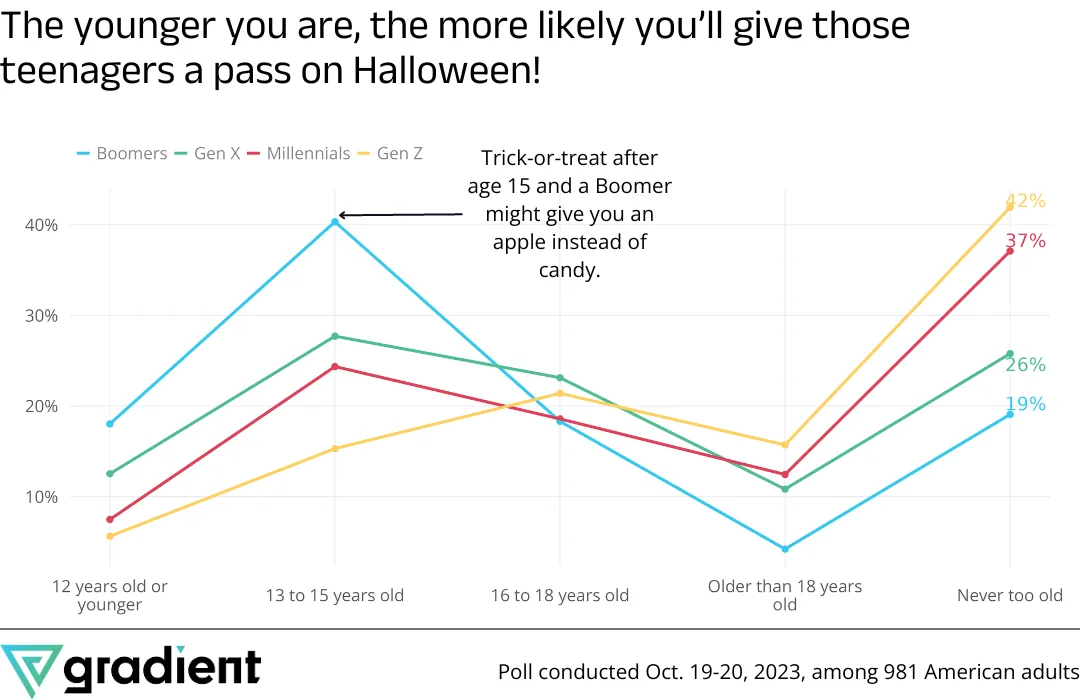 ---
12) US business activity is now in growth mode: