35 Things Economic Developers Need To Know This Week
The stories that you need to see from this week. September 9, 2021 edition.
Good morning econ dev fans and practioners:  Welcome to everyone's favorite make you a smarter economic developer newsletter!  Thanks for spending a few minutes with us this morning.
This week we have 35 stories, graphics, charts, and videos that I think you'll find informative, useful, inspiring, and perhaps even funny.
- Dane
---
1) Economic Development and Developers in the News # 27 - Econ dev news from 71 economic development executives and organizations in 30 states, Puerto Rico, and Canada.
2) Podcast Episode 18 - The Secrets of Economic Development with Novelist and Econ Dev Don Erwin - With "Buffalo Hunting in Alabama: A Novel", retired econ dev Don Erwin has written an engrossing thriller and economic development textbook.
3) Economic Development Jobs This Week - 43 new econ dev jobs in 20 states + remote. September 3, 2021 edition.
4) 62 Things Economic Developers Need To Know This Week - The stories that you need to see from this week. September 2, 2021 edition.
5) Where do people pay the most in property taxes?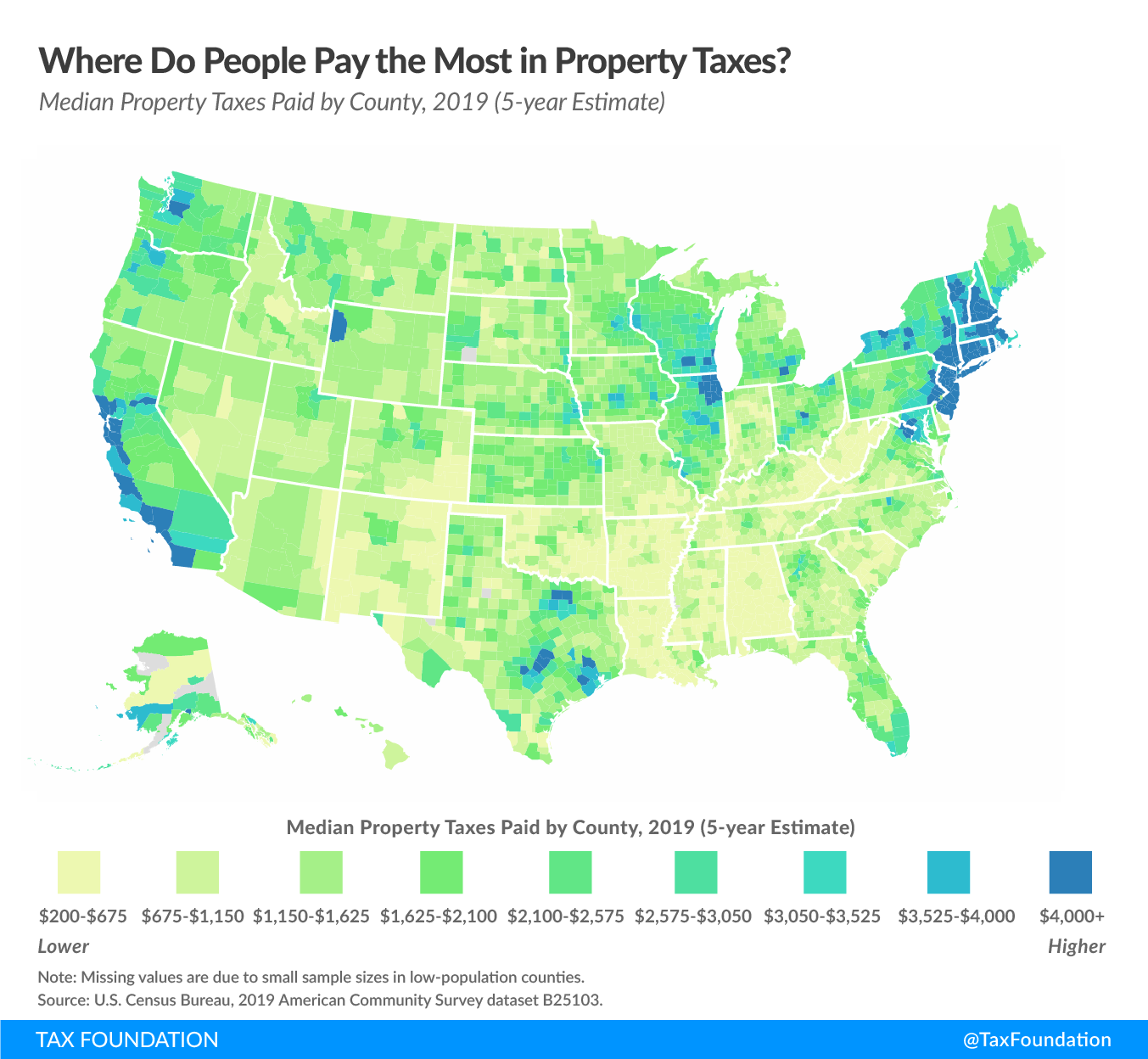 ---
6) Delta variant likely to hurt U.S. restaurant recovery: Nearly one in five adults surveyed  said they stopped going to restaurants as Delta cases rose.
---
7) If this ever catches on, forget about getting much business done on the golf course: Meet Lauren Cupp, who just set a world record in the high-paced sport of 'Speedgolf'.
---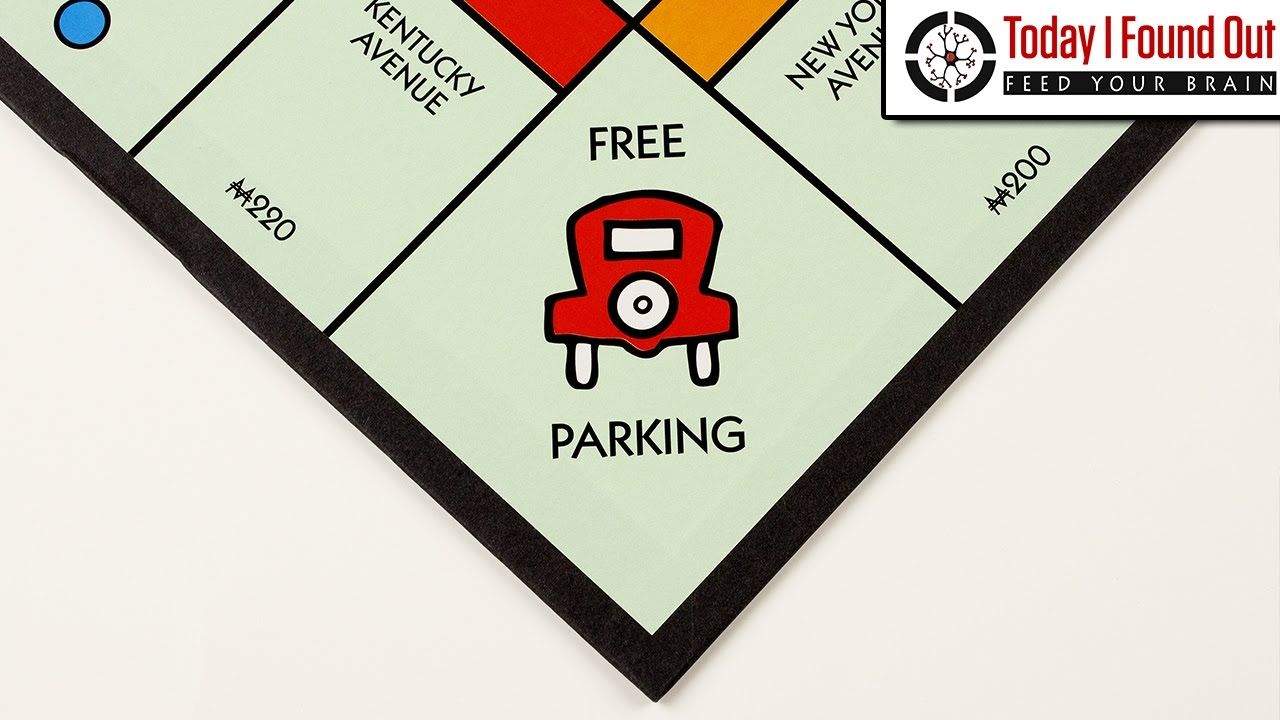 8) Free parking is killing cities: With the pandemic opening up streets, Donald Shoup and his followers say it's time to stop subsidizing drivers at the expense of everyone else.
---
9) The downtown decade - U.S. population density rose in the 2010s: Outer suburbs still grew the fastest, but many downtowns and central districts also grew rapidly.
---
10) The Disney Park Indicator continues to lag:
A visit to one of Disney's resorts requires several recoveries, from the psychological to the economic, to take place. For instance, consumers must not only have enough disposable income to plop down $1,500 per head on a holiday, but also be comfortable standing shoulder-to-shoulder in long indoor queues for rides such as Space Mountain. Oh, and they must be OK with potentially getting puked on.
Our thinking was that once Disney's Parks, Experiences and Products segment — which includes the Florida resort as well as others in Asia, Europe and the US west coast — returned to its 2019 revenue run-rate, it would be fair to say the pandemic was truly over.
Looking at the financials, it seems that is far from the case.
---
11) These are the most overvalued housing markets in the US:
Boise, Idaho - 80.64%
Austin, Texas - 50.72%
Ogden, Utah - 49.70%
Provo, Utah - 46.16%
Detroit, Mich. - 45.57%
Spokane, Wash. - 45.21%
Salt Lake City, Utah - 42.41%
Phoenix, Ariz. - 42.31%
Las Vegas, Nev. - 41.88%
Stockton, Calif. - 38.50%
---
12) Why are so many Americans leaving their jobs right now? A Microsoft survey of more than 30,000 global workers showed that 41% of workers were considering quitting or changing professions this year.
---
13) Dollar General's CEO sees healthcare as a financial engine: Dollar General CEO Todd Vasos said during the company's second-quarter earnings call Thursday that he believes its nascent effort to position its stores as health destinations could eventually become one of its biggest financial engines.
---
14) High prices & low rates drive mortgage refinance boom: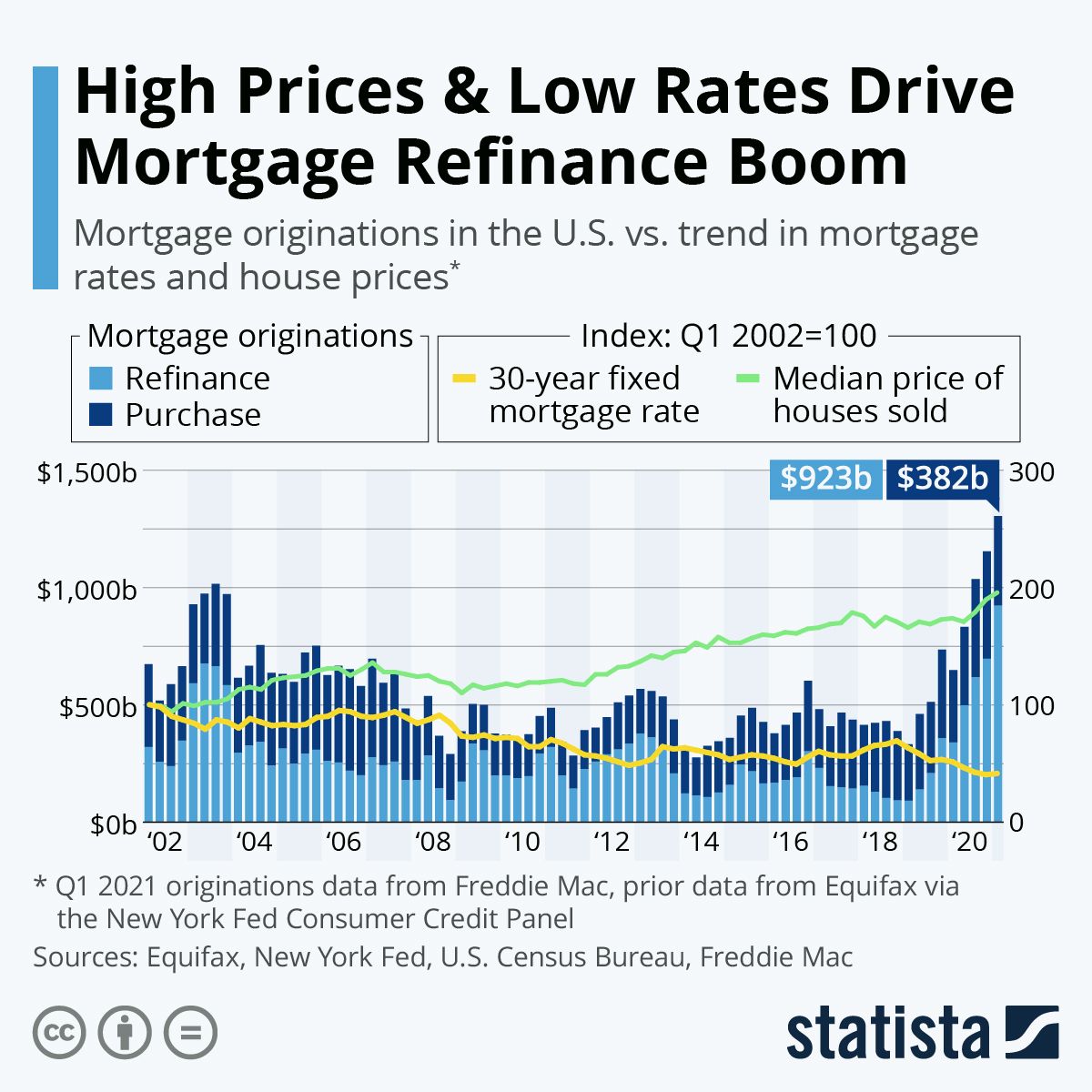 ---
14) CEOs are dooming business travel — maybe for Good: A Bloomberg survey of 45 large companies in the U.S., Europe and Asia shows that 84% plan to spend less on travel post-pandemic.
---
15) 40 ways things are getting better: "What has gotten materially better in America in, say, the last twenty years?" So! Much!
---
16) For this architect, the garage isn't an afterthought -- it's often the centerpiece: Patrick Ahearn designs carriage houses and car barns for automobile enthusiasts and luxury collectors
---
17) Inflation is cooling some, but not all the reasons are good ones: While inflation stepped down, it's too soon to say whether the higher pace this year will remain or be temporary. It's the underlying causes not the topline numbers that deserve more scrutiny now.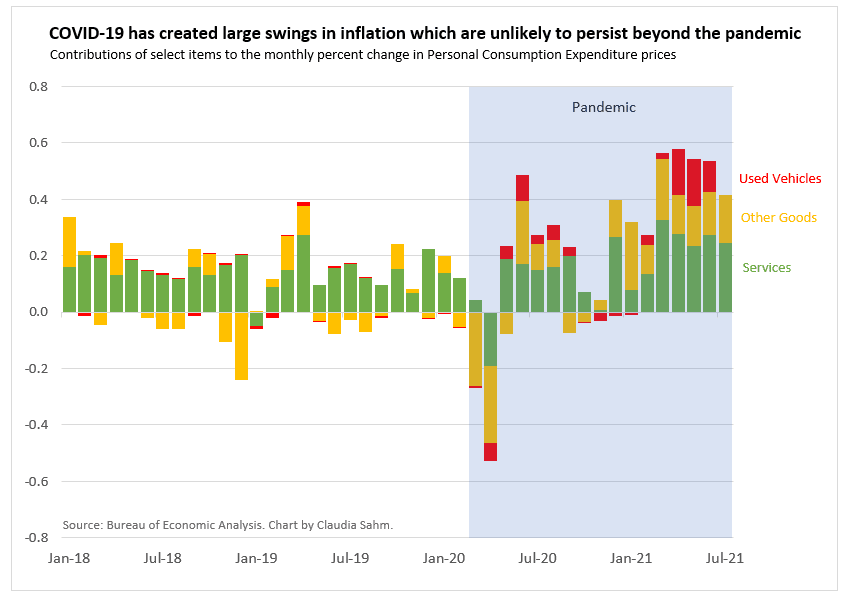 ---
18) Long read: Did COVID end the neoliberal era?  My opinion: No, it was already dying. COVID just made it obvious.  (See Peter Zeihan: here, here, here and here.)
---
19) 7.3 million US homeowners — more than 14% of all mortgage properties — have been in a forbearance plan over the past 15 months: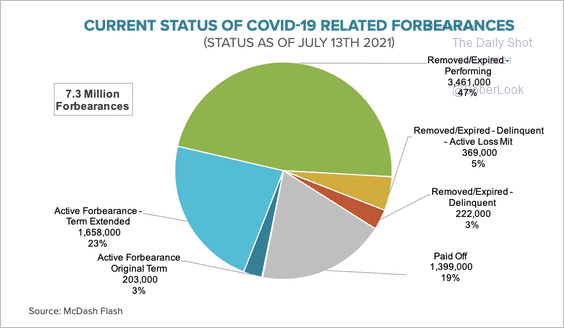 ---
20) Who is the wealthiest generation?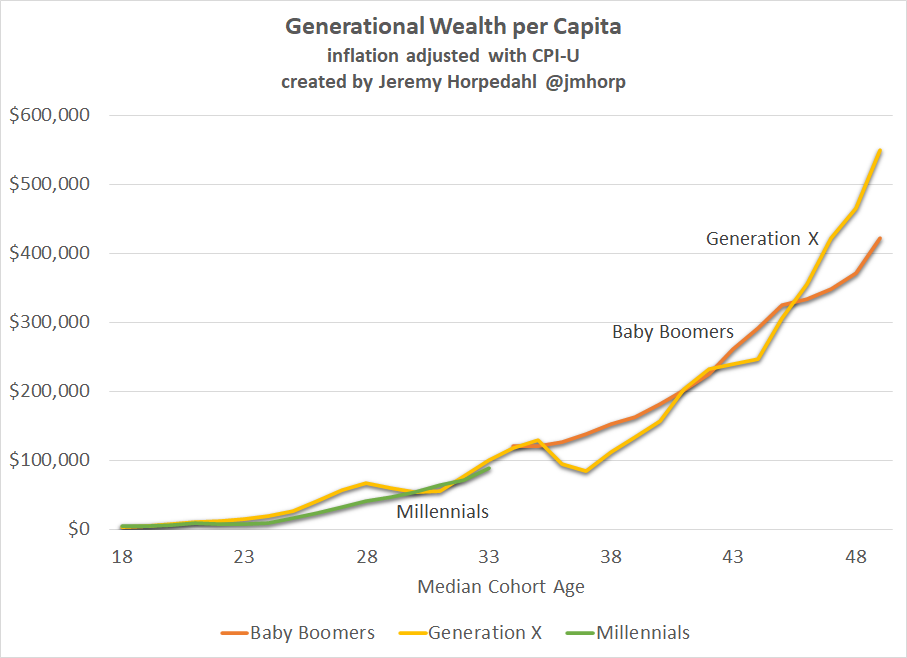 ---
21) US hiring slowed sharply in August: The economy added 235,000 jobs as the Delta variant appears to be weighing on consumer confidence and spending.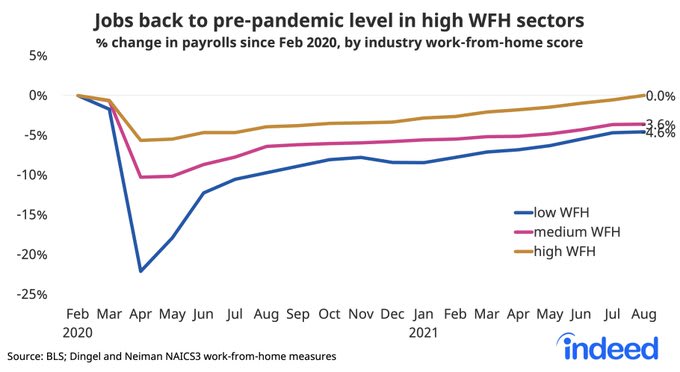 ---
22) What Hurricane Ida just taught us about infrastructure and connectivity economics:
I mention this because it drives me crazy that so often the benefits of infrastructure investment seem to revolve around safer bridges and "good jobs" for blue-collar workers. But the latest flooding disaster in NYC shows how inadequate infrastructure can disrupt a key node in America's economic network. And that is exactly what New York is. Every year it generates more than $1 trillion in high-productivity economic output, and is typically second behind Silicon Valley as a high-impact startup hub. The classic economic assessment of the impact from infrastructure spending focuses on lowering business costs, reducing commute times, improving labor force participation, and reducing pollution. But keeping a key tech and productivity hub online is pretty important, too.
---
23) Permanent job loses:
---
24) The employment situation is worse than the unemployment rate indicates: The headline unemployment rate of 5.2% significantly understates the current situation.
---
25) The secret to happiness at work: Your job doesn't have to represent the most prestigious use of your potential. It just needs to be rewarding.
---
26) One in three US workers does gig work now: More people are turning to gig work than ever before, but since these jobs usually don't come with employer benefits, their proliferation could worsen inequality for millions of Americans.
---
27) Two essays for for Labor Day: Americans don't want to return to low wage jobs and Good news: there's a labor shortage.
---
28) Older workers accounted for all net employment growth in past 20 years:
Total U.S. employment grew by 11,767,000, or 8.5%, in the 20 years ending in December 2020.1 All that growth—11,879,000, or 101% of the total—was due to increased employment of people age 60 and older.
---
29) What's worth knowing in economics? A global survey among economists: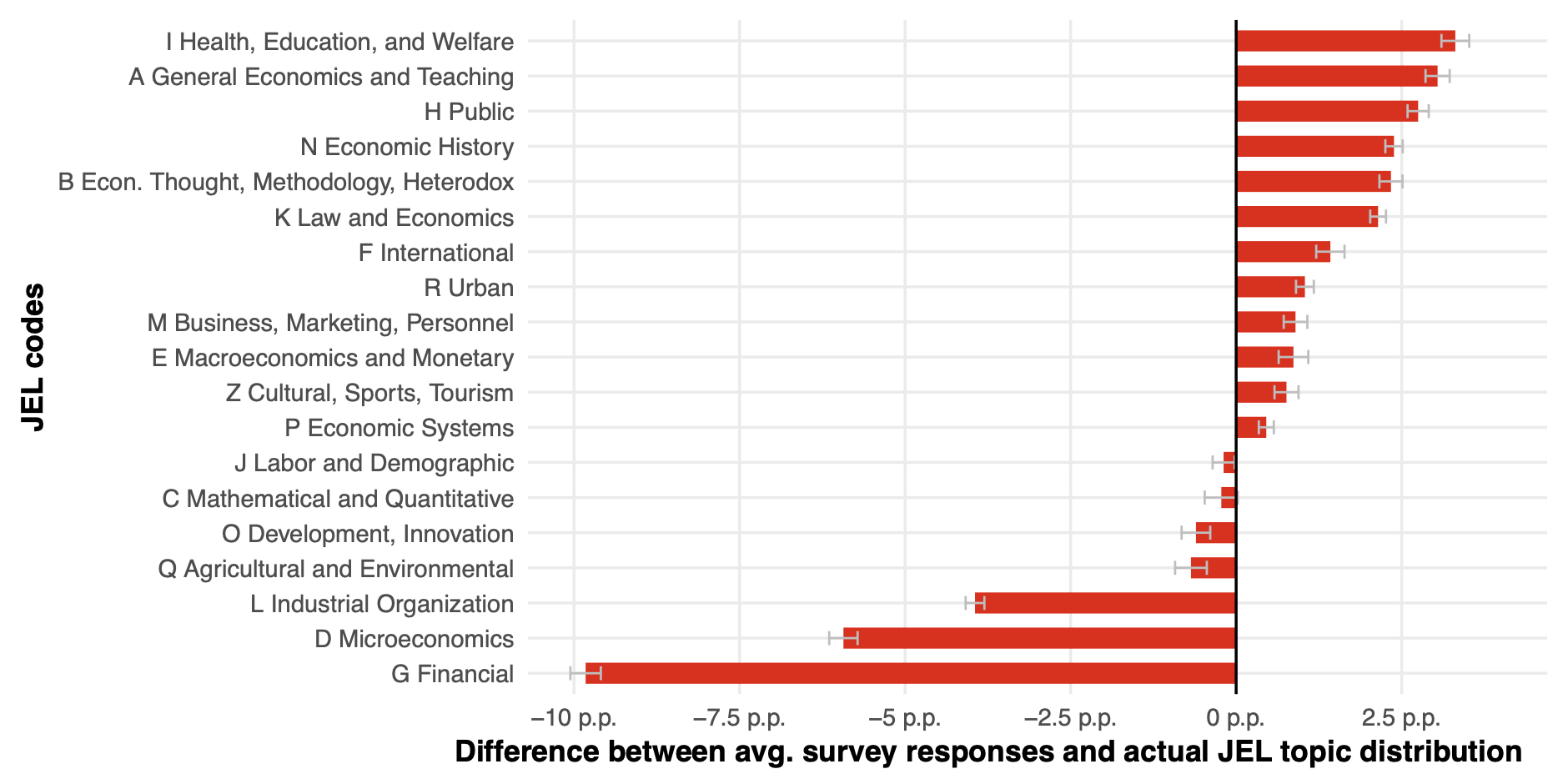 ---
30) How skyscrapers crash the economy: Skyscrapers are glittering symbols of prosperity and economic growth. But the skyscraper curse, coined by Andrew Lawrence in 1999, says they're linked to economic crises.
---
31) How office culture changed in the pandemic --from workers who went back ages ago: Some employees have been toiling in cubicles for months while private offices sit empty; shifting rules and surprise doughnuts.
---
32) Private equity's potential payday from Build Back Better: Hundreds of billions of dollars are scheduled for industries private equity dominates. Advocates want to make sure workers and families benefit, not financiers.
---
33) For many workers, raises today don't make up for years of wage stagnation: Even as retail and hospitality workers see pay hikes, they're often not enough to offset rising prices and years of low pay.
---
34) Should government create more Silicon Valleys? A long-read Q&A with Nicholas Bloom.
---
35)
Econ Dev Show Newsletter
Join the newsletter to receive the latest updates in your inbox.