50 Things Economic Developers Need To Know This Week
The stories that you need to see from this week. July 15, 2021 edition.
Welcome to this week's Assorted Links.  This week we have exactly fifty stories that'll make you a smarter economic developer.
---
1) A resurgence for "Made in America":
Due to a variety of changing dynamics worldwide, manufacturing in the U.S. appears ready for a renaissance. In fact, "The rate of reshoring and incremental foreign direct investment (FDI) has grown from 6,000 jobs/year in 2010 to 160,000 in 2020", according to Harry Moser, Founder and President of the Reshoring Initiative®.
---
2) After Wisconsin's Foxconn debacle, states and companies rethink giant subsidies: Industry experts say companies and states have gotten less aggressive about subsidies as a means to attract businesses, choosing instead to look more closely at factors like workforce and infrastructure.
---
3) Tourism isn't back yet: A new report from the American Hotel & Lodging Association says that 21 of the top 25 hotel markets in America remain in "Depression" or "Recession" status. In May, San Francisco continued 70% off its May 2019 rev/par pace, while  Boston, New York City and DC weren't far behind. Only Tampa and Miami were up over 2019 levels.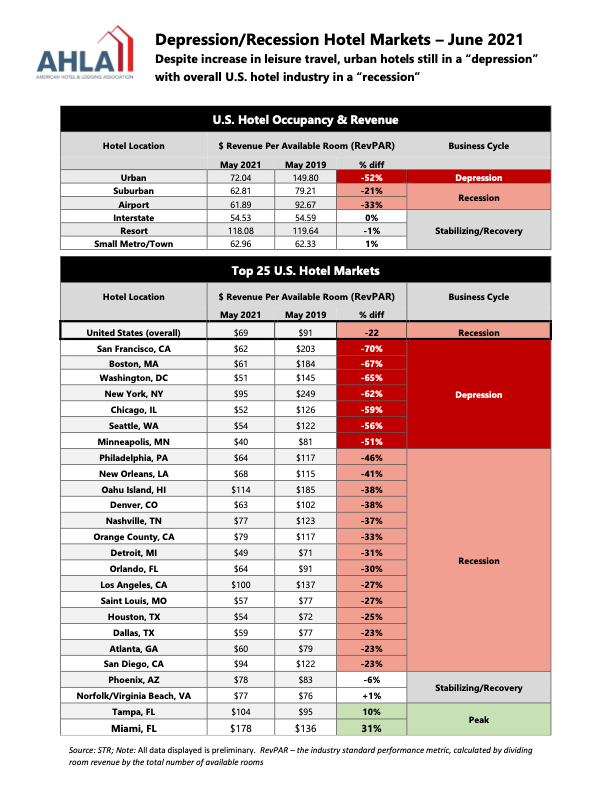 ---
4) Welcome to the year of wage hikes: Workers are returning — to higher-paying firms. Average pay just topped $15 an hour at U.S. restaurants, one of many sectors forced to raise wages to lure back millions of workers.
---
5) A new breed of hydroponic farm, huge and high-tech, is popping up in indoor spaces all over America, drawing celebrity investors and critics.
---
6) The case of the disappearing metros: The federal government wants to reclassify smaller areas across America as "micropolitan," and they're not happy about the idea. Are their worries justified?
---
7) Why do we buy what we buy? A sociologist on why people buy too many things.
---
8) Trees: The critical infrastructure low-income neighborhoods lack?
---
9) The downtown office district was vulnerable. Even before covid.
---
10) We should advocate for trade schools just as much as college, especially after a pandemic: It's time to talk about the false, negative stigma around trade school.
---
11) On the Site Selection Matters podcast they've interviewed Bob Hess of Newmark about diversity and inclusion as a business imperative in corporate site selection.
---
12) A third of former hospitality workers won't return to the industry during the labor shortage because they want higher pay, better benefits, and a new work environment: I think it's fair to say that they're not not showing up for our job fairs because they're lazy.
---
13) What 4.8 million scams look like: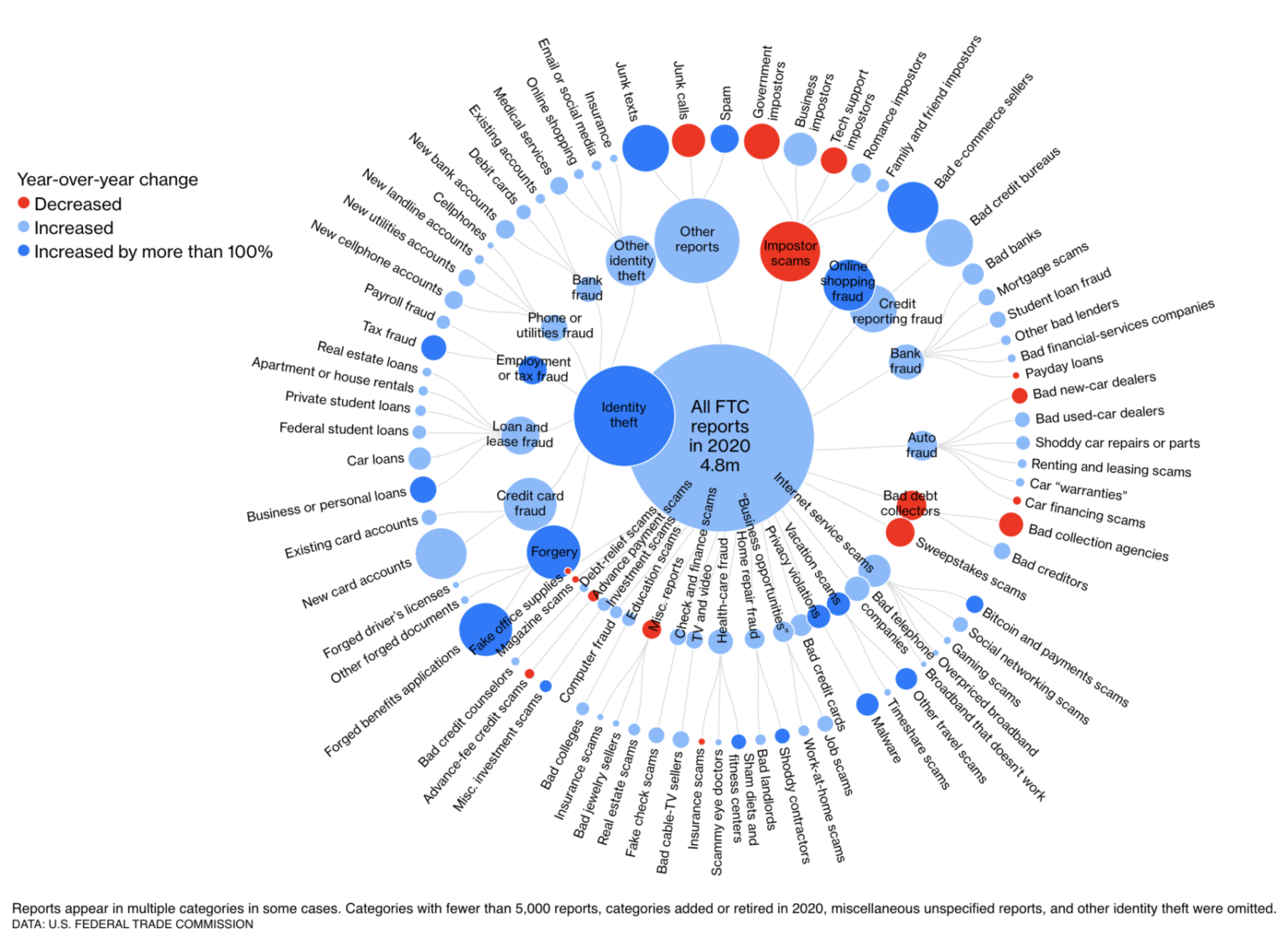 ---
14) Dining Out, Digitized: Many restaurants dropped printed menus during the pandemic in favor of QR codes sending diners to online ordering platforms. Will eating out be the same?
---
15) Why more highway spending won't rev up the economy: The U.S. road network is already big—and adding to it won't boost GDP growth in the long term, economists say
---
16) Economic incentives, a boon for reshoring & FDI:
The Reshoring Initiative, a nonprofit organization with the mission to bring good, well-paying manufacturing jobs back to the United States, just released their 2020 Data Report on June 2nd. The findings illustrate a silver lining of the pandemic: U.S. supply chain disruptions can be mitigated by producing goods closer to the end market.
This fundamental pendulum swing, accelerated by COVID-19, led to 161,000 new manufacturing jobs in 2020 compared to 110,000 in 2019. And for the first time since 2013, reshoring activities created more manufacturing jobs in the United States than foreign direct investment (FDI). FDI fell sharply in 2020, no doubt due to travel restrictions imposed from the pandemic.
---
17) BP released its annual "Statistical Review of World Energy" (70th edition) yesterday with updated global energy data for 2020. Here are some of the report's highlights for 2020:
Primary energy consumption fell by 4.5% in 2020 – the largest decline since 1945. By country, the US, India, and Russia contributed the largest declines in energy consumption. China posted the largest increase (2.1%), one of only a handful of countries where energy demand grew last year.
Natural gas consumption fell by 81 billion cubic meters (bcm), or 2.3%. Nevertheless, the share of gas in primary energy continued to rise, reaching a record high of 24.7%.
Renewable energy (including biofuels but excluding hydro) rose by 9.7%, slower than the 10-year average (13.4% p.a.) but the increment in energy terms (2.9 EJ) was similar to increases seen in 2017, 2018, and 2019.
---
18) Rising shipping costs: Leading to an increase in prices, delays on many toys.
---
19) Gov. Bill Lee says Tennessee will pay for tourists' airfare.
---
20) State of North American manufacturing: 2021 Annual Report.
---
21) The Summer Spark Challenge: four days, one hour per day, featuring four speakers creating sparks.
July 27-30, 2021, at 10 a.m. (CST) - a virtual, summer event and hear awesome stories from small town economic developers past and present, city planners, authors, mayors and so much more.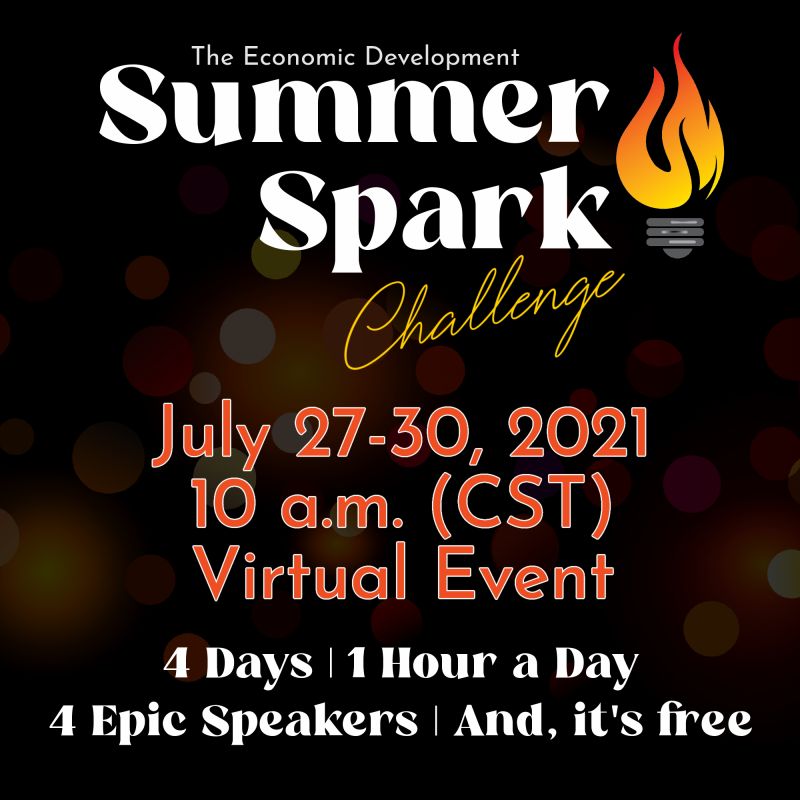 ---
22) Americans' life ratings reach record high: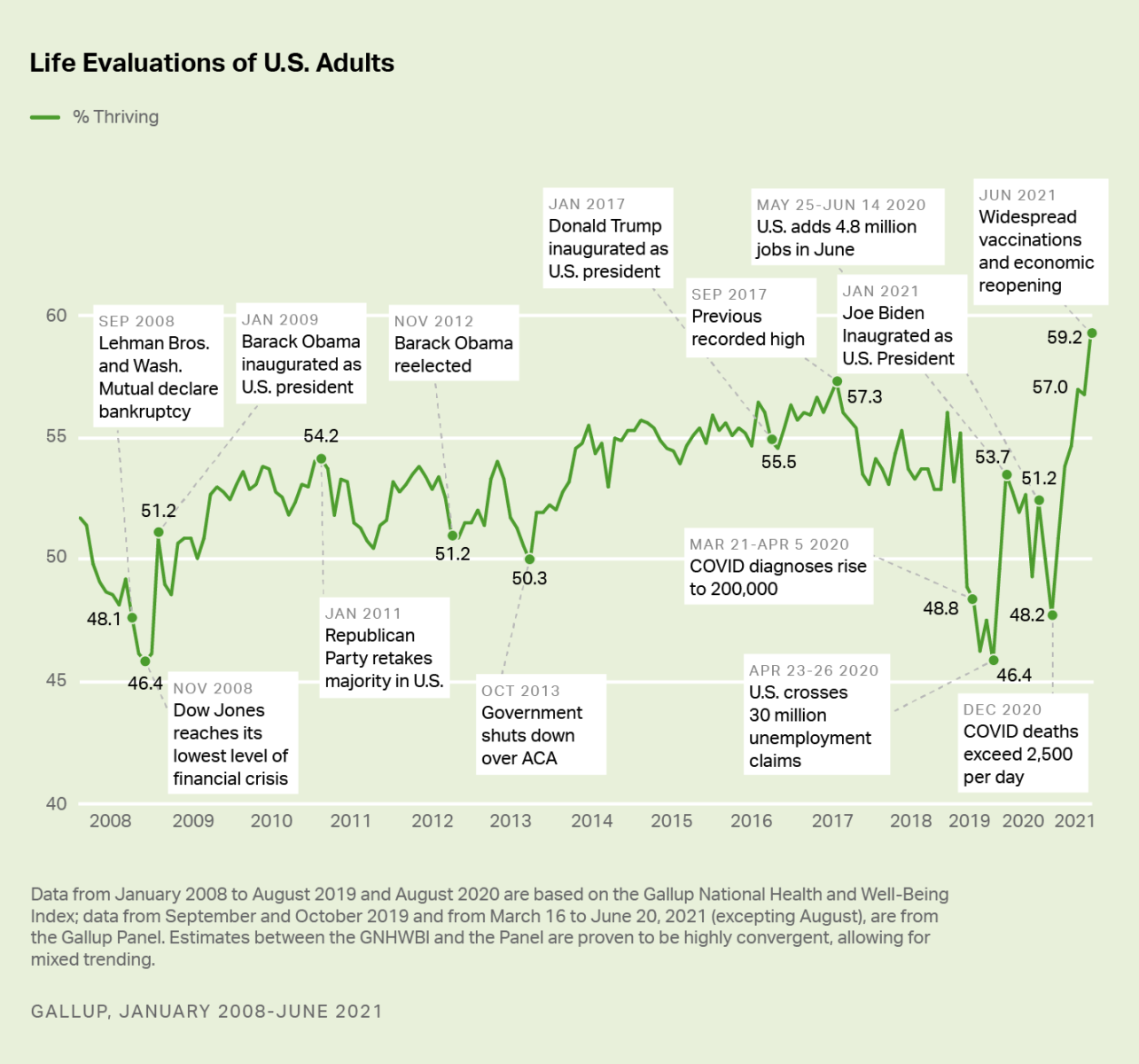 ---
23) The global normalcy index: Is the world returning to pre-pandemic life?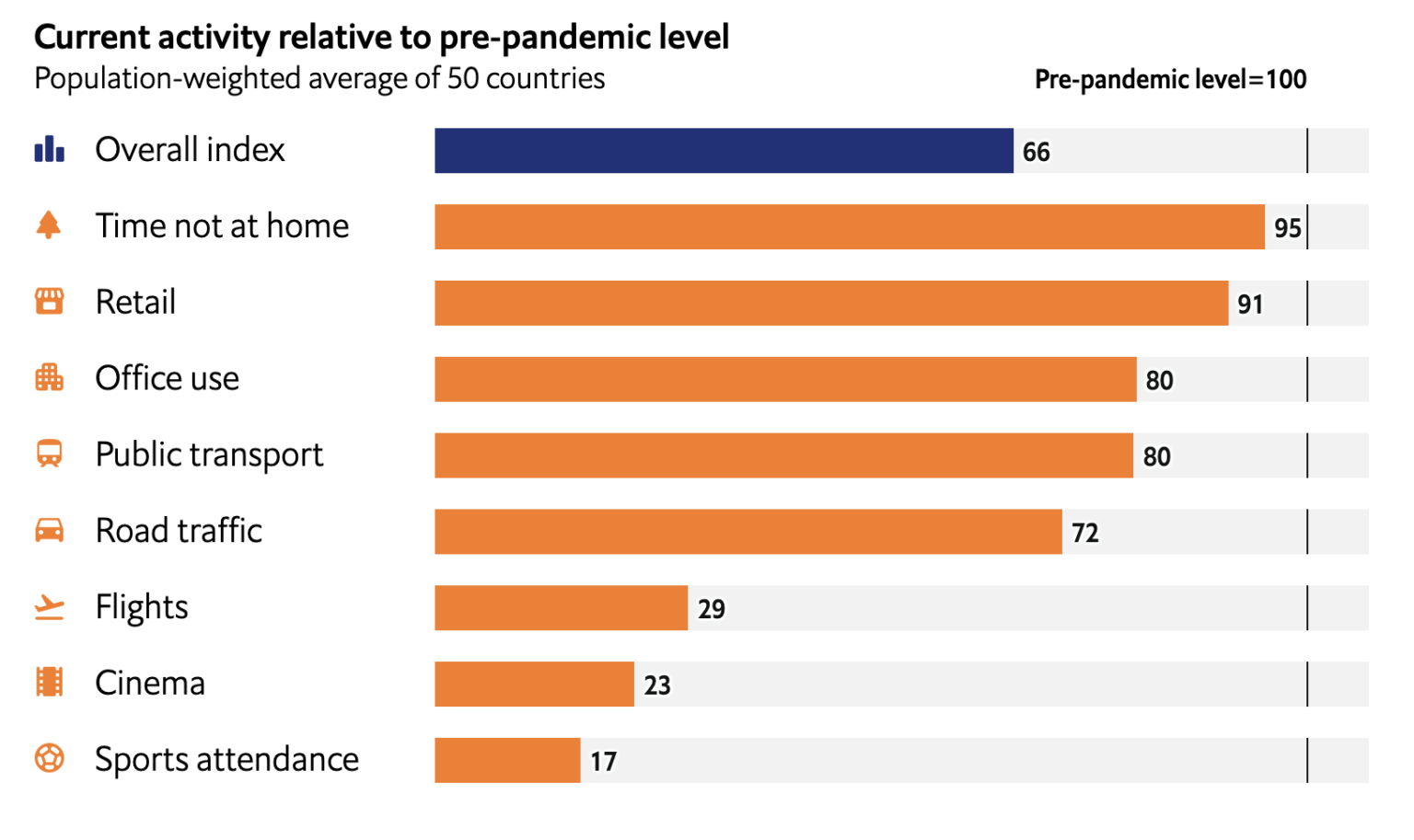 ---
24) A new McKinsey study shows that inclusion isn't just compatible with economic growth — it's absolutely necessary: The report unveils the high price of economic discrimination against minorities and women in the US.
---
25) What the impending rubber 'apocalypse' means for the U.S. economy.
---
26) Solar is dirt-cheap and about to get even more powerful: After focusing for decades on cutting costs, the solar industry is shifting attention to making new advances in technology.
---
27) America, Automated: How businesses are using automation to combat the labor shortage
---
28) The rule of three in persuasion: Use three claims, not more, to maximize how persuasive your message is.
---
29) The new labor crisis in the biggest opportunity in a generation.
Besides surprising productivity gains registered during the pandemic, many workers are creating an enhanced "life-work balance" thanks to remote working. This is critical to millennials and women with children trying to get back into the labor force once schools reopen. And they're not willing to give it up now that the pandemic is over; in a recent survey of over 5,000 employed adults, four in 10 American workers expected some level of remote work flexibility post-pandemic.
Moreover, the shift to work from home that the pandemic birthed represents a huge opportunity for white collar workers. Once dragooned into offices far from affordable homes, many office workers have embraced new hybrid models, working remotely not only from home but from dispersed offices and coffee shops. Stanford economist Nicholas Bloom has suggested at least 20 percent of the workforce will work remotely even after the pandemic ends, up from 5.7 percent in 2019. And there's evidence that remote workers have been more productive, with many executives surprisingly pleased with the results.
And the blue-collar jobs gusher could just be beginning. Arvind Kaushal, leader of the manufacturing practice at Booz & Company, has estimated that as many as 600,000 new manufacturing jobs cannot be filled. The current shortage of welders alone is expected to grow to 400,000 by 2024. Much the same can be said about logistics, which basically kept the country running amidst the pandemic lockdowns: A shortage of tanker drivers threatens gas deliveries this summer. The shortfall is now so severe that Amazon has set up its own incubator for new trucking companies.
---
30) Publisher junks general-interest-newspaper assumptions; aims for audiences, plural; and new sources of revenue:
There the publisher and editor of a feisty community newspaper, the Chatham News + Record, is working to defy the odds, providing a light out of the wilderness for other family-owned or independent journalism enterprises.
Just as Chatham County sees gains in population and median household income, Horner reports increases for average weekly circulation revenue, digital subscriptions and weekly newsletter open rates, though print sales and advertising revenue have remained frustratingly flat.
The paper's e-newsletter, The Chatham Brew, promotes a special blend of coffee for sale by the same name as part of the paper's innovative collaboration with a local coffee roaster.
Taking the bold move of publishing a spinoff of the newspaper all in Spanish, La Voz de Chatham (The Voice of Chatham), Horner saw his gamble pay off handsomely with seven full-page ads in the 18-page publication.
---
31) Ford has encouraging news on the chip shortage: Ford announced this week that it has secured a chip supply for their F-Series vehicles.
---
32) Move over, energy drinks. Functional beverages are having a moment.
---
33) Key events in U.S. history that defined generations: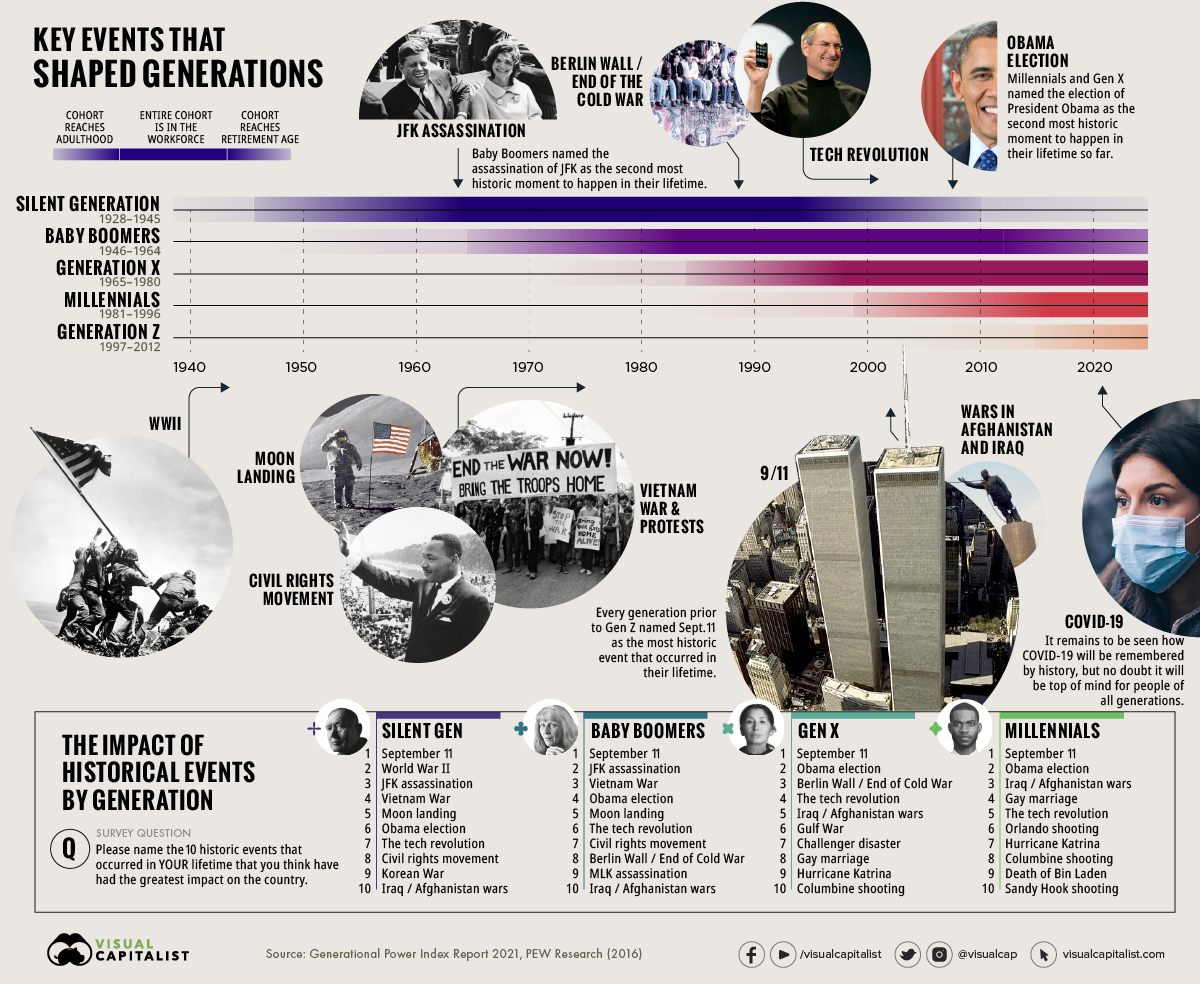 ---
34) For every €1B (£860M, $1.2B) of new online sales, Amazon needs between 720K SF and 1.2M SF of new space, depending on the European country.
---
35) Suburban areas and mid-size cities, followed by rural areas, will be the biggest winners of new corporate expansions and relocations, with large urban areas falling to the bottom of the list, according to a Site Selectors Guild survey on the impact of COVID-19.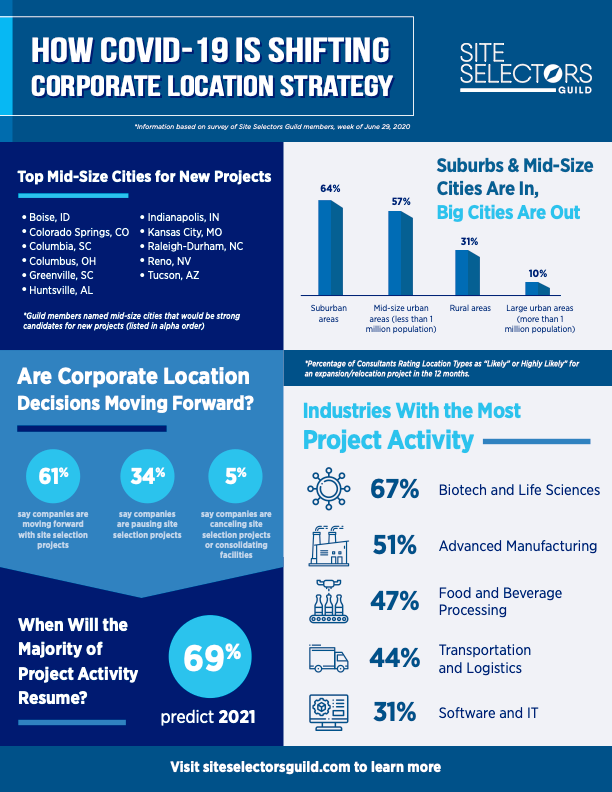 ---
36) Everything you need to know about the great lumber crisis of 2021: Lumber prices are coming back down to Earth, but the crisis shows how many industries can be rocked by the price of wood.
---
37) Buy, Borrow, Die: How rich Americans live off their paper wealth.
---
38) The baby bust, or how a declining birth rate will reshape the world.  (Spoiler alert, the rest of the world is in big trouble.  The US has about a generation (or 30 years) to get busy start having more babies.)
---
39) Good advice: Tell people about expected future growth to increase signups on early-stage platforms.
---
40) Prices changes: January 2001 to June 2021
---
41) I don't know what to say about this: Kraft has officially made mac and cheese ice cream a thing
---
42) How to beat chronic procrastination:
According to Dr. Joseph Ferrari, a professor of psychology at DePaul University, and the author of Still Procrastinating?: The No-Regrets Guide to Getting It Done, a fifth of adults could be described as "chronic procrastinators.
Based on Dr. Ferrari's theories, those who seriously struggle to combat procrastination generally fall into one of three buckets: thrill-seekers (who believe they accomplish tasks best at the very last minute), avoiders (who are worried they will fail at the task) and the indecisive (who feel overwhelmed by the many choices they need to make to complete a task). Affecting all three, though, is an undercurrent of low self-esteem and long-term health issues. Putting off tasks can lead to anxiety, depression, heightened stress, poor sleep and heart issues.
---
43) Casino hotels had largest employment loss per establishment in 2020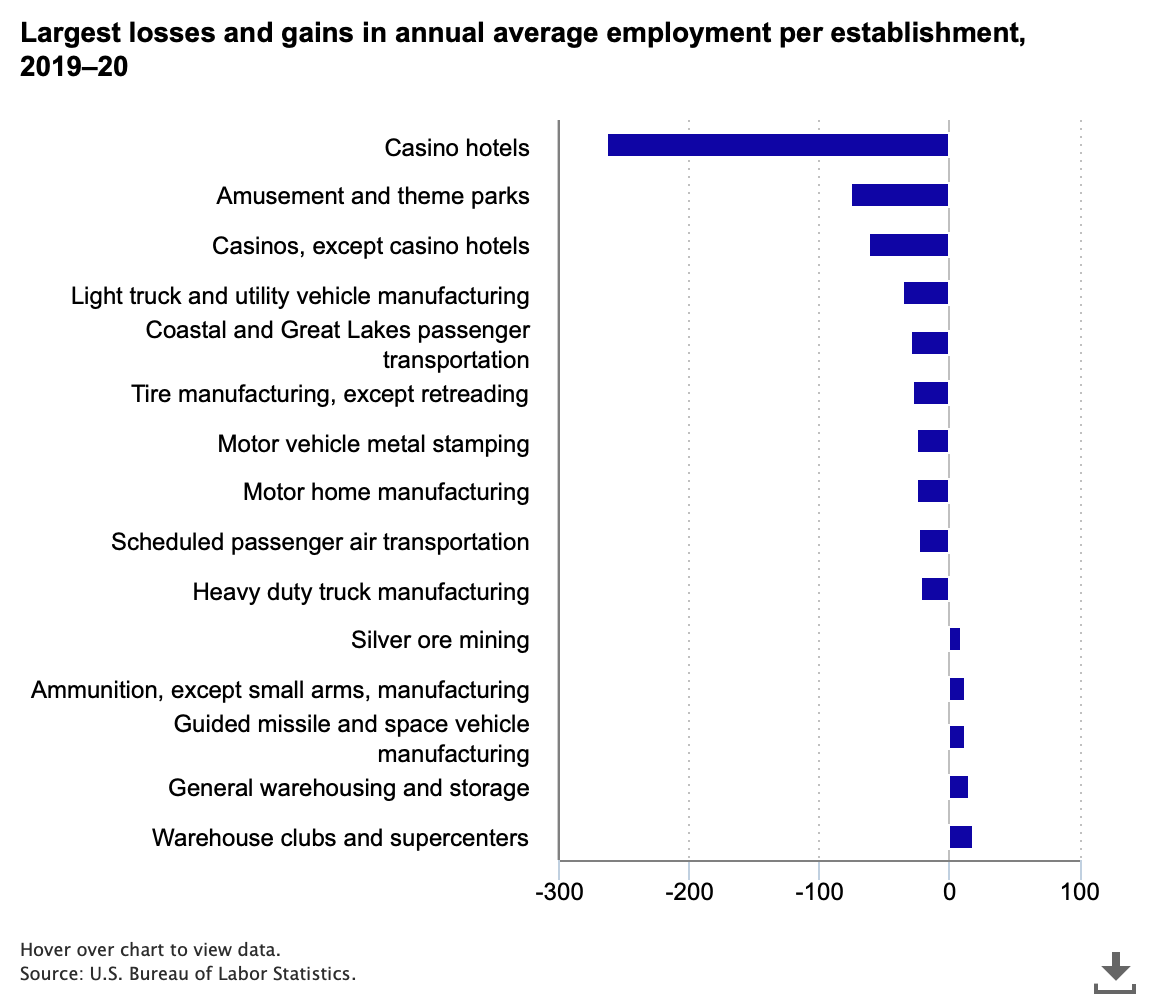 ---
44) The first generation of American condominiums is reaching old age. Are homeowner boards up to the task?
---
45) The pay is high and jobs are plentiful, but few want to go into sales: The work has changed in recent years, but young workers may associate it with high-pressure tactics; 'talent is limited'.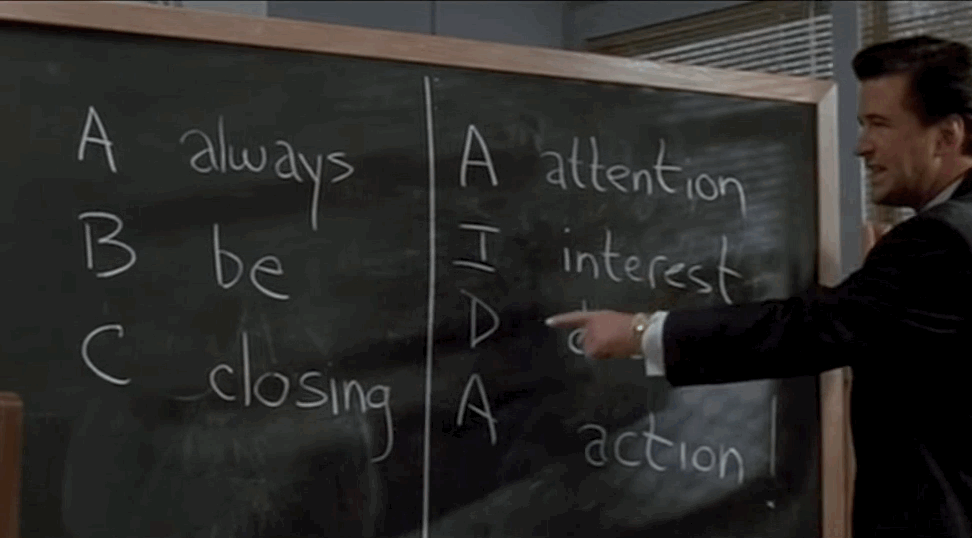 ---
46) Lumber prices are crashing: Lumber, which at one point was among the world's best-performing commodities as the pandemic sent construction demand soaring and stoked fears of inflation, has officially wiped out all of its staggering gains for the year. The free market at work.
---
47) Rural population fell a bit over past decade.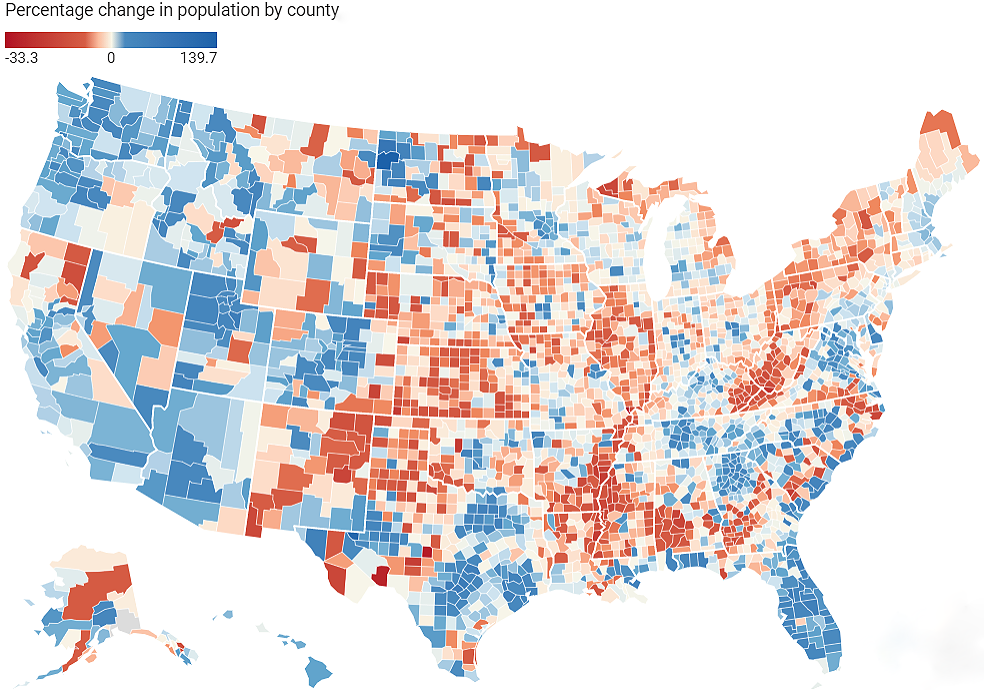 ---
48) How to include microbusinesses in economic growth strategies:
In 2008, Adrienne Bennett—the nation's first licensed Black female master plumber and plumbing contractor—launched a Detroit-based plumbing business, Benkari. Benkari was successful until business eventually plateaued. Bennett knew she needed to invest in a new estimating tool to help bid on larger projects, but could not get financing. This problem is common for "microbusinesses," or those with fewer than 10 employees. Microbusinesses account for nearly 80% of U.S. small businesses. Those led by owners of color are disproportionately disconnected from capital, resources, and strategic social networks that equip them to survive, adapt, and grow.
---
Other items you might have missed this week on the Econ Dev Show:
Econ Dev Show Newsletter
Join the newsletter to receive the latest updates in your inbox.