53 Things Economic Developers Need To Know This Week
The stories that you need to see from this week. September 30, 2021 edition.
Good morning econ dev fans and practitioners:  Welcome to everyone's favorite make you a smarter economic developer newsletter!  Thanks for spending a few minutes with us this morning.
This week we have 53 stories, graphics, charts, and videos that I think you'll find informative, useful, inspiring, and perhaps even funny.
- Dane
---

1) Podcast Episode 21 - From Site Selector to Econ Dev with Andrew Sloss - From site selector to economic developer: Andrew's advice from both sides of the table.
2) How to Write in Economic Development - A masterclass in effective writing in just 10 bullet points.
3) Economic Development and Developers in the News #30 - Econ dev news from 127 economic development executives and organizations in 36 states
4) Economic Development Jobs Last Week - 43 new econ dev jobs in 24 states.
5) 55 Things Economic Developers Need To Know This Week - The stories that you need to see from last week. September 23, 2021 edition.
---
6) "No Christmas for you":
Currently 16% of all ships on the Trans-Pacific are resting at anchor waiting for their turn to unload. This is having a devastating impact on businesses waiting for their merchandise. Many (most?) will miss xmas.
https://www.youtube.com/watch?v=LK9tjBawyuU
---
7) L.A.'s new reflective streets bounce heat back into space: The air in these neighborhoods is getting cooler — with huge implications for sweltering cities worldwide.
---
8) Building a workplace people want to come back to: LinkedIn's VP of Workplace shares thoughts on post-pandemic work.
---
9) 2021's Mid-Year Industrial Report:
The largest industrial completion in the first half of 2021 was the 3.8-million-square-foot LogistiCenter at I-95 Wilmington in metro Philadelphia
The top three largest completions are all owned or occupied by Amazon
The Colorado Technology Center in Louisville sold for $392 million — the biggest industrial property sale in the first half of the year.
---
10) Industrial average price per square foot reaches $108 nationally: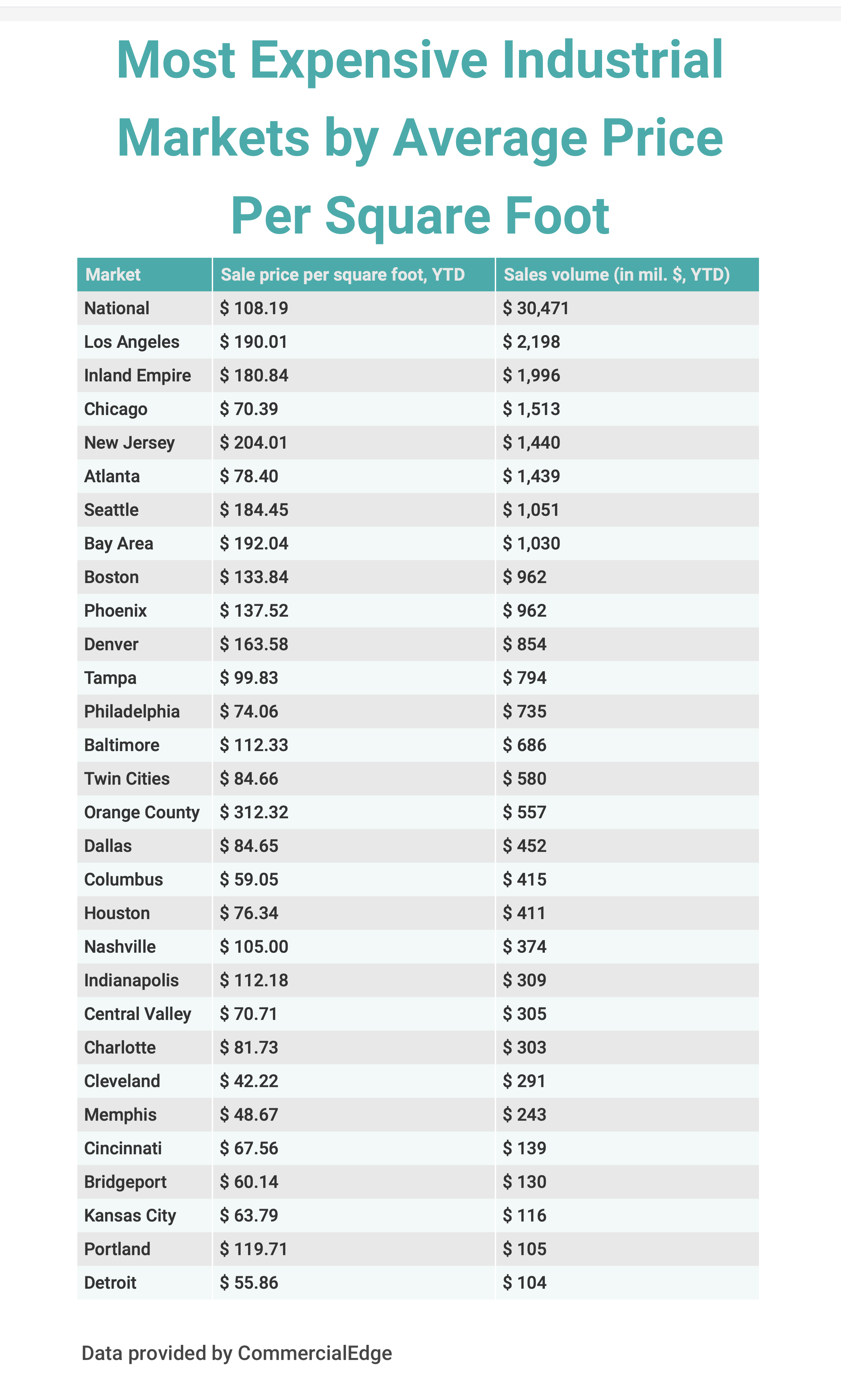 ---
11) Write 5x more but write 5x less:
The average person should write 5x more things than they do.
The average written thing should be 5x shorter than it is.
In other words: write more often, but make each thing you write shorter.
---
12) Meet Generation Z: The newest members of the workforce:

---
13) The feared eviction 'tsunami' has not yet happened: Experts are conflicted on why.
---
14) Food fraud and counterfeit cotton -- the detectives untangling the global supply chain: Amid the complex web of international trade, proving the authenticity of a product can be near-impossible. But one company is taking the search to the atomic level
---
15) How to get things done when you don't want to do anything: The drive to be your best can be hard to muster right about now. Here are some ways to get your mojo back.
---
16) 90% of the world's adults consume some form of caffeine everyday, making it the most widely used psychoactive drug on Earth. Michael Pollan, author of This Is Your Mind On Plants, explains why. Michael goes into the history of coffee drinking, breaking down its origins and how it benefits humankind.
https://www.youtube.com/watch?v=WD6cYabx0nk
---
17) US economy shows resilience during Delta surge: Consumers boosted retail spending last month; employers, meanwhile, have held on to workers amid tight labor demand
---
18) The vaccine divide will drive even worse economic divides:
That means that the vaccine divide—now aligned with the red-blue divide—will likely exacerbate the other economic divides that are already weakening the nation. Whereas the more heavily vaccinated blue counties will be better able to withstand the economic effects of the Delta variant, red communities will likely struggle as the virus keeps frustrated shoppers, travelers, and workers at home.
---
19) The labor shortage is actually 3 mismatches between workers and employers: There are three major disconnects that define this mystery around open jobs, and why people aren't filling them. Economists call these "mismatches," and they've been driving labor crunches for months.
---
20) Ranked: The reputation of 100 major brands in the US:

---
21) We are at that point in the year when the Covid pandemic is evolving from a disease of the air conditioning belt, to a disease of the heating belt: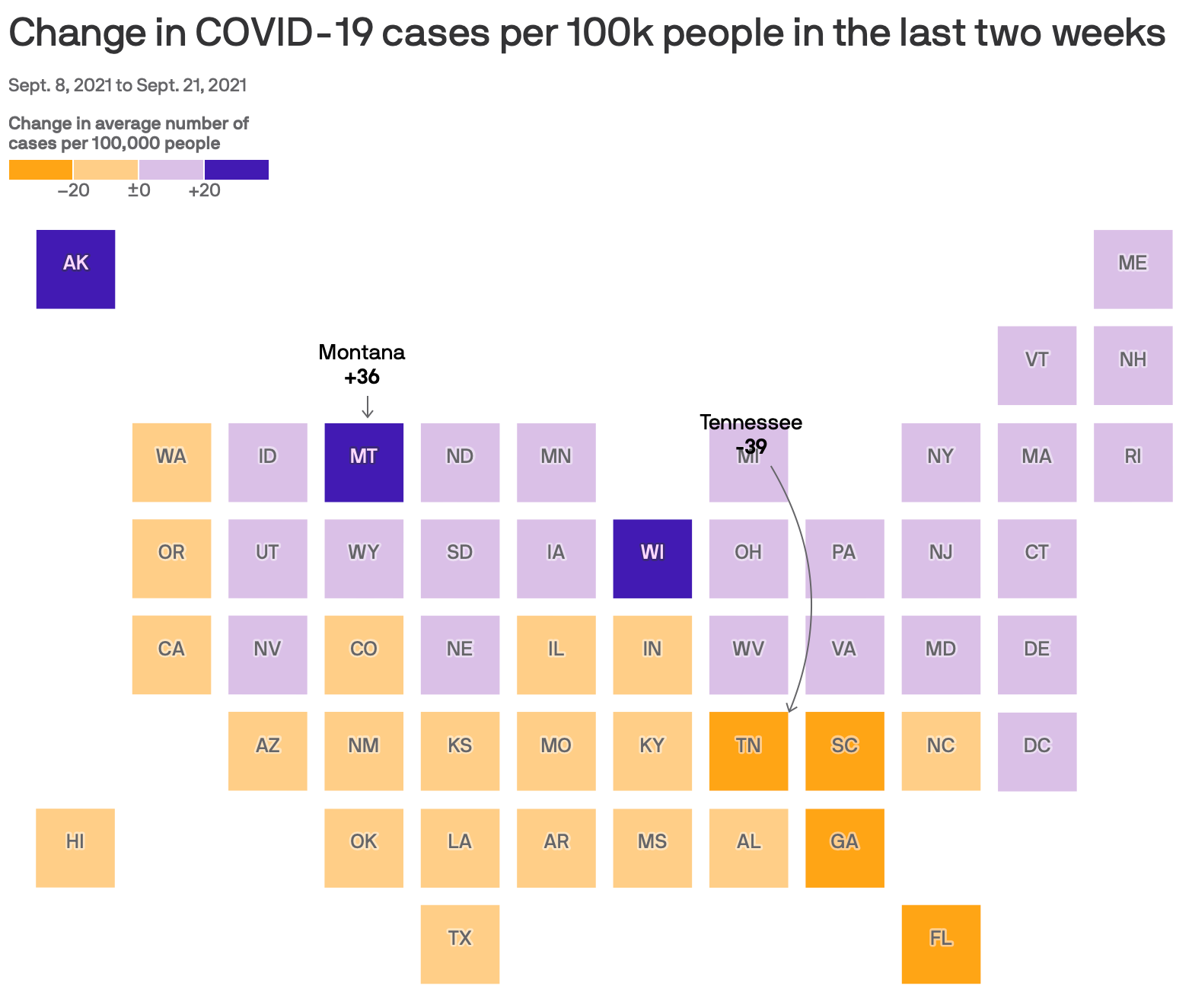 ---
22) Why economic developers should begin with WHY: In the third installment of Dave Parsell's five part series about the most important element of an economic development website, we uncover what it takes to communicate your community's "WHY" to site selectors in a compelling way.  Here are parts one and two.
---
23) In Amazon's flagship fulfillment center, the machines run the show: At BFI4 outside Seattle, the retailer uses algorithms and robots to ship more than a million packages a day—vastly changing the jobs of humans in the process.
---
24) America's meat supply is cheap and efficient. Covid-19 showed why that's a problem: In the wake of pandemic disruptions, even big meatpacking states are exploring ways to create smaller, regional alternatives to our highly centralized meat industry.
---
25) US recorded music revenues by format from 1973 to 2020:
---
26) Americans have no idea what the supply chain really is: Much of the country's pandemic response has treated us as somehow separate from the rest of the world and the challenges it endures, but unpredictably empty shelves, rising prices, and long waits are just more proof of how foolish that belief has always been.
---
27) Global gas price surge threatens to dent the economic recovery (except, maybe, here in Houston where high gas prices are usually good for business):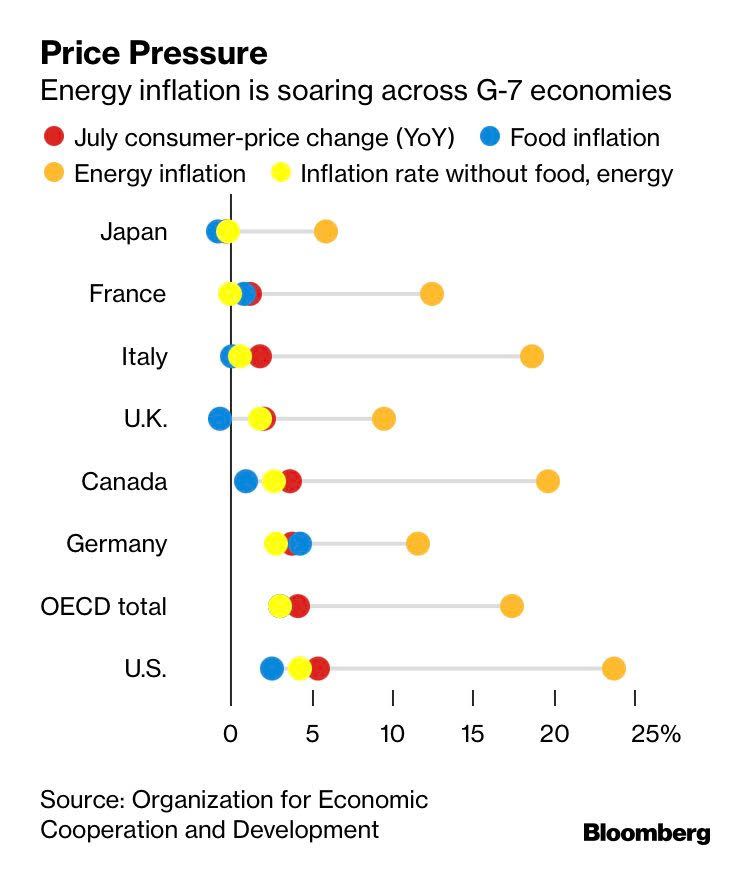 ---
28) Superstar cities are (probably) immune from WFH: Economist Enrico Moretti sees "massive changes" in how people live and work, but still not enough to counter the forces that made places like New York and San Francisco so rich and expensive.
---
29) Robots replace humans as labor shortages bite: Automation gathers pace as logistics groups struggle to find workers to deal with surge in next-day deliveries
---
30) So what does a lost decade for American entrepreneurship look like? Well, here you go:
---
31) Building capacity and getting things done are sometimes in conflict.
---
32) Compensation costs in private industry averaged $36.64 per hour worked in June 2021: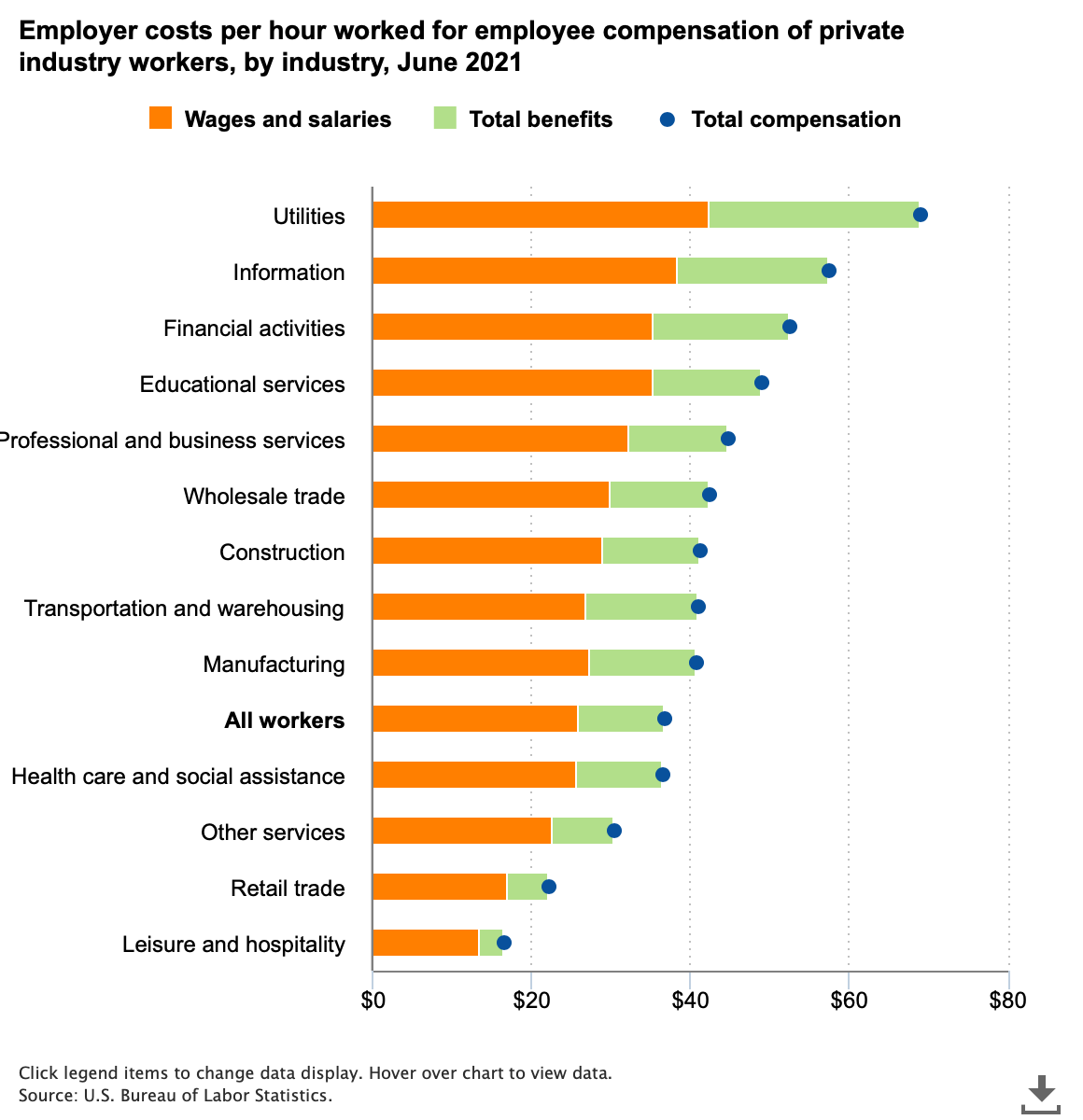 ---
33) The death of the job: What if paid work was no longer the centerpiece of American life?
---
34) The role of public policy in rural community economic development: Together, elected officials and economic development leaders can connect the dots between the role of public policy and CED by visioning for the future, naming the local needs, setting some goals, and innovatively developing public policy as a tool to create a thriving rural community.
---
35) The Supply Chain Disaster: From shipping to labor to manufacturing, here's a numerical look at the issues that are making business such a headache for the promo industry.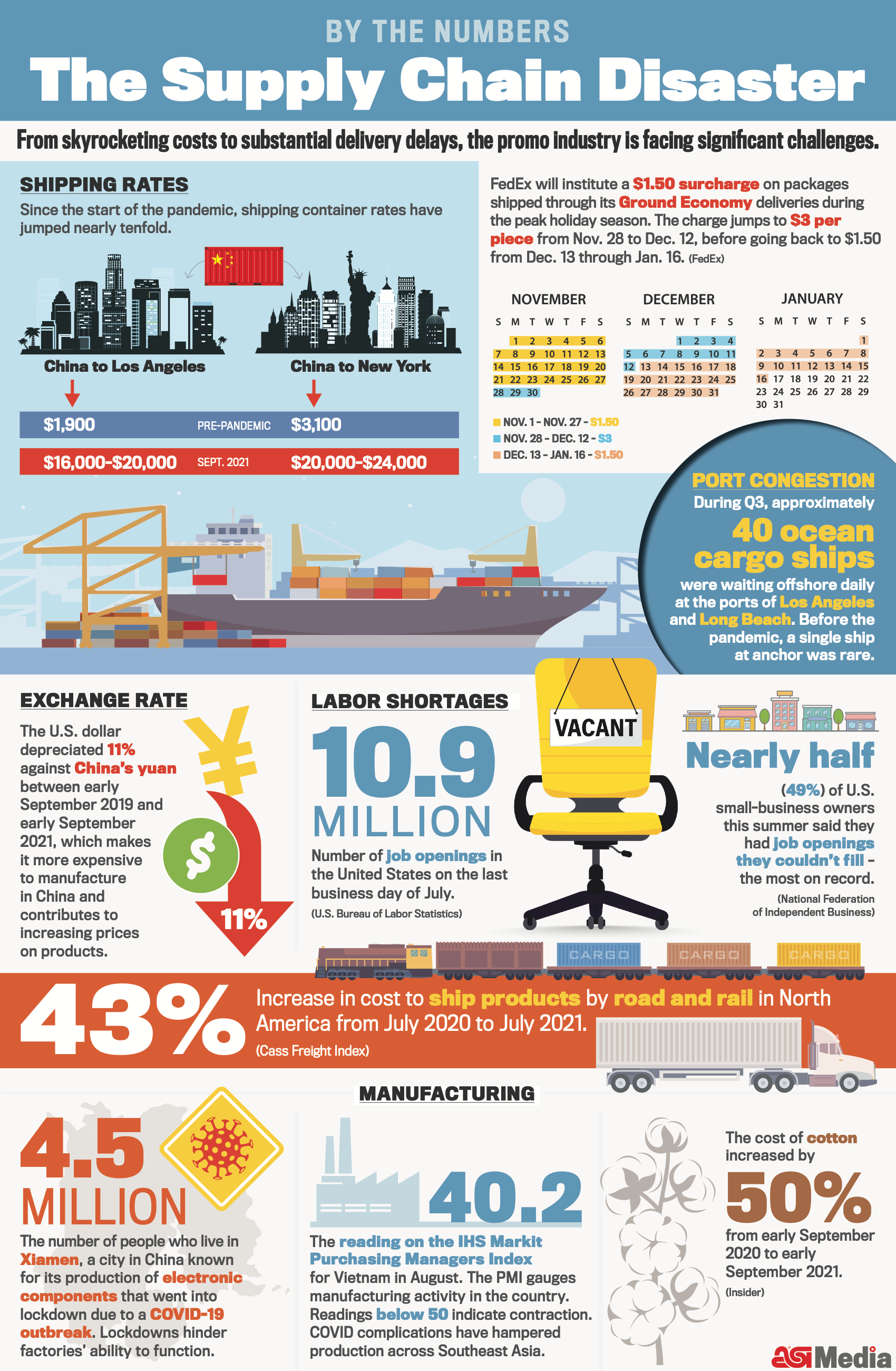 ---
36) Cargo piles up as California ports jostle over how to resolve delays: U.S. shipping operations remain clogged as ports, truckers and warehouses can't find enough workers or agree on 24/7 operations.
---
37) Renters now rule the suburbs in DC, Miami and Los Angeles: The American Dream may no longer be about buying a home, but renting one.
---
38) Feudal Future Podcast: The Reshoring Revolution: Is This The Future of America?
https://www.youtube.com/watch?v=rnAzzBI_lQA
---
39) Americans don't trust government, but somehow trust their bosses: We trust business leaders more than government or media, and we expect our workplaces to reflect our values and give our lives meaning, according to the latest delman Trust Barometer survey.
---
40) Census figures show Americans' incomes fell in 2020: Economic fallout of Covid-19 pandemic weighed on median household income.
---
41) Biden aims to rival China's 'Belt and Road' in Latin America: Daleep Singh, the U.S. deputy national security adviser for international economics, is traveling to Colombia, Ecuador and Panama to talk with high-level officials, business leaders and civic activists about infrastructure needs.  In the White House, the new project is known as Build Back Better for the World
---
42) Wall Street scans the lots as used cars prod inflation: The Manheim Used Vehicle Value Index, an obscure tracker of wholesale used-car prices, has become closely watched by the finance world's high rollers.
---
43) The 20 fastest growing and declining jobs 2021-2031:
---
44) Why America is leaving the Middle East:
https://www.youtube.com/watch?v=cnAztLIEZaY
---
45) Ray Perryman on the hidden and preventable losses to the United States economy associated with inadequate protective measures for COVID-19:
The Perryman Group estimates that preventable decreases in US output (gross product) due to the inadequate reaction to COVID-19 total $288.1 billion on an annualized basis. Employment losses were found to reach 1.8 million jobs.
---
46) Dude, where's my stuff?! JP Morgan Asset Management on the supply chain:
The global supply chain mess will require increased global vaccination and acquired immunity, semiconductor capacity expansion and the end of extraordinary housing/labor supports to resolve. We expect all three to occur over the next few months, leading to a global growth bounce in 2022
---
47) Why America has a school bus driver shortage: Across the country, school districts are struggling to fill transportation jobs. The shortage helps explain systemic problems in the labor market.
---
48) Why coffee could cost more: After hovering for years near $1 per pound, coffee futures — the price large-volume buyers agree to pay for coffee upon delivery months down the road — doubled in late July, reaching heights not seen since 2014. Though prices have eased a bit, they remain elevated at about $1.90 per pound.
---
49) The supply-chain mystery: Why, more than a year and a half into the pandemic, do strange shortages keep popping up in so many corners of American life?
---
50) Workers are putting on pants to return to the office only to be on Zoom all day: Pandemic-era safety procedures have created a new dynamic at work, in which many employees say they're operating at work the same way they were at home.
---
51)Dollar Tree breaks the $1 barrier as costs take a bite: Dollar Tree, the national chain of stores that promises everything for a buck, will begin introducing items on its shelves that will exceed $1
---
52) Wells Fargo analysts predict wave of job cuts in banking: Technology improvements and automation these developers bring will allow the industry to cut 100,000 jobs over the next five years.
---
53) Frieght flows by highway, railroad, and waterway: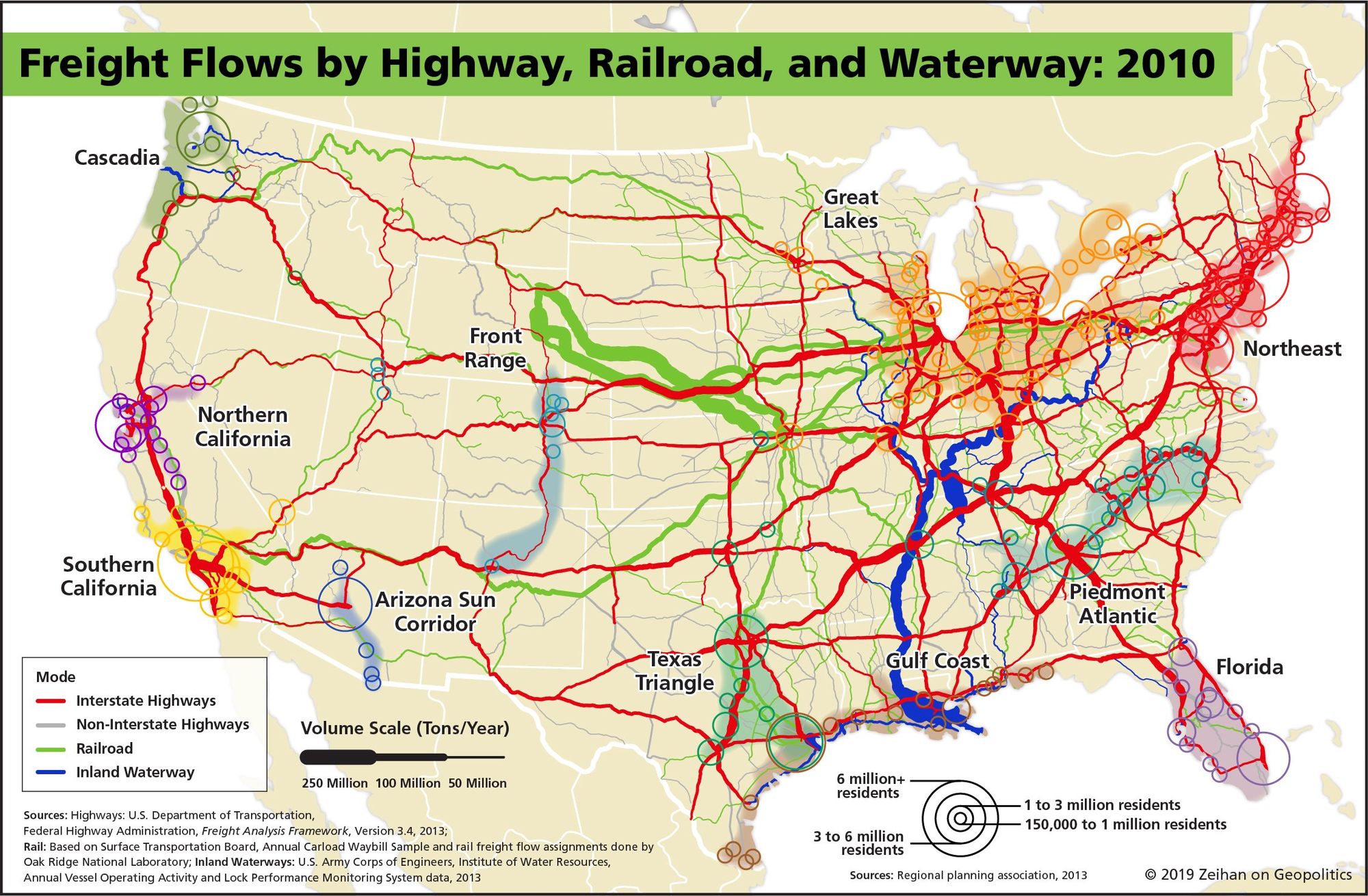 ---
PS, If you made it this far, and are enjoying the Econ Dev Show newsletter, here are five ways you can help us today:
Econ Dev Show Newsletter
Join the newsletter to receive the latest updates in your inbox.