60 Things Economic Developers Need To Know This Week
The stories that you need to see from this week. August 26, 2021 edition.
Welcome to everyone's favorite make you a smarter economic developer newsletter!  
If you missed any of our other awesome five week-day newsletters, I've included the last week's worth below as the first five.
1) 25 - Economic Development and Developers in the News - Econ dev news from 81 economic development executives and organizations in 36 states, Puerto Rico, Canada, and Jamaica.
2) Polite Persistence in Econ Dev - Don't just be polite. Be politely persistent.
3) Podcast Episode 16 - With Change Agent Jimi Copland of The Rural Spark - Rural economic development, education, needle moving, change agent, and startup founder.
4) Economic Development Jobs This Week - 46 new econ dev jobs in 20 states. August 20, 2021 edition.
5) 62 Things Economic Developers Need To Know This Week - The stories that you need to see from this week. August 19, 2021 edition.
---
6) Free: "Economic Gardening" is a book that covers the history and background of the original "grow your own" economic development program in Littleton, Colorado.  The book also include chapters on the program as it is run today by the National Center for Economic Gardening, as well as a complete listing of the principles, tools and analytical techniques used in high fidelity programs.  Part II of the book is called "An Amateur's Observations on the Economy" and includes a collection of unusual insights into the economy derived from 30 years of work in Economic Gardening.
---
7) More chip shortages: Toyota to cut global production by 40%.
---
8) The bill that could truly, actually bring back U.S. manufacturing: And help the climate, too.
---
9) Where is America diversifying the fastest? Small midwestern towns.
---
10) Jobless claims hit new pandemic-era low in a sign of hope for the employment picture: Jobless claims totaled 348,000 for the week ended Aug. 14, below the estimate for 365,000 and down 29,000 from the week before.
---
11) Avocados from Mexico: Drug cartels are attempting to muscle in on avocado sales.
---
12) How this Texas town became one of America's fastest-growing cities: Known for its German roots and its world-famous water park, New Braunfels, Texas, in the thriving corridor between San Antonio and Austin, grew 56 percent over the past decade.
---
13) Chaos, collaboration and connected cars: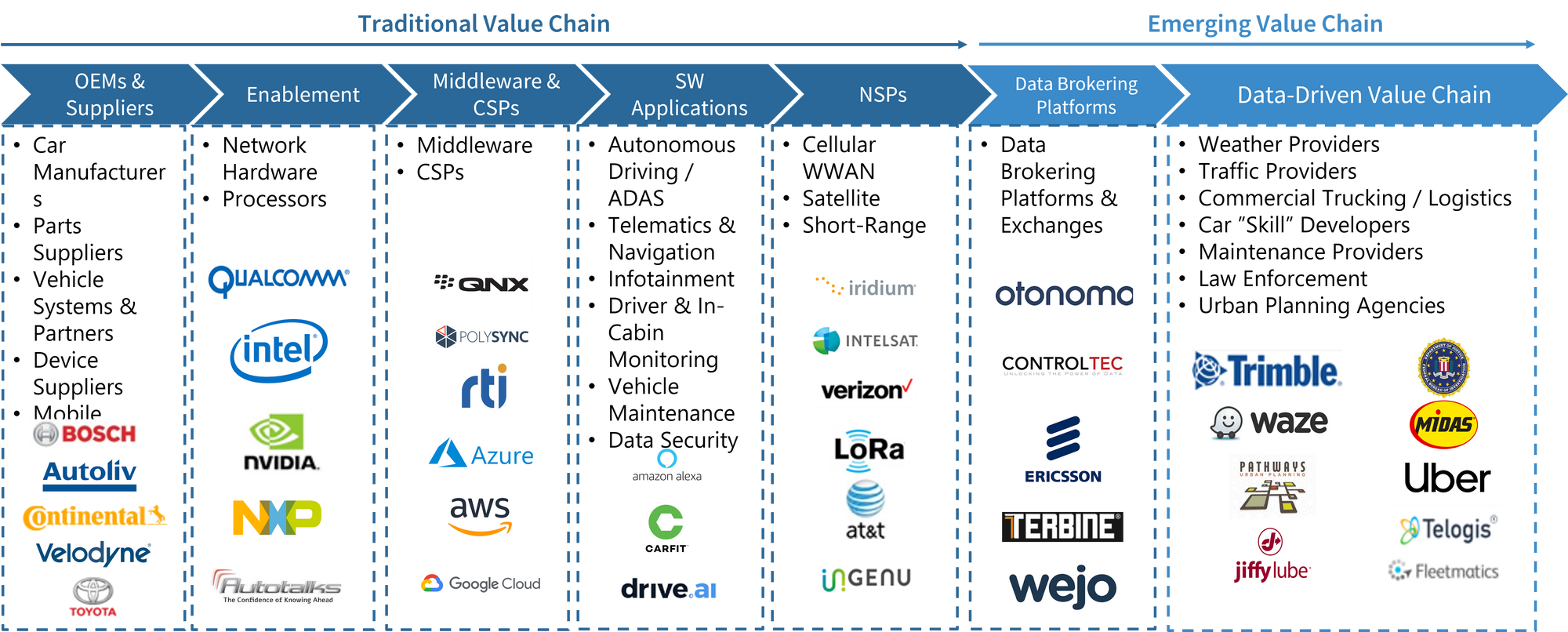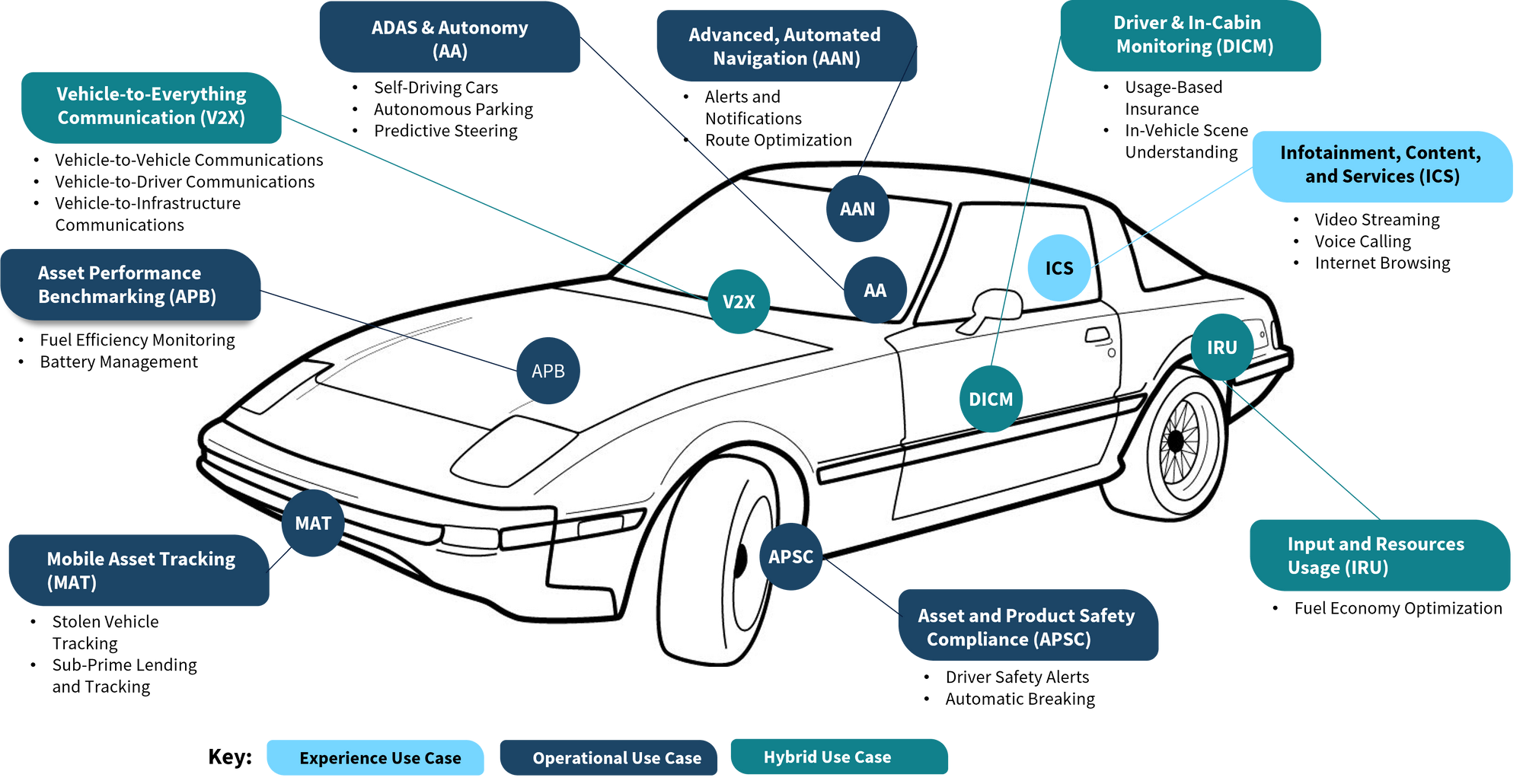 ---
14) QUESTION: Do you have a graduate degree in economic development? Any reviews, advice or recommendations?
---
15) ANOTHER QUESTION: Has anyone read Planning Local Economic Development: Theory and Practice? Any good?
---
16) Manufacturing in the US: now or never?
---
17) Import prices up 10.2 percent, export prices up 17.2 percent for the year ended July 2021.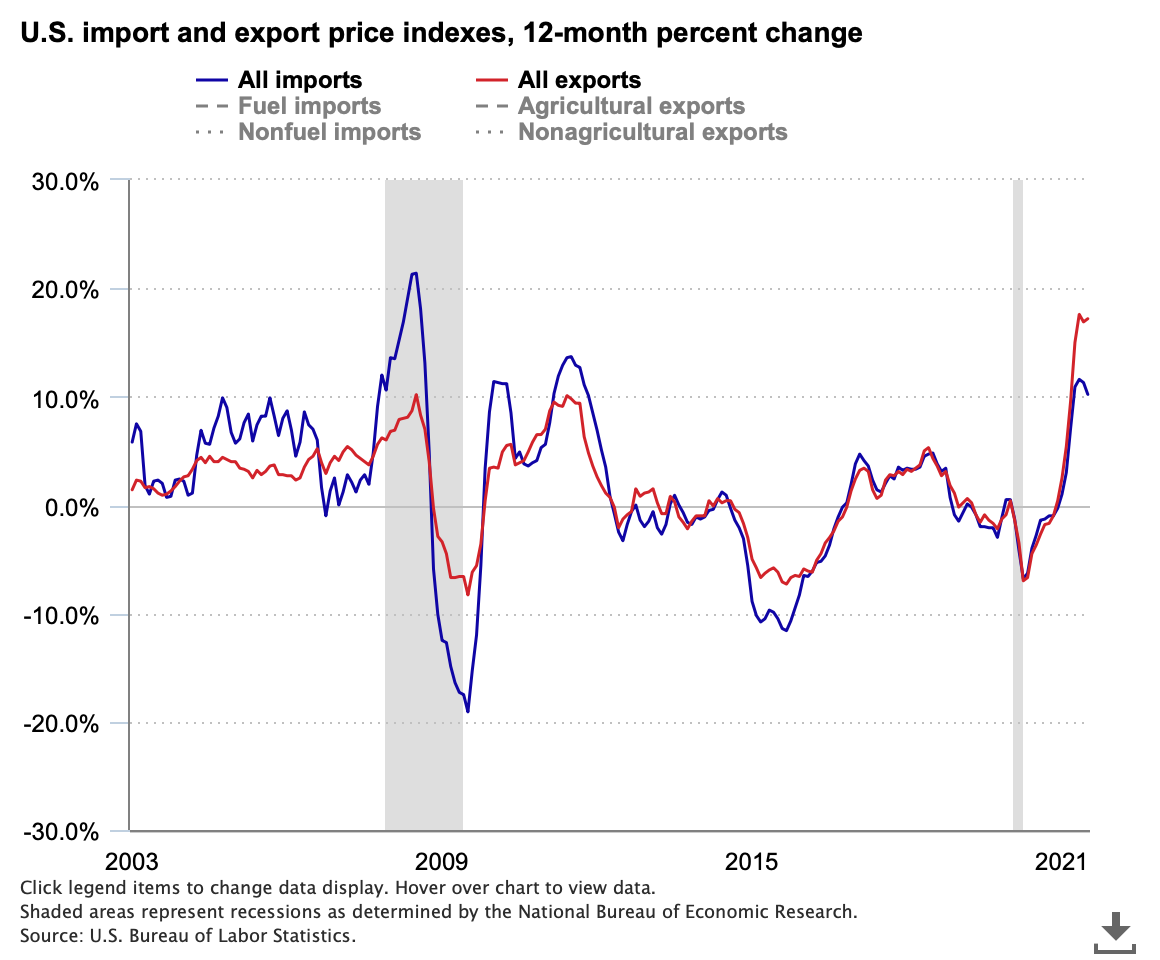 ---
18) The Ever Given is back in Suez. Let's hope they don't need that lone guy on a tractor this time.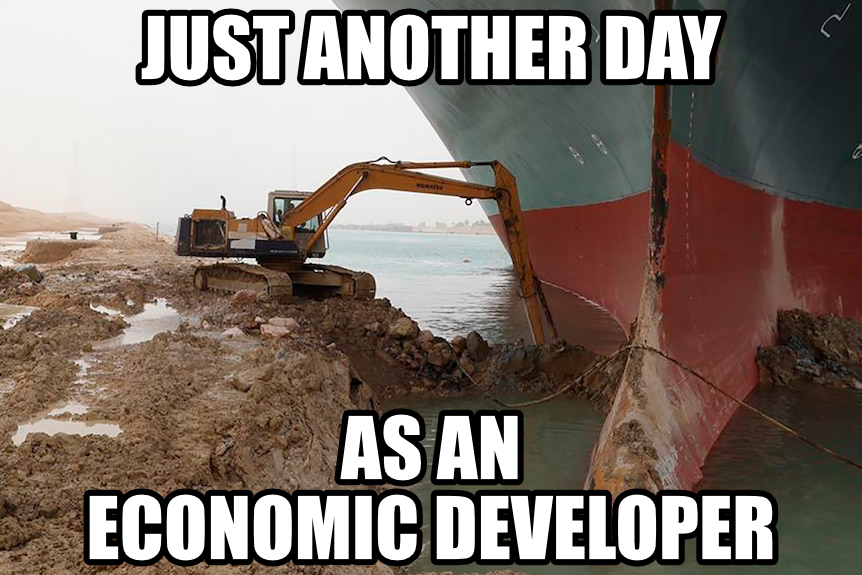 ---
19) Amazon plans to open large retail locations: We used to call these department stores.
---
20) Cushman & Wakefield's 2021 Global Manufacturing Risk Index is out.
---
21) The American Alley, Part 4: Rediscovering the forgotten human scale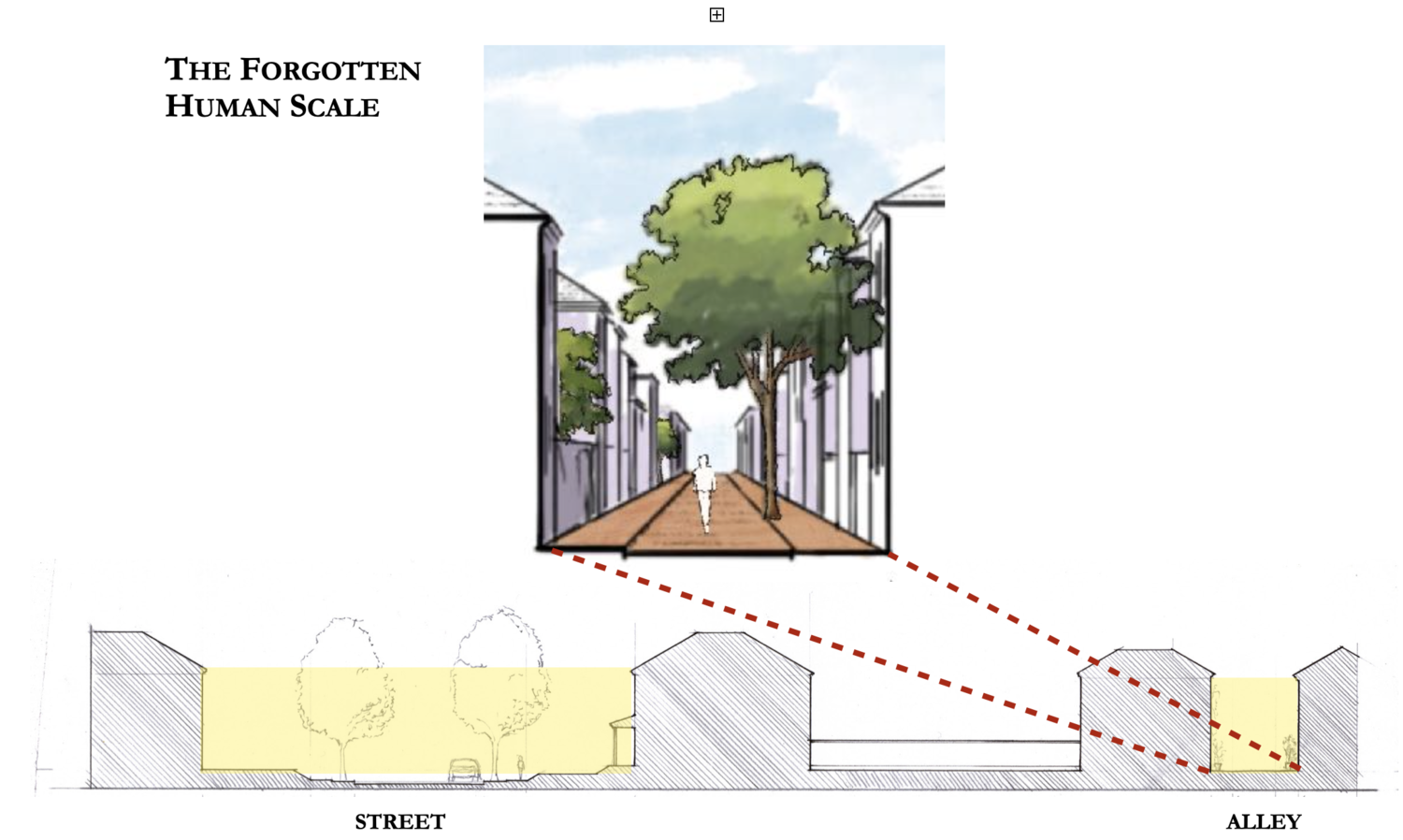 ---
22) 3 in 4 employees want ability to work from home forever:  More than two in five (48%) say a company's policy on remote work is now their number one desired workplace perk. It's so important that nearly three in four (72%) claim they wouldn't even consider working for a company that didn't offer flexible work-from-home policies.
---
23) Beyond traditional measures: Examining the holistic impacts of public space investments in three cities.
---
24) Tech should remain an essential focus of economic developers: Start-up activity boosts opportunities for locations and under-represented groups.
---
25) Several Chinese ports are facing congestion as vessels due to call at Ningbo are being diverted and cargo processing is slowed partly due to stricter disinfection measures under China's "zero-tolerance" coronavirus policy.
---
26) Start-up boom in the pandemic is growing stronger: After waning for decades, applications to start businesses surged last year. If the rebound proves durable, it could provide a more resilient economy.
---
27) Can the US boost productivity back to 1990s levels?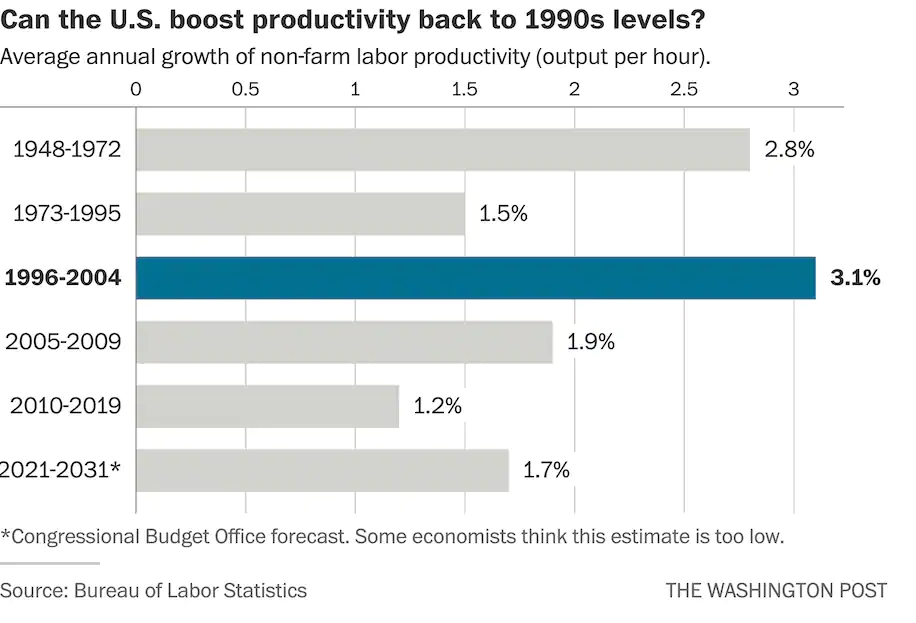 ---
28) A "summer chill" looms for consumers: Consumer spending 🔻🔻🔻.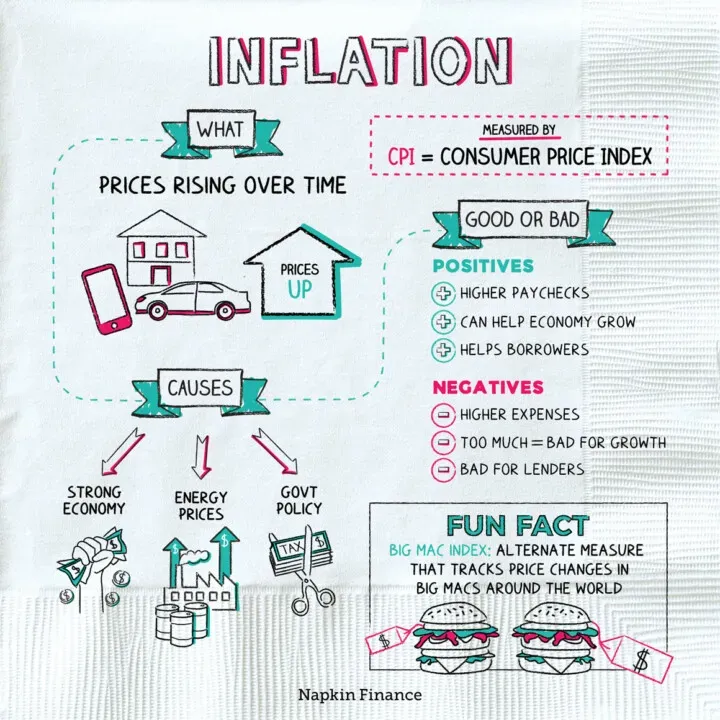 ---
29) Ending federal benefits was supposed to lower Florida's unemployment: But that didn't work.
---
30) Where inflation is... and isn't: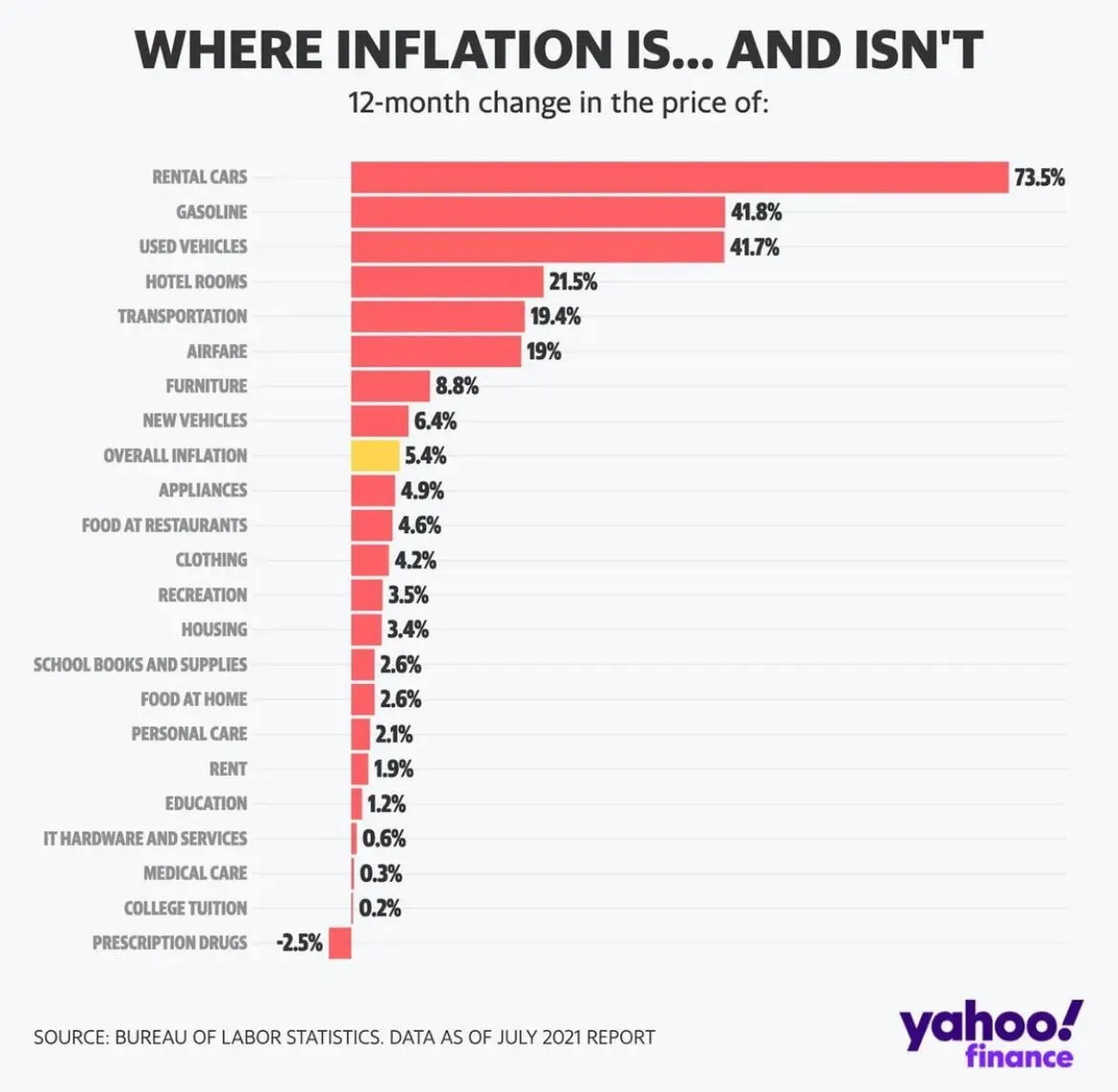 ---
31) Wall Street's top economists are concerned about the Delta variant.
---
32) Weekend reading: Economics in One Virus: An Introduction to Economic Reasoning through COVID-19.
---
33) Quick, what was the first mass produced item?  It was the No. 14 chair made by the Thonet chair company. Also known as the 'bistro chair', it was designed and introduced in 1859, becoming the world's first mass-produced item.  Sold 50M+ from 1859-1930.
---
34) Job-hopping heats up: 65% of U.S. workers are looking for a new job. (Every Friday we publish a list of new econ dev jobs, if you're in that 65%.)
---
35) What's the difference between inbound and outbound business attraction? It turns out that economic development business attraction is really just B2B sales and marketing.
---
36) Responsible consumption and production in the US:
30-40% of the food supply is wasted every year while tens of millions of people go hungry.
An average of 4.9 pounds of trash is created per person each day, only 1/3 of which is recycled or composted.
---
37) Starting next month, most private insurers are no longer waiving cost-sharing for COVID-19 treatment.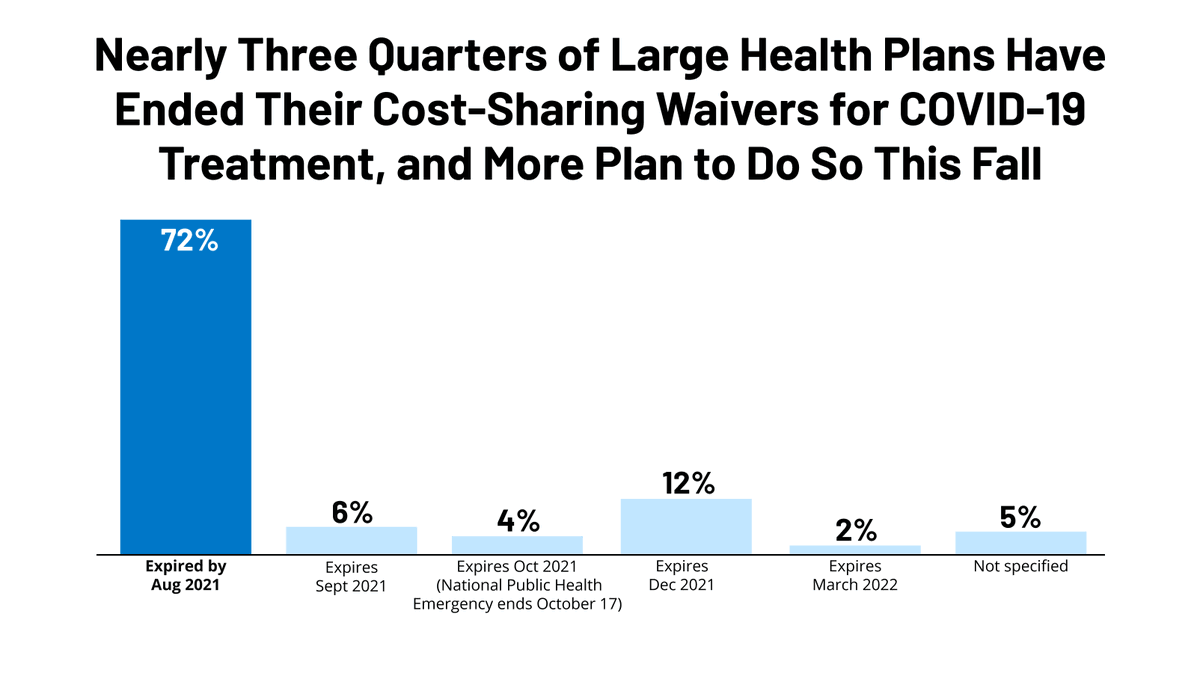 ---
38) What I've been reading tonight: Buffalo Hunting in Alabama: A Novel by Don Erwin.  It's an economic development thriller – a phrase I have never written before – and I like it.  I'm twenty-two chapters into the book (and the audiobook) so far, and will post a review after I finish it.  I also hope to interview the author for the Econ Dev Show podcast.
---
39) State incentive program trends: the big picture in 2021.
---
40) This meeting could have been an email:
---
41) Small-scale manufacturing can maximize the potential of America's small cities: Artisans and small-scale manufacturers offer tremendous economic opportunities for cities prepared to harness that creative and entrepreneurial energy. (You can hear more from the author Ilana Preuss in our interview, or read her book.)
---
42) Millions of Americans are unemployed despite record job openings: Hardest-hit industries have yet to get back to prepandemic levels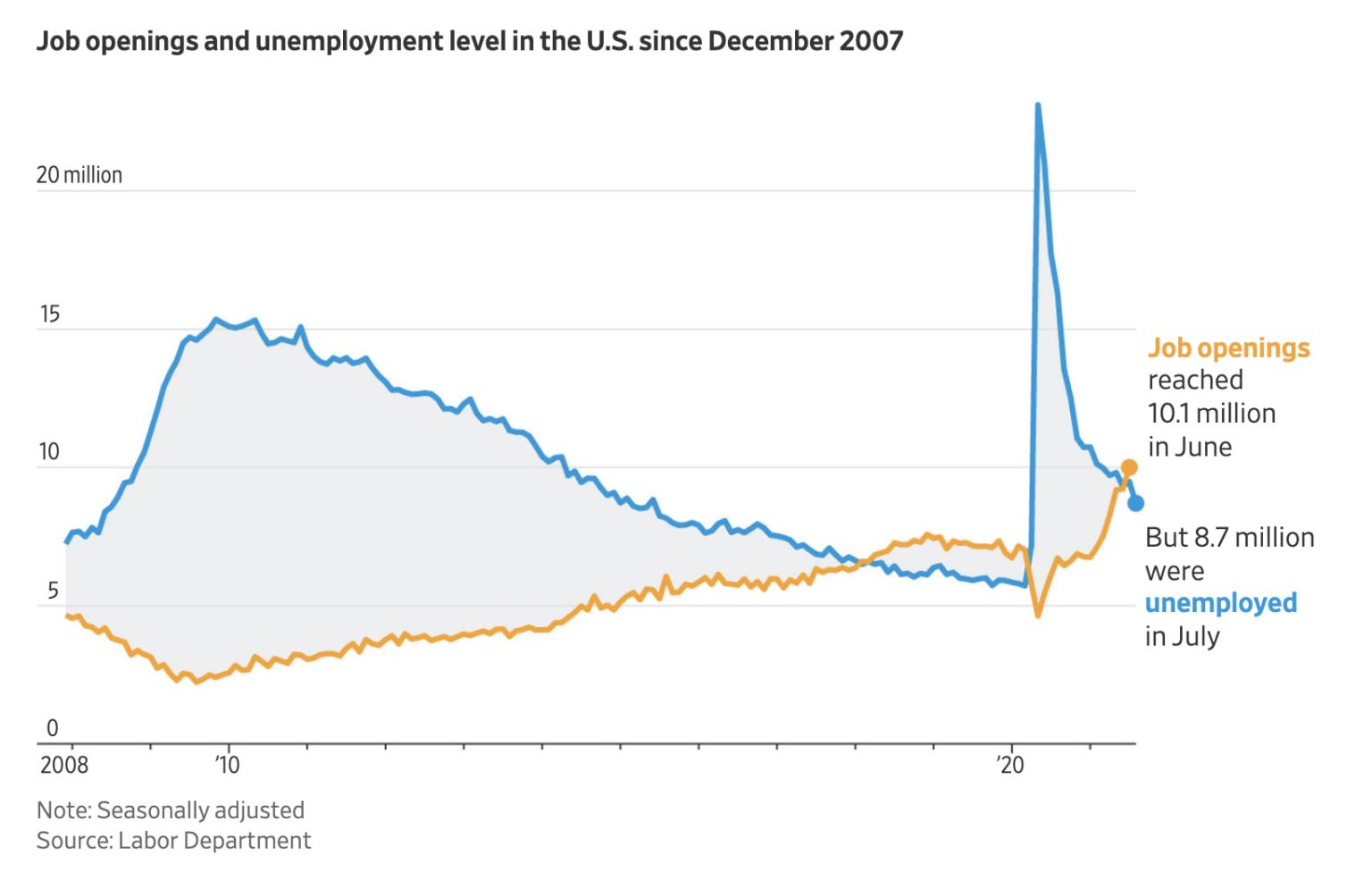 ---
43) Biden and the Fed wanted a hot economy. There's risk of getting burned: So far, in a real-world test of a new approach to economic policy, prices have been rising faster than wages.
---
44) Remote work may now last for two years, worrying some bosses: The longer that Covid-19 keeps people home, the harder it may be to get them back to offices; 'There is no going back'
---
45) Farming gets an influx of fresh millennials:
The average American farmer is 57.5 years old, a number that has been steadily rising for decades, but an influx of millennials, many from non-farming backgrounds, have been taking up agriculture and bringing with them enthusiasm, off-beat ideas and high-tech fluency that are changing what it means to farm
---
46) The beginning of infinity:
"People in 1900 did not consider the internet or nuclear power unlikely: they did not conceive of them at all. So our own future will be shaped by knowledge that we do not yet have. We cannot even predict most of the problems that we shall encounter, or most of the opportunities to solve them, let alone the solutions and attempted solutions and how they will affect events." - David Deutsch, The Beginning of Infinity
---
47) McDonald's is having supply chain issues in the UK: Milkshakes are off the menu at McDonald's in England, Scotland and Wales, leaving customers definitely not "lovin' it" after supply chain issues.
---
48) Who has the cure for America's declining birthrate? Canada:
Over the last century, two moments that transformed America and positioned it as the global economic leader were the post-World War II economic boom and the I.T. revolution of the 1990s. In both cases, America tore down many forms of discrimination and other barriers to harness the talents of marginalized groups in the country and to welcome new ones, injecting demographic vitality into the economy. To continue America's upward trajectory in the 21st century, the country must reverse its current demographic decline.
---
49) US economy likely to outgrow China's due to the difference in pandemic responses: US gross domestic product rose 12.2% in the second quarter of this year from a year earlier, outpacing China's 7.9% gain.
---
50) How much do real estate agents make, or these 5 real estate niches are the most profitable.
---
51) Delta variant: US economic recovery has 'stalled,' economist says:
"I would say what we have seen in monthly data — and even in real-time data — there is basically a stall in activity. We are certainly not contracting. It's a stall driven by certain sectors, those that are obviously more receptive to the Delta variant," said Aneta Markowska, Jefferies' chief financial economist.
---
52) It turns out all those plastic COVID barriers might have made things worse: Under normal conditions exhaled breath particles disperse, carried by air currents, and are replaced by fresh air roughly every 15 to 30 minutes. But erecting plastic barriers can change air flow in a room, disrupt normal ventilation and create "dead zones."
---
53) Your town needs onboarding for new residents:
When you get to your new location, there are a million things you need to deal with like the obvious unpacking and setting up your wifi (priorities 😉), but pretty quickly you realize how many other things need to get done or seem foreign and unknown. A company could provide cities and towns with an onboarding experience, similar to how startups think about product onboarding for new users. When you move, you register an account and are immediately matched with a "town ambassador" of sorts who are volunteers that help welcome new residents. The software can maintain up-to-date resource lists including information about clubs, activities, events, safety information, and more that the user is guided through with a WalkMe or Pendo type experience. There can be guides for different demographics like children where you would find materials on things like childcare (daycares, nannies, au pairs, etc), schools, new parent groups, classes, camps, and more.
---
54) California's problems illustrate the complexity of corporate site selection decisions: Companies have been fleeing California's high tax and minimum wage environment for years despite the deep talent pool of workers. The state's myriad problems, including the thousands of homeowners currently at risk from wildfires, illustrate the delicate balance companies must traverse when deciding where to relocate their call centers, manufacturing plants, distribution centers, software development or headquarters operations.
---
55) Largest economic incentive deals of second quarter 2021: 423 economic incentive packages were offered to companies across the United States during the second quarter of 2021.
---
56) For robot trucks, navigating highways is just one bump in the road: Investors have rushed into startups that promise to have big rigs drive themselves, but a path to commercial markets remains a major challenge.
---
57) Why inflation isn't going away: How America's people shortage will keep labor costs high.
---
58) Unemployment rates were lower in 17 states and DC in July 2021: The national unemployment rate, 5.4 percent, declined by 0.5 percentage point over the month and was 4.8 points lower than in July 2020.
---
59) Six out of 10 rural counties lost jobs in last two decades: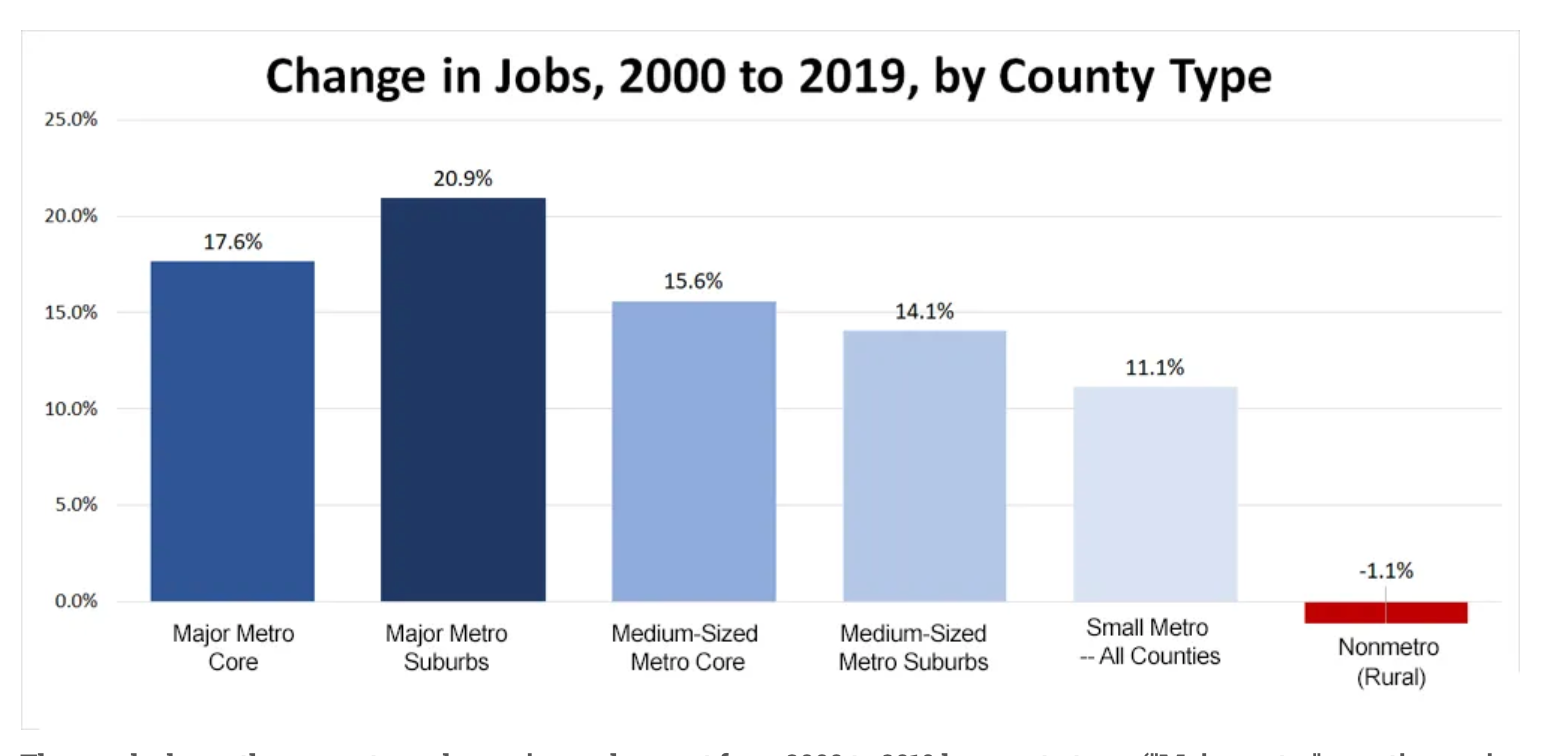 Federal employment figures point out is that there are two different countries — one that is gaining jobs and people and another that is losing both. The division between those two countries is created not only by the difference between the city and the countryside, but by the structure of local economies and local levels of education.
---
60) Workforce trends of 2021 impacting manufacturing site selection from Site Selection Group.
Econ Dev Show Newsletter
Join the newsletter to receive the latest updates in your inbox.