Assorted Links Friday
The craft beer industry has posted declines in sales for the first time ever, and more.
Table of Contents
"Friday sees more smiles than any other day of the workweek!"  Happy Friday!
---
The future of in-person conferences: what we should keep from online events
---
For Economic Development Directors, Happy Days Return: "The economy has proven to be more resilient than could have been imagined a year ago. Making future growth more equitable is a priority without obvious solutions."
---
The craft beer industry has posted declines in sales for the first time ever as the pandemic shut down taprooms and bars where the industry has traditionally thrived.
---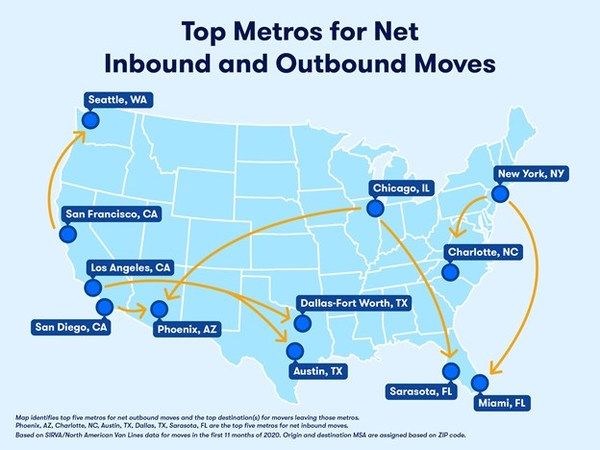 Zillow's 2021 Mover Report: The Opportunity, Emotion and Trends Behind the Great Reshuffling
Phoenix, Charlotte, N.C., and Austin, Texas, saw the highest net inbound moves in the first 11 months of 2020, as recent movers sought out relative affordability and warmer weather.4 Those Sun Belt metros are expected to continue to surge in 2021. Zillow's panel of experts predicted the Austin and Phoenix housing markets will outperform the national market this year.
Data from northAmerican® Van Lines also finds some of the country's largest and most expensive housing markets saw the highest net outbound moves, including New York, Los Angeles, San Francisco and Chicago. Zillow saw for-sale inventory in these metros climb in the city, while inventory nationally hit new lows.
"The pandemic brought an acceleration of trends we were seeing in 2018 and 2019," says Zillow senior economist Jeff Tucker. "More affordable, medium-sized metro areas across the Sun Belt saw significantly more people coming than going, especially from more expensive, larger cities farther north and on the coasts. The pandemic has catalyzed purchases by millennial first-time buyers, many of whom can now work from anywhere."
---
Our economic development and developer news this week is out.  Today we have news from 33 out of 50 states.
Econ Dev Show Newsletter
Join the newsletter to receive the latest updates in your inbox.