Assorted Links Friday
California's lack of water will cost you, where the jobs are, the chip shortage is not improving, infrastructure, and more.
Table of Contents
How the California megadrought is affecting food prices: California's multibillion-dollar agriculture industry is in serious trouble due to the drought. And you'll be paying for it at the grocery store.
---
Here's where the jobs are — in one chart: The headline numbers from the July 2021 jobs report showed the U.S. economy added 943,000 jobs last month and that the unemployment rate fell sharply from 5.9% to 5.4%.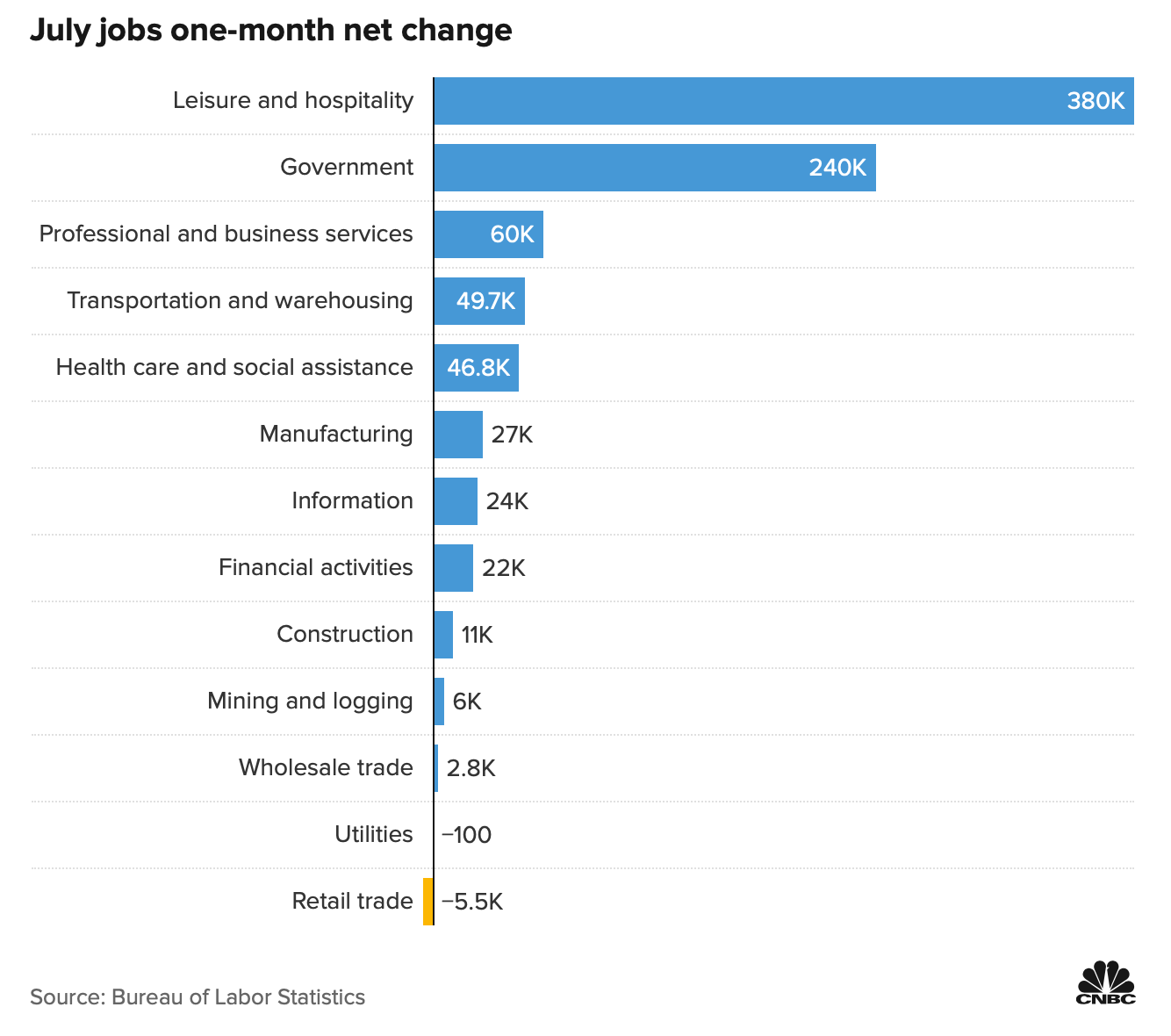 ---
The chip shortage is getting worse: The semiconductor supply crunch came for cars and phones. Now consumers are facing higher prices.
---
Just-in-time manufacturing? Not with rickety US infrastructure:  Tortured logistics at one factory in Pennsylvania reveal the economic toll of strained highways and ports.
---
Who's ready for astroeconomic development? A new evaluation of a nearby star system's potentially habitable water worlds.
Econ Dev Show Newsletter
Join the newsletter to receive the latest updates in your inbox.