Assorted Links Monday
Firework shortages, LinkedIn marketing for EDOs, location benchmarking, reverse site selection, workforce analysis, and more.
Table of Contents
Microchips, lumber, gas, steel, base metals, chicken, ketchup, and chlorine have been some of the latest shortages due to tangled supply chains because of the virus pandemic.  And now we can add two more summer-related shortages to the list: fireworks and life guards.
---
Late last week, I interviewed LinkedIn's Andrew Phillips for the Econ Dev Show Podcast (to be published June 21) about LinkedIn marketing for EDOs.  I'd planned to wait to share some of Andrew's resources until I published the episode, but I can't wait.  Check out his Economic Development Resource Hub.  Some of the resources include:
Economic Development on LinkedIn: Overview and Examples
Case Studies: JobsOhio, Saskatchewan Trade & Invest
The Executive Playbook: Tips for Success on LinkedIn
FDI on LinkedIn Playbook Starring UK DIT and Toronto Global
Invest in Canada Case Study
LinkedIn Pages Playbook
Webinar: Five Steps for EDOs Getting Started with LinkedIn
Case Study: State of Tennessee & City of Rock Hill, SC
---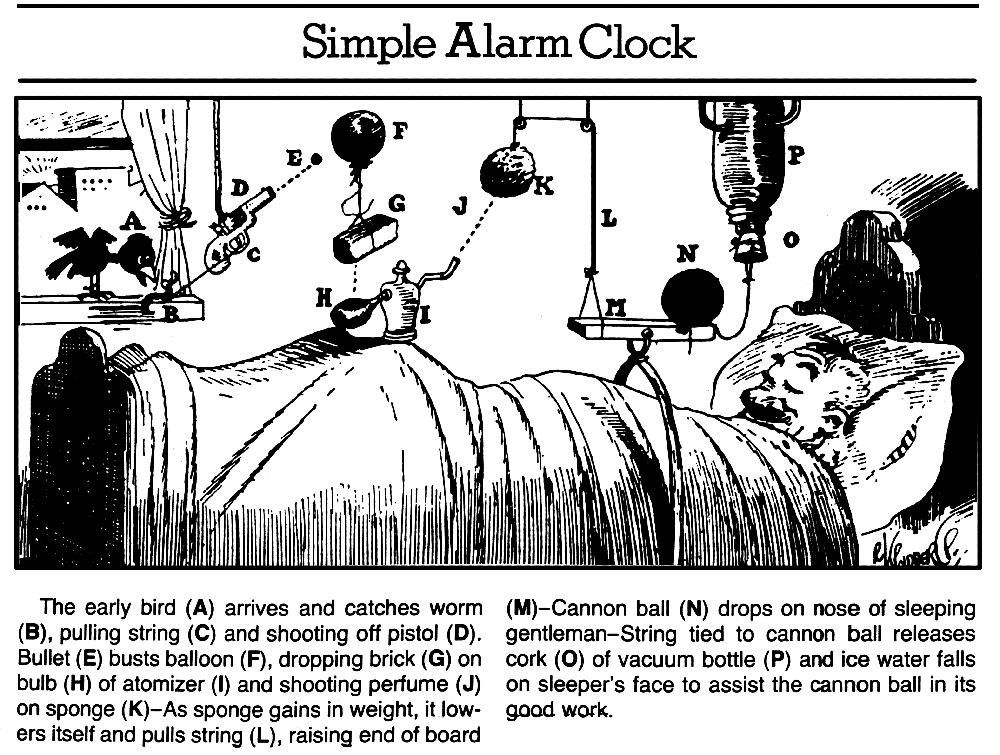 Less is more—a statement sure to set Rube Goldberg spinning in his grave. A master of the ridiculous, Goldberg capitalized on his ability to unnecessarily complicate the simplest of tasks. Drawings of his imaginative machines designed to morph mundane tasks into the height of folly became the basis for his fame and ultimate legacy.
Imagine what Rube could have created were he to fashion one of his machines to achieve "economic development." But then again, some might suggest that many boards, elected bodies and practitioners have built their own absurd Rube Goldberg machines attempting to achieve economic development results.
---
White House creates supply chain disruption task force: Additionally, the Biden administration is creating a $4 billion fund through the U.S. Department of Agriculture to strengthen and diversify the U.S. food system.
---
Economics at Work podcast: Know Where and How You Compete: Location Benchmarking, Reverse Site Selection, and Workforce Analysis with Didi Caldwell
Econ Dev Show Newsletter
Join the newsletter to receive the latest updates in your inbox.