Assorted Links Monday
For every $1B of new sales, Amazon needs about 1M SF of new office space; the coming global baby bust, and more.
Table of Contents
For every €1B (£860M, $1.2B) of new online sales, Amazon needs between 720K SF and 1.2M SF of new space, depending on the European country.
---
Suburban areas and mid-size cities, followed by rural areas, will be the biggest winners of new corporate expansions and relocations, with large urban areas falling to the bottom of the list, according to a Site Selectors Guild survey on the impact of COVID-19.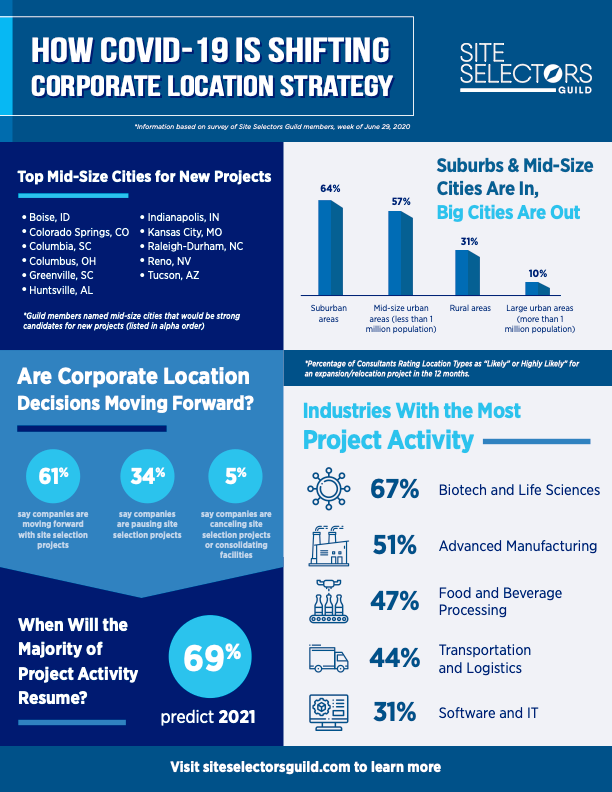 ---
Join me tomorrow as I chat with the guys and gals on the EcDev Network on Clubhouse.  Wed, Jul 14, 2021, 11:00 AM - 12:00 PM central.  I promise to tell two stories: First how I let the internet name 2 of my 3 children, and secondly how I was literally run out of a rural California small town because they didn't want economic development.
---
Everything you need to know about the great lumber crisis of 2021: Lumber prices are coming back down to Earth, but the crisis shows how many industries can be rocked by the price of wood.
---
Buy, Borrow, Die: How rich Americans live off their paper wealth.
---
The baby bust, or how a declining birth rate will reshape the world.  (Spoiler alert, the rest of the world is in big trouble.  The US has about a generation (or 30 years) to get busy start having more babies.)
Econ Dev Show Newsletter
Join the newsletter to receive the latest updates in your inbox.