Assorted Links Monday
Economic development attraction marketing, R&D spending, jobs, and the COVID business boom.
Table of Contents
Especially relevant for economic development attraction:
Here's the book.
---
The case for doubling US R&D spending: "We massively underinvest in science and innovation, with implications for our standards of living, health, national competitiveness, and capacity to respond to crisis."
---
Some economics of supply chains: Here's an example of a global supply chain, which is all the more powerful for its ordinariness. It's taken from the most recent Economic Report of the President, produced each year by the White House Council of Economic Advisers.
---
Job openings posted on Indeed appear to have peaked: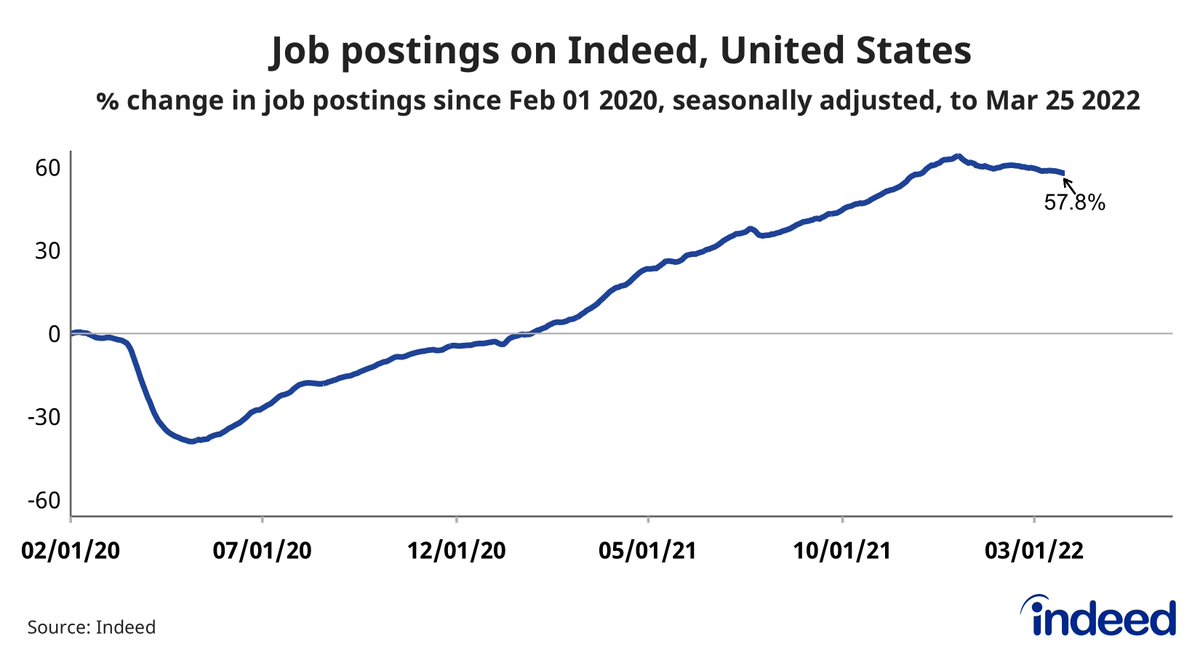 ---
Household cash exceeds debt for the first time in 30 years: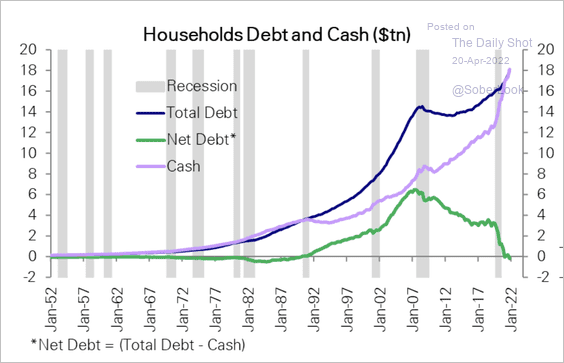 ---
Housing starts have diverged from completions amid construction delays: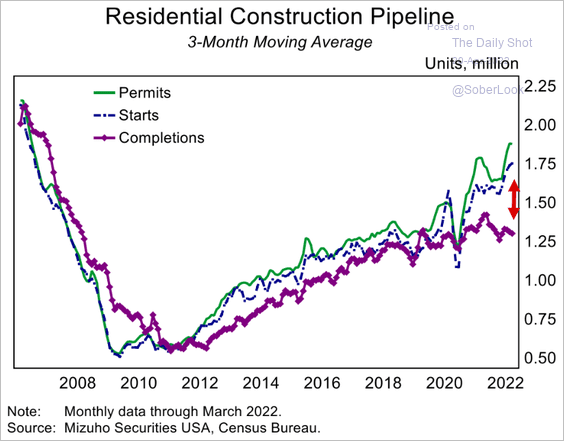 ---
The COVID-19 new business boom: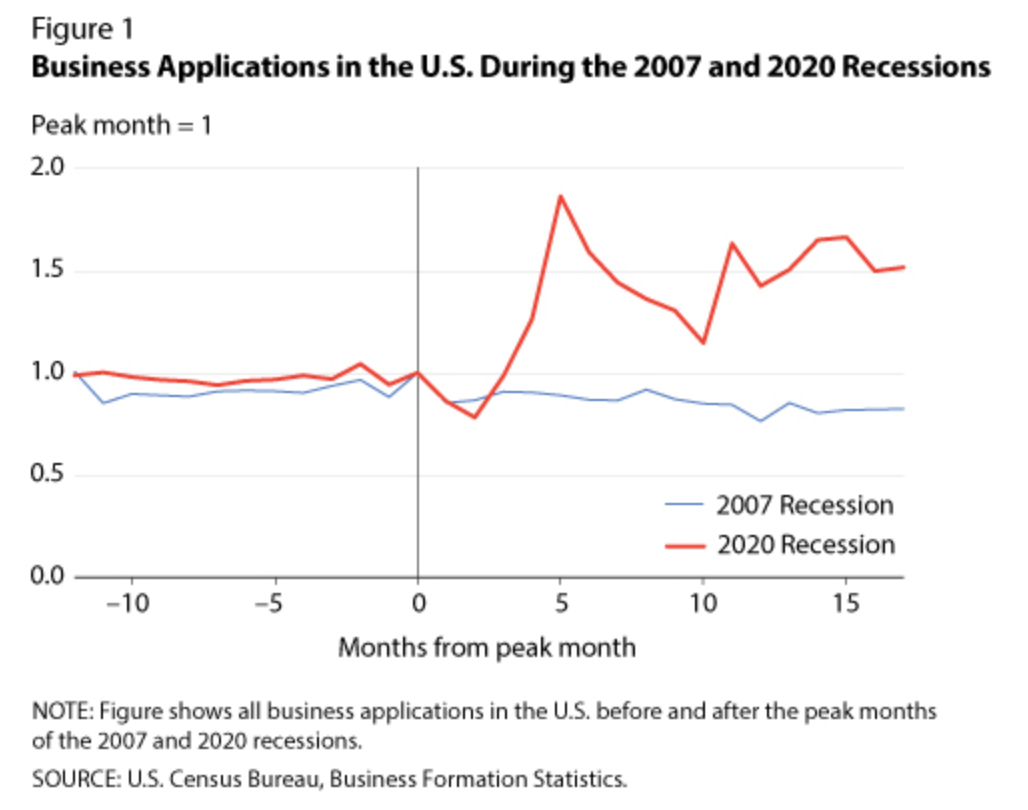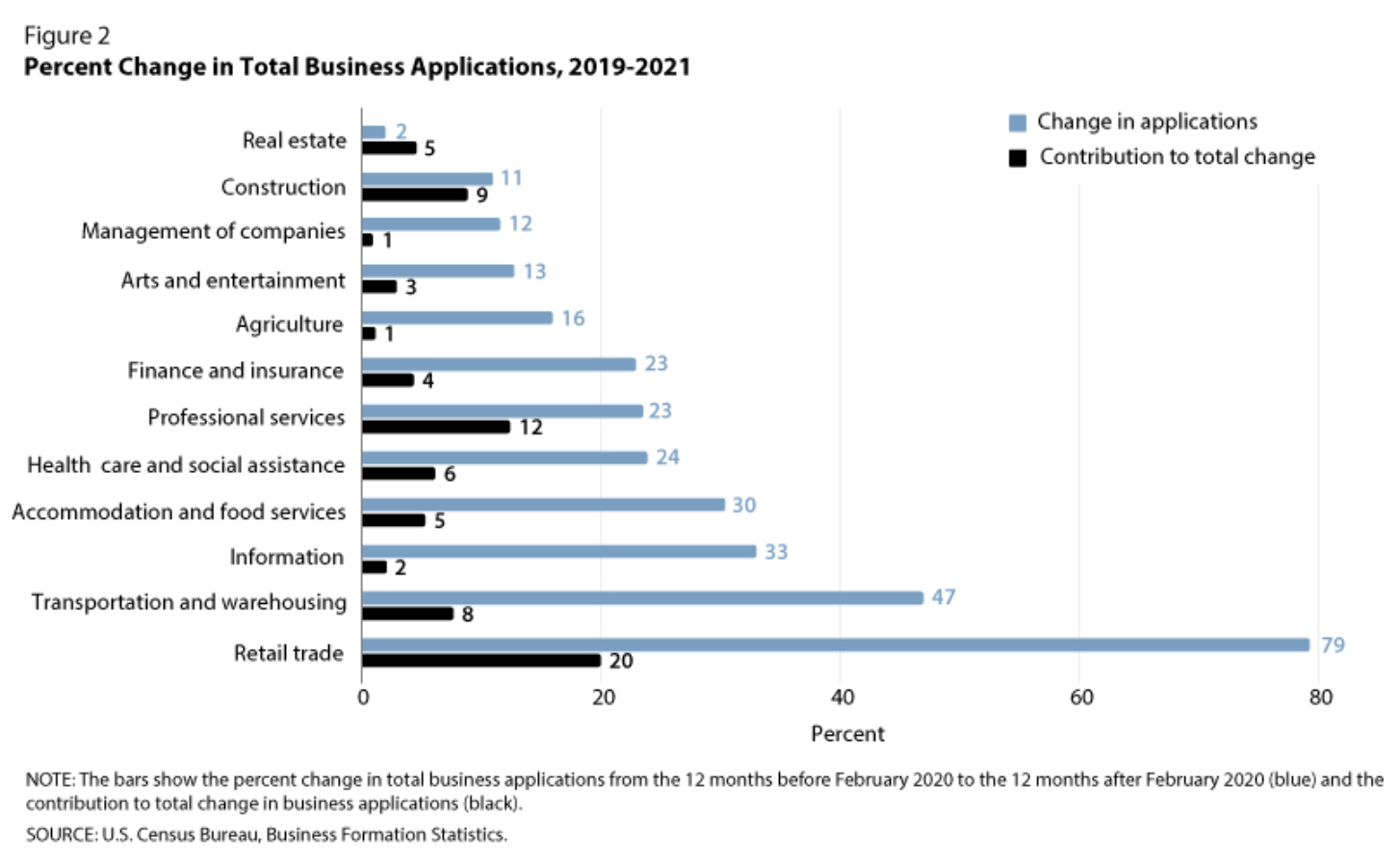 ---
Coins, toys and trading cards: What Americans collect.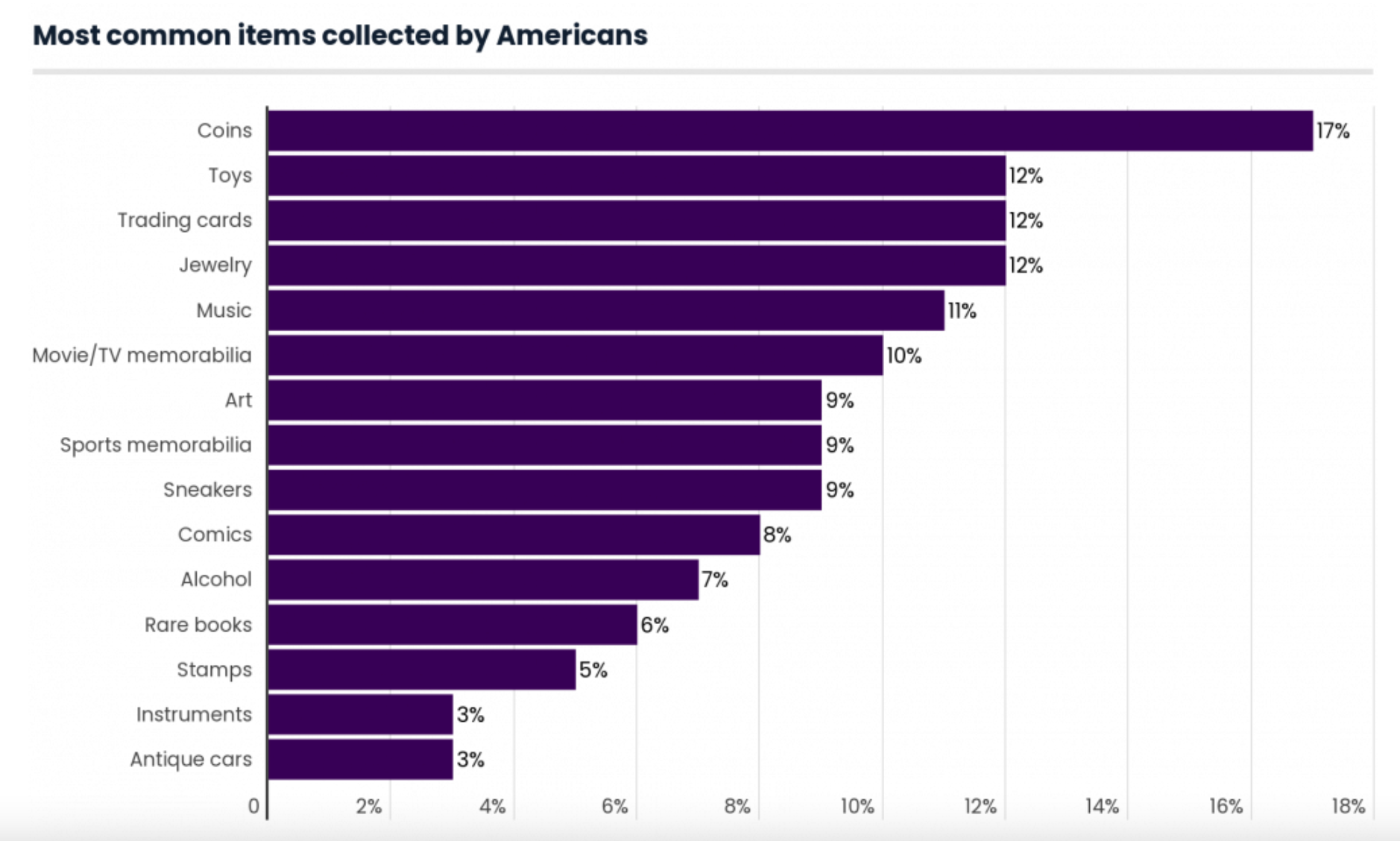 ---
March manufacturing output topped forecasts: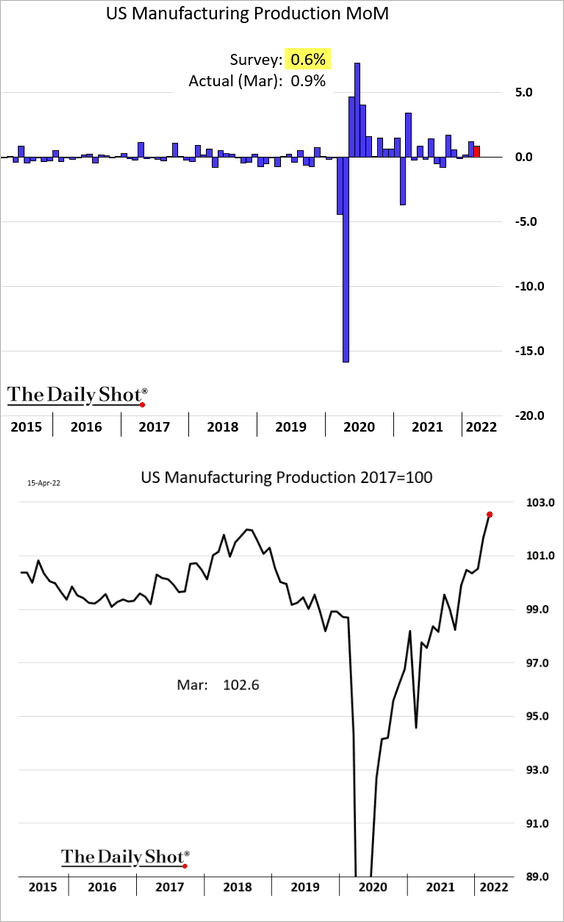 ---
Factory capacity utilization hit the highest level since 2007: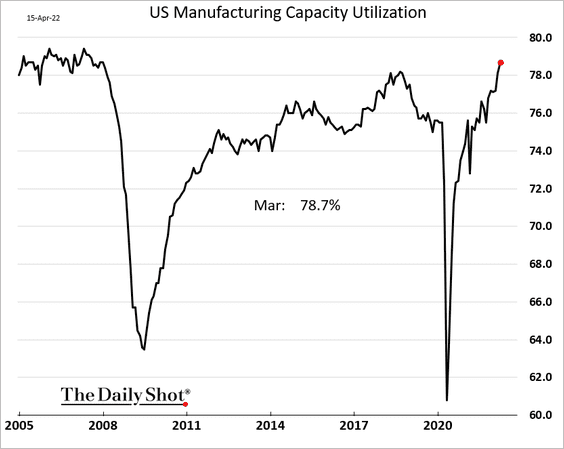 ---
Legal immigration to the US partially rebounds as national and global borders reopen:
The number of immigrants receiving green cards as new lawful U.S. permanent residents bounced back last year to pre-pandemic levels after plunging during the coronavirus outbreak
Econ Dev Show Newsletter
Join the newsletter to receive the latest updates in your inbox.