Assorted Links Monday
Factory jobs are booming like it's the 1970s, remote work drove over 60% of house-price surge, and more.
Table of Contents
The typical home now sells for less than asking price: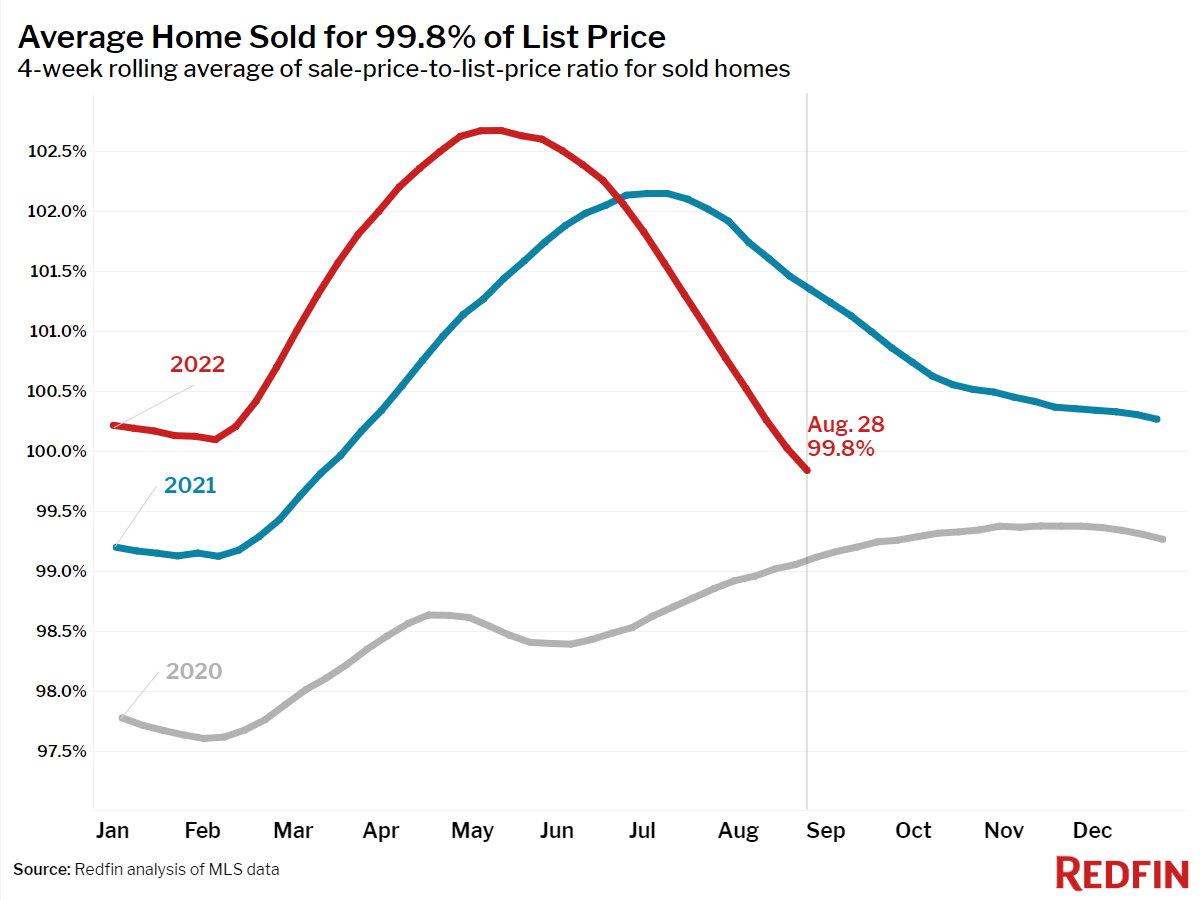 ---
The US labor force participation rate shows post-pandemic recovery, but long-term decline continues: In June 2022, the US civilian labor force participation rate was 62.2%, according to the US Bureau of Labor Statistics. The good news is that this is a 2% increase over the historic low set in April 2020 of 60.2%.
---
Factory jobs are booming like it's the 1970s: Ever since American manufacturing entered a long stretch of automation and outsourcing in the late 1970s, every recession has led to the loss of factory jobs that never returned. But the recovery from the pandemic recession has been different: American manufacturers have now added enough jobs to regain all that they shed — and then some.
---
Remote work drove over 60% of house-price surge: The COVID-19 pandemic has been a key driver of the recent surge in housing prices.
---
To boost economic development, build housing: Rather than providing incentives to lure employers to their cities, local leaders should focus on supporting enough affordable workforce housing to accommodate new and existing residents.
---
China's factories accelerate robotics push as workforce shrinks: Industrial automation climbs as country tries to extend manufacturing dominance despite labor challenges.
---
After years of low mortgage rates, home sellers are scarce: Homeowners wearing the 'golden handcuffs' of low mortgage costs are reluctant to sell their homes now that rates are much higher.
---
Your city's housing boom could go bust: A national decline in home prices is unlikely, but markets that have experienced outsized increases over the past few years may be hit harder than most by rising mortgage rates
---
The family that built a ballpark nachos monopoly: Anytime you order nachos at a sporting event, there's a good chance they came from a molten-cheese empire in San Antonio, Texas.
---
We need a new philosophy of progress: We have been naive about progress in the past, but that doesn't mean we have to be cynical about progress in the future. Progress is not inevitable but that simply means it's up to us.
Econ Dev Show Newsletter
Join the newsletter to receive the latest updates in your inbox.