Assorted Links Saturday
The world returning to pre-pandemic life, a new McKinsey study on inclusion and economic growth, the coming rubber apocalypse, solar power, the rule of three and so much more.
Table of Contents
The global normalcy index: Is the world returning to pre-pandemic life?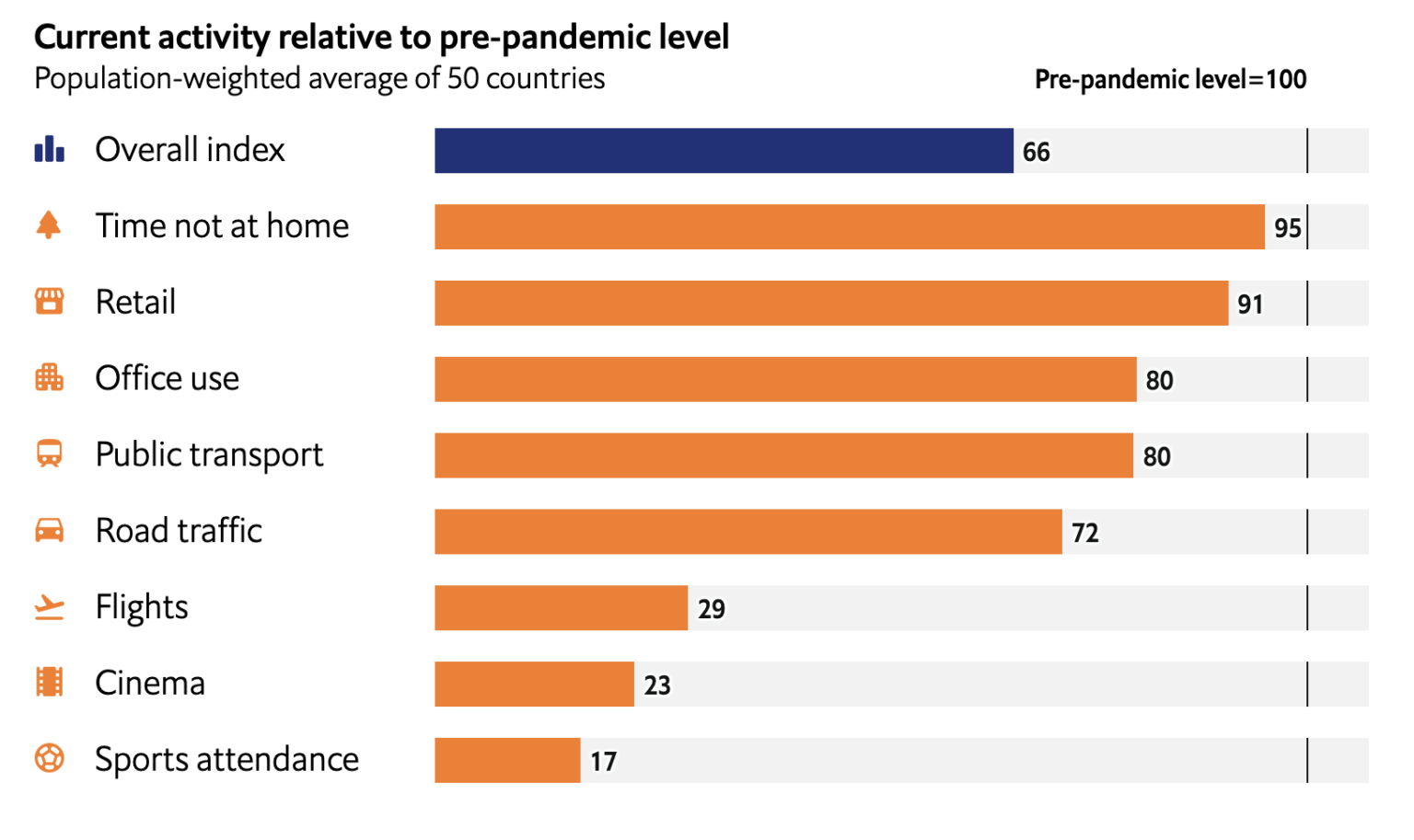 ---
A new McKinsey study shows that inclusion isn't just compatible with economic growth — it's absolutely necessary: The report unveils the high price of economic discrimination against minorities and women in the US.
---
What the impending rubber 'apocalypse' means for the U.S. economy
---
Solar is dirt-cheap and about to get even more powerful: After focusing for decades on cutting costs, the solar industry is shifting attention to making new advances in technology.
---
America, Automated: How businesses are using automation to combat the labor shortage
---
The rule of three in persuasion: Use three claims, not more, to maximize how persuasive your message is.
---
The new labor crisis in the biggest opportunity in a generation.
Besides surprising productivity gains registered during the pandemic, many workers are creating an enhanced "life-work balance" thanks to remote working. This is critical to millennials and women with children trying to get back into the labor force once schools reopen. And they're not willing to give it up now that the pandemic is over; in a recent survey of over 5,000 employed adults, four in 10 American workers expected some level of remote work flexibility post-pandemic.
Moreover, the shift to work from home that the pandemic birthed represents a huge opportunity for white collar workers. Once dragooned into offices far from affordable homes, many office workers have embraced new hybrid models, working remotely not only from home but from dispersed offices and coffee shops. Stanford economist Nicholas Bloom has suggested at least 20 percent of the workforce will work remotely even after the pandemic ends, up from 5.7 percent in 2019. And there's evidence that remote workers have been more productive, with many executives surprisingly pleased with the results.
And the blue-collar jobs gusher could just be beginning. Arvind Kaushal, leader of the manufacturing practice at Booz & Company, has estimated that as many as 600,000 new manufacturing jobs cannot be filled. The current shortage of welders alone is expected to grow to 400,000 by 2024. Much the same can be said about logistics, which basically kept the country running amidst the pandemic lockdowns: A shortage of tanker drivers threatens gas deliveries this summer. The shortfall is now so severe that Amazon has set up its own incubator for new trucking companies.
---
Join me next week as I chat with the guys and gals on the EcDev Network on Clubhouse.  Wed, Jul 14, 2021, 11:00 AM - 12:00 PM central.  I promise to tell two stories: First how I let the internet name 2 of my 3 children, and secondly how I was literally run out of a rural California small town because they didn't want economic development.
Econ Dev Show Newsletter
Join the newsletter to receive the latest updates in your inbox.