Assorted Links Sunday
The U.S. government suspended all imports of Mexican avocados "until further notice" -- that and more.
Table of Contents
US suspends Mexican avocado imports on eve of Super Bowl:
Avocado exports are the latest victim of the drug cartel turf battles and extortion of avocado growers in the western state of Michoacan, the only state in Mexico fully authorized to export to the U.S. market.
The U.S. government suspended all imports of Mexican avocados "until further notice" after a U.S. plant safety inspector in Mexico received a threatening message, Mexico's Agriculture Department said in a statement.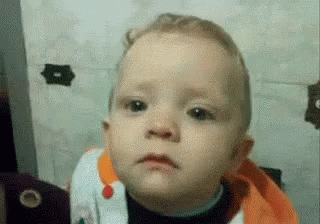 ---
The next Austin? What companies will look for in a headquarters city:
Companies will probably always want low taxes, an educated workforce and a big airport. But other factors are likely to become far more important in the future. As global warming worsens storms, wildfires and heat waves, more companies will likely look for cities that are prepared for natural disasters and offer green energy, site-selection consultants say. The rise of e-bikes, e-scooters and self-driving cars means cities looking to appeal to companies will need a new transportation infrastructure. Cheap housing, nightlife and access to nature are also bound to become more important.
---
This has to be seen to be believed.
---
Wealth inequality is the highest since World War II: The new tool calculates how economic growth is distributed across income and wealth groups. It's valuable for two reasons: It gives fresh insight into what has happened to various strata of the U.S. population during the pandemic; and it's effectively a prototype for a measure that could someday be officially calculated and published by the federal government.
---
The real reason America doesn't have enough truck drivers: A 1,000-mile journey through the middle of America reveals the fundamental reason for truck driver shortages: It is a job full of stress, physical deprivation and loneliness.
---
The 1918 flu didn't end in 1918. Here's what its third year can teach us: In the meantime, though, the country's experience a century ago suggests that we could be in for a lot more pain — especially if we let our guard down.
---
The internet turned "money" into a hobby: Why (mostly) 20- and 30-something dudes made crypto and sports betting their personality.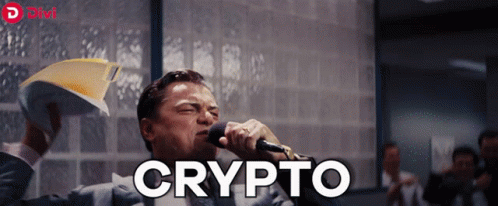 ---
Why your car might be worth more today than when you bought: It The surge in used-car prices is undoing years of depreciation on some models, leaving some car owners with vehicles worth more now than when bought.
---
Price controls, black markets, and skimpflation: The WWII battle against inflation.
Back during World War II, the United States took a radically different approach to fighting inflation. And the mess that ensued might explain why the Biden Administration, and most other policymakers, are reluctant to try it out again.
---
What inflation will do to your 2022 taxes:
---
Everything you wanted to know about "Long Covid": The Long Long Covid Post.
---
Does infrastructure spending boost the economy?  Yes, but not right away.
---
Teleworking is here to stay: And it may raise productivity if implemented appropriately.
Advantages: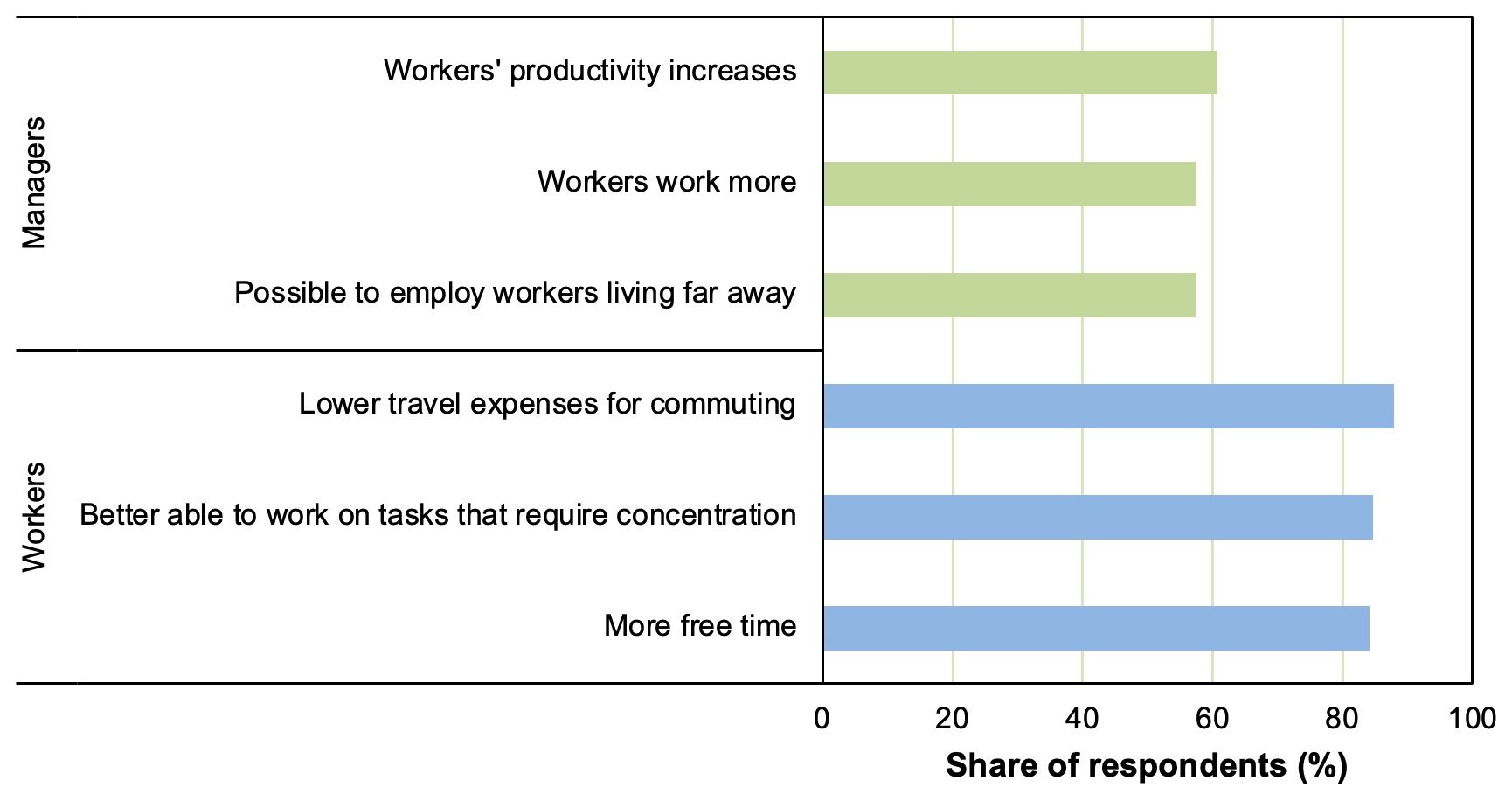 Disadvantages: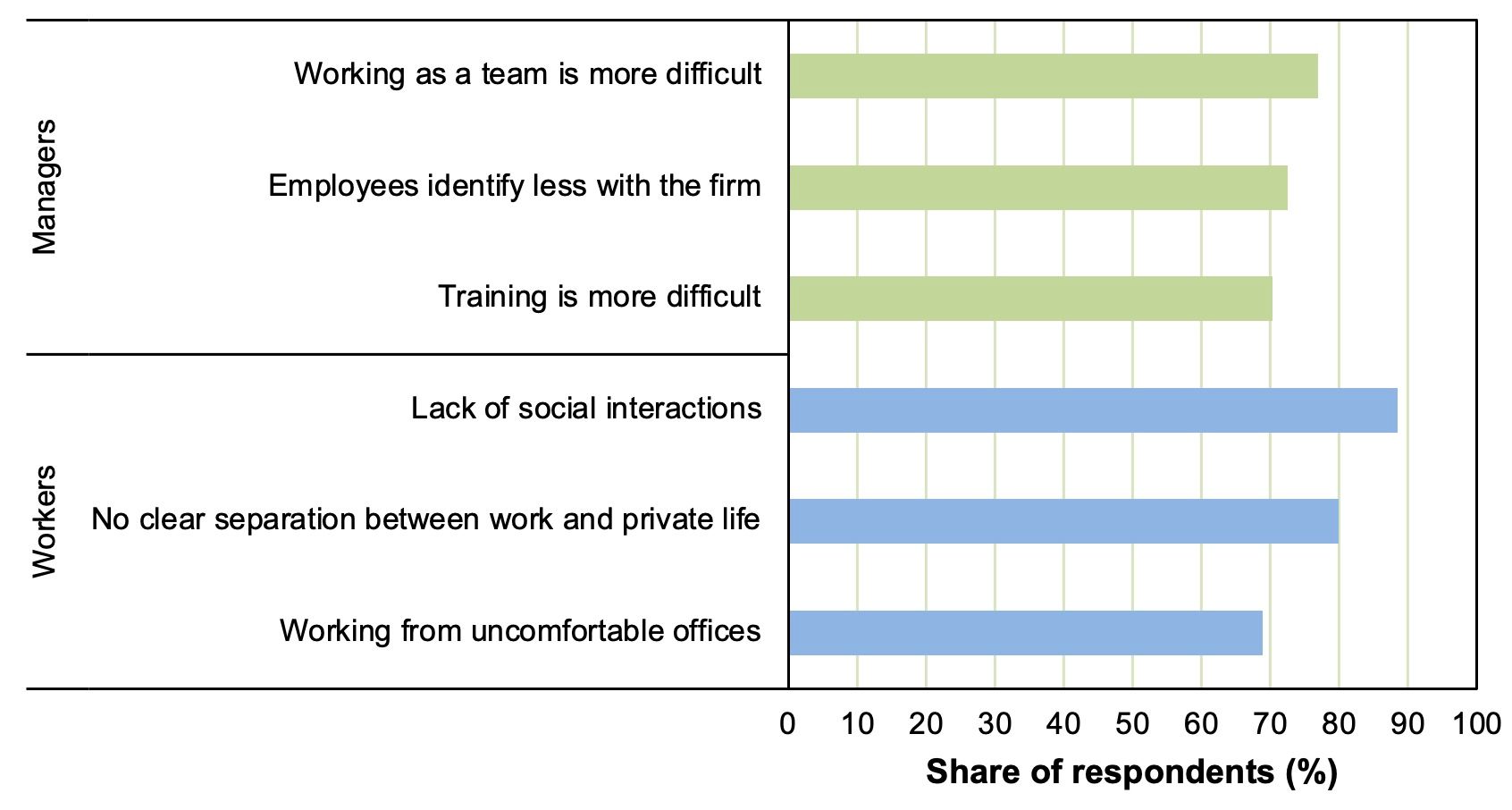 Econ Dev Show Newsletter
Join the newsletter to receive the latest updates in your inbox.