Assorted Links Thursday
Desks, restaurants, print advertising, rivers, and when will the supply chain return to normal, and more.
Table of Contents
The evolution of the desk:
---
Majority of restaurant operators say business conditions are worse now than three months ago: The delta variant, understaffed restaurants and higher food costs are among the issues plaguing the industry.
---
Reading today: How to Take Smart Notes: One Simple Technique to Boost Writing, Learning and Thinking
---
People remember print ads better than digital ads after one week: They can be more effective - even if they are more expensive.
---
River Runner is a virtual tour of the US that follows watersheds. On the website, pick a place in the contiguous US and then it will carry you along the creeks and rivers that flow from that place until you reach the ocean.
---
When will your supply chain return to normal:
In June, two thirds of firms estimated their supply chains would return to normal within six months. This month, 72.3% of firms think it'll take more than six months, with fully one third of them saying it'll be more than a year.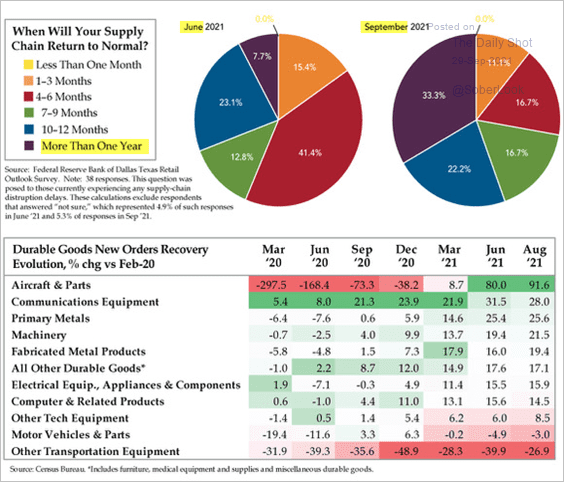 Econ Dev Show Newsletter
Join the newsletter to receive the latest updates in your inbox.