Assorted Links Thursday
Jeff Finkle, China, solar power, unemployment, weather, and Bill Gates.
Table of Contents
Overwhelmed by solar projects, the nation's largest grid operator seeks a two-year pause on approvals: "It's a kink in the system," says one developer trying to bring solar jobs to coal country. "The planet does not have time for a delay."
---
60 Seconds with Jeff Finkle, IEDC: Finkle discusses the impact of COVID-19 and remote work on real estate and economic development, and more.
---
Where is China's foreign direct investment going?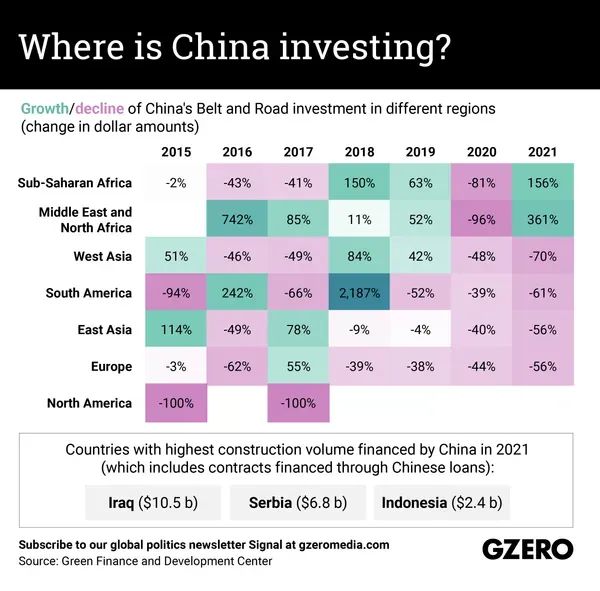 ---
A new industrialist roundup: American thinkers are realizing we need to build, build, build. What comes next?
---
January 2022 unemployment report:
The January ADP report was ugly, showing a loss of 300k private-sector payrolls. What happened? At least 20 million Americans were infected with omicron in January. Many couldn't come to work, with some not getting paid – which reduced the number of people counted as employed.

---
Percentage of US weather stations that broke all-time temperature records: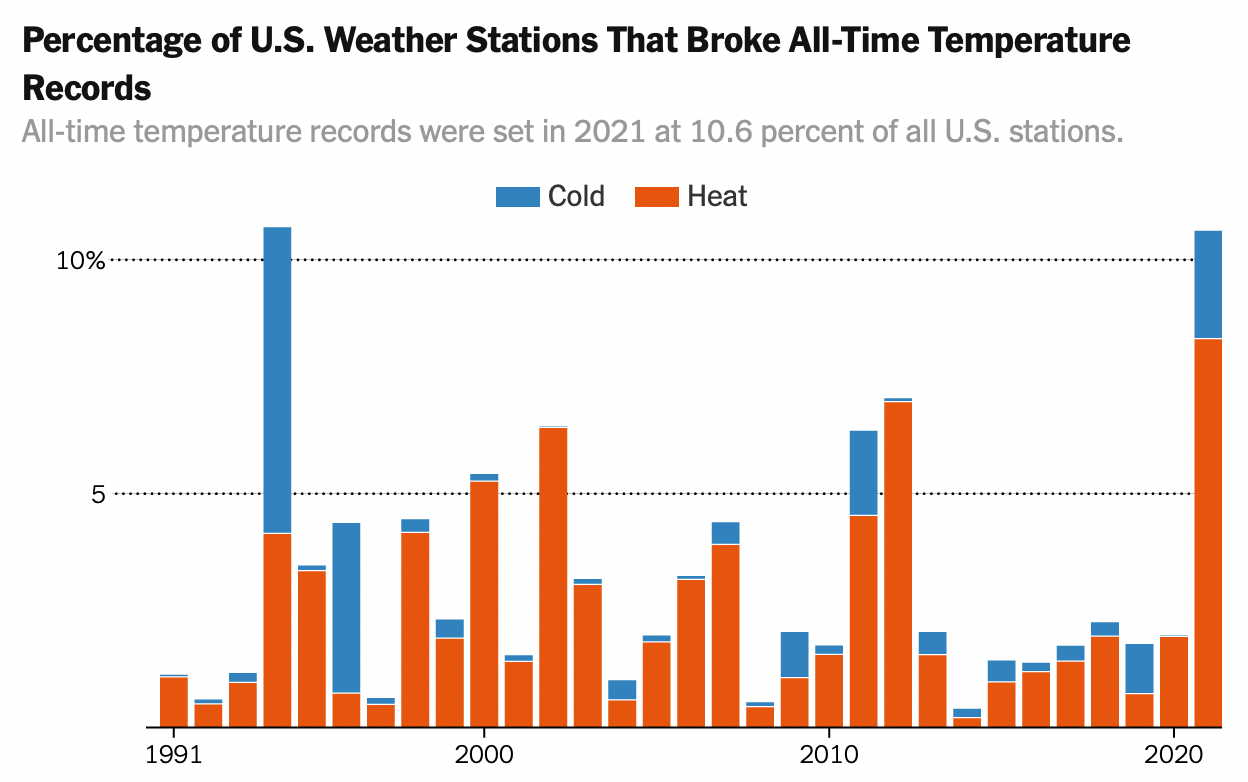 ---
Don't chase happiness: Become antifragile. And read the book.
---
Finally, a desk for working parents: The Fairfield carrel was designed to help caregivers with young kids in tow better access their local library.
---
Perusing the latest round of site selection magazines and can't help but note that places tend to go too broad with their messaging (great quality of life, transportation and labor!) Ironically, instead of demonstrating their uniqueness, communities end up parroting each other and providing no value to the intended audience. And if we are all shouting that we are better than our neighbors on the exact same criteria, then the customer doesn't know who to believe, if anyone at all.
---
This is what you needed to see today:
---
Why freight railroads are so successful in the US: The United States lags behind the rest of the world when it comes to passenger trains, but when it comes to the freight railroad the U.S. dominates.
Econ Dev Show Newsletter
Join the newsletter to receive the latest updates in your inbox.