Assorted Links Thursday
Just relax, everything is going to be all right.
Past bear markets: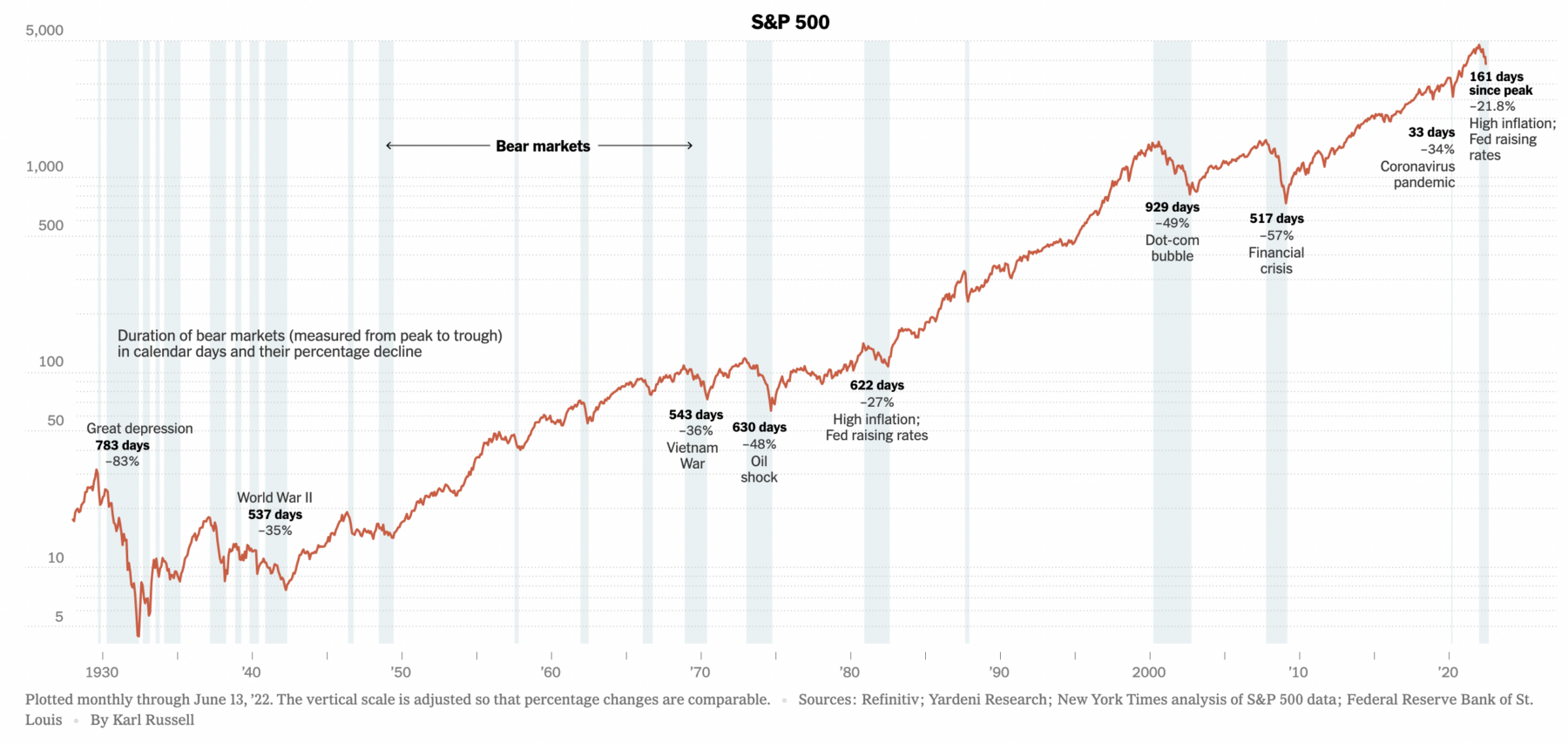 ---
Think size matters? Economic development needs a new currency.
---
Foxconn megafactory flop forces Wisconsin town to recast its net: Local officials try to woo other manufacturers with infrastructure improvements that remain on Foxconn's tab.
---
Opening a restaurant in Boston takes 92 steps, 22 forms, 17 office visits, and $5,554 in 12 fees. Why? It's nearly just as bad in San Francisco, Detroit, Atlanta, and many other U.S. cities.
---
Gen Z, Millennials and Gen X all basically agree on WFH: Support for hybrid working is high across demographics.
---
Average change in the price of selected raw materials since January 2022: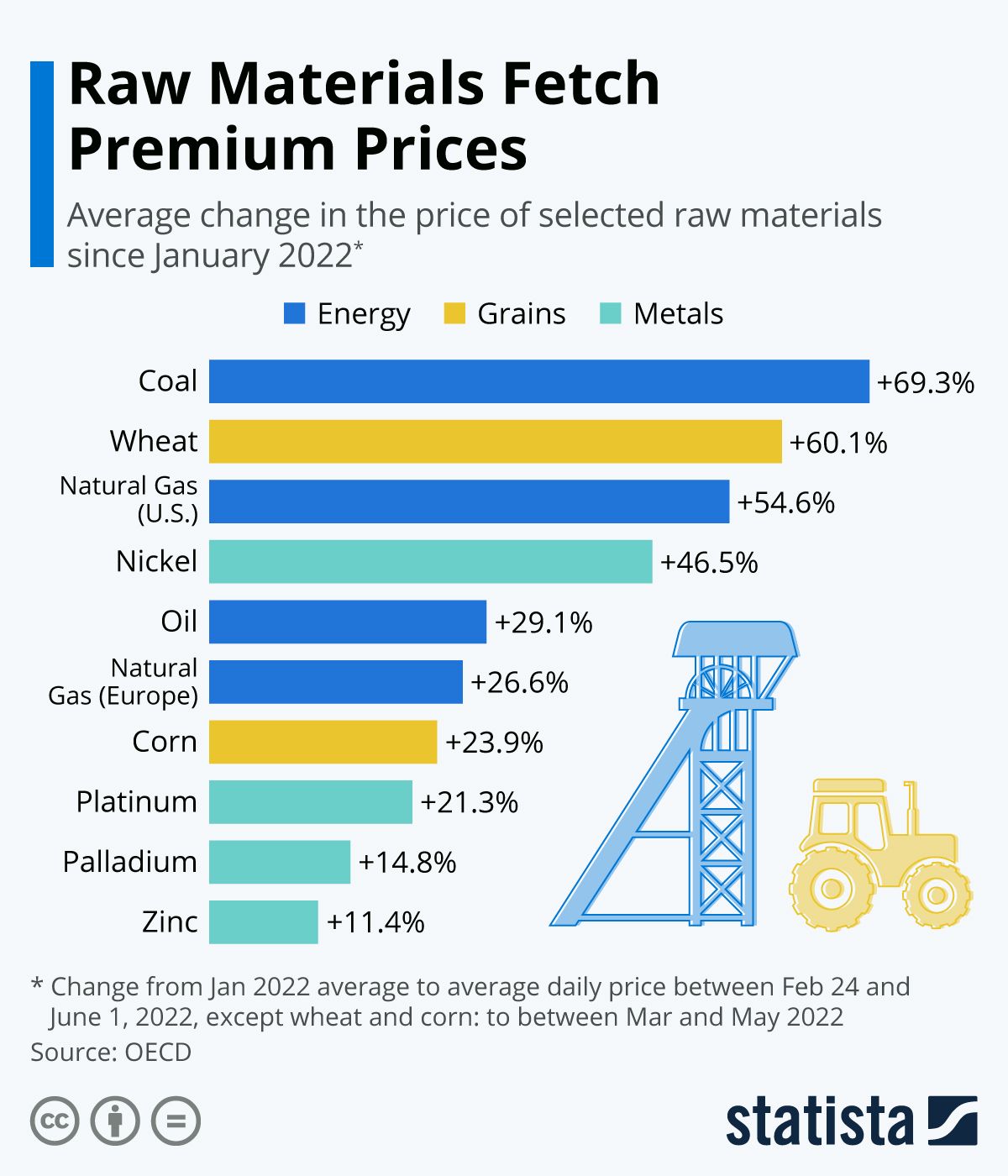 ---
Stopping inflation is going to hurt: The economy will feel worse before it feels better.
---
Re-shoring advanced packaging:
The United States semiconductor industry and the U.S. government are engaged in ambitious plans to expand domestic semiconductor manufacturing capacity. Targeted investment incentives to increase U.S.-based advanced packaging capacity are also important. Historically, packaging was viewed as a labor intensive and low-value added "back-end" activity (as opposed to high value-added "front-end" semiconductor fabrication). As a result, firms offshored these activities to overseas locations, primarily in Asia. This article discusses the supply chain for advanced packaging, leading firms, trends in innovation, and relevant policy developments.
Econ Dev Show Newsletter
Join the newsletter to receive the latest updates in your inbox.