Assorted Links Tuesday
The return of America's celebrity inventor, the business of wedding hashtags, and more.
Table of Contents
The business of wedding hashtags: Ms. Wakim launched her Los Angeles-based business in 2016 as the wedding-hashtag trend was booming. Her prices range from one hashtag for $50 to five for $125. Some couples prefer having options or multiple hashtags for different events, such as a bachelorette party and wedding ceremony.
---
The return of America's celebrity inventor: In the new book American Independent Inventors in an Era of Corporate R&D, Smithsonian historian Eric S. Hintz traces the rise and fall, and rise again, of the maverick inventor.
---
A pandemic baby-bust in Mexico: In coronavirus-hit Mexico, many women are 'determined to not have babies'.
---
The most unusual job market in modern American history, explained: Quits, big raises and severe labor shortages: 10 charts on the completely surprising 2021 labor market
---
Three great essays from Noah Smith:
Six reasons 2021 was a better year than people think.
An interview with Ryan Petersen, founder and CEO of Flexport: The supply chain crunch, modern logistics, and that famous trip around the Port of Long Beach
China's economic woes are an opportunity for U.S. manufacturing: Reshoring will be very tough, but China's stumbles may make it easier.
---
The U.S.'s largest generation is buying houses and cars: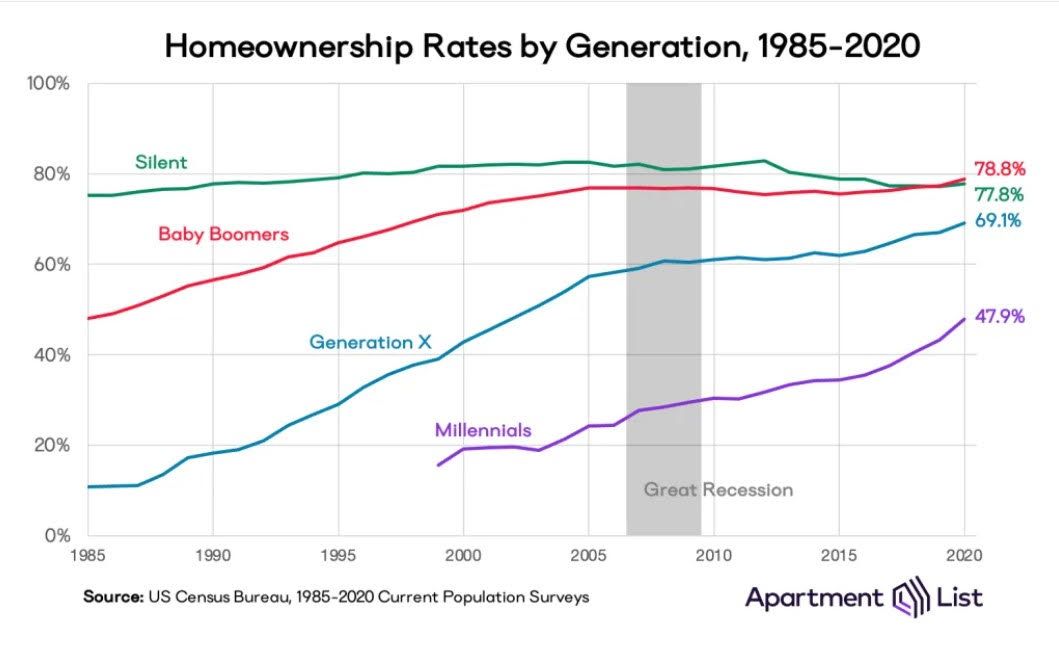 Econ Dev Show Newsletter
Join the newsletter to receive the latest updates in your inbox.