Assorted Links Wednesday
More than 25% of shoppers have a different size today than before the pandemic -- that and more.
Table of Contents
If you missed Josh's podcast episode, you can listen here.
---
The Sedona City Council wants to shut down all tourism marketing... kind of a strange thing to do in a city where 80% of their sales tax receipts are from visitors.
---
Study shows how taking short breaks may help our brains learn new skills.
---
Could this be a new boom for our coastal cities?  Scientists develop 'cheap and easy' method to extract lithium from seawater:
Previous efforts to tease lithium from the mixture the metal makes together with sodium, magnesium and potassium in seawater yielded very little. Although the liquid contains 5,000 times more lithium than what can be found on land, it is present at extremely low concentrations of about 0.2 parts per million (ppm).
---
The suburbs are not less social than cities
---
More than 25% of shoppers at Levi's have a different size today than before the pandemic, according to Levi CEO Chip Bergh:
Some people gained weight during the pandemic, and many people lost weight. But both on the men's side of the business and women's side. More than 25% of consumers have a new size today.
---
The Senate has passed $250 billion bipartisan tech and manufacturing bill aimed at countering China.
---
---
Nonfarm payroll employment increased by 559,000 in May 2021.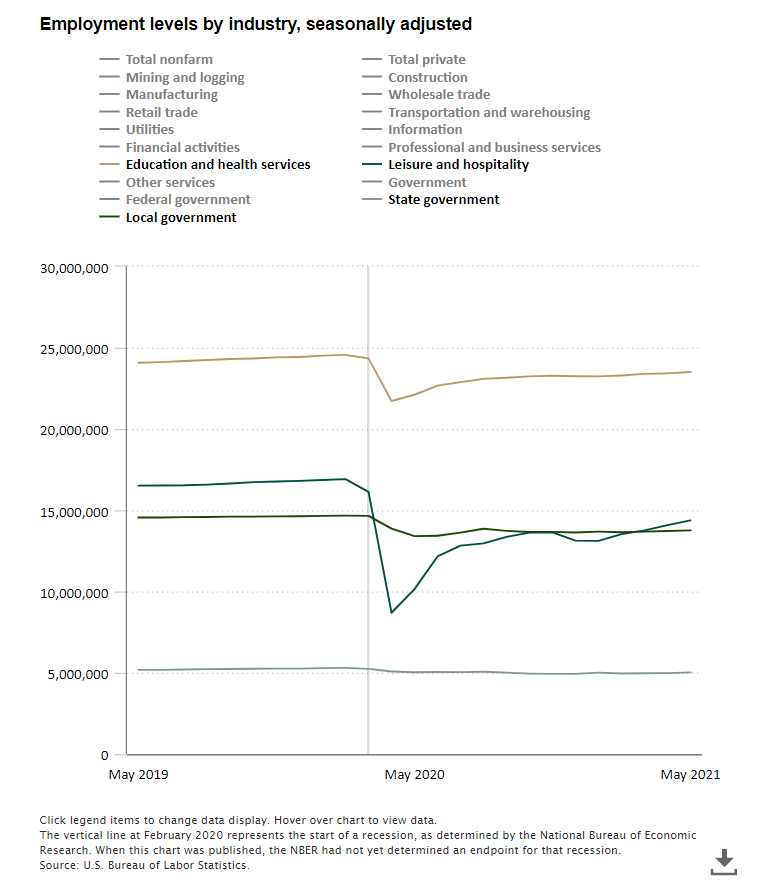 Econ Dev Show Newsletter
Join the newsletter to receive the latest updates in your inbox.