Assorted Links Wednesday
GDP per capita worldwide, Walmart's big workforce development push, the beginning of the end for US companies in China, and more.
Table of Contents
GDP per capita worldwide: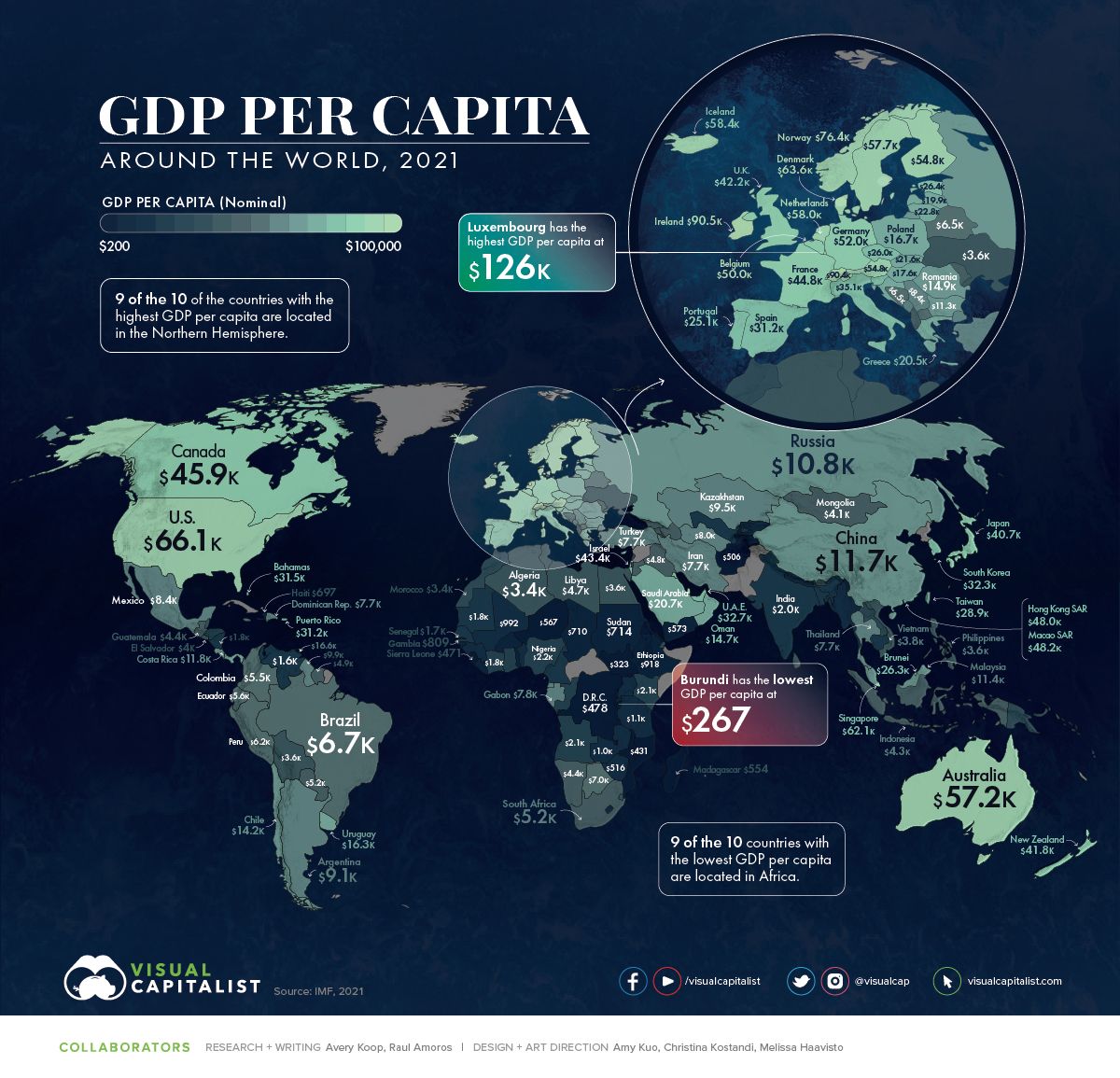 ---
Is the end near for U.S.- listed Chinese companies? Probably.
China's recent crackdown on public companies is a way for the country to get in front of an American law requiring auditors of Chinese companies to open up to U.S. regulators.
---
Workforce development 👉 Walmart is now offering free college tuition and books to its 1.5 million U.S. employees: The move by the nation's largest private employer comes as many retailers are struggling to attract and retain workers in a tight labor market
---
Biden signs 'Buy American' order, pledges to renew U.S. manufacturing: Revitalizing the manufacturing sector, which accounts for about 12% of the U.S. economy, is a key part of Biden's broader push to drive up wages, create more union jobs, support minority-owned businesses and strengthen U.S. supply chains
---
Dealing with pandemics and other threats through the resilience of technological progress:
But there is another kind of "preparedness" that policymakers must keep front of mind, and that sort is demonstrated by vaccine and therapeutic development. It is a preparedness model that depends on a society being rich and technologically advanced so that it has the capability to effectively respond to dangers — either unanticipated or ones that play in unanticipated ways — after they emerge. Of course, possessing such a capability means accepting that disruption that comes with it to jobs, industries, and communities.
---
Lysol. N95 Masks. UPS. For Some Pandemic Winners, the Boom Is Over. Growth is slowing for some businesses, adding to challenges as they deal with rising costs and supply constraints
---
Consumers' intention to spend has moderately improved after peaking in March 2021: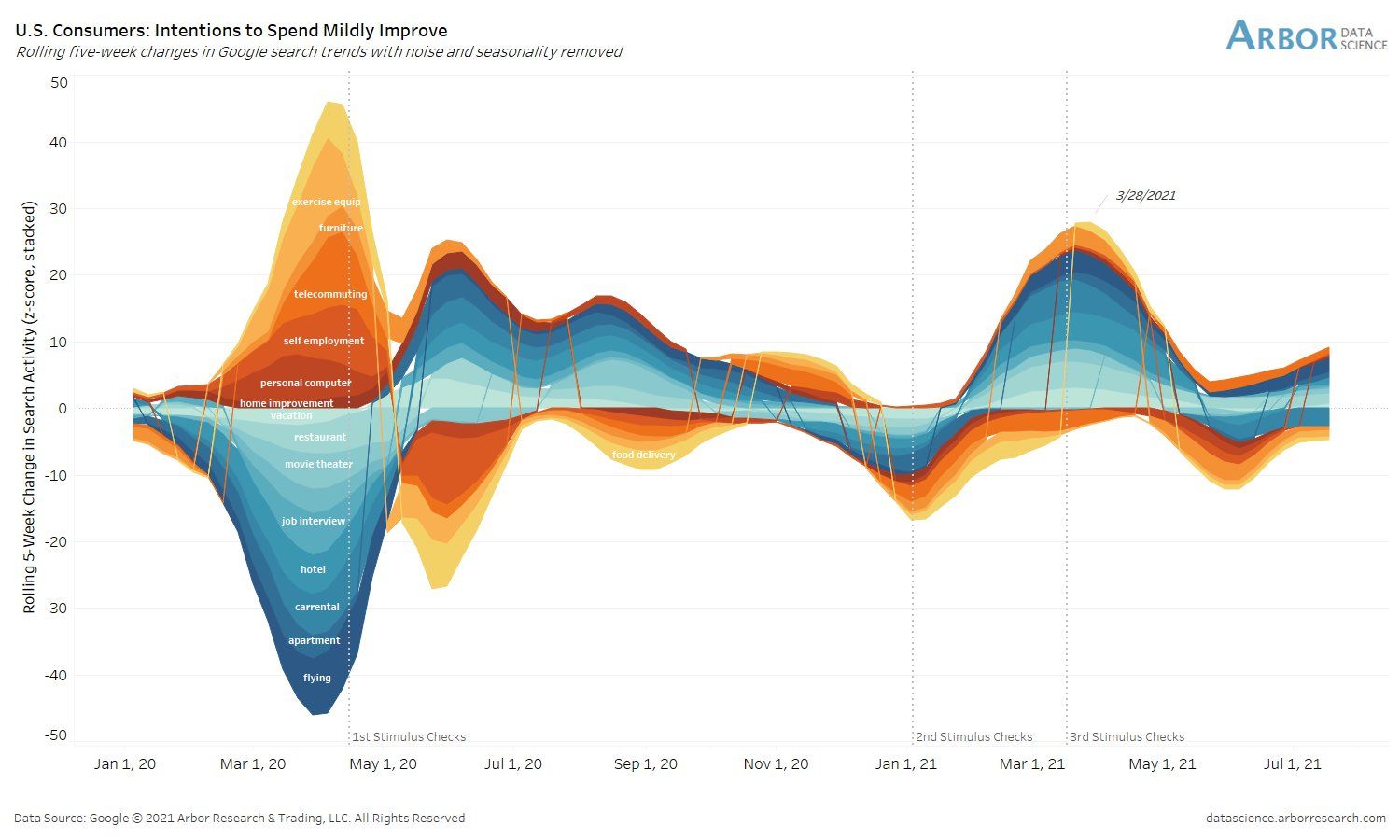 ---
Econ Dev Show Newsletter
Join the newsletter to receive the latest updates in your inbox.