Assorted Links Wednesday
Inflation at the gas station, youth entrepreneurship, why the global economy is unraveling, homebuilder confidence and school bus driver shortages.
Table of Contents
Inflation at the gas station: Consumer prices up 5.4 percent in 12 months ended July 2021: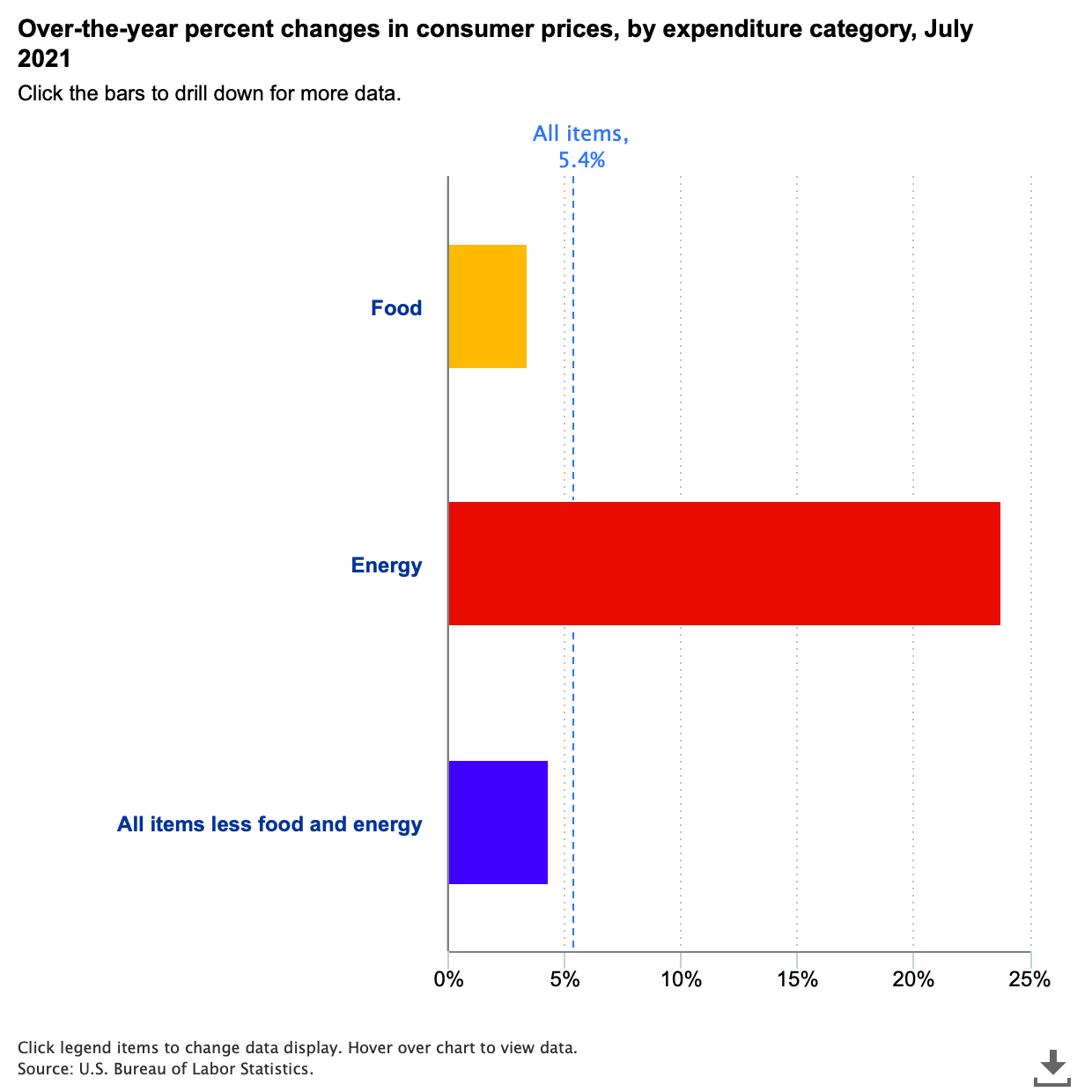 ---
A community-based approach to spur economic development for microbusinesses - Q&A with New Economy Initiative executive director Pam Lewis and associate director Don Jones:
If a community has some funds to support small business, where should the earliest investments be made? Is it directly to the small businesses, or is it to the business support organizations? Or is it something else?
---
Fastest growing cities, worldwide - none of them are in Europe or the Americas: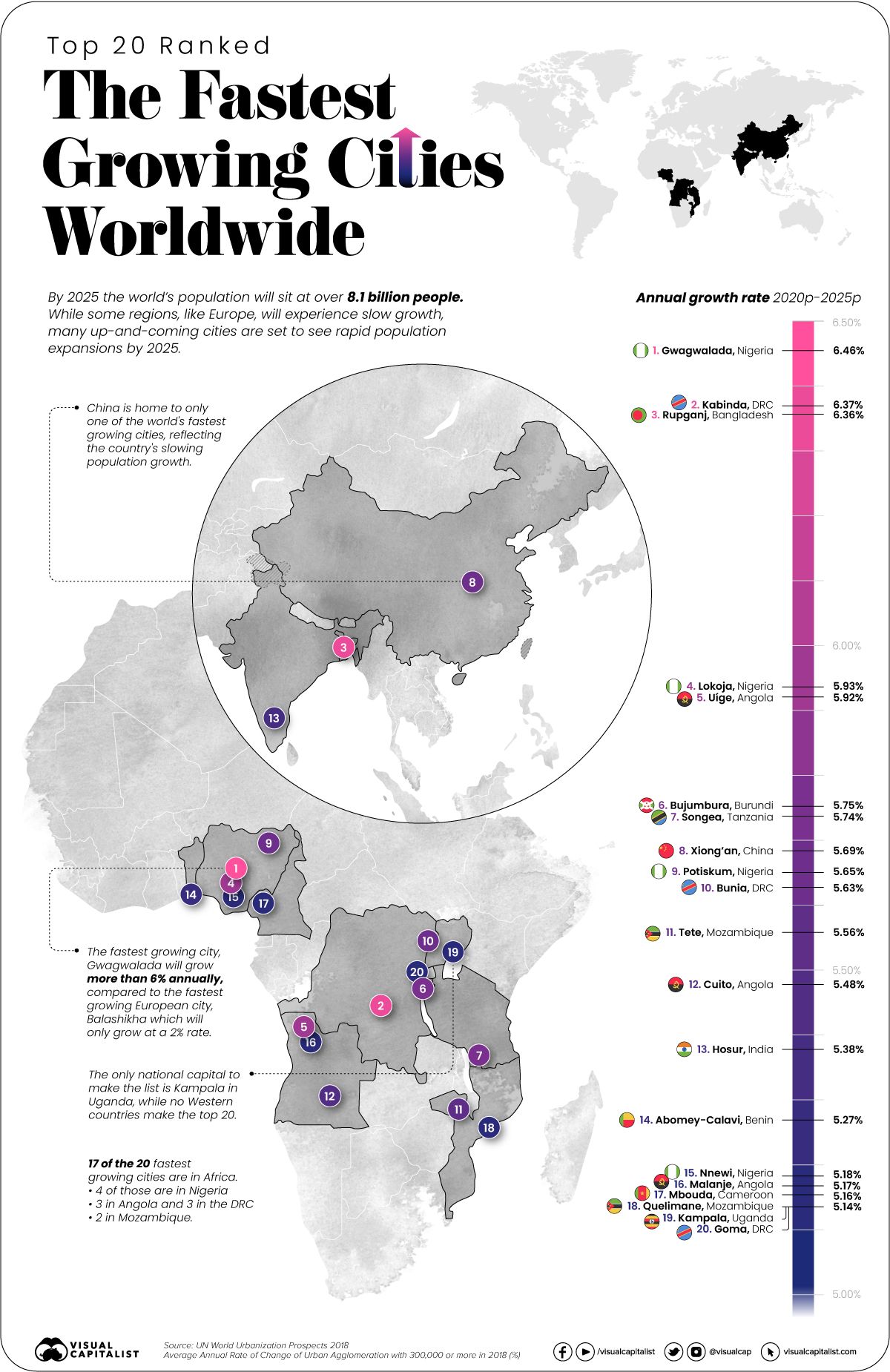 ---
This town is the first in the US to ban new gas stations – is the tide turning?  A movement in California seeks a moratorium on new pumps – and a transformation of the US transportation system.
---
Perfection, the enemy of good:
PERFECTION says: I don't want to run because I won't be able to get further than a mile without coughing up a lung…I don't want to swim because my breaststroke is laughable and I can't engulf air properly on my side strokes…I don't want to exercise this morning because my energy levels are weak and it'll be a poor showing
GOOD says: I got up. I showed up. I owned the action, not the outcome.
---
What's next for America's workforce post-COVID-19? After a year of change, employee priorities are shifting on location, benefits and skills.
---
Changes in job post duration due to COVID-19: How many days it takes to fill positions, is an indication of how hard it is for employers to find qualified candidates: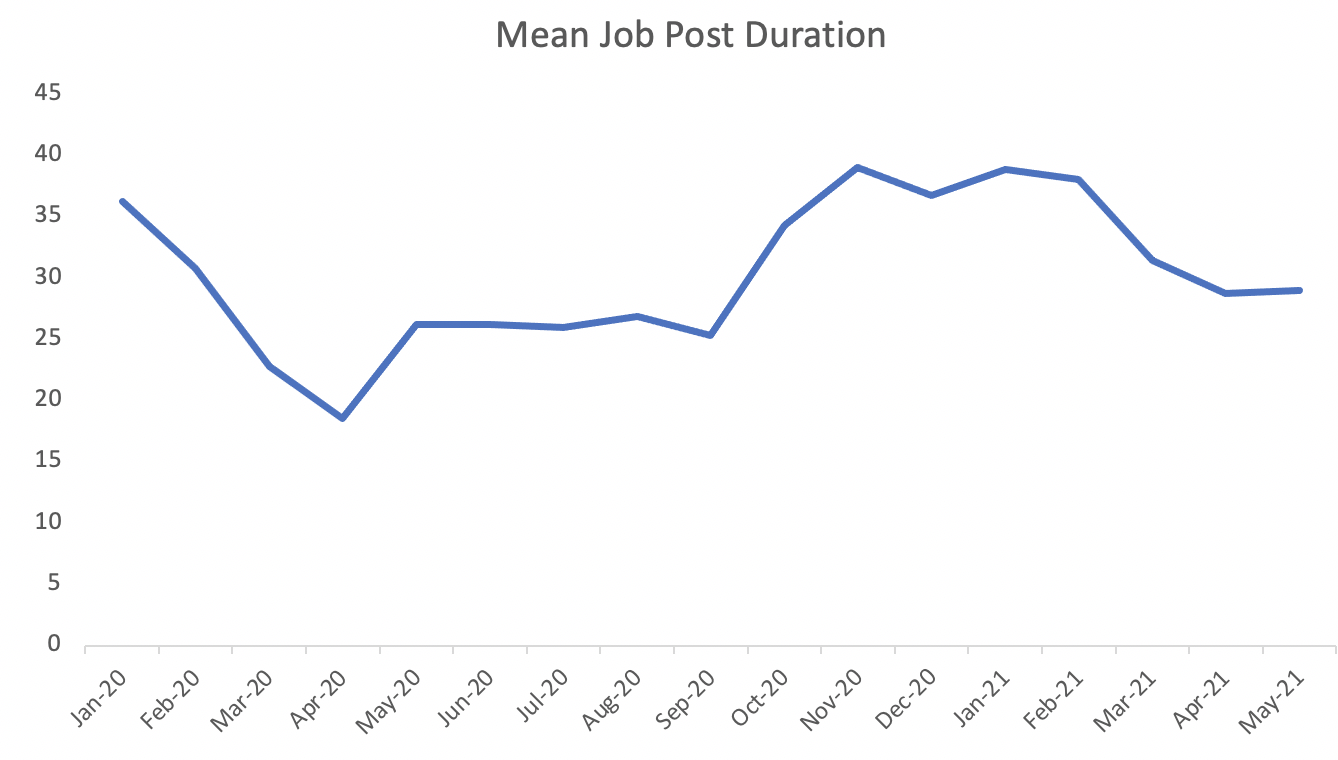 ---
Investors clean up in car wash space: Drawn in by quick returns, newcomers should focus on customer service --- or get hosed.
---
There is a misguided emphasis on youth in entrepreneurship: Are young founders more likely to build successful companies? New research suggests that this is not the case. Instead, the authors of Age and High-Growth Entrepreneurship have found that the most successful founders are middle-aged.
---
The North American investment sales market is powering back to normal, a positive sign after a year of uncertainty. Multifamily and industrial remain the top investment choices by volume.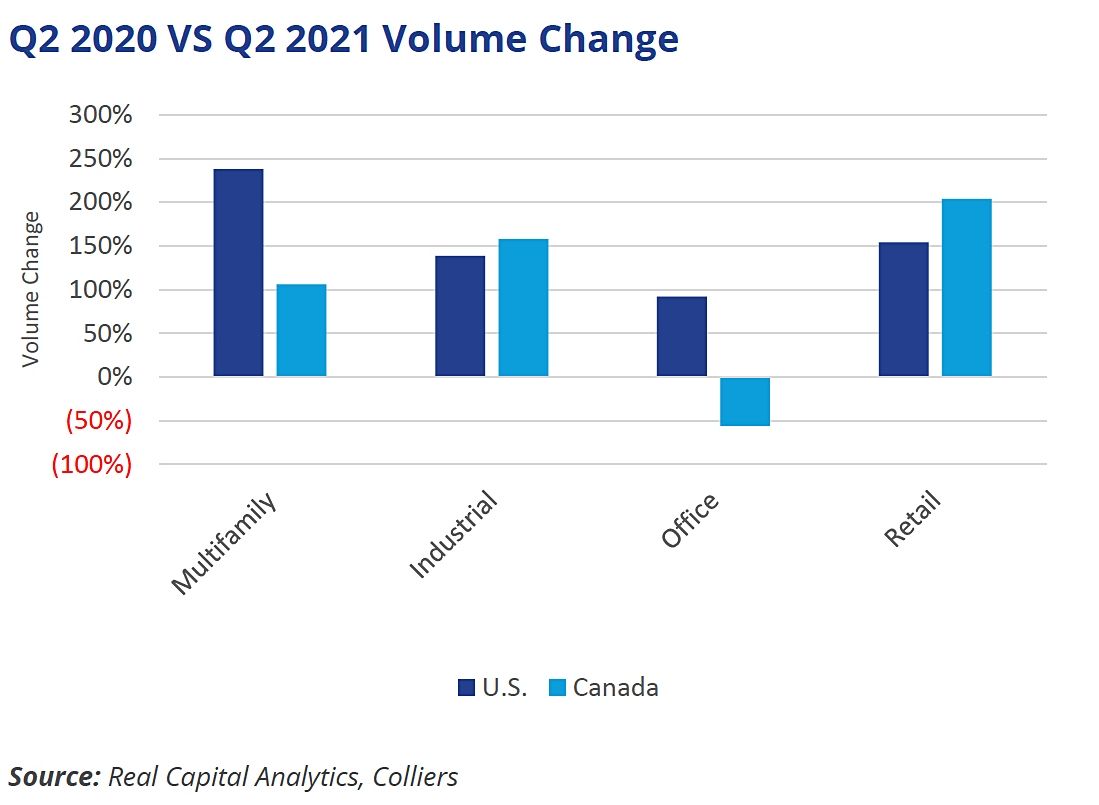 ---
An excellent take, as always, from Peter Zeihan about the unceremonious end to the war in Afghanistan: The return of American narcissism.
---
Why the global economy is unraveling: Global supply chain logjams and global credit/financial crises aren't bugs, they're intrinsic features of Neoliberalism's fully financialized global economy.
---
U.S. container-ship bottleneck off Los Angeles near its all-time record.  This does not bode well for Christmas: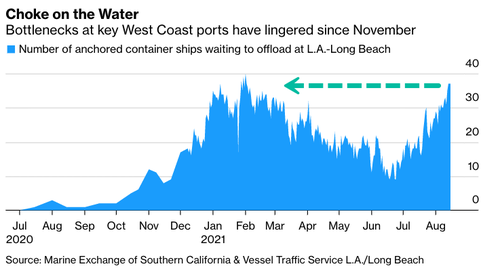 ---
Industrial Production has just now finally gotten back to pre-COVID-lockdown levels: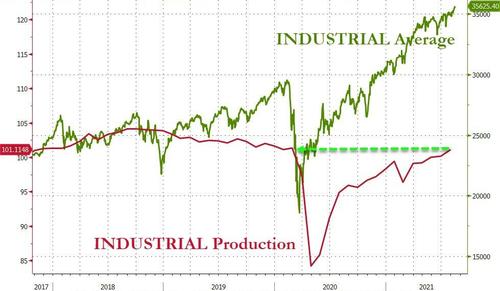 ---
U.S. homebuilder confidence crashed to 13-month low in August: The NAHB/Wells Fargo Housing Market index declined 5 points to a reading of 75 this month, its lowest level since July 2020, from 80 in July. Economists polled by Reuters had expected the index to remain unchanged from the month prior.
---
More shortages. This time at school: bus drivers, counselors and substitute teachers, and ketchup packets.
---
Why the productivity boom isn't over: One disappointing quarterly reading aside, there are reasons to expect productivity, and hence the economy, to keep growing.
---
We need to build our way out of this mess:
Many of our country's problems are reducible, in one way or another, to the fact that we have lost the imperative to transform the physical world. While the soft technology of the internet has marched forward, development of real stuff — of steel and concrete — has slowed, hampered by laws that privilege the status quo.
---
"How to remember what you read", because consuming information is not the same as acquiring knowledge. No idea could be further from the truth.
---
I try to stay abreast of this topic because I want to do lunar economic development in my old age: The future of commerce in space.
---
California tax incentive's success is in its failures: Even though half the companies winning the credit aren't able to keep their promises.
---
If you need a refresher, listen to a repeat from March 2020: The Site Selectors Guild podcast on the the impact of COVID-19 on manufacturers and supply chains.
---
Understanding VC and tech: It's like flying X-Wings into the Death Star.
---
Citylab: An audacious case for an ancient building style, the courtyard
The idea of arranging housing around enclosed central spaces could find fresh applications in crowded urban areas like Manhattan, designers say.
Econ Dev Show Newsletter
Join the newsletter to receive the latest updates in your inbox.