Assorted Links Wednesday
The Middle East, hidden costs of COVID, "Dude, where's my stuff?!", school bus drivers, coffee, and more.
Table of Contents
Why America is leaving the Middle East:
---
Ray Perryman on the hidden and preventable losses to the United States economy associated with inadequate protective measures for COVID-19:
The Perryman Group estimates that preventable decreases in US output (gross product) due to the inadequate reaction to COVID-19 total $288.1 billion on an annualized basis. Employment losses were found to reach 1.8 million jobs.
---
Dude, where's my stuff?! JP Morgan Asset Management on the supply chain:
The global supply chain mess will require increased global vaccination and acquired immunity, semiconductor capacity expansion and the end of extraordinary housing/labor supports to resolve. We expect all three to occur over the next few months, leading to a global growth bounce in 2022
---
Why America has a school bus driver shortage: Across the country, school districts are struggling to fill transportation jobs. The shortage helps explain systemic problems in the labor market.
---
Why coffee could cost more: After hovering for years near $1 per pound, coffee futures — the price large-volume buyers agree to pay for coffee upon delivery months down the road — doubled in late July, reaching heights not seen since 2014. Though prices have eased a bit, they remain elevated at about $1.90 per pound.
---
The supply-chain mystery: Why, more than a year and a half into the pandemic, do strange shortages keep popping up in so many corners of American life?
---
Workers are putting on pants to return to the office only to be on Zoom all day: Pandemic-era safety procedures have created a new dynamic at work, in which many employees say they're operating at work the same way they were at home.
---
Dollar Tree breaks the $1 barrier as costs take a bite: Dollar Tree, the national chain of stores that promises everything for a buck, will begin introducing items on its shelves that will exceed $1
---
Wells Fargo analysts predict wave of job cuts in banking: Technology improvements and automation these developers bring will allow the industry to cut 100,000 jobs over the next five years.
---
The feared eviction 'tsunami' has not yet happened: Experts are conflicted on why.
---
Frieght flows by highway, railroad, and waterway: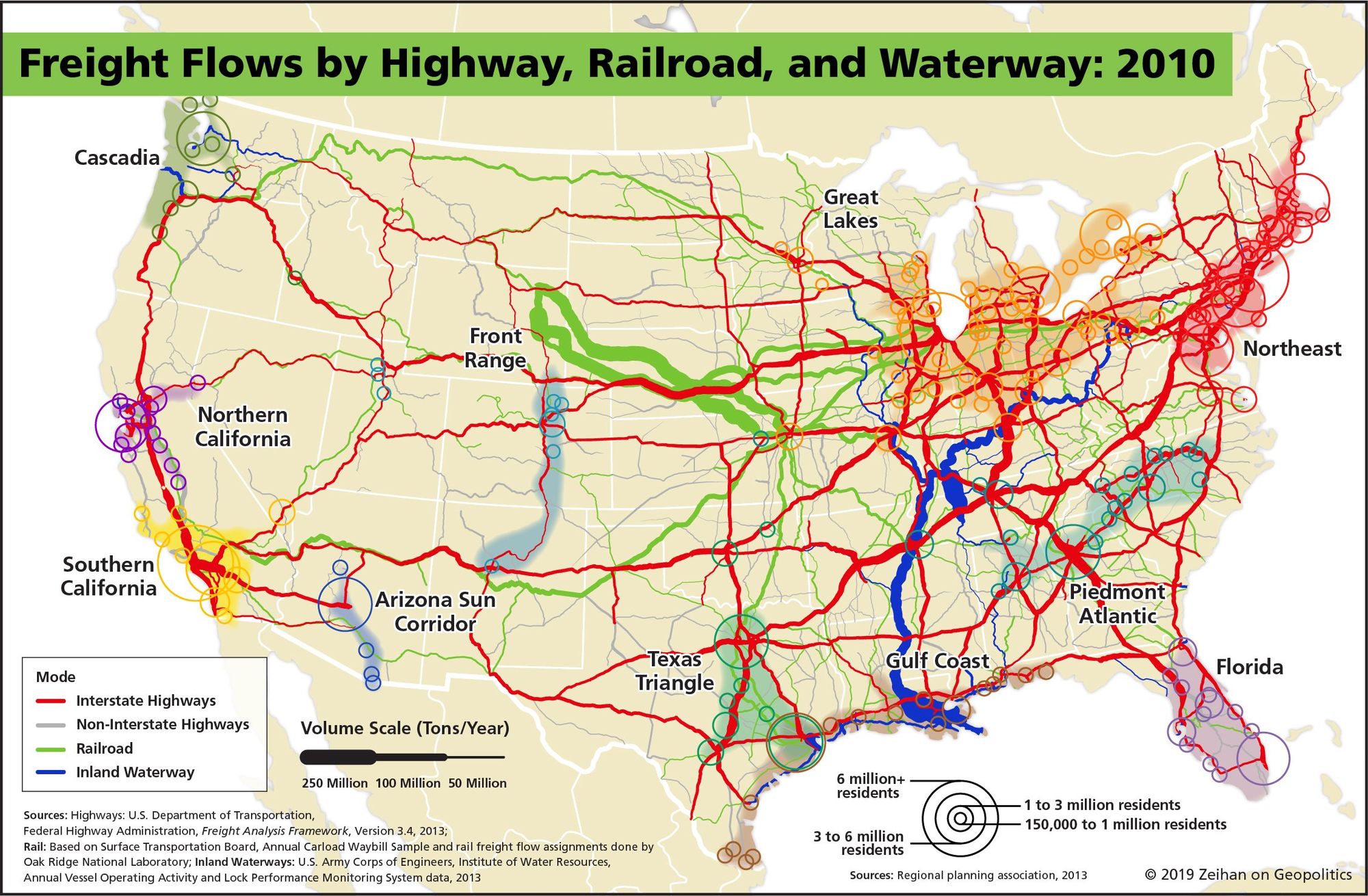 Econ Dev Show Newsletter
Join the newsletter to receive the latest updates in your inbox.