Assorted Links Wednesday 2022-03-16
Ukrainian, tattoos, inflation, groceries, the TSA, wheat futures, and more.
Table of Contents
People around the world are brushing up on their Ukrainian. The number of Duolingo users studying the language has spiked 485% since the war started, as of last Monday. (I'm not studing Ukrainian, but you can follow me on Duolingo.)
---
36th Annual Corporate Survey: A tight labor market, supply chain challenges, and rising costs have resulted in some surprising changes in corporate respondents' location priorities.
---
Overall breakdown of US retail sales: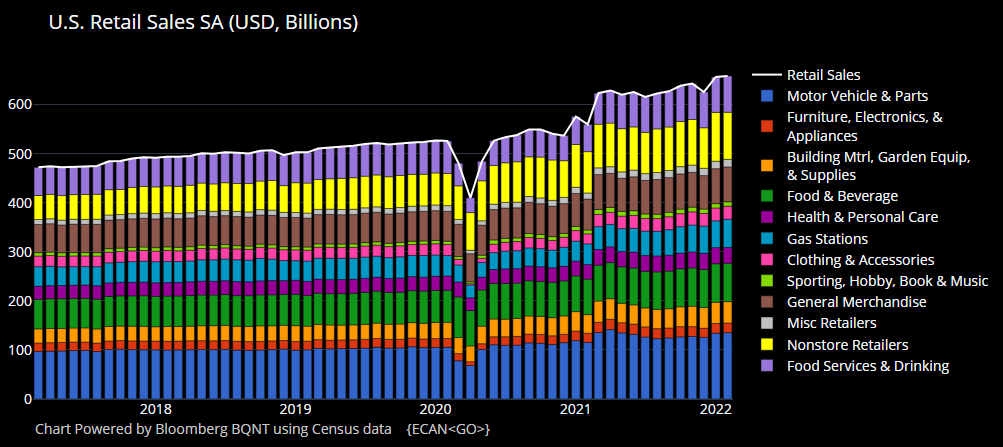 ---
Number of daily news stories mentioning "World War III":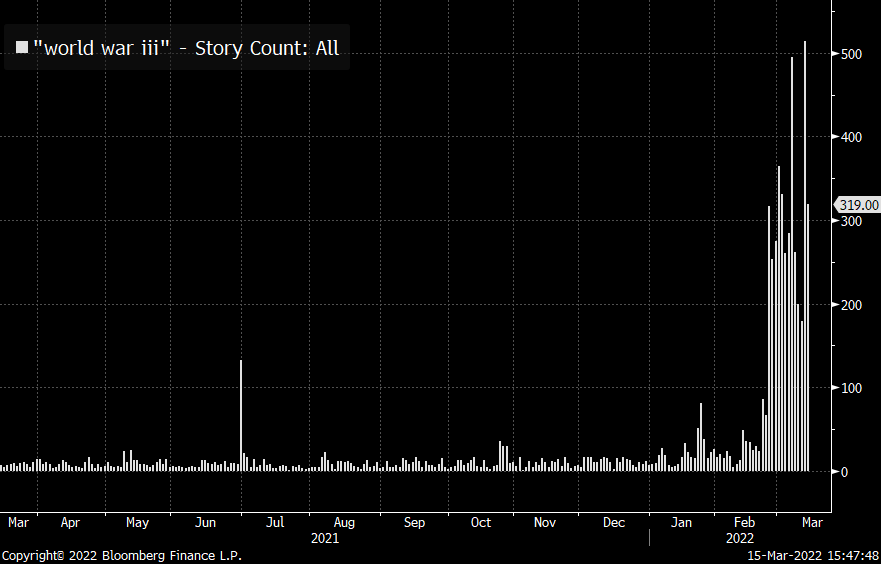 ---
If your hospital suddenly feels more like an Apple store or greenhouse, biophilic design is why: Healthcare spaces are increasingly using nature as a way to make their buildings better for patients.
---
US consumer price index subcomponents that have the highest YoY% increase: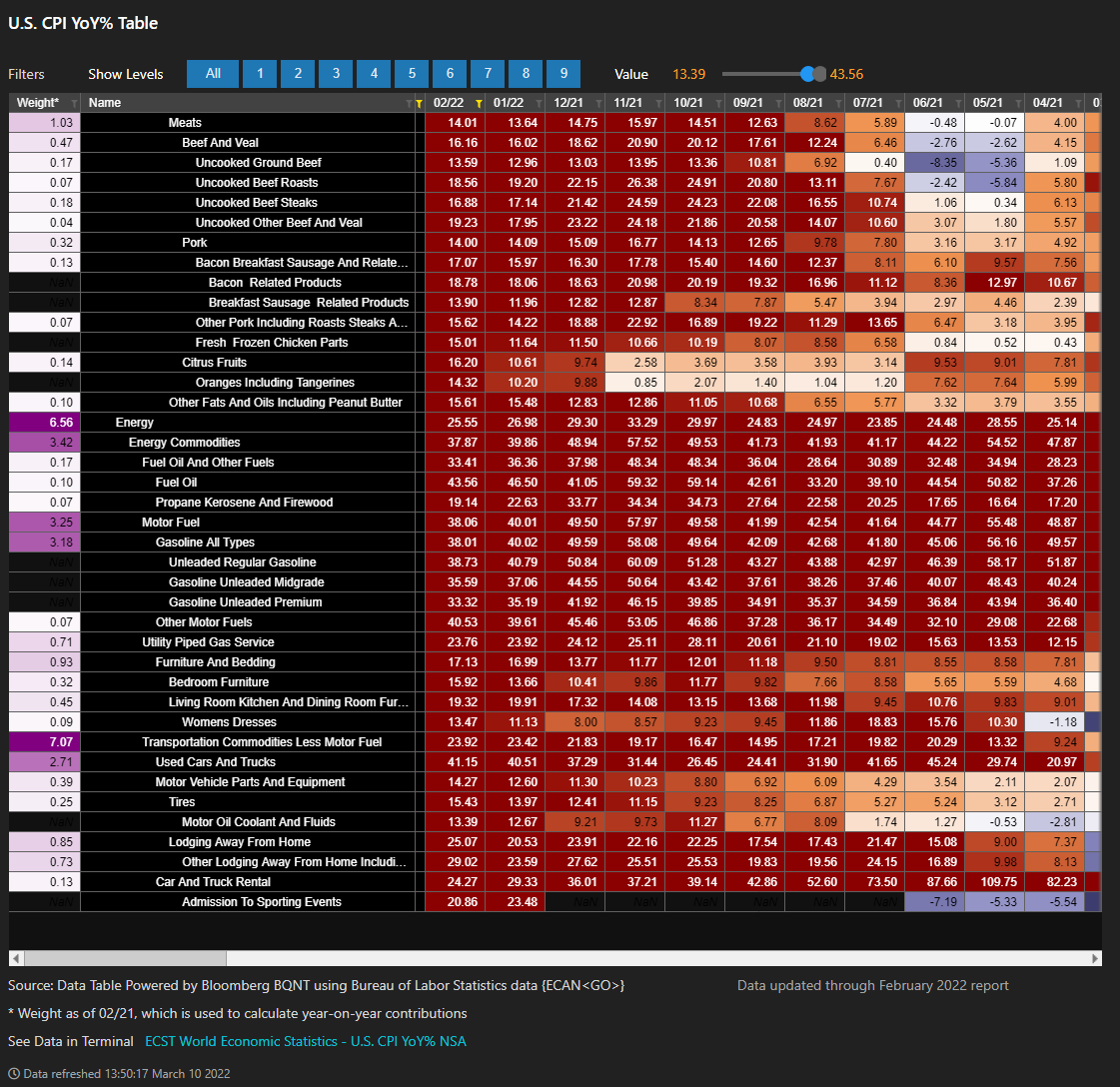 ---
Have we reached peak globalization?
Over the last decade, changes in consumer preferences, improvements in manufacturing, growth in services sectors, and increased purchasing power in emerging markets have converged to slow, and potentially reverse, the pace of globalization.
"Deglobalization is a trend that is here to stay and will transform the next decade," says Solita Marcelli, deputy Americas CIO at UBS Global Wealth Management, which identified deglobalization as one of its key trends for 2020 and beyond. "It's not all bad news for investors… there will be winners and losers."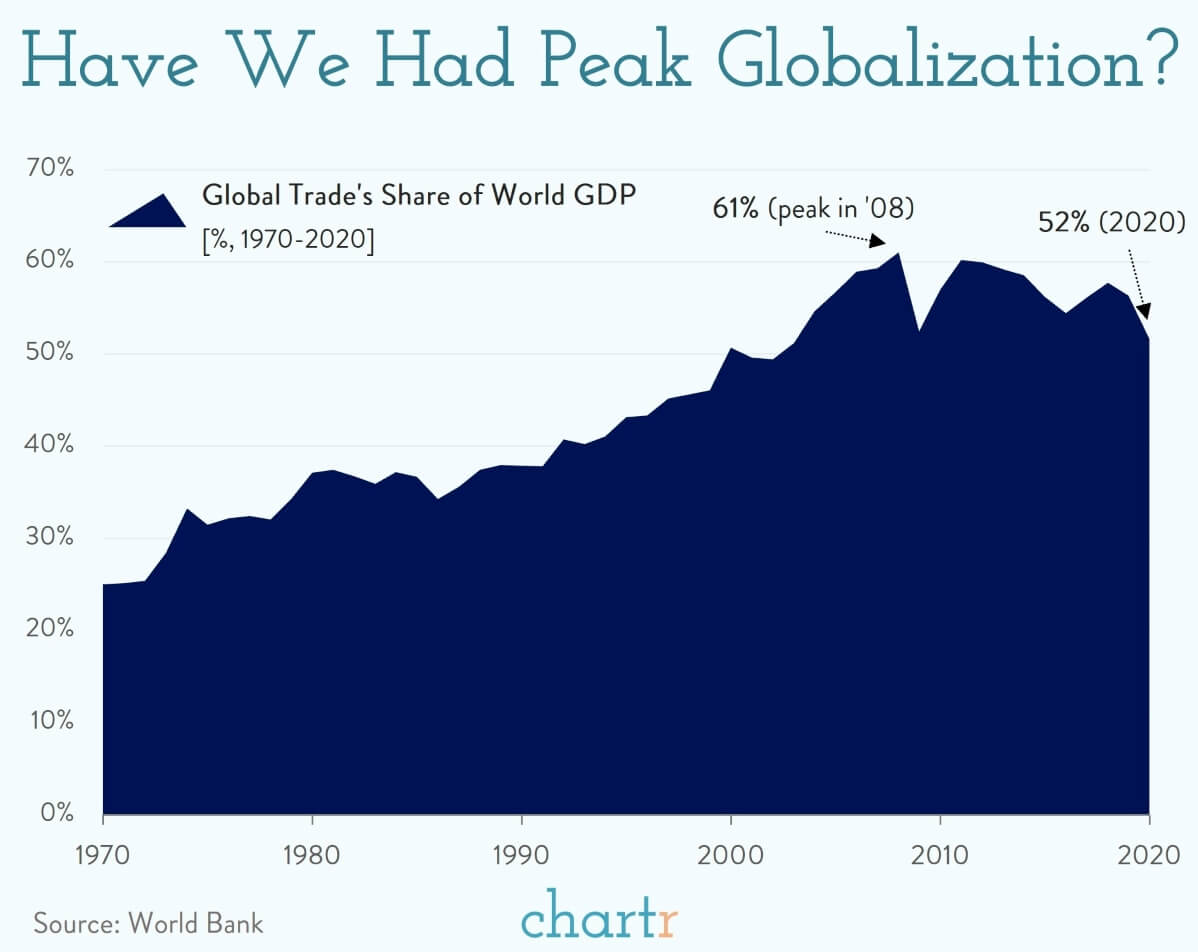 ---
Change in futures prices since the end of 2019: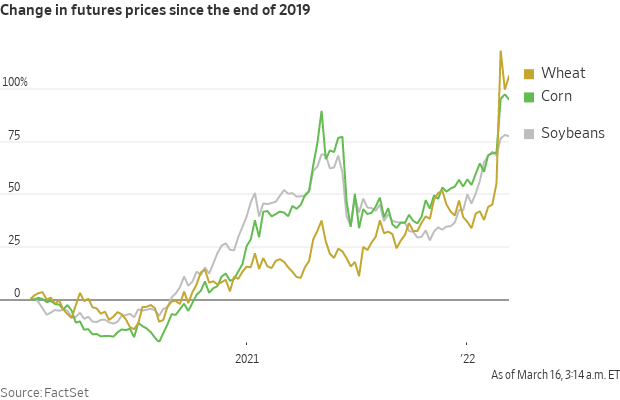 ---
Airlines said travel demand is roaring back—and they believe fliers will pay up to cover carriers' mounting fuel bills. After the wave of Omicron variant-driven Covid-19 infections slowed travel bookings at the start of 2022, airline executives said demand has rebounded more quickly than they anticipated.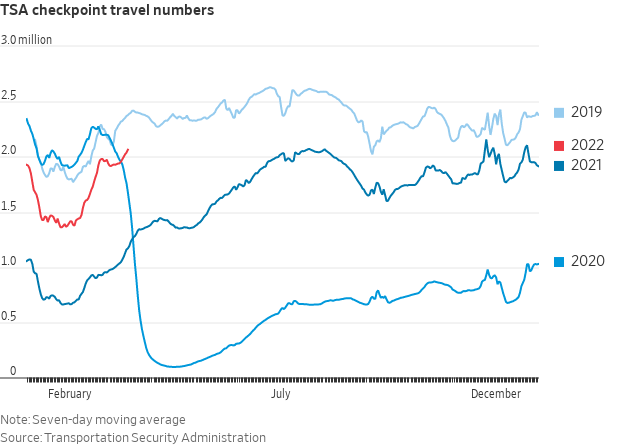 ---
Back to work: Houston has set the standard for bringing workers back to the office during Covid-19. About 85% of its businesses have employees at their desks or have plans to do so, one of the highest rates in the nation, according to firms that track the return-to-office trend. But Houston office floors are barely half full.
---
People are quitting full-time jobs for contract work—and making six figures: Many professionals who have become independent consultants say they now have more money and control over their lives.
---
Covid-19 taught Americans how to let go of their steady paychecks: Many decided they could make a living without being on someone else's payroll. Some say the path has been rewarding but challenging.
---
Top U.S. grocers by share of total dollars spent: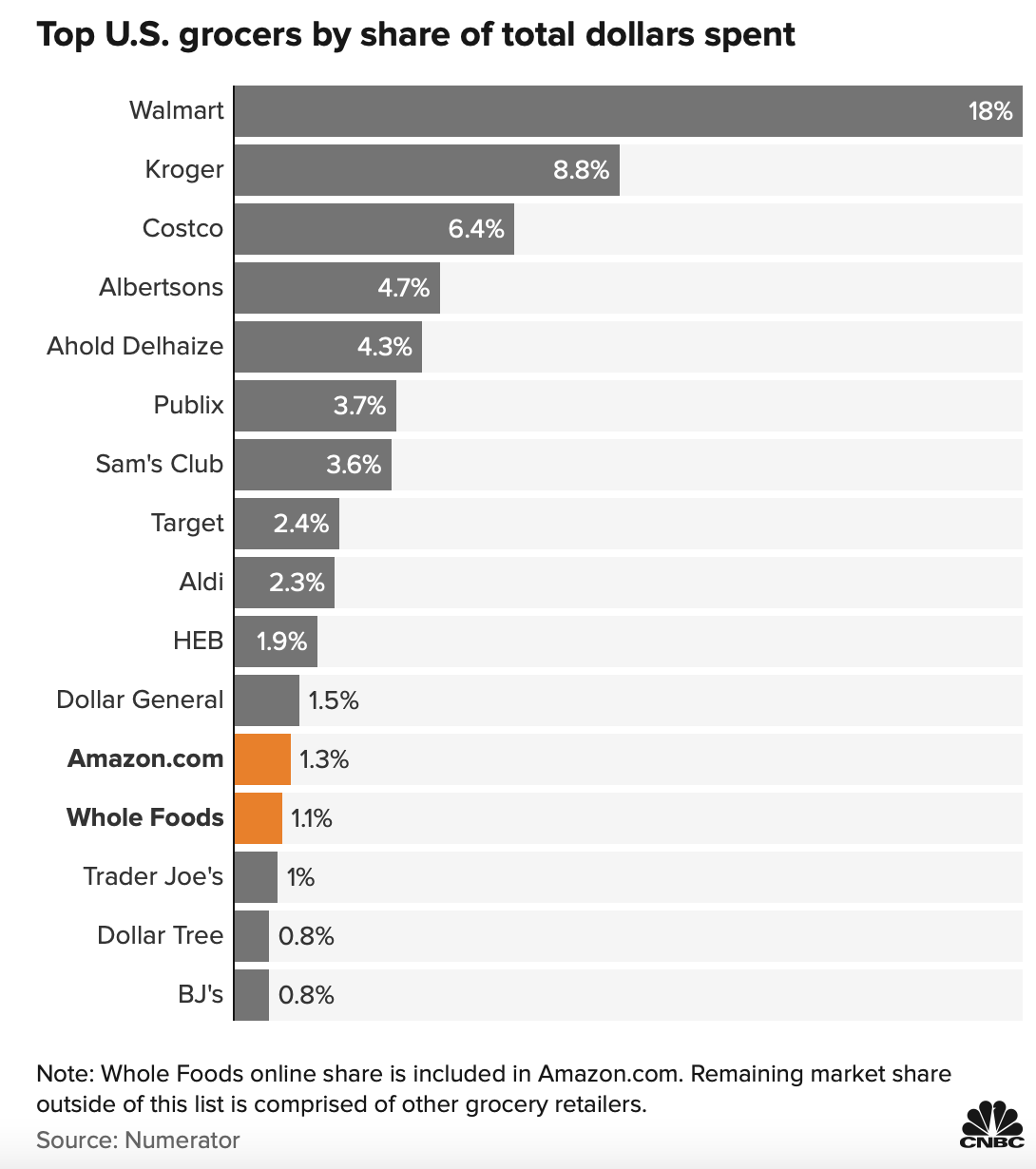 ---
What are the world's most popular brand tattoos: Not my thing, but interesting.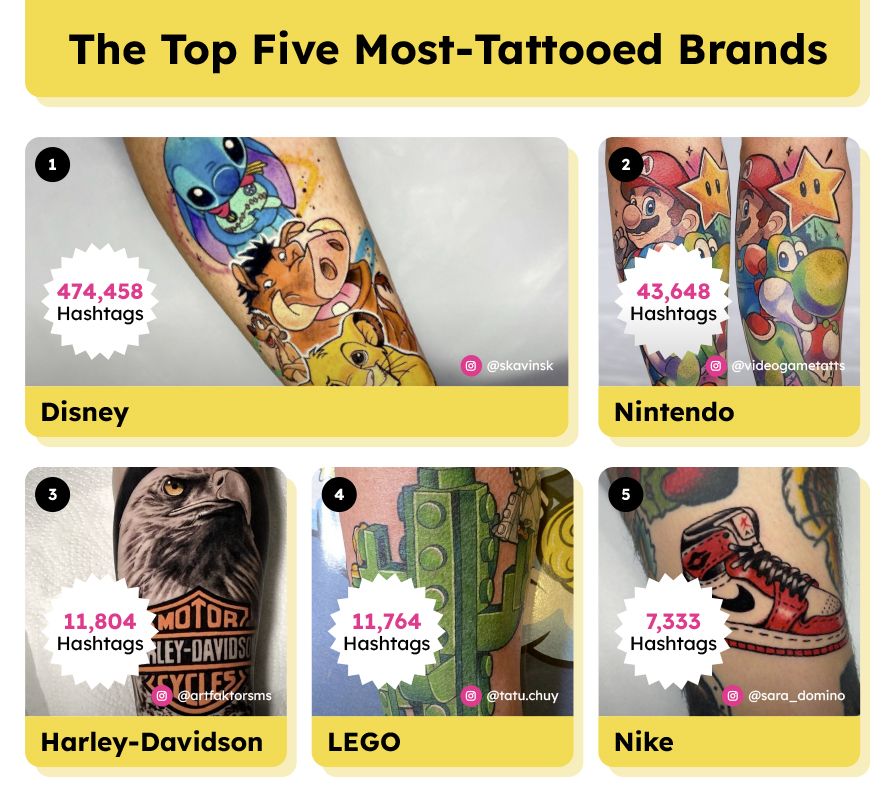 ---
Bryan Caplan's How to Win Friends and Influence People? Book Club Round-Up is awesome.
Econ Dev Show Newsletter
Join the newsletter to receive the latest updates in your inbox.