Table of Contents
🐓Chicken prices are ⬆️ 97%: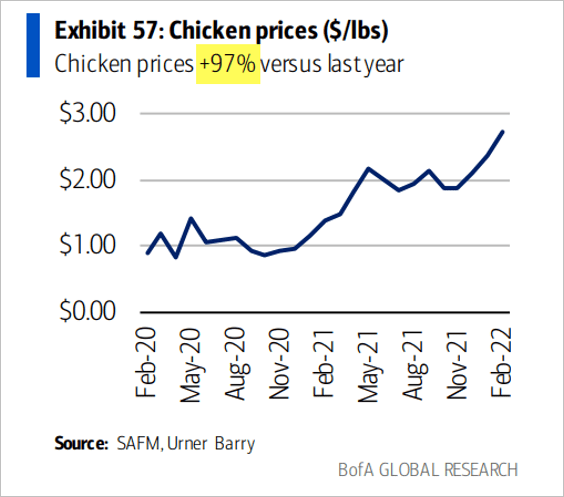 ---
America's best employers for diversity in 2022: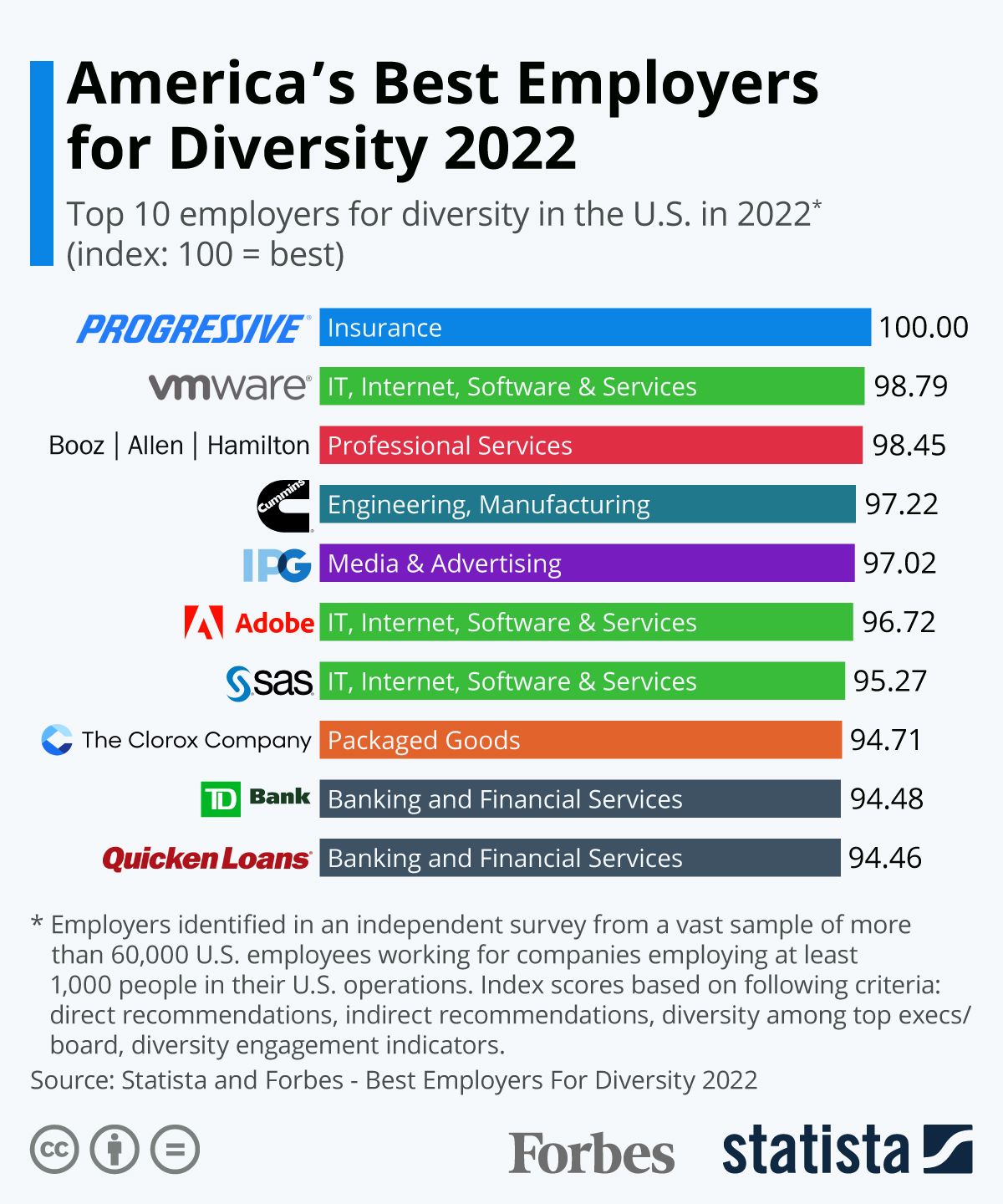 ---
Elon's Twitter deal is the one of the largest buyouts in history:
---
Early risers vs. night owls by generation:
---
Consumer confidence is holding steady: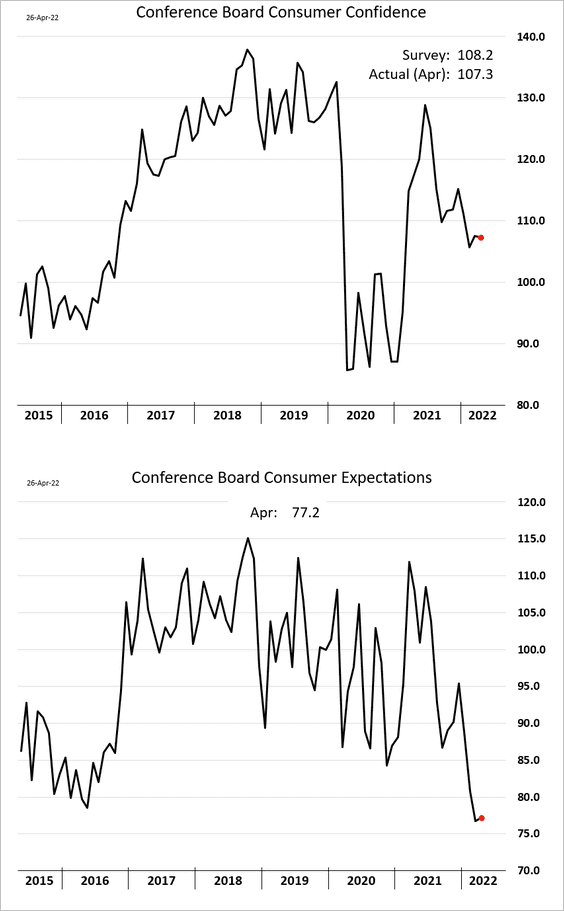 ---
The labor differential is still near the highs, as households remain confident in the jobs market: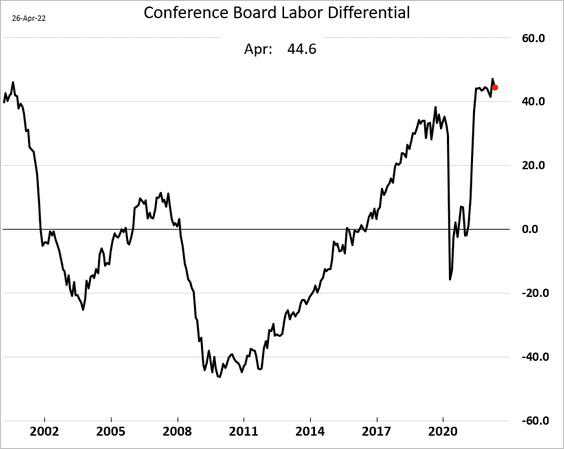 ---
The Q1 GDP growth consensus is 1.1%: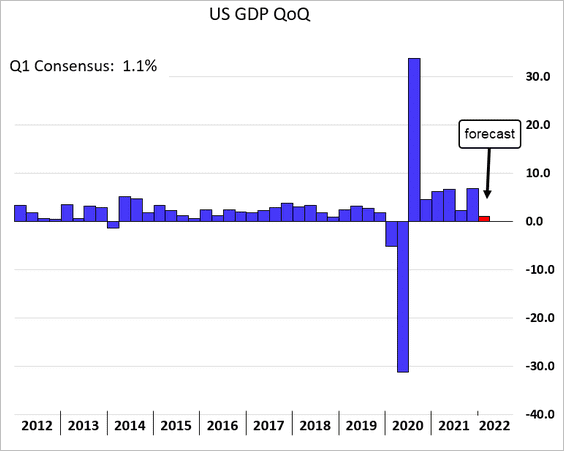 ---
Durable goods orders remained strong last month, pointing to vibrant business investment: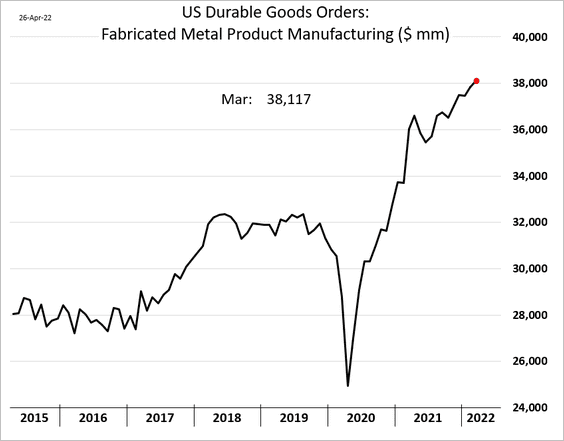 ---
US pandemic-driven demand for appliances is declining:
Whirlpool , the dishwasher and refrigerator maker. has cut its sales forecast and is reportedly looking into a review of an international division. Sales for the company fell 8.2% in the first quarter, compared to the same time a year prior.
---
Supply bottlenecks seem to have peaked: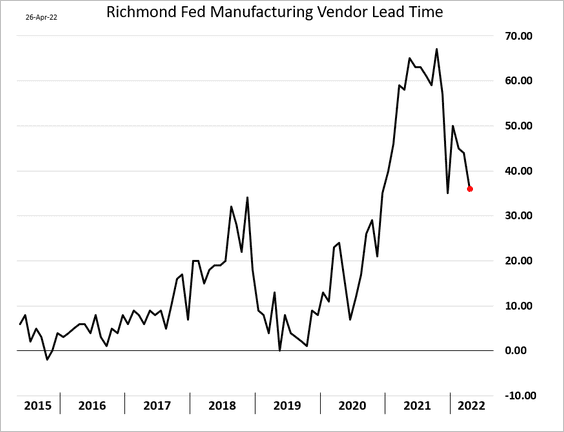 ---
💰🏡 Housing affordability is taking a hit: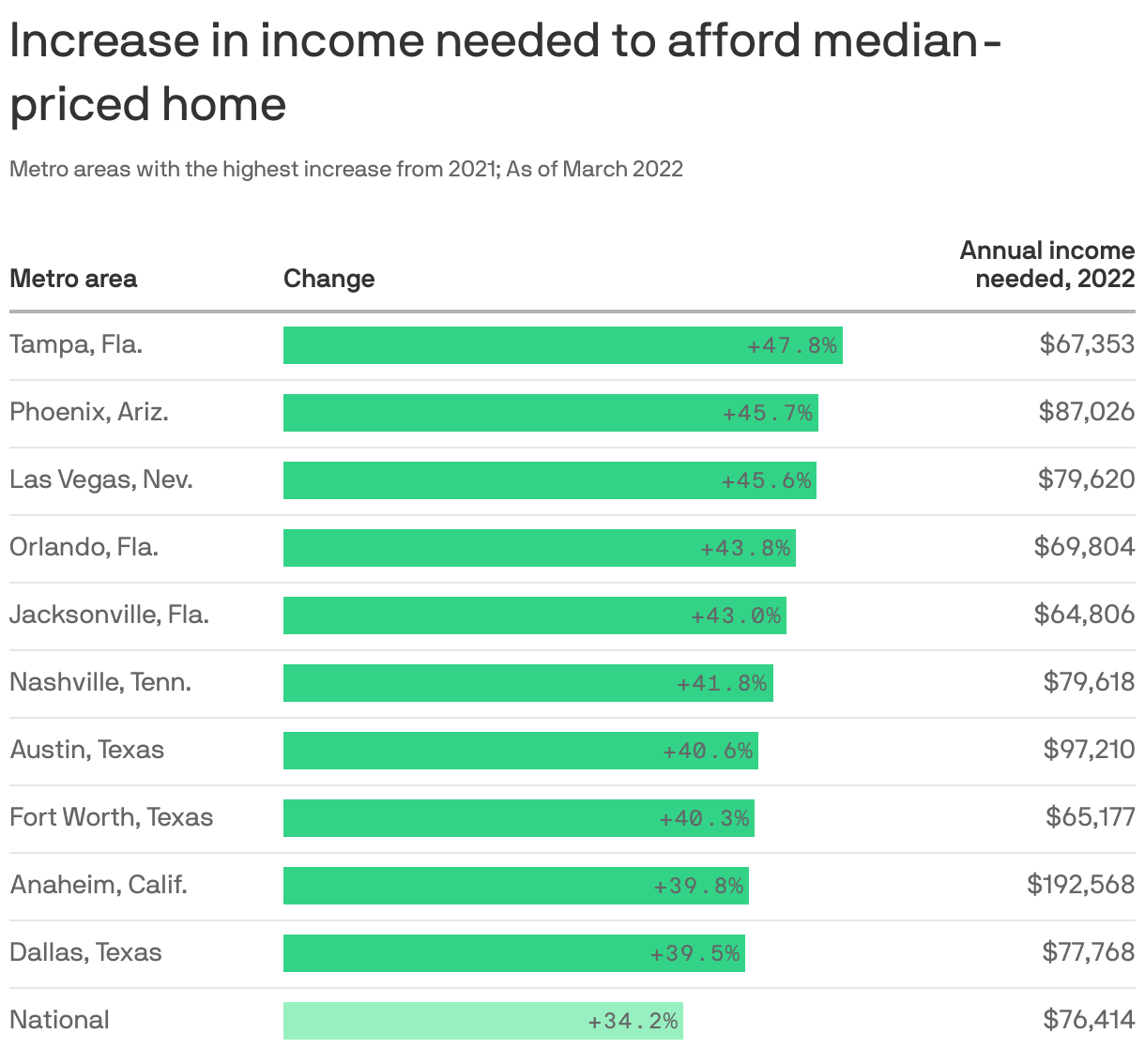 ---
But this is good news: The share of adults making less than $50,000 per year who are worried about losing income over the next month hit its lowest point (12.4%) since May 2020: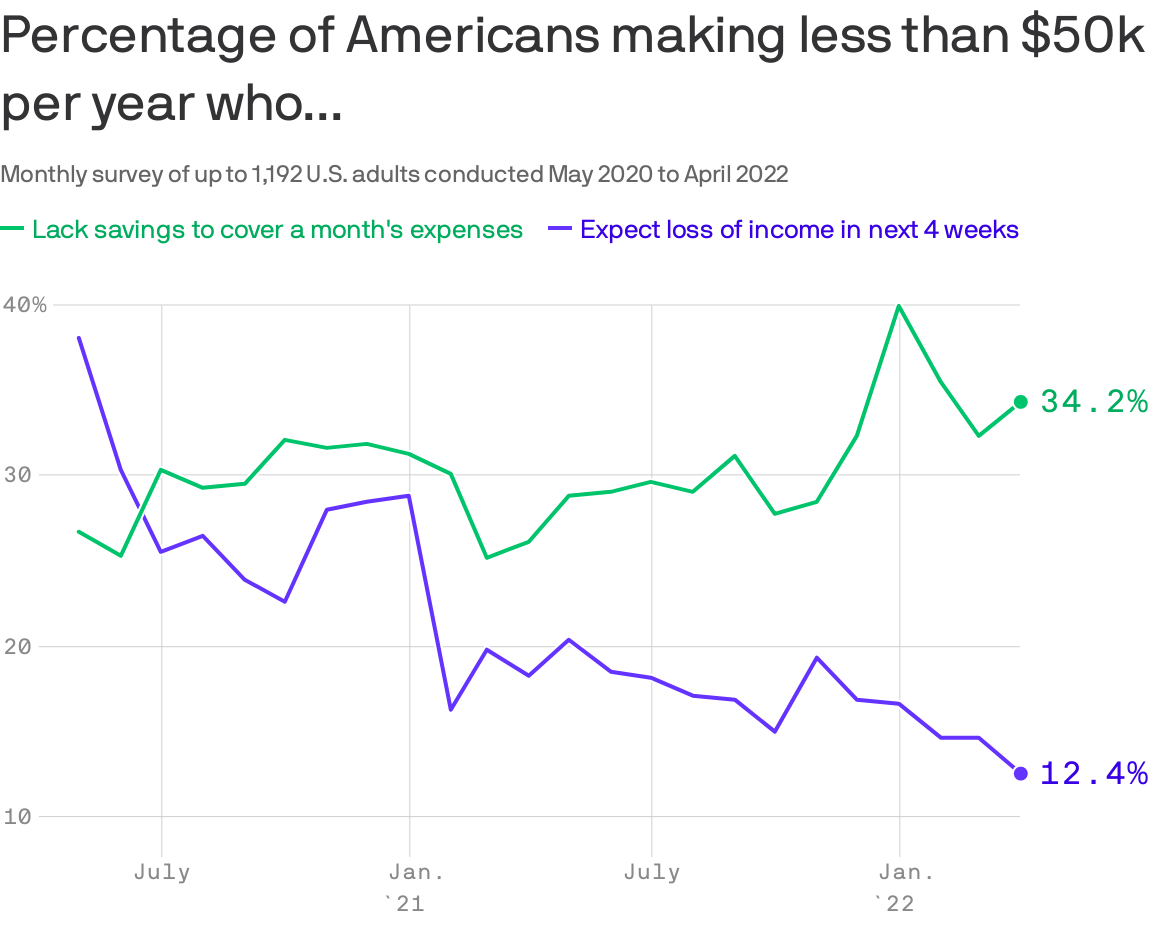 ---
China's port problems: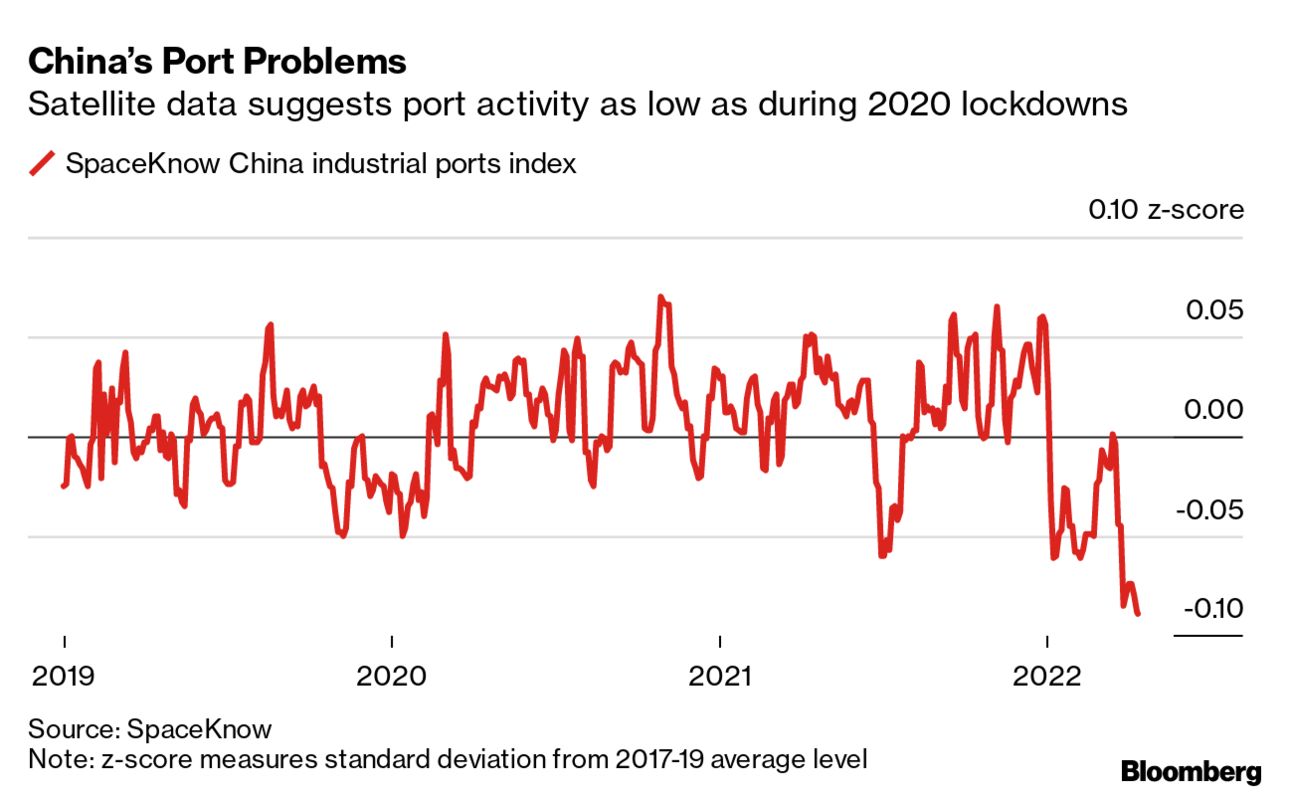 ---
😷 58% of Americans caught COVID:
Blood tests show a majority of Americans (roughly 190 million people) — including 3 in 4 children — have been infected with COVID, according to CDC data released yesterday.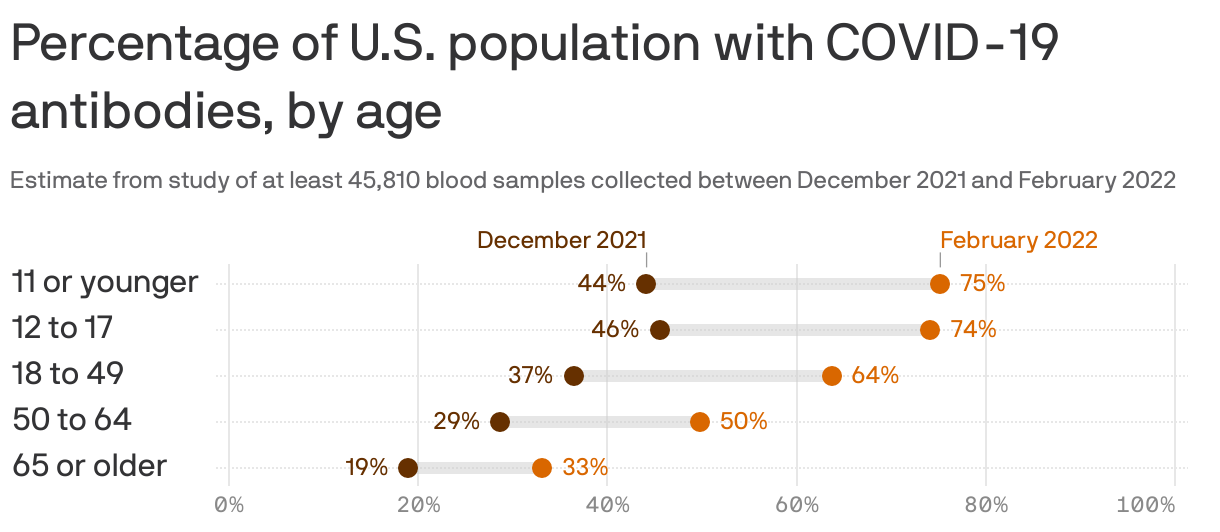 ---
Speed dating is back: Several new companies are catering to app-fatigued singles — in some cases, at a steep price.
---
Why US oil companies aren't riding to Europe's rescue: American energy production has only inched up because executives fear that oil and gas prices won't stay high.
---
Investing in business equipment: Orders for durable goods from US factories -- items meant to last at least three years -- increased 0.8% in March after a revised 1.7% decline in February.
---
Know your variants: A coronavirus 'cheat sheet'.
---
Energy prices are up, and so are green jobs: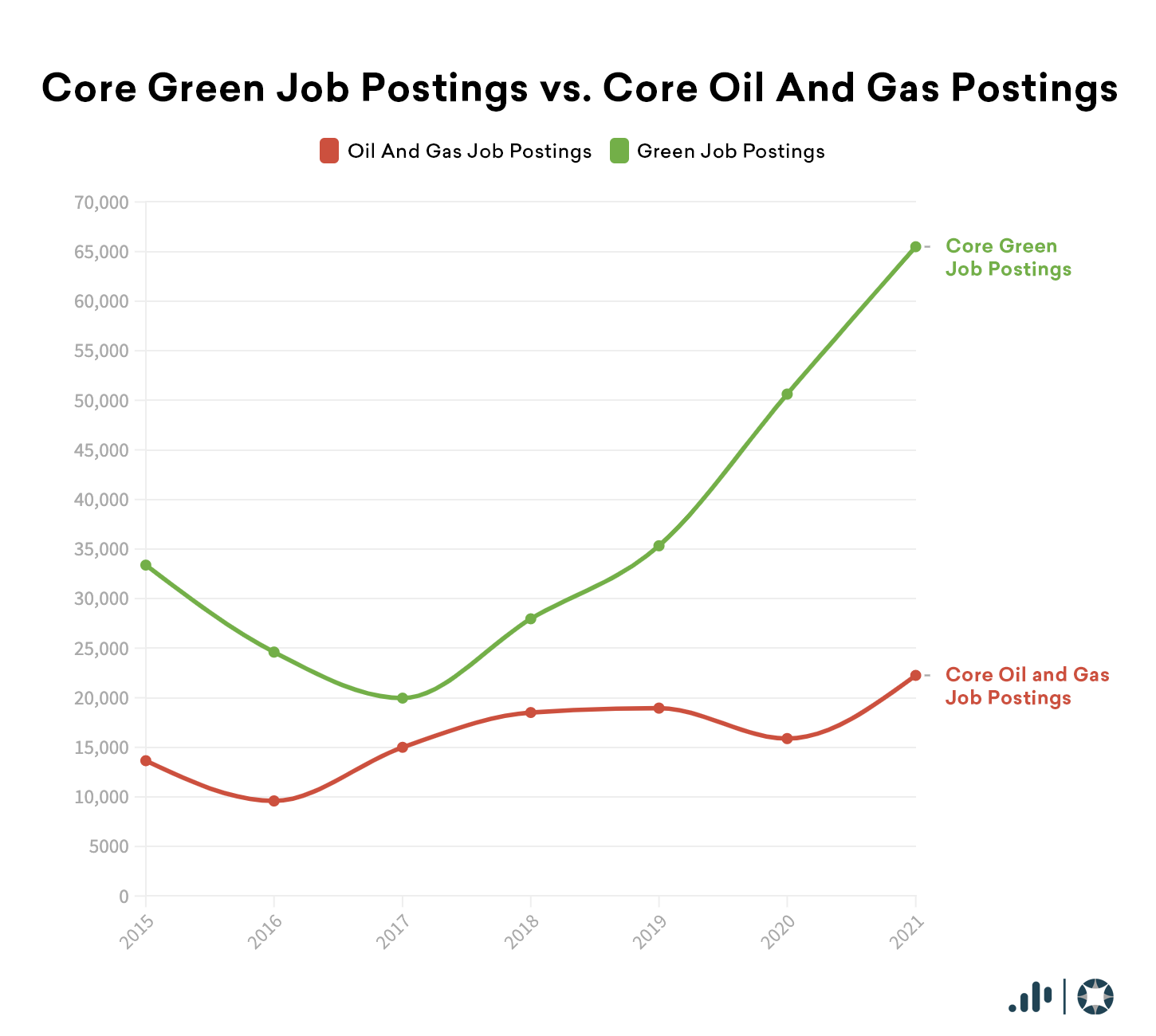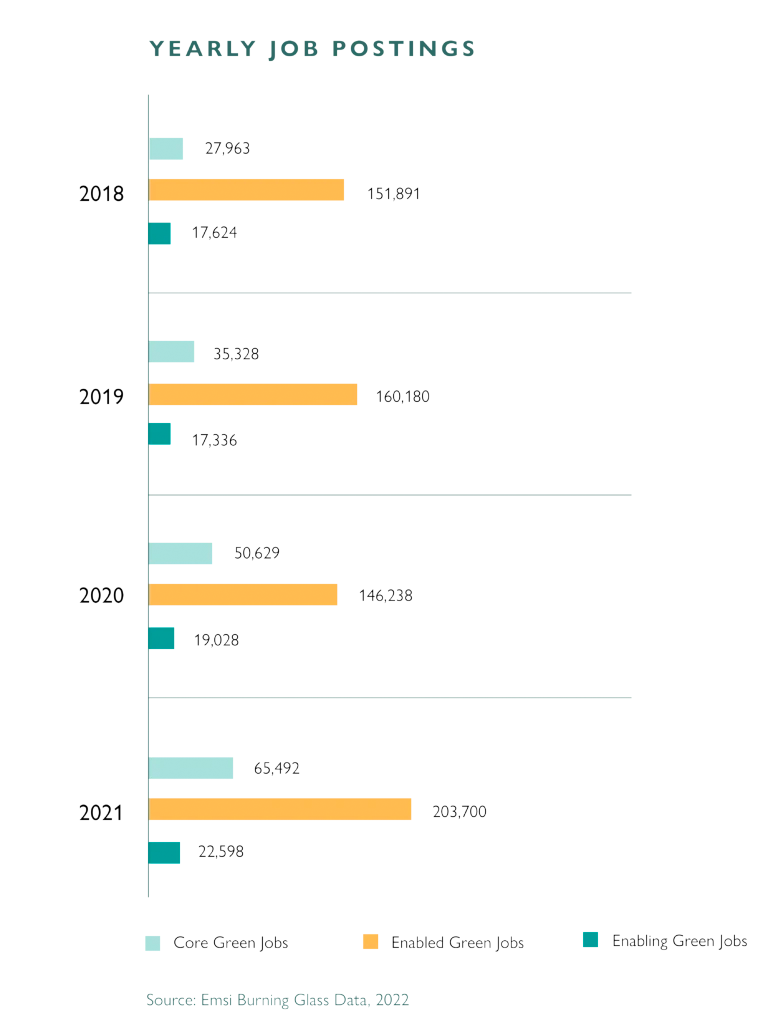 ---
In its latest Commodity Markets Outlook report, the World Bank predicts that energy prices will soar 50.5% this year from last, after nearly doubling in 2021. Food prices are projected to rise 22.9% this year after rising 31% last year.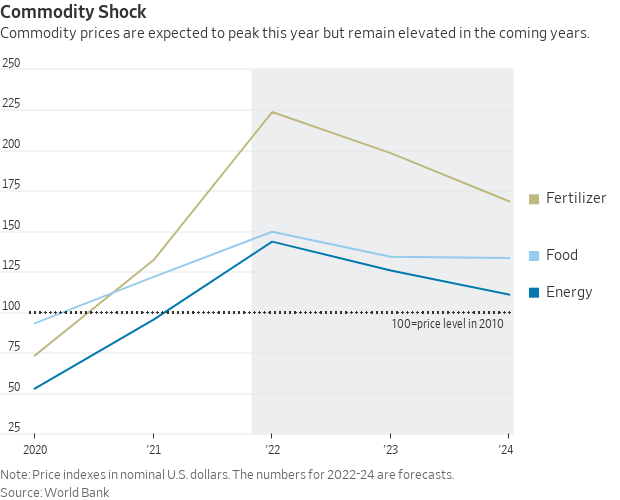 ---
The share of homes for sale that have not yet been started or are under construction is historically elevated, suggesting that homebuilders are taking longer both to start and finish projects amid supply shortages, rising material prices and competition for workers.
---
Changing summer plans: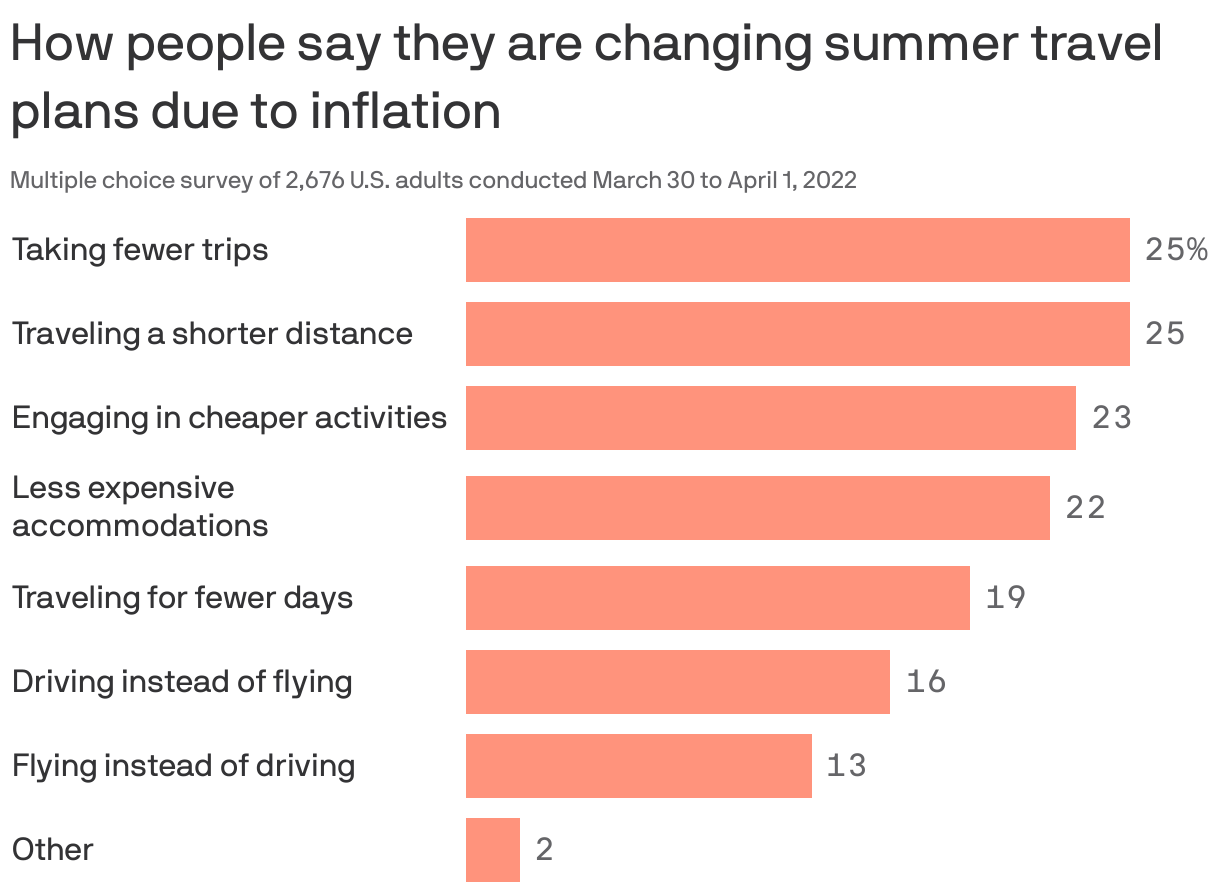 ---
The leading edge for successful B2B sales (and economic development) growth is digital. Here's why: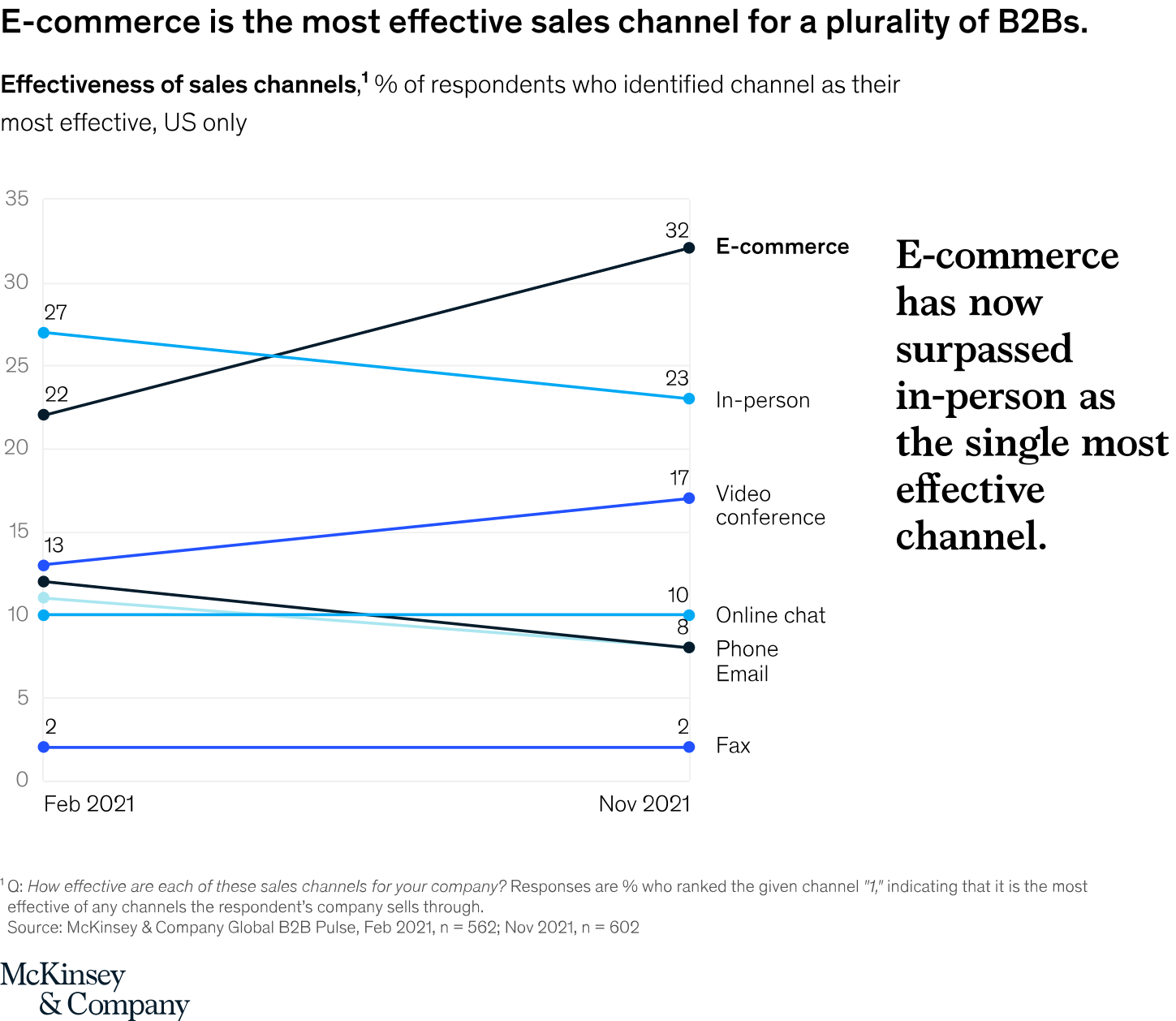 ---
This is not a buyer's market: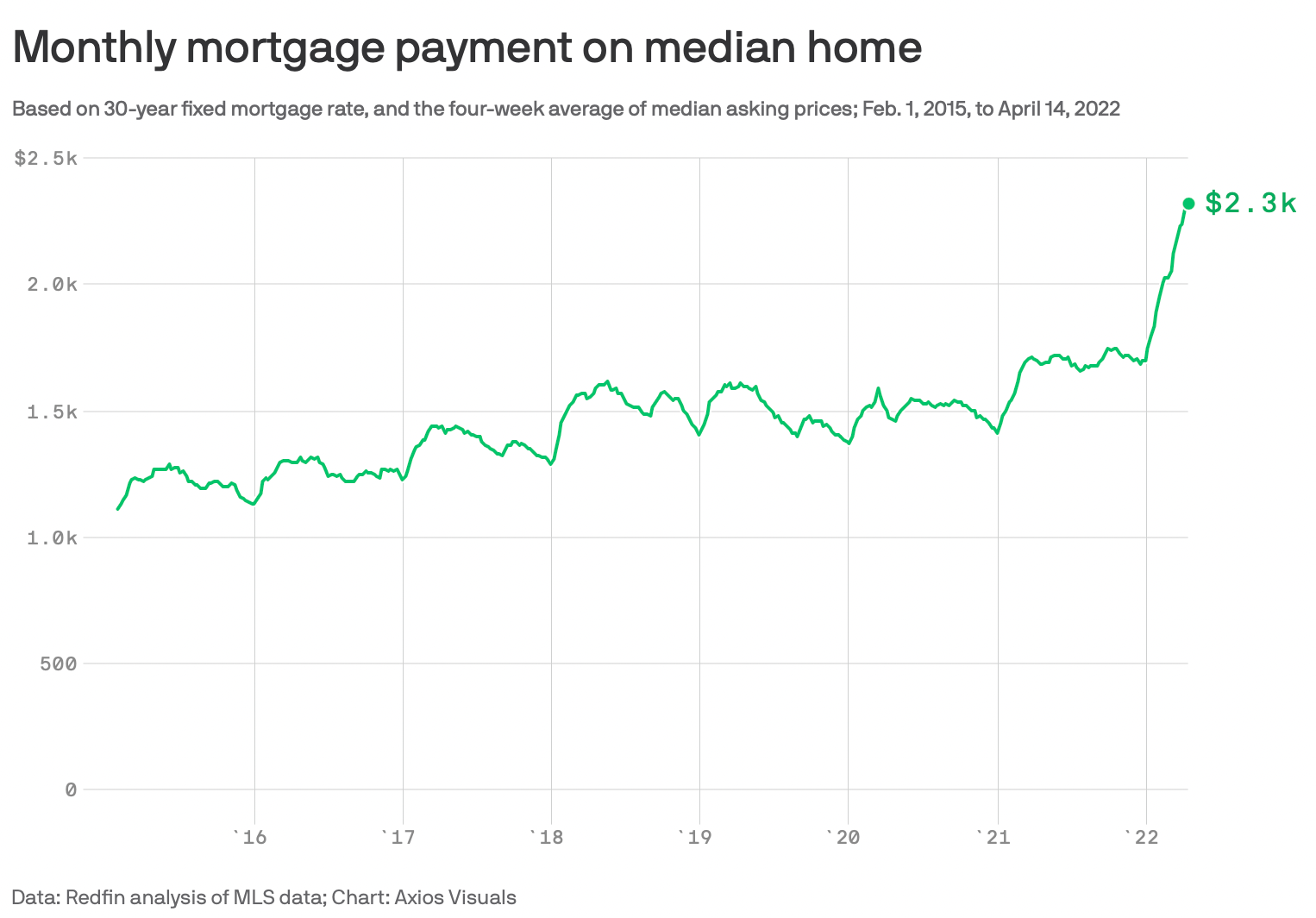 ---
LinkedIn is booming: LinkedIn continues to see 'record levels' of engagement, revenue up 34%. If you gave up on LinkedIn a decade ago, it's time to log back in. -Dane
---
Collapsing freight demand: Trucking demand is "near freight recession levels," according to Bank of America. Shippers' outlook on rates, capacity and inventory levels are matching attitudes not seen since May and June 2020, when pandemic lockdowns sent freight volumes into a historic decline.
---
How Scotland is leading the way in seaweed farming: A new academy dedicated to seaweed industry hopes to help the industry thrive in coastal communities around Britain.
---
Sweet and squishy as ever, the gummy universe keeps expanding: On its 100th anniversary, the colorful candy has evolved from dancing bears to a booming industry — and for some, a bountiful obsession.
Econ Dev Show Newsletter
Join the newsletter to receive the latest updates in your inbox.