1️⃣2️⃣ Economic Development and Developers in the News
Econ dev news from 29 states and Canada. May 23, 2021 edition.
Table of Contents
Welcome to this week's edition of Economic Development and Developers in the News.  Please forward this to your friends and colleagues in economic development (especially, but not necessarily, those mentioned!)
Podcast
If you missed episode #2 of our podcast, the Econ Dev Show, this week Dane spoke with Rebecca Naragon about her experience with inter-tribal economic development. (Don't miss another, subscribe here.)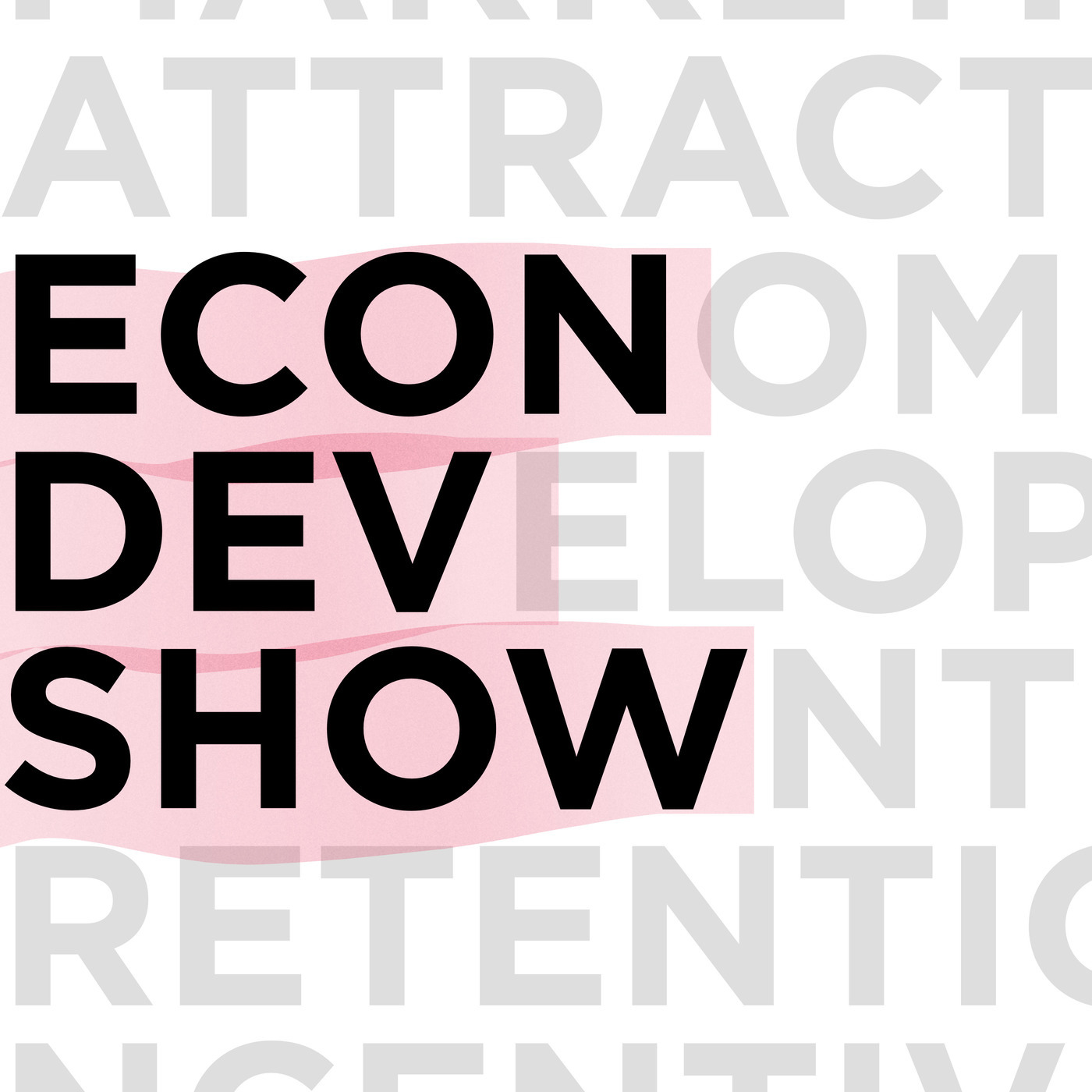 ---
Assorted Links
We only published three sets of our daily Assorted Links this week, but all three were chock full of that fruity goodness that econ devs love, and the vitamins and minerals that moms (and board chairmen) know build strong mental muscles:
In Wednesday's edition we looked at Minerals, inflation, supply chains, the creator economy, COVID denialism, defining economic growth, rising wages, broadband, and more.
On Thursday, it was Thousands of empty call centers, and "if getting back to normal means no more pictures of dogs watching Zoom meetings, then I don't want to go back."
And finally, for Friday, it was all Parking lots, pallets, hand sanitizer, and more.
---
Alabama
On May 13, the board of directors of the Marshall County Economic Development Council and the Marshall County Manufacturers Association paid tribute to local manufacturing businesses at the 24th Annual Industry Appreciation Dinner.  The MCEDC hosts the Industry Appreciation Dinner annually to show the community's thanks to the companies and individuals that provide jobs and economic development to the people of Marshall County.
The Elmore County Economic Development Authority, in partnership with the Elmore County Commission, has announced the kick-off of the 'Live Here, Buy Here' campaign to raise awareness about the impact of supporting local businesses in Elmore County. (Cary Cox, Executive Director of ECEDA)
Arizona
Sun Corridor Inc., the Tucson region's main economic-development group, on Thursday released "The Pivot Playbook," which focuses on five major areas to help Tucson and Southern Arizona redefine its economy in a post-COVID world. The five focus areas are company recruitment; talent recruitment and retention; workforce development and training; shovel-ready real estate offerings; and tourism recovery.
Arkansas
The Rogers-Lowell Chamber of Commerce will host a roundtable discussion on May 25 at the Supply Chain Hall of Fame inside the Northgate office building on West J.B. Hunt Drive in Rogers.  The program and will focus on economic development. (Steve Cox, the chamber's senior vice president for economic development)
California
Governor Gavin Newsom signed legislation that extends expedited California Environmental Quality Act review for key developments and expands the streamlining process to include small-scale housing projects – boosting the state's economic recovery with the creation of more housing and good jobs.  Governor Newsom signed at the proposed site of Google's Downtown West project, a mixed-use development in San Jose.
The Coachella Valley Economic Partnership celebrated Economic Development Week, in part, with the creation of its inaugural Economic Development Week Awards to local companies and organizations for their significant contributions to economic development in the Greater Palm Springs region. "We are proud to bring recognition to individuals and organizations like our winners," says Laura James, Vice President of Innovation at CVEP.
Colorado
A Colorado company with an innovative container system technology to help eliminate the spread of varroa mites and create optimal conditions in the winter for honeybees was among 36 Colorado start-ups approved for funding as part of the Colorado Office of Economic Development and International Trade's Advanced Industries Accelerator Grant Program. A total of $8,567,756 was approved this grant cycle for Proof of Concept and Early-Stage Capital and Retention Grants to support Colorado's advanced industries.
John Bristol, director of economic development at the Steamboat Springs Chamber, earned the designation of certified economic developer, an international recognition that denotes expertise in economic development, professional attainment and a commitment to personal and professional growth.
On Friday, May 14, the Morgan County Economic Development Corporation held an open house to welcome the community to its new office space at 201 Ensign St. in Fort Morgan. (Kristin Clifford-Basil)
Connecticut
A comprehensive update on economic development in West Hartford will be held as a virtual event on Thursday, May 27, 2021. Kristen Gorski, economic development coordinator for the Town of West Hartford, will give a comprehensive update on economic development in town. New, renewing, and future development projects in town will be reviewed, with questions taken at the conclusion of the presentation.
Delaware
For Economic Development Week, the Delaware Prosperity Partnership profiled six local leaders in econ dev: Jeff Flynn (LinkedIn), Director of Economic Development, Wilmington; Bill Pfaff (LinkedIn), Director, Sussex County Economic Development; Patty Cannon (LinkedIn), Director of Intergovernmental Relations & Special Projects, Delaware Division of Small Business; Linda Parkowski (LinkedIn), Executive Director, Choose Central Delaware; Jamie Burk, Assistant Town Manager, Millsboro; and Charuni Patibanda (LinkedIn), Economic Development Director, New Castle County.
New Hanover County and the city of Wilmington are looking at funding economic development for the next fiscal year. The county is carving out $208,600 for Wilmington Business Development, an economic development organization serving Wilmington and New Hanover and Pender counties.  Wilmington Downtown will receive $75,000, up from $42,250 this year.  The city, in a three-year financial commitment plan for economic development and civil partner agencies, has earmarked $102,000 for WBD and $100,000 for WDI.
One of Gov. John Carney's newest business-focused initiatives will advance in the General Assembly this year after a bill was filed to create the Site Readiness Fund to support investment in economic development prospects.  The Site Readiness Fund would provide grants, loans or other economic assistance to businesses or public entities that invest in constructing, renovating, or improving infrastructure for sites that would attract job-creating projects.
Riverfront Development Corporation of Delaware has unveiled comprehensive plans for Riverfront East, an 86.3-acre development. (Megan McGlinchey, RDC's executive director.)
I just learned of a new Delaware economic development-focused newsletter: First State Economic Development News + Notes.  It is published by Troy Mix (@TDMix), the Associate Director of the University of Delaware's Institute for Public Administration, and host of the First State Insights podcast.
Florida
The Economic Development Commission of Florida's Space Coast welcomes Booz Allen Hamilton to Brevard County. (EDC President and CEO Lynda L. Weatherman)
The PGA Tour left the St. Johns County Commission meeting on Tuesday with an agreement of more than $16 million that will be paid from county coffers, including taxpayer dollars.  It's the largest incentive agreement the county has approved to date. The County Commission voted 4-1 to approve the economic development incentive agreement as a way to encourage the PGA Tour's plans to build a broadcast and digital media center as part of its global headquarters in Ponte Vedra Beach.
Georgia
Brian McGowan has been named President of Atlanta's [Centennial Yards district]. The Centennial Yards district is the largest sports and entertainment real estate project in the United States. McGowan's history of success in Atlanta was a major factor in his appointment. He served as the former President and CEO of [Invest Atlanta], former Executive Vice President of the Metro Atlanta Chamber of Commerce, and President and CEO of the Atlanta Beltline.  Most recently, McGowan served as CEO of Greater Seattle Partners, a public-private partnership created to advance economic growth and competitiveness in one of the country's top tech markets.
Illinois
Aurora launched a new economic development website: The website features interactive maps and storyboards of current projects, future projects, and more than 25 projects completed since 2018. Each project includes renderings, status in the planning process, address, acreage, and land-use category. Available properties, including city-owned buildings, are also highlighted. (David Dibo)
Iowa
Hawarden's first community and economic development director Larry Cope announced his resignation.  He's leaving to move closer to family and to join the private sector.
Jennifer Brown has been hired as the city of Waukee's economic development coordinator. Brown most recently worked for the Fox Cities Chamber of Commerce in Appleton, Wis., where she oversaw the group's business retention and expansion program. Before that, she led the Kewaunee County Economic Development Corp.
The Quad Cities Chamber announced they have received a $202,000 U.S. Economic Development Administration grant. This will be to aid in the implementation of a regional COVID-19 recovery strategy.  Officials announced the grant is part of $1.5 billion in funding the EDA received from the CARES Act to provide economic development assistance programs across the nation. (Kristin Glass)
Kansas
Bourbon County Economic Development Council has been reorganizing to help face decreasing populations in the county. (Robert Harrington, BEDCO Economic Development Director)
Louisiana
The Port of New Orleans has signed a MOU with Tangipahoa Parish Louisiana Economic Development Foundation to boost business.  They also plan to team with area workforce development and employment training programs that focus on manufacturing, distribution and logistics jobs.
Michigan
Officials in Clinton Township continue to look into different ways to incentivize business opportunities across a mostly-developed community, including businesses that have called the township home for years. Township Economic Development Director Brandon Jonas expounded on the Commercial Rehabilitation Act during the Board of Trustees' April 26 meeting, saying that Act 10 of 2005 provides certain tax exemptions for commercial districts.
The City of Coldwater will be one of ten communities in Michigan that will host a community development fellow for the 2021-2022 program year through the Community Economic Development Association of Michigan. The Fellowship is made possible with funding and partnership with the Michigan Economic Development Corporation. (Coldwater Economic Development Assistant Audrey Tappenden)
The Michigan Economic Development Corporation Executive Committee today named Quentin L. Messer, Jr. as MEDC CEO. Messer comes to the MEDC from the New Orleans Business Alliance where he has served as President and CEO since 2015.
Minnesota
Downtown retail growth seen as goal in economic recovery: The Destination Medical Center Economic Development Agency  is encouraging pop-up activity in local storefronts while also working with local stakeholders to create a marketing plan to attract retailers. (DMC EDA Executive Director Patrick Seeb)
Hubbard County needs more labor and housing: "From an economic development standpoint, housing really is the 500-pound gorilla," Mary Thompson, executive director of The Heartland Lakes Development Commission, told county commissioners Tuesday, May 11.
Missouri
St. Louis County Council members on Tuesday urged the region's economic development agency to make sure a planned cleanup next week of land it oversees in Wellston doesn't go to waste. The county's Land Clearance for Redevelopment Authority, which the St. Louis Economic Development Partnership oversees, owns more than 30 lots in the Lulu Heights area of Wellston, just west of Normandy High School. LCRA acquired those properties — now a magnet for illegal dumping — as part of a failed effort to attract development there. (CEO Rodney Crim)
Montana
Big Sky Economic Development will receive a $12,000 U.S. Bank Foundation Community Possible grant to be directed toward financial education for small businesses and workforce development initiatives.
Three years after the first tenants began moving into the Glacier Rail Park, the industrial park with rail service is now completely full after Northern Plastics became the final purchaser with plans to start development of its new facility in the near future.  Northern Plastics originally purchased 4 acres from Flathead County Economic Development Authority and Montana West Economic Development, who owned the property, and is about to close on an additional 6 acres, giving the company 10 acres of rail-served property with access to transload services. "Their business, according to (the owner), is just booming," MWED President and CEO Jerry Meerkatz said. "They are really just going gangbusters."
New York
City of Poughkeepsie Economic Development Director Paul Calogerakis is stepping down from his post and returning to the private sector.
Saratoga Economic Development Corporation held its annual summit this week, with an eye toward economic growth within the county.  The event, hosted virtually this year, was meant to inform, engage and connect the community with current processes, policies, forecasts, and timelines for industrial and operational development investments. (SEDC president Dennis Brobston)
North Carolina
A global manufacturer of windows and doors is requesting economic development incentives from the Iredell County Board of Commissioners after announcing plans for a $7.8 million project in Statesville. (Jenn Bosser, Iredell Economic Development Corporation president and CEO)
Greensboro has hired Marshall Yandle as economic development manager.  Yandle was formerly vice president of the High Point Economic Development Corp. for the past five and a half years.
Haywood County Commissioners held a public hearing to consider locating an industrial manufacturer in the western part of the county.
Mike Fox has been named to replace Stan Kelly as president and CEO of Piedmont Triad Partnership.
The Iredell County Economic Development Corp. has launched a program to help motorsports industry diversify.  The program, called ReVamp, will provide matching funds of up to $10,000 to motorsports teams and manufacturers to allow them to diversify and serve other markets. (Jenn Bosser)
The Siler City board of commissioners voted to adopt a 5-year economic development strategy at its regular meeting Monday, enacting a proposal which has been more than a year in the making.
The town of Wallace in Duplin County is looking forward to a major opportunity for economic growth.  Wallace has historically run on farming and food manufacturing, but now things are changing with the expansion of a temperature-sensitive logistics and storing company. (Carrie Shields, Economic Development Director for Duplin County)
Tiffany Henry will be Jackson County's next director of economic development following a unanimous vote from county commissioners May 18.
Ohio
An amended Medina County comprehensive economic development strategy was approved by county commissioners Tuesday. (Medina County Economic Development Corp.'s Kathy Breitenbucher)
Councilman Ted Herncane is switching gears in his full-time profession and taking his economic expertise to a city a few miles up the road.  Herncane, an at-large Massillon councilman, has accepted a position to be the first economic development director for the Barberton Community Foundation.
Richland County commissioners on Tuesday awarded an economic development contract to the Richland Community Development Group. (Jodie Perry, president and CEO of the Richland Area Chamber & Economic Development)
The Delaware County Board of Commissioners announced Wednesday that Economic Development Director Bob Lamb, who has headed the department since 2015, is resigning to join the private sector.
Oregon
Clatsop Economic Development Resources presented its 2021 business awards virtually Thursday evening to a Zoom audience. (Kevin Leahy)
Pennsylvania
Pittsburgh-based national economic development consultancy firm Fourth Economy is partnering with Steer, a global management consultancy. (Rich Overmoyer)
South Carolina
Greenville County Councilmembers Butch Kirven and Liz Seman say they are being kept off a pair of economic-development boards for supporting a recent rezoning request for a large housing development.
Three new economic development projects totaling $62.7 million in investment and 332 new jobs were announced on Monday by Spartanburg County Council.
Wednesday marked the one-year anniversary of Greenwood County Council's vote to leave Greenwood Partnership Alliance, the economic development organization that served for many years in Greenwood County. It was the vote to remove the county's membership and investment of $300,000 in GPA that sparked a chain reaction leading to its ultimate demise and the founding of Greenwood Together. (Heather Jones, former CEO of the Greenwood Partnership Alliance; Barbara Ann Heegan, president and CEO of the Otsego County Chamber of Commerce; James Bateman, Greenwood County economic development director; Uptown Development Corp. Manager Lara Hudson; Kelly McWhorter, executive director of Discover Greenwood; Dawn Hiller, former marketing director for GPA)
Tennessee
A proposed regional economic development hub raises more questions than answers for mayors in Northeast Tennessee.  Later: Area county and municipal mayors voted Wednesday for the First Tennessee Development District to "establish a working relationship" with a new public/private regional economic development hub." (Chris Craig)
Texas
After nearly a year's vacancy, the City of Forney and Forney Economic Development Corporation have filled the role of economic development director.  Lynn Spencer will join the Forney EDC on June 14, 2021, and as leaving her position as the economic development project and program manager for the Falcon Field Airport in Mesa, Arizona.
The Amarillo Economic Development Co. is set to host their third-annual "Intern Experience: Uncover Amarillo," which aims to show college-age interns what Amarillo has to offer through community events, according to a news release from Amarillo EDC. (Sabrina Meck Perez, Amarillo EDC Director of Workforce Attraction & Retention)
The Hutto City Council voted to appoint Mayor Mike Snyder to the economic development corporation during its meeting May 20.  Mayor Snyder is glad to be appointed because though he normally attends the meeting, he'd been forced to spend 90% of the time in the lobby outside, because the majority of each meeting is spent in executive session.
The Woodlands Area Economic Development Partnership recently held its 23rd annual Elected Officials Reception at The Westin at The Woodlands on May 13, 2021. For over two decades, the EDP has hosted a reception honoring elected officials at the local, county, state, and federal levels. Nearly 100 partners and guests attended to show their appreciation to those who serve our community and region in the various roles. (Gil Staley, Chief Executive Officer)
Vermont
Burlington City Councilor Brian Pine is set to become the next director of the city's influential Community and Economic Development Office.  Pine will have to resign from the City Council if formally approved for the new job, in accordance with the city charter's rules.
Virginia
In a report outlining the city's response to the dire fiscal impact of the coronavirus pandemic, the Alexandria Economic Development Partnership outlined the allocation of grant funding to businesses in the city. But beneath lingering concerns about the years it will likely take to return businesses to a pre-pandemic levels of vitality, the report outlined some of the major new tenants and changes coming to the city in the next year or two. (Stephanie Landrum, CEO of AEDP)
Municipal and business leaders from King George County, Fredericksburg, and Stafford County will meet at 9 a.m. Tuesday for a virtual event to update efforts on regional support for entrepreneurs and smart technology.  Three local economic development directors — John Holden of Stafford, Nick Minor of King George, and Bill Freeling of Fredericksburg will discuss what they believe is "next" for the region.
The Roanoke Valley-Alleghany Regional Commission released a comprehensive economic development strategy for public review.
West Virginia
Board members of the Harrison County Economic Development Corporationheard an update on the Harrison County Industrial Park during a Tuesdays meeting. Amy Haberbosch Wilson, executive director, said there was some concern regarding the contract with Harvest Care.
---
Canada
The Corporation of the Township of Dubreuilville announced a new partnership with N1 Strategy, a division of N1 Solutions Inc., to guide economic development and tourism initiatives in the community. (Dan Hollingsworth, Principal of N1 Strategy)
The Honourable Marc Miller, Minister of Indigenous Services, announced the Ministerial Appointment of Ms. Dawn Madahbee Leach as the new Chair of the National Indigenous Economic Development Board for a five-year term.
The Thunder Bay Community Economic Development Commission is setting their sights on positioning the city as a globally recognized destination for expedition cruise ships.  City councillors heard a presentation last month from Eric Zakrewski, chief executive officer for the economic development commission.
---
Mailing List
Thanks for reading.  Please subscribe to our mailing list for weekly updates.  
Submissions & Corrections
If you have any submissions or corrections, please reach out.
Finally
Please forward this to your friends and colleagues in economic development (especially those mentioned!)
Econ Dev Show Newsletter
Join the newsletter to receive the latest updates in your inbox.