The 28 Things Economic Developers Need To Know This Week
The stories that Dane thinks you need to see from this week. August 25, 2022 edition.
Howdy econ dev friends!
Welcome to the make you a smarter economic developer newsletter!  Thanks for spending a few minutes with us this morning. 👋
If you're wondering what to do with the info in this newsletter, send something to your board members. It will make you look good!
This week we have 28 stories, graphics, and charts that I think you'll find informative, useful, inspiring, and perhaps even humorous.  Some are economic development related directly, some only indirectly. 🤔
As always, if you find something great, please send it to me.
- Dane
---
Today's email is brought to you by Convergence.

We get it. You're pulled in too many directions, last minute RFP's and politics.  Requests for help. Managing a board. And the list goes on.
Convergence can help.  They've built a complete marketing, BRE, communication, reporting, and CRM system optimized for economic developers.
---
1) Where to eat and drink at 13 of the busiest airports in the U.S., from ATL to DFW to LAX.
---
2) Remote Work Is Sticking: About a third of all service work and just under 10% of manufacturing work in the region was being done remotely -- a huge jump from 8% and 3%, respectively, before the pandemic.
---
3) Inflation is up everywhere, but how much depends on where you live: The Northeast isn't feeling the pain as much as the South or Mountain West.
---
4) The air is much cleaner in the US than it used to be: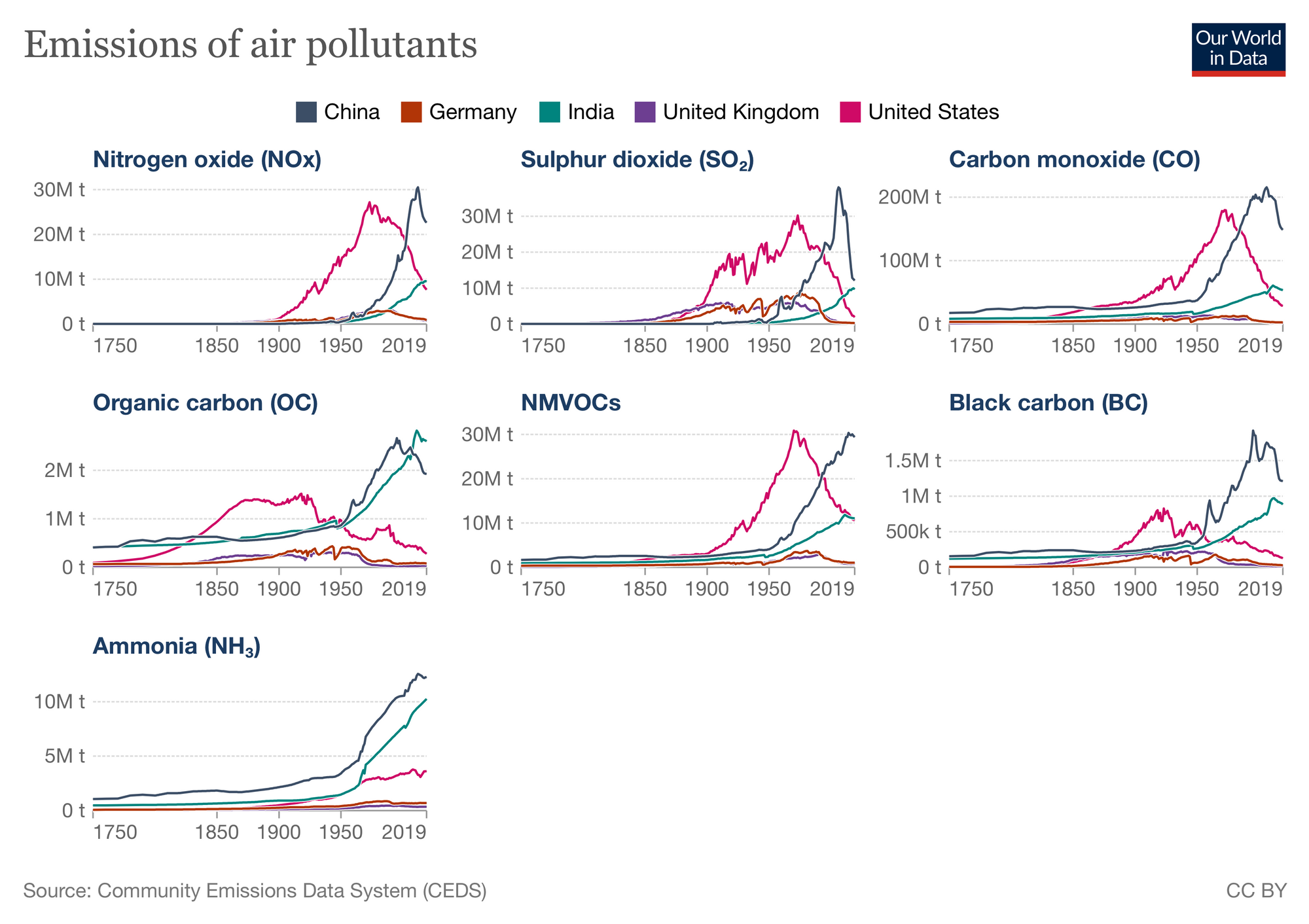 ---
5) Is workforce housing the new economic development?  Yes, according to Bruce Katz and Michael Saadine.
---
6) An all-of-the-above approach for permitting energy infrastructure:
Ensuring energy abundance in the coming decades will require an extensive expansion of energy infrastructure, including at least doubling American electric transmission capacity and creating pipeline systems for hydrogen and CO2. Yet transmission infrastructure projects are stuck in a state and local regulatory rut that will block these ambitious (and necessary) goals. In July, Senate Majority Leader Chuck Schumer (D-N.Y.) and Sen. Joe Manchin (D-W.Va.) announced they would introduce permitting reform legislation — with transmission as a priority. Luckily, model legislation for permitting transmission already exists in the form of the proposed 2021 Streamlining Interstate Transmission of Electricity (SITE) Act.
---
7) The shrinking suburban rent discount: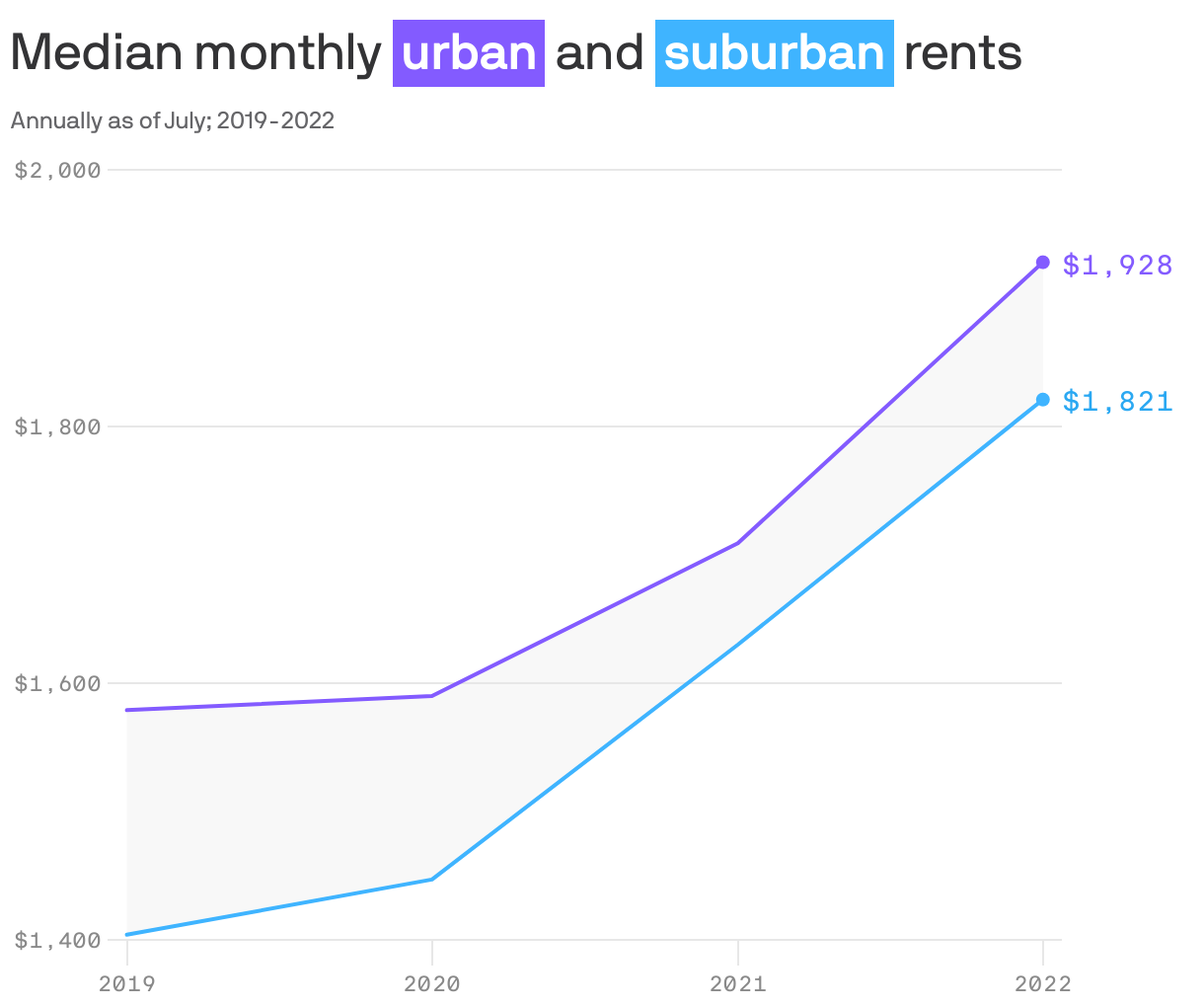 ---
8) Inflation, baby: New estimate projects cost of raising a child at $310K.
---
9) Should workforce development be priority #1? Yes, says Andy Portera.
---
10) The single biggest industrial transformation, ever: The automotive industry is going through a major transformation as it transitions into electric vehicle production, pouring billions into new electric vehicle and battery factories across the South and Midwest, writes Dean Barber:
"We are basically undergoing the single biggest industrial transformation, I would say, not to understate it, in the history of America," Scott Keogh, CEO at Volkswagen of America, told CNBC in June at the automaker's new battery lab in Chattanooga, Tennessee. "It's happening right now in this area."
---
11) US business activity is in recession mode, according to the S&P Global PMI: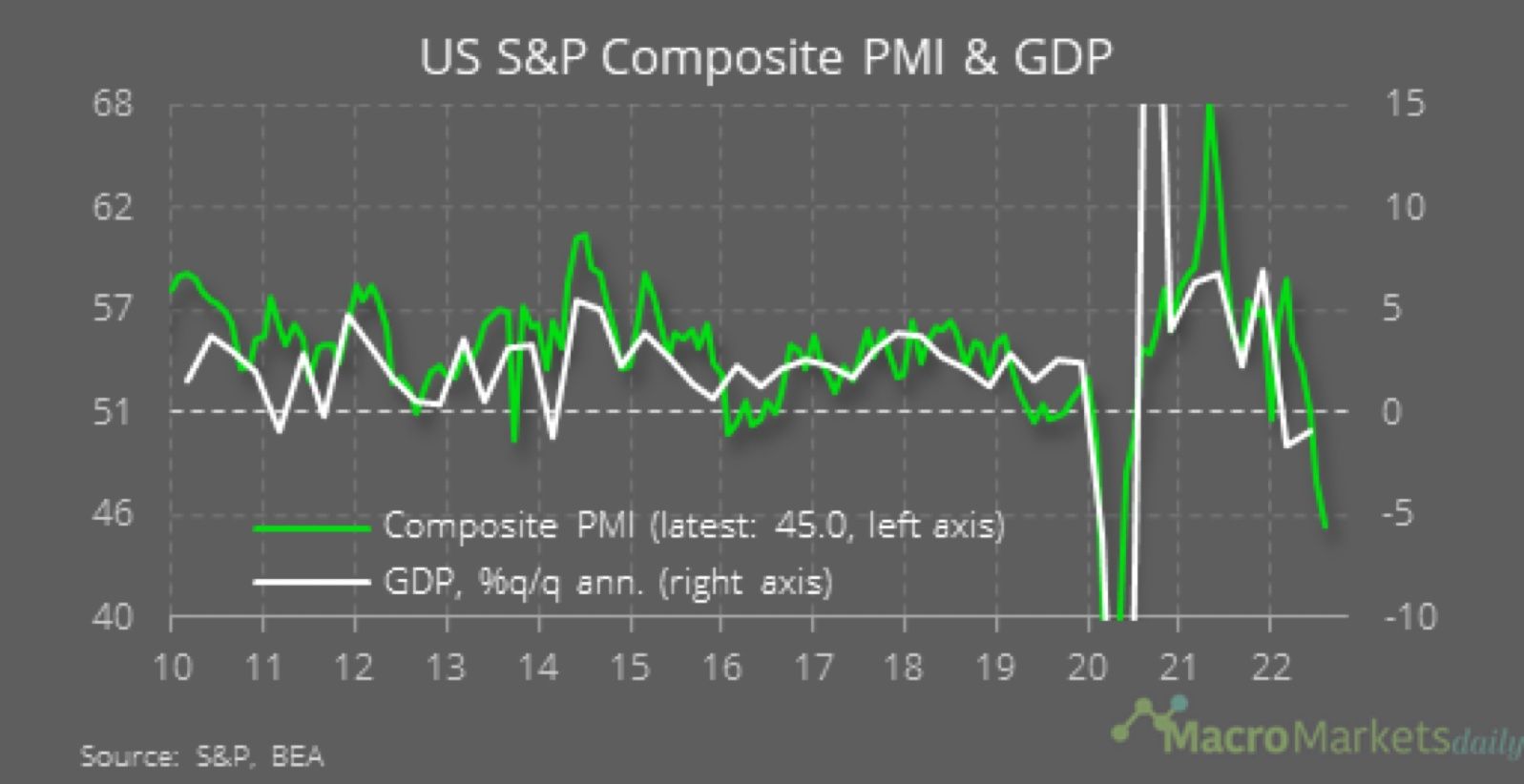 ---
12) The months' supply of new homes absolutely in July. The new home market now has 10.9 months of supply. Price cuts are going to come fast and hard in the new home space.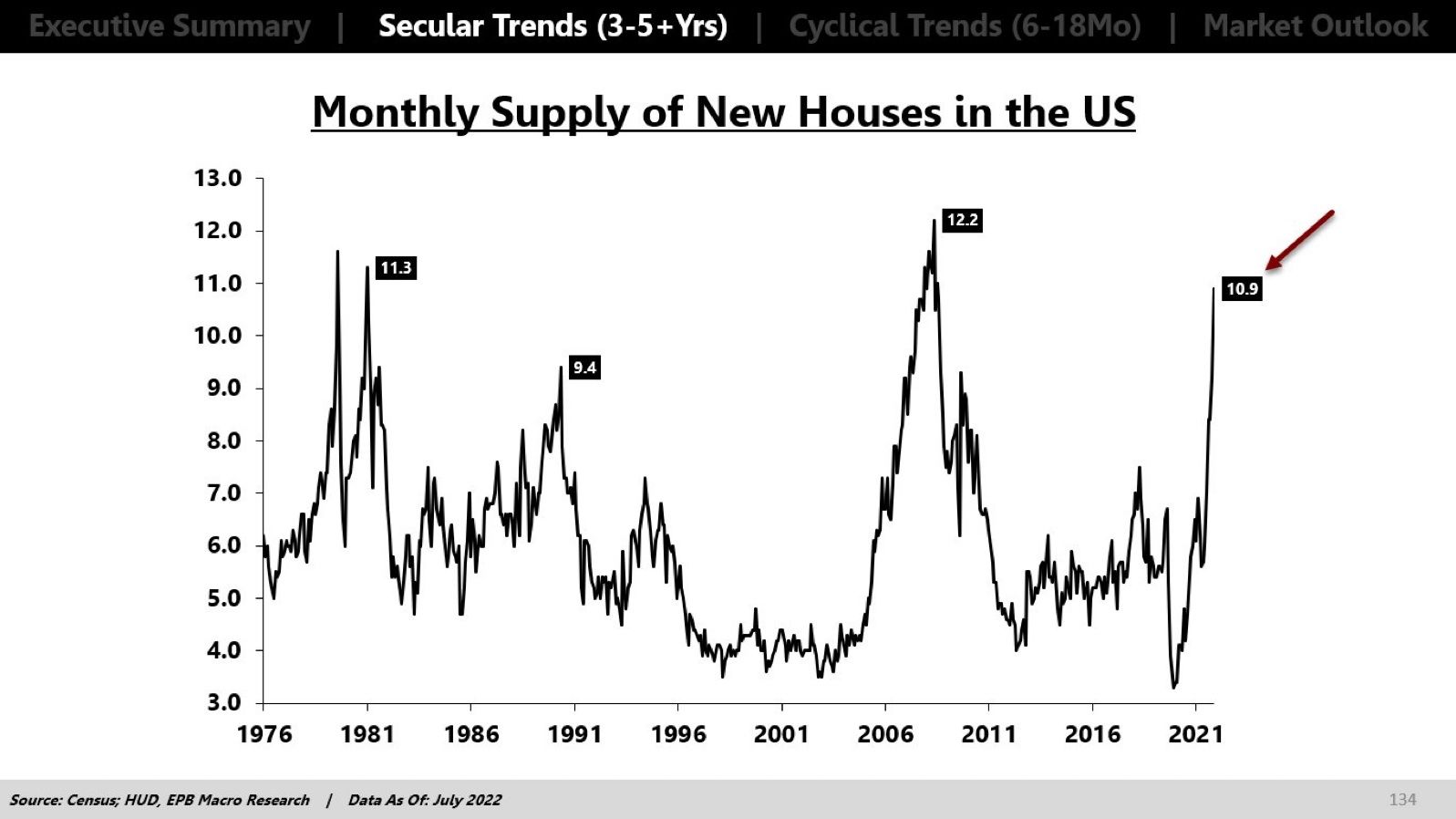 ---
13) Growth in factory activity is slowing rapidly as output contracts.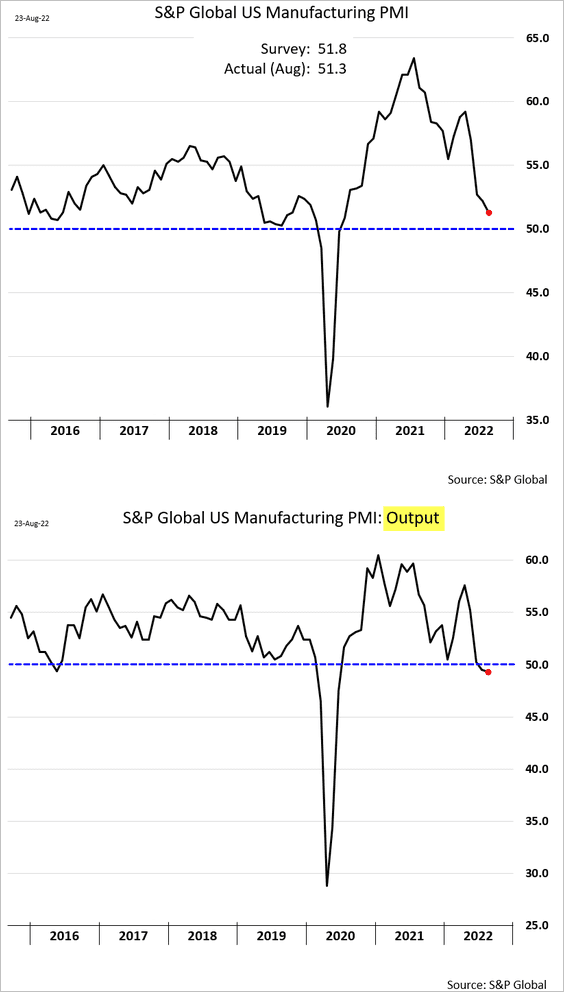 ---
14) The services PMI came in well below forecasts, with activity deteriorating quickly. Some of this weakness is driven by the housing market.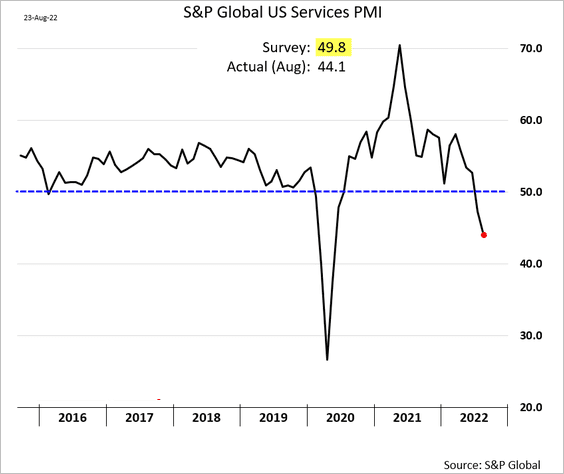 ---
15) The Richmond Fed's regional manufacturing report also shows deteriorating conditions.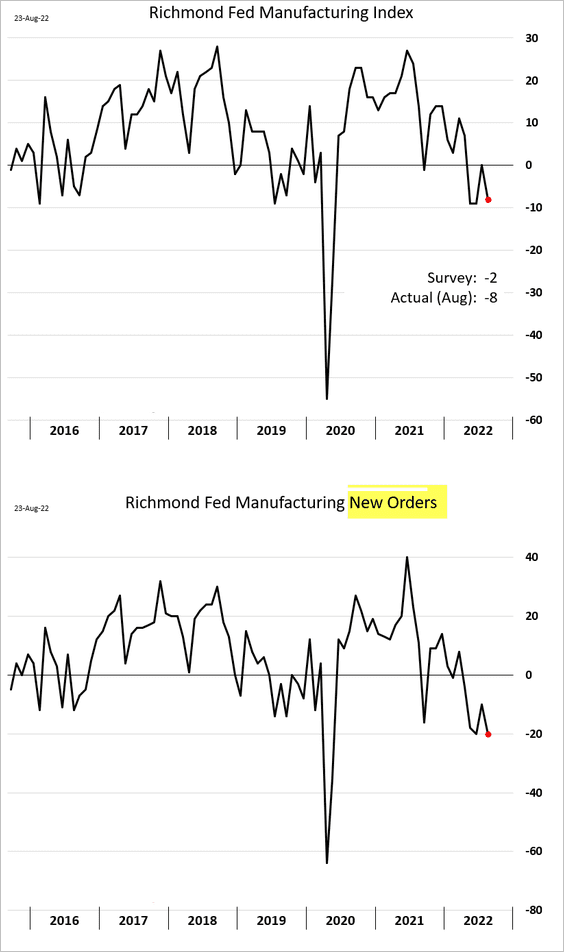 ---
17) Supplier bottlenecks are gone in the region as demand slumps.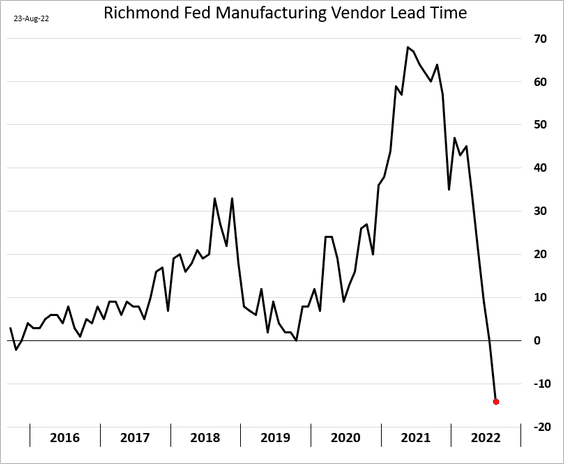 ---
18) Here's the backlog of orders.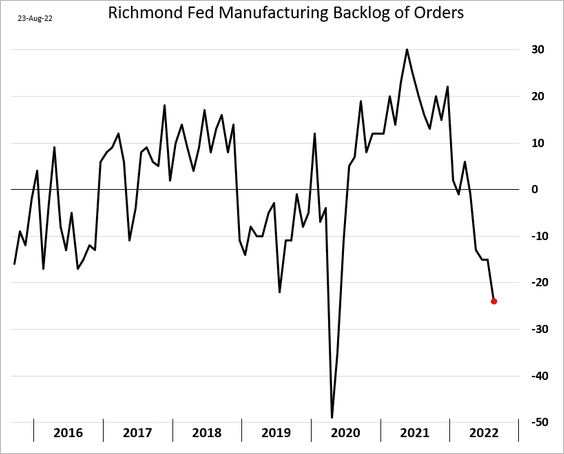 ---
19) The Richmond Fed's report shows persistent price pressures.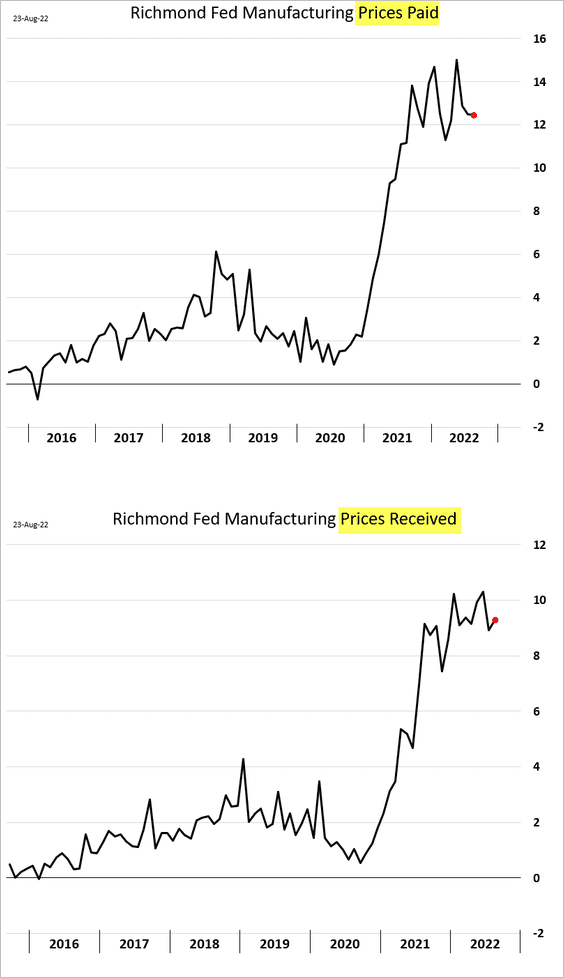 ---
20) These are the drivers of housing affordability: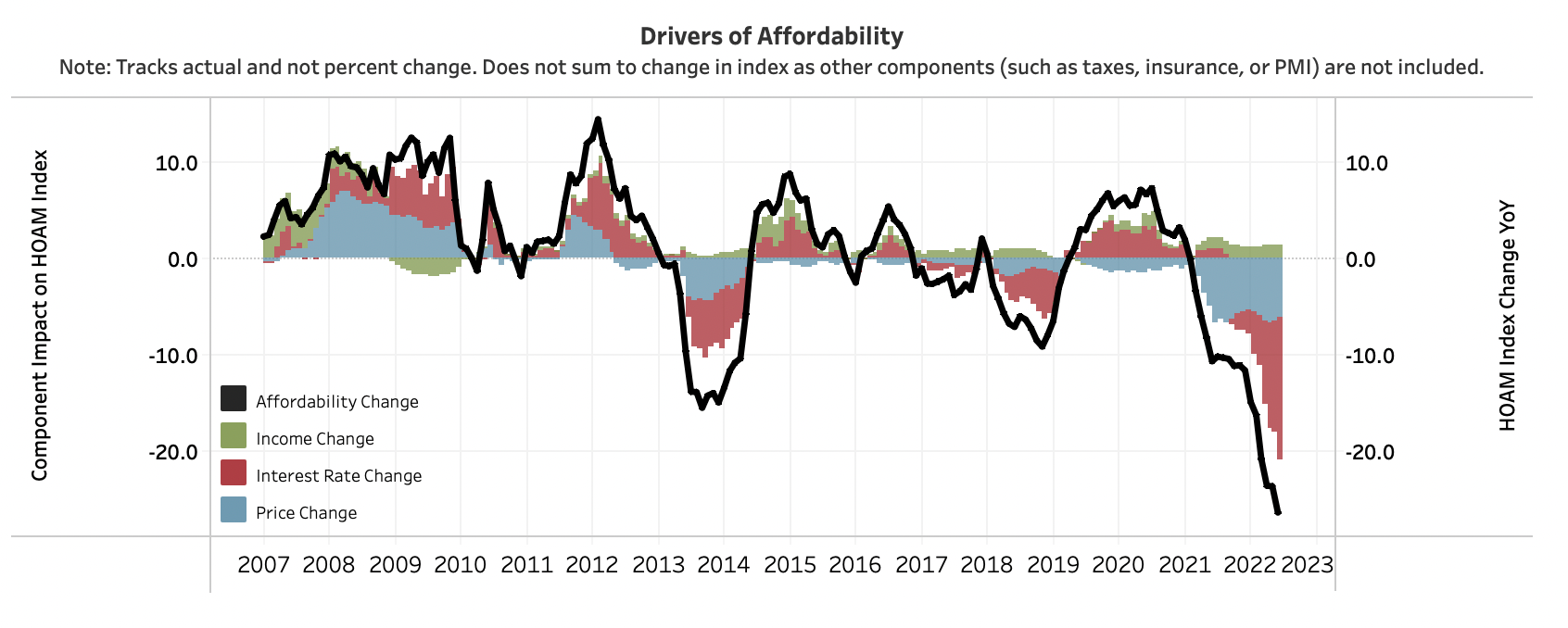 ---
21) America's office glut started decades before pandemic: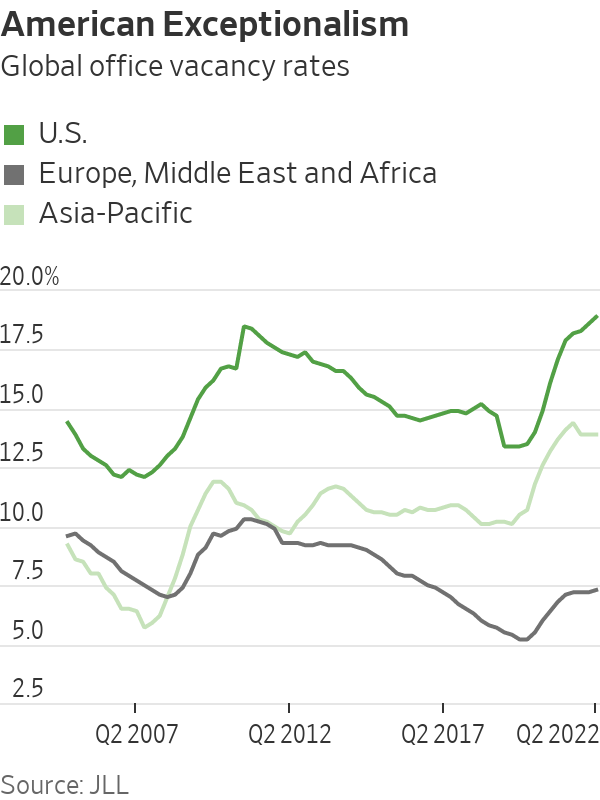 ---
22) What to ask when checking references:
---
23) Emails from EDOs: Texas, California, Tennessee, and New Mexico; Carlsen Center for Innovation & Entrepreneurship, New Mexico Economic Development Department, Obion County Chamber of Commerce, and Fort Worth Chamber of Commerce; and Delaware, North Dakota, Arizona, Louisiana, Minnesota, Montana
---
24) Economic Development and Developers in the News # 74: Econ dev news from 181 economic development executives and organizations in 28 states, Canada, and Puerto Rico.
---
25) Economic Development Thought Leadership: You are an economic development thought leader, you just don't know it yet.
---
26) Podcast Episode 61 - Marketing America's Most Promising Places with Amanda Ellis: Marketing your community for economic development and talent attraction
---
27) 39 New Economic Development Jobs This Week: Jobs from $35k - $250k+
---
28) 37 Things Economic Developers Needed To Know Last Week: The stories that Dane thinks you need to see from last week. August 18, 2022 edition.
---
Econ Dev Show Newsletter
Join the newsletter to receive the latest updates in your inbox.