The 48 Things Economic Developers Need To Know This Week
The stories that Dane thinks you need to see from this week. February 17, 2022 edition.
Good morning econ dev fans and practitioners, and welcome to the "make you a smarter economic developer" newsletter!  Thanks for spending a few minutes with us this morning.
This week we have 48 stories, graphics, charts, and videos that I think you'll find informative, useful, inspiring, and perhaps even funny.
As always, if you find something great, please send it to me.
- Dane
---

---
1) Cities aren't facing up to their 'Long Covid' crisis: Downtown is in deep trouble.
---
2)
So true.
---
3) I always enjoy watching this 60 Minutes profile of Joe Max Higgins CEO of The Golden Triangle Development Link from 2013.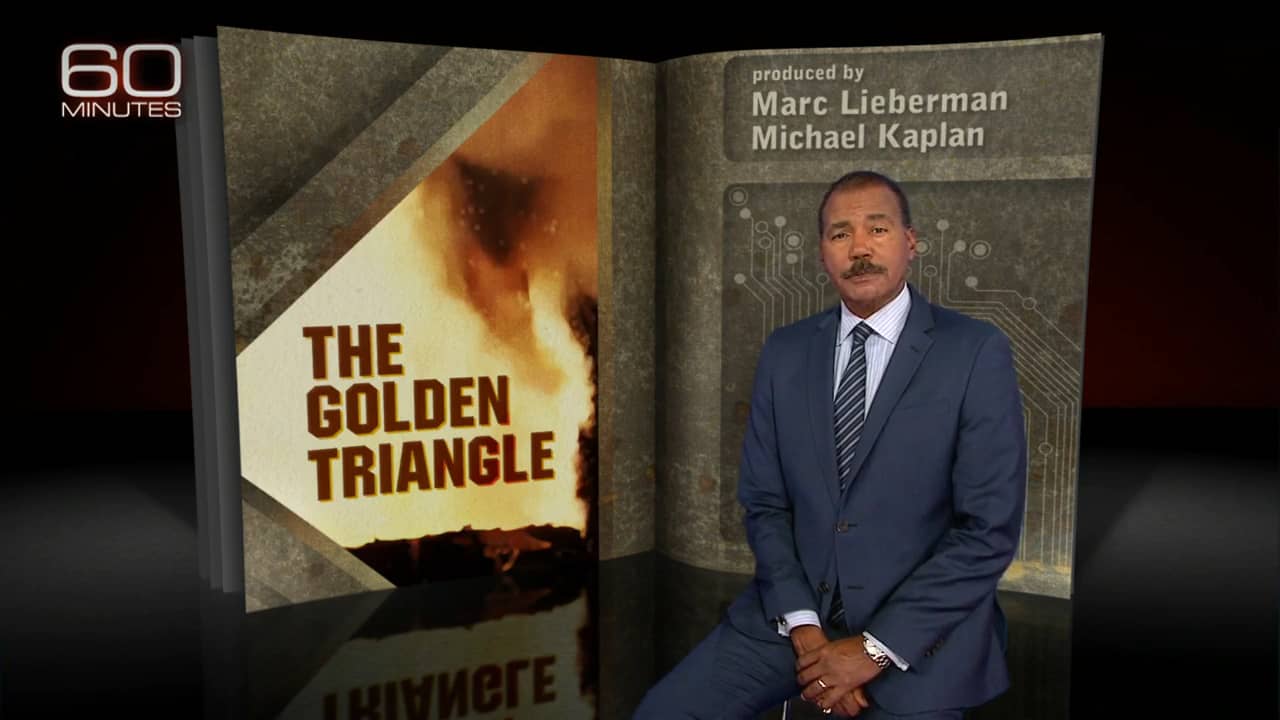 ---
4) Netflix for air travel is now a thing: Alaska Airlines has debuted a subscription service for flights.
---
5) What your marketing needs is a bad guy:
Stories with villains make sense. They can be memorable. They can have depth and purpose. Stories without villains are meandering, yawn-inducing, usually more about aesthetics than narrative. And friends, guess what?  
Don't forget: Economic development marketing is a story.  And stories need an antagonist.  
---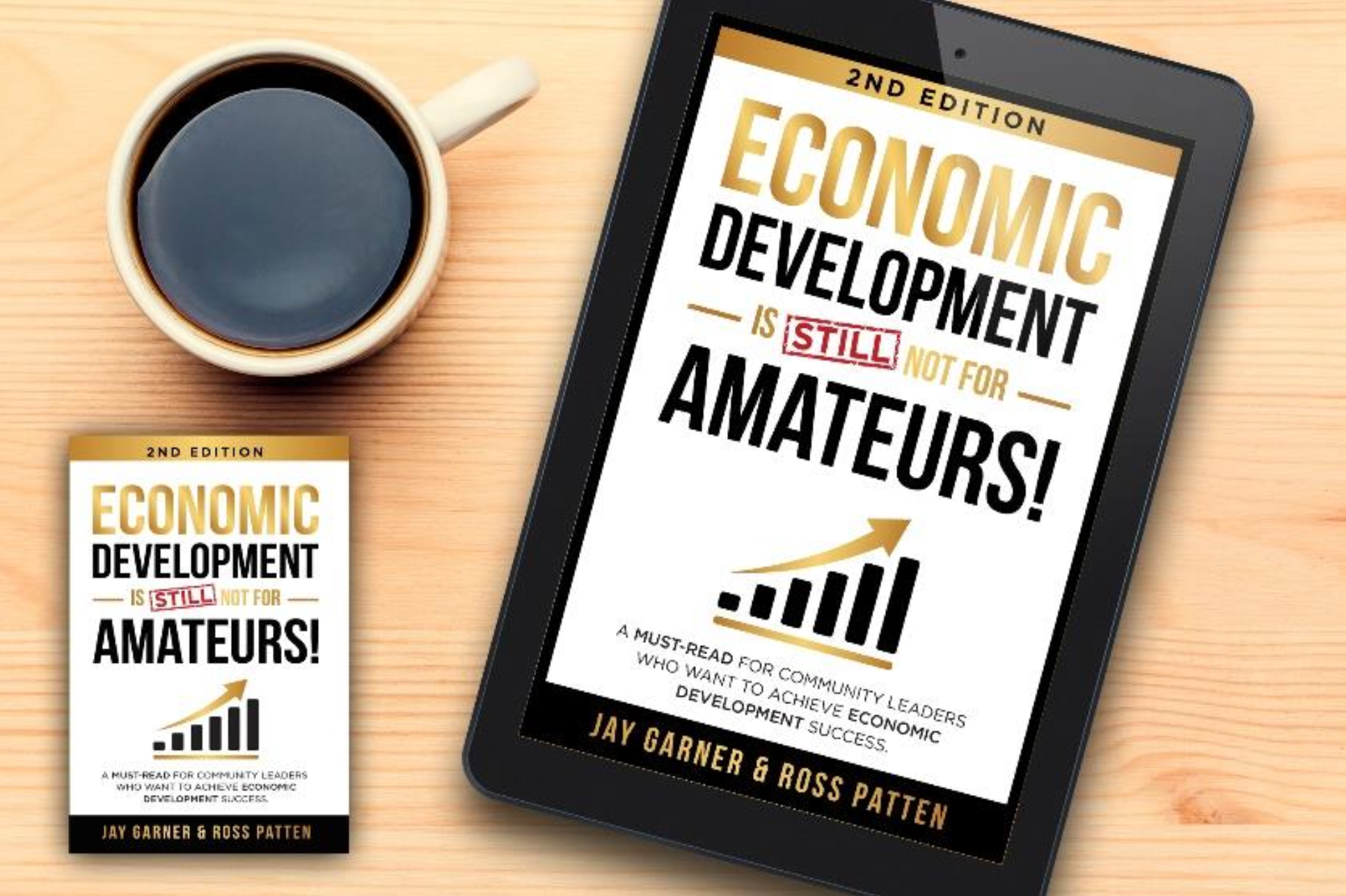 Economic Development Is [STILL] Not for Amateurs!
Jay Garner and Ross Patten are back with a second edition of their book Economic Development is Not for Amateurs.
Now called Economic Development Is [STILL] Not for Amateurs, the book has been revised and updated for a post-COVID reality with two new chapters to demystify today's site selection process, and, turn diversity, equity, and inclusion into community pillars that will both attract investment and spark sustainable wealth-building.
Buy Now
---
6) Four strategies to adopt for retail supply chain resilience in 2022:
When will things return to normal? With retail supply chains still reeling from the pandemic's upheaval, businesses and consumers alike worry that 2022's outlook isn't all that different from 2021's fallout.
---
7) The secret to economic resiliency is not what you think:
The biggest questions when developing economic resiliency strategies are always around capacity and resources—not just what must be done, but who (plural) will get it done? It is imperative, therefore, to assess the ability of your regional stakeholders to effectively work together. Far too many brilliant strategies end up dead on arrival because there is no trusted collaborative group in place and/or the willpower to execute tough actions is lacking.
Key features of sound civic infrastructure are trust, respect, and an open and willing desire to work together. With this kind of infrastructure, all things are possible. Without it, you get more of the same until you get no more.
---
8) The big here quiz: 30 questions to elevate your awareness (and literacy) of the greater place in which you live.
---
9) Local economics through the lens of elected officials and organizers:
Here are some notes from the event.
---
10) Life, school, and the 80:20 rule: Most people sense that school today is poor preparation for the world of work. I think there is a fundamental reason why: linearity.
---
11) Nearly a third of TV commercials play to empty rooms:
Among other results, the team found that ad viewing behaviors vary depending on channel, time of day, program genre, age and gender. For example, older viewers are more likely to avoid ads by changing channels; younger viewers are more likely to avoid ads by leaving the room or diverting their visual attention – likely due to multitasking with a second screen.
Additionally, ads for recreational products – beer and video games, for example – do the best at retaining viewers, the researchers said. Among the worst at keeping eyes on the screen are prescription drug ads, particularly those for serious conditions.
---
12) The US is exporting every molecule of LNG possible: Tankers are docked at all seven U.S. LNG export terminals Loadings taking place amid high gas prices, tensions in Europe
---
13) Wholesale prices rose 1% in January, up near-record 9.7% over the past year: Prices at the wholesale level jumped twice the expected level in January as inflation pressures were unabated to start the year, the Labor Department said Tuesday.
---
14) The Beanie Baby bubble of '99: Two decades ago, we fought, trampled, and even killed each other over little sacks of beans. Today, we realize how stupid it all was — but our behavior hasn't changed.
---
15) How much do construction costs matter? Some factors that affect the price of housing.
---
16) 🚀 Plant more trees or go to Mars? Why that Salesforce #TeamEarth ad with Matthew McConaughey is culture war against progress.
---
17) COVID-19 pandemic continues to reshape work in America: As more workplaces reopen, most teleworkers say they are working from home by choice rather than necessity
---
18) January retail sales trounce expectations: A new report on January retail sales showed consumer spending was much better than expected early this year.
---
19) U.S. consumers' inflation expectations lower in January, NY Fed survey finds: U.S. consumers lowered their expectations for how much inflation will rise in the near-term and medium-term periods, signaling that inflation concerns may be easing, according to a survey released on Monday by the New York Federal Reserve.
---
20) The price of civilization:
People don't want energy; they want hot showers and cold beer. But basic pleasures come at a price in carbon dioxide emissions. CO2 is emitted when we burn fossil fuels (oil, gas, and coal) to produce energy, as well as in nonenergy processes (such as deforestation, or the reduction of iron ore to make steel). Based on current accounting methodologies, energy production makes up about 83 percent of CO2 emissions.
---
21) US suspends Mexican avocado imports on eve of Super Bowl:
Avocado exports are the latest victim of the drug cartel turf battles and extortion of avocado growers in the western state of Michoacan, the only state in Mexico fully authorized to export to the U.S. market.
The U.S. government suspended all imports of Mexican avocados "until further notice" after a U.S. plant safety inspector in Mexico received a threatening message, Mexico's Agriculture Department said in a statement.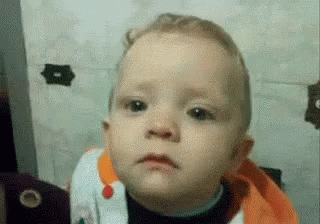 ---
22) The next Austin? What companies will look for in a headquarters city:
Companies will probably always want low taxes, an educated workforce and a big airport. But other factors are likely to become far more important in the future. As global warming worsens storms, wildfires and heat waves, more companies will likely look for cities that are prepared for natural disasters and offer green energy, site-selection consultants say. The rise of e-bikes, e-scooters and self-driving cars means cities looking to appeal to companies will need a new transportation infrastructure. Cheap housing, nightlife and access to nature are also bound to become more important.
---
23) This has to be seen to be believed.
---
24) Wealth inequality is the highest since World War II: The new tool calculates how economic growth is distributed across income and wealth groups. It's valuable for two reasons: It gives fresh insight into what has happened to various strata of the U.S. population during the pandemic; and it's effectively a prototype for a measure that could someday be officially calculated and published by the federal government.
---
25) The real reason America doesn't have enough truck drivers: A 1,000-mile journey through the middle of America reveals the fundamental reason for truck driver shortages: It is a job full of stress, physical deprivation and loneliness.
---
26) The 1918 flu didn't end in 1918. Here's what its third year can teach us: In the meantime, though, the country's experience a century ago suggests that we could be in for a lot more pain — especially if we let our guard down.
---
27) The internet turned "money" into a hobby: Why (mostly) 20- and 30-something dudes made crypto and sports betting their personality.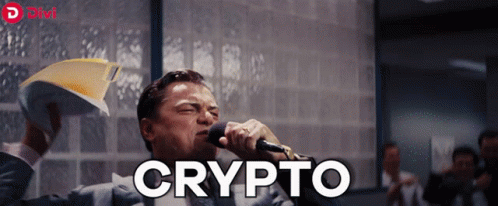 ---
28) Why your car might be worth more today than when you bought: It The surge in used-car prices is undoing years of depreciation on some models, leaving some car owners with vehicles worth more now than when bought.
---
29) Price controls, black markets, and skimpflation: The WWII battle against inflation.
Back during World War II, the United States took a radically different approach to fighting inflation. And the mess that ensued might explain why the Biden Administration, and most other policymakers, are reluctant to try it out again.
---
30) What inflation will do to your 2022 taxes:
---
31) Everything you wanted to know about "Long Covid": The Long Long Covid Post.
---
32) Does infrastructure spending boost the economy?  Yes, but not right away.
---
33) Teleworking is here to stay: And it may raise productivity if implemented appropriately.
Advantages: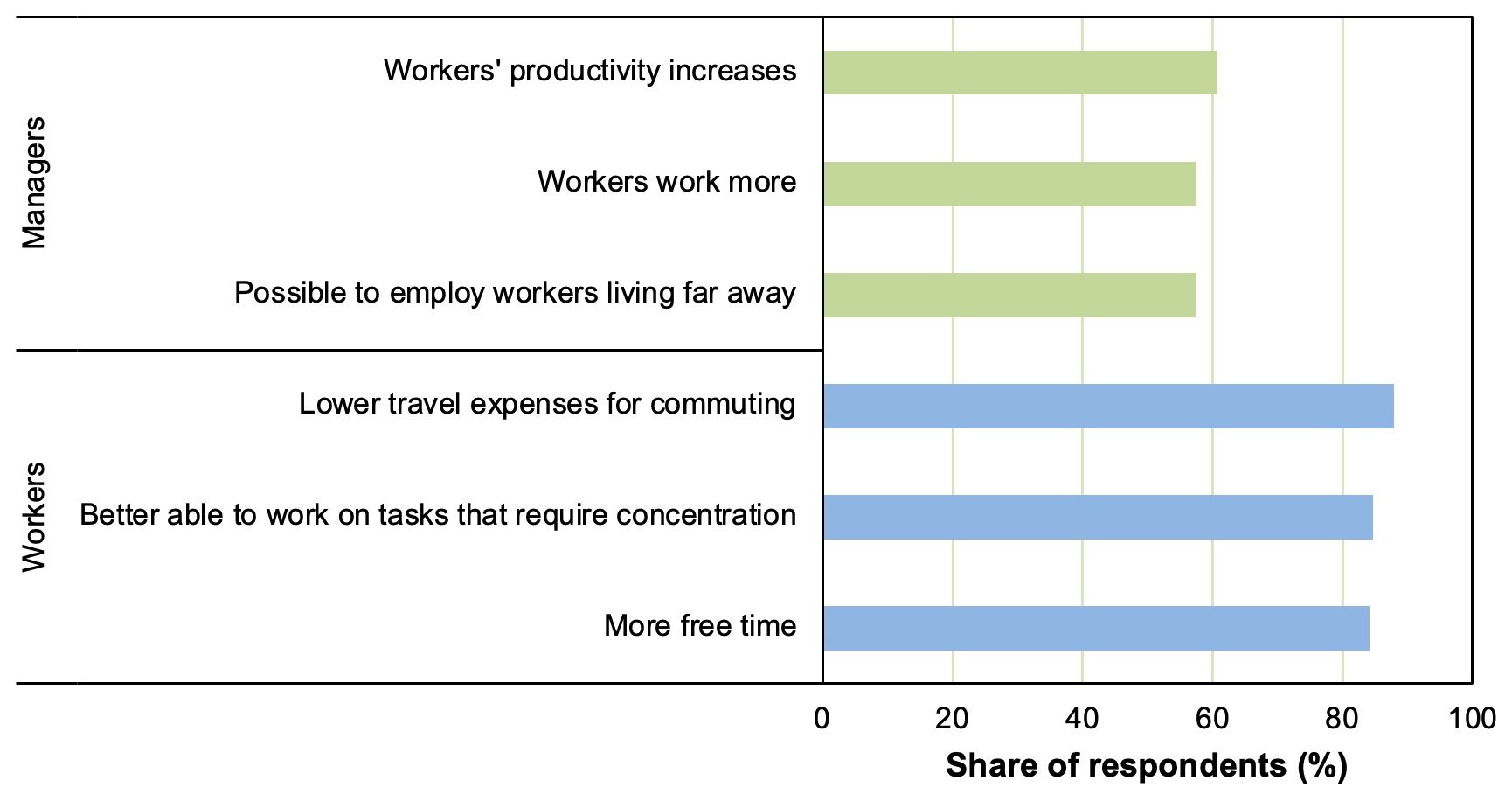 Disadvantages: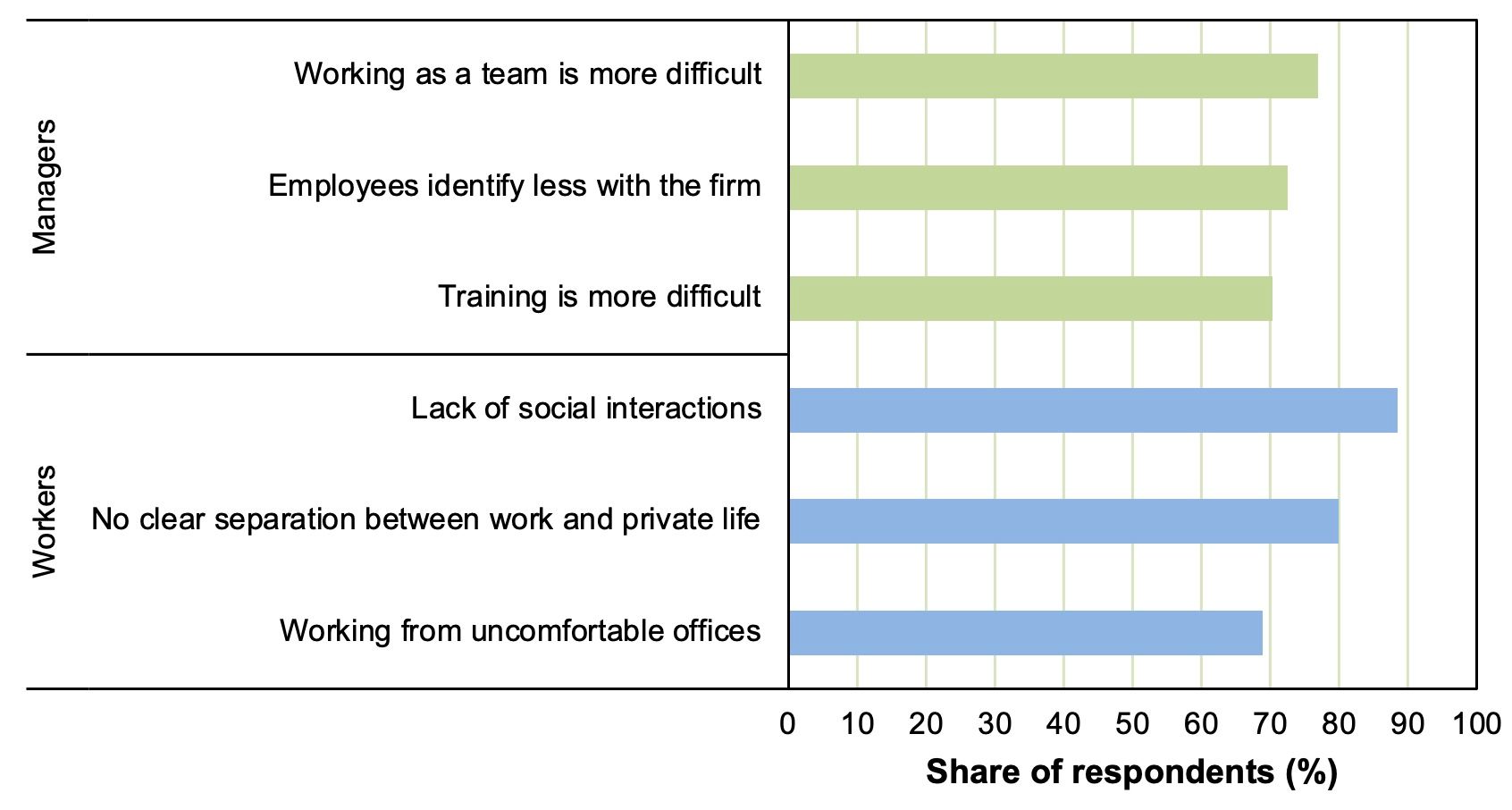 ---
34) Countries and their primary trading partners 1960-2020: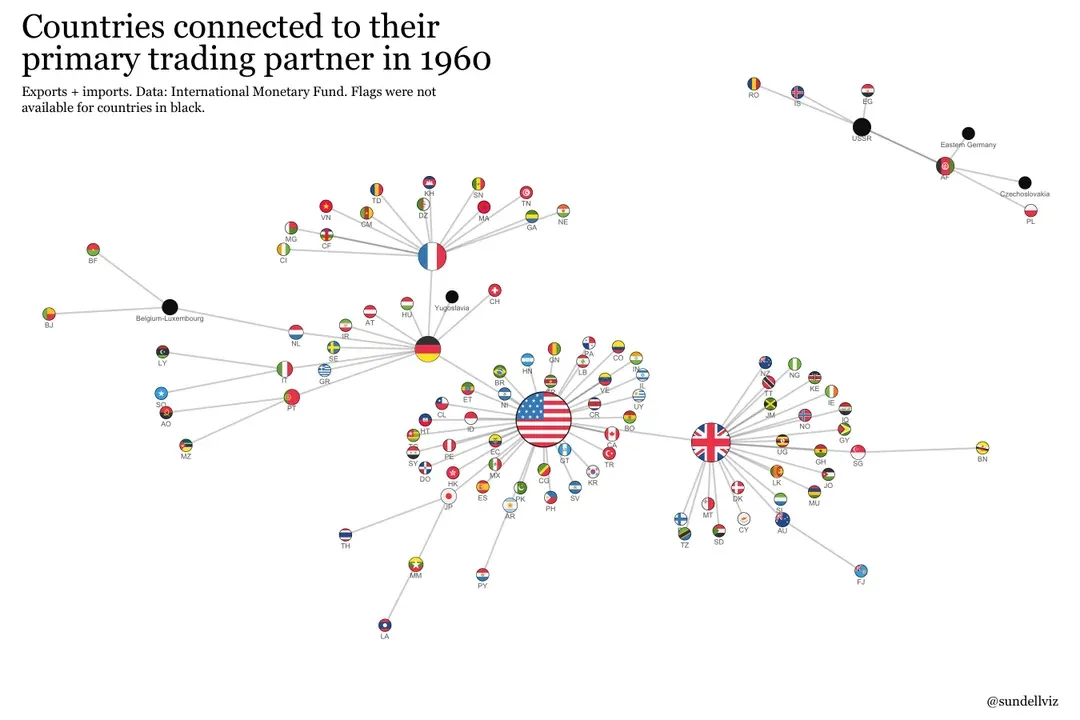 ---
35) Young Americans overwhelmingly say it's a bad time to buy a house: A record-low share of Americans—just 25%—said it was a good time to buy a house right now.
---
36) US Bureau of Labor Statistics:
As a result of the COVID-19 pandemic, 14.5 percent of private-sector establishments (1.2 million, with 20.5 percent of all private-sector employment) increased base wages, the U.S. Bureau of Labor Statistics reported today. Establishments in Accommodation and Food Services, Retail Trade, Health Care and Social Assistance, and Manufacturing increased base wages at a higher rate than average.
---
37) Meet Nathan Ohle: IEDC's new CEO.
---
38) Podcast: Economic Development in Australia
Head of Trade and Investment at Sunshine Coast Council, Alex Lever-Shaw talks about his experience as Head of Trade and Investment and one of the leading councils in the investment attraction space.
---
39) China fell far short of promises it made to purchase American goods: New data show that China effectively bought none of the additional $200 billion in goods it promised to as part of a 2020 trade deal.
---
40) From Pitney Bowes on the Christmas shipping season:
Pitney Bowes' Q4 U.S. parcel volumes were 20% below what the company planned for, executive vice president and CFO Ana Chadwick said on an earnings call, as a quieter-than-expected peak season caught delivery providers off guard.
Supply chain issues limited its customers' available inventory for e-commerce orders and many shoppers went to brick-and-mortar stores to seek in-stock items, according to Chadwick. Some consumers also opted for in-store pickup or gift card purchases "to ensure certainty by the holidays." Sounds great for local businesses.
---
41) Supply chain issues decimating US truck manufacture and maintenance: Up to 10% of fleets off the roads, while both trucks and drivers are also in short supply.
---
42) How wine bricks saved the US wine industry during Prohibition.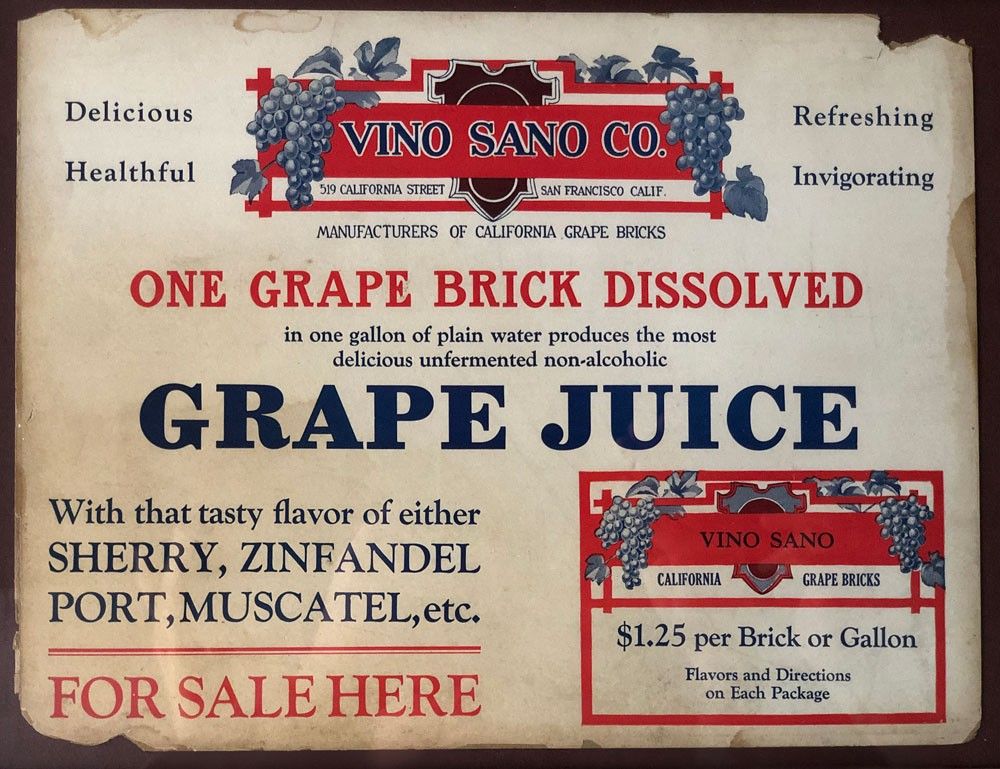 Just don't soak in water and leave in a cool dry place for twenty days or it will turn into wine.
---
43)
It's the same in economic development.
---
44) Issue 47 - Economic Development and Developers in the News - Econ dev news from 88 economic development executives and organizations in 36 states, and Canada.
---
45) Four of Our Podcast Episodes You Probably Missed in 2021 - Four podcast episodes that you might have missed in 2021.
---
46) Valentine's Day and the Genesis of the Econ Dev Show - Happy Valentine's Day, the first anniversary of the 2021 Texas Freeze, and the Econ Dev Show.
---
47) 49 New Economic Development Jobs Last Week - 49 econ dev jobs from 24 states and remote.
---
48) The 74 Things Economic Developers Needed To Know Last Week - The stories that Dane thinks you need to see from this week. February 10, 2022 edition.
---
That's it for today.  As always, please share this newsletter with your friends and colleagues.  See y'all tomorrow with new econ dev jobs. - Dane
Econ Dev Show Newsletter
Join the newsletter to receive the latest updates in your inbox.