The Future of Economic Development Conferences
A deep dive into attendee insights and expectations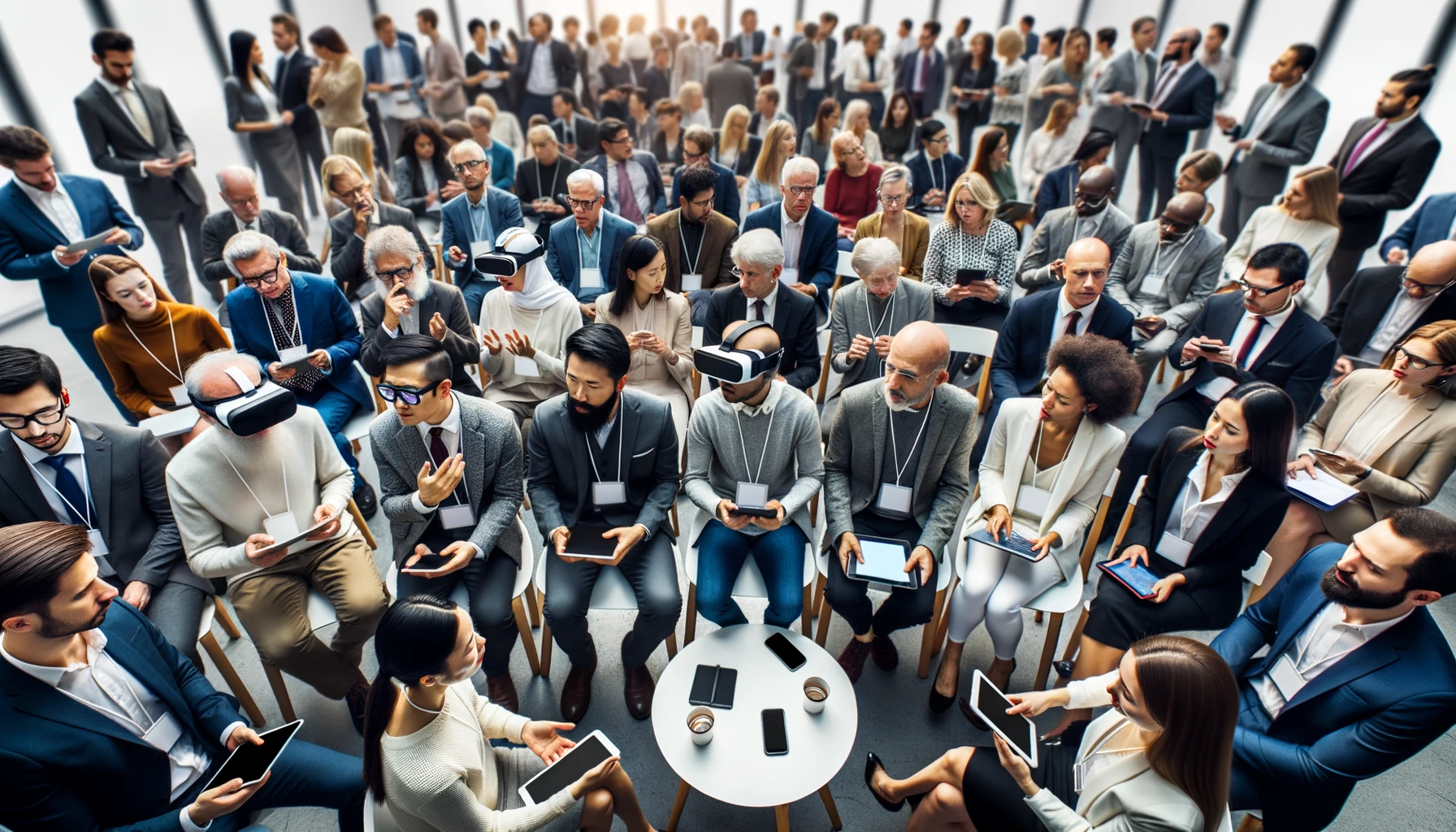 Today's email is brought to you by Selector Brief: The One Email Site Selectors Will Actually Read.
---
Recognizing that economic development thrives on knowledge exchange, collaboration, and staying updated with the latest trends and best practices, I established the Econ Dev Show Newsletter and Podcast. This platform serves as a response to the evolving needs of the industry, aiming to fill the gaps and provide professionals with timely insights, discussions, and expert perspectives.
Introduction
Last week, I conducted a reader survey, asking Econ Dev Show readers to share their thoughts and feelings about industry conferences. Their responses provided illuminating insights into the current landscape of these events. Traditionally, industry conferences have been pivotal platforms for knowledge exchange and collaboration in the field of economic development.
However, in our rapidly changing environment, there's a palpable shift in the nature and expectations surrounding these conferences. The feedback from our dedicated readers has shed light on these evolving perceptions, and this report aims to delve deeper into these insights, presenting a roadmap for the future of industry conferences.

The Current Landscape
Economic development conferences have traditionally been esteemed touchpoints for professionals. Most survey respondents affirm these events as effective platforms for updating on trends and best practices. They serve as a unique blend of networking opportunities and learning experiences, catering to the dual needs of professionals: relationship building and knowledge acquisition.
However, while there's a significant appreciation for these events, concerns arise. Many attendees voice reservations, ranging from the relevance of content to logistical challenges like time, cost, and location. As one reader astutely noted, there's a need for an "honest discussion about the need to create an accessible career and professional development pathway for economic development practitioners outside expensive conferences and consultant-facilitated events." This feedback is a stark reminder of the profession's broader challenges in recruitment and retention.
Networking, a cornerstone of these conferences, often goes beyond mere exchanges of business cards. For many, it's an avenue for forging meaningful, long-term professional bonds. However, not everyone navigates this landscape effortlessly. "I'm an introvert, so the open networking doesn't work for me. I usually make connections through spontaneous collisions, introductions from existing colleagues, etc.," shared one respondent, highlighting the varied experiences of attendees.
An intriguing dimension not captured by the survey is the potential age-related dynamic. It's conceivable that preferences diverge based on age groups, suggesting a future avenue of exploration.
Collectively, the feedback underscores a clear imperative: while these conferences are invaluable, there's a pressing call for evolution in response to the industry's shifting needs and expectations.
Decoding the Conference Experience
In response to the field's continuous quest for up-to-date knowledge and strategies, I founded the Econ Dev Show Newsletter and Podcast. This initiative bridges the gaps in available resources, offering tailored content to economic development professionals.
Survey findings emphasize the significance of platforms like the Econ Dev Show. Attendees express a keen interest in non-traditional sessions exploring areas such as the role of AI in economic development and insights from anthropology. They value content providing practical and actionable takeaways. The survey also revealed attendees' appreciation for case studies, shedding light on specific situations and implemented solutions.
Key patterns from the survey include:
Knowledge Gathering vs. Relationship Building: The demand for fresh insights is evident. Attendees seek conferences with high-quality, relevant content, emphasizing the importance of topics that aren't mere "reskins of previous presentations." Case studies and real-world problem-solving are particularly sought after.
Prioritizing Aspects of Conferences: While networking is vital, other factors like cost and location matter. One reader insightfully remarked, "The cost of the conference is one thing – the cost to attend is massive. Travel to, hotel, food."
Diversity of Topics: A desire for diverse content is clear. One respondent queried, "What does Anthropology have to say about doing better BR&E visits and surveys?"
Logistical Challenges: Factors like time, cost, and location can deter many from attending.