Stepping Over a Dollar to Get a Dime: The Impact of Land Use and Community Development Decisions on City Resources
The reality of market dynamics created by tax and land use policies and the impacts on community resources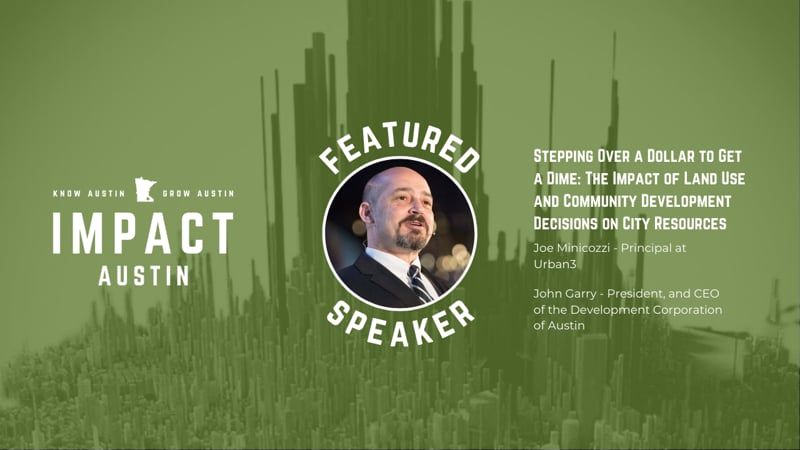 Table of Contents
An urban planner imagining new ways to think about and visualize land use, urban design and economics, Joe Minicozzi, AICP of Urban 3 discussed the reality of market dynamics created by tax and land use policies and the short and long-term impacts on community resources. He was joined by John Garry, President, and CEO of the Development Corporation of Austin who outlined the economic development strategies driving growth and opportunity in Austin, Minnesota.
Econ Dev Show Newsletter
Join the newsletter to receive the latest updates in your inbox.