24 Things Economic Developers Need To Know This Week
The stories that you need to see from this week. December 23, 2021 edition.
Table of Contents
Merry Christmas econ dev friends! Stay safe, and up-to-date this Christmas. - Dane
1) Still Christmas shopping? Consider the most economically efficient gift of all — cash — and avoid the deadweight loss of Christmas:
---
2) Candy cane shortage fueled by COVID, weak peppermint harvest: It's the great Candy Cane Crisis of 2021.
---
3)  Supply-chain mess threatens holiday sales, from hot sauce to board games: Manufacturers face backlogged ports, scarce materials and components, worker shortages
---
4) Inflation is near a 40-year high. Here's what it looks like: Price increases for fuel, cars, food, apparel and medical care vary widely.
---
5) The biggest companies in the world in 2021: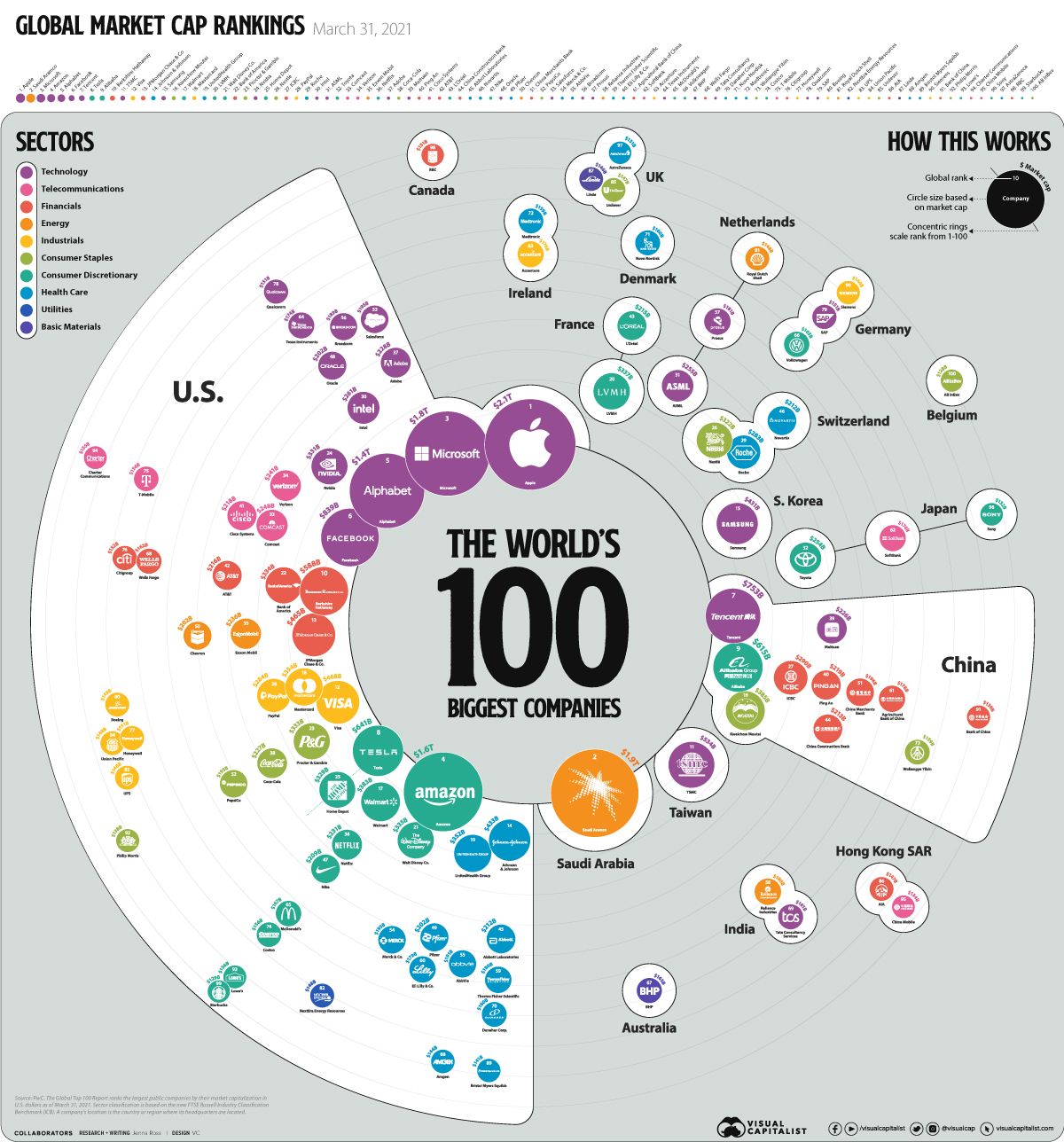 ---
6) Road construction affected by pandemic shortages: Both labor and material shortages are slowing things down.
---
7) Peter Zeihan on China, COVID, and manufacturing:
---
8) US to be world's biggest LNG exporter in 2022:  The United States is set to become the world's biggest liquefied natural gas exporter in 2022, surpassing Qatar and Australia, and may hold that title for years to come.
---
9) The pet-food shortage is real, and owners are scrambling: Your dog wants chicken and rice flavor but has to make do with dry kibble, because import and production holdups have hit dog food and cat food just like human food. 'He looks at me with these sad eyes.'
---
10) More Peter Zeihan: Boomers, Mexicans, and Trucking
---
11) The newest Texans are not who you think they are: The record influx of recent arrivals from all over might be exactly what the state needs. That includes Californians. (And no, they're not turning Texas blue.)
---
12) 🐙 The world's first octopus farm - should it go ahead? News that the world's first commercial octopus farm is closer to becoming reality has been met with dismay by scientists and conservationists. They argue such intelligent "sentient" creatures - considered able to feel pain and emotions - should never be commercially reared for food.
---
13) On urbanization, the future of small towns, and "Yes In My Back Yard":
I think that's going to be a tale of two towns. If you are a small town like a college town, a place with high levels of amenities and beautiful scenery where rich people want to go, I think that the combination of the ability to do work remotely and perhaps some enduring pandemic fears means that you are as strong as you've ever been, if not more so. These places are poised to benefit.
...
On the other hand, if you're talking about small towns in relatively low-amenity places, places that are low density, farmland, low levels of education, these places have been declining for decades, and I see little reason why the decline would be reversed anytime soon.
---
14) 🍟 McDonald's Japan to ration fries after supply chain crunch: Fast-food group to serve smaller servings following Canada port backlog.
---
15) 😐 The economic cost of solitude: Greater shares of people living alone drive economic growth, whereas an increase in loneliness has damaging economic consequences.
---
16) 🎃 'Halloween costumes are still coming through the ports': The supply chain remains snarled as the holiday season enters its final stretch
---
17) ⚓️ Los Angeles import volume sinks as shipping traffic jam worsens: For the second month in a row, Los Angeles' containerized imports have fallen below levels in the same months in 2018.
---
18)eeee Booming US economy ripples world-wide, straining supply chains and driving up prices:  The force of the U.S. expansion is driving overseas companies to sink money into the American economy
---
19) A real rural future:
Consider the fact that the 2021 American Community Life Survey found that just 19 percent of big-city dwellers rate their neighborhoods as excellent places to live. In contrast, 26 percent of those in small cities think that their neighborhoods are excellent. The differences are even more appreciable in the suburbs: 34 percent of those who reside in big-city suburbs and 29 percent of those in small-city suburbs state that their communities are excellent places to live. Residents of towns and rural areas are more positive about their communities too: 30 percent of those who live in small towns and 36 percent of those in rural areas rate their communities as excellent places to live.
---
20) Soaring food prices are approaching a peak, Cargill CEO says: A food price surge propelled by supply chain snags, weather woes and pent-up demand is coming to an end, said the top executive of one of the world's largest agricultural companies.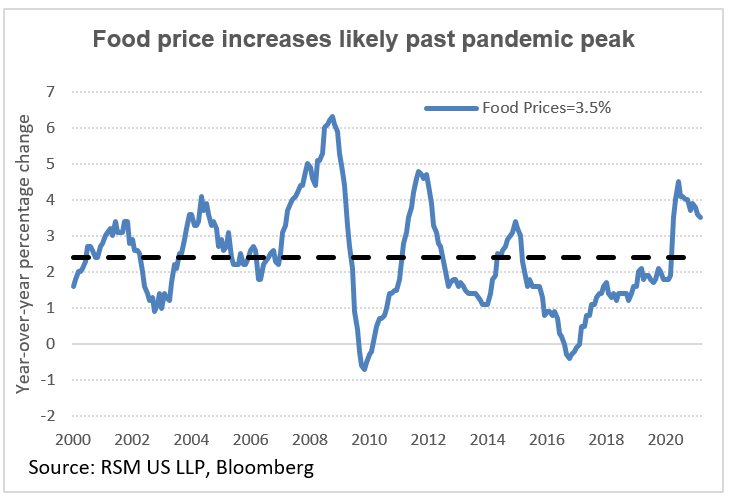 ---
21) Amid huge shortage, new truck drivers train for some of supply chain's toughest jobs: As the pandemic upends consumer spending habits, there has never been a bigger mismatch between the mountain of freight that needs to be hauled around the country and the number of truckers willing to do the hauling.
---
22) Inflation in the housing market: And we haven't even considered the fact that rising inflation makes your fixed monthly payment lower over time. Just look at the debt profile of homeowners in the United States: You could argue the homeowner has never had it better than they've had it this past cycle.
---
23) The history of the metal box that's wrecking the supply chain: Shipping containers, explained by a historian.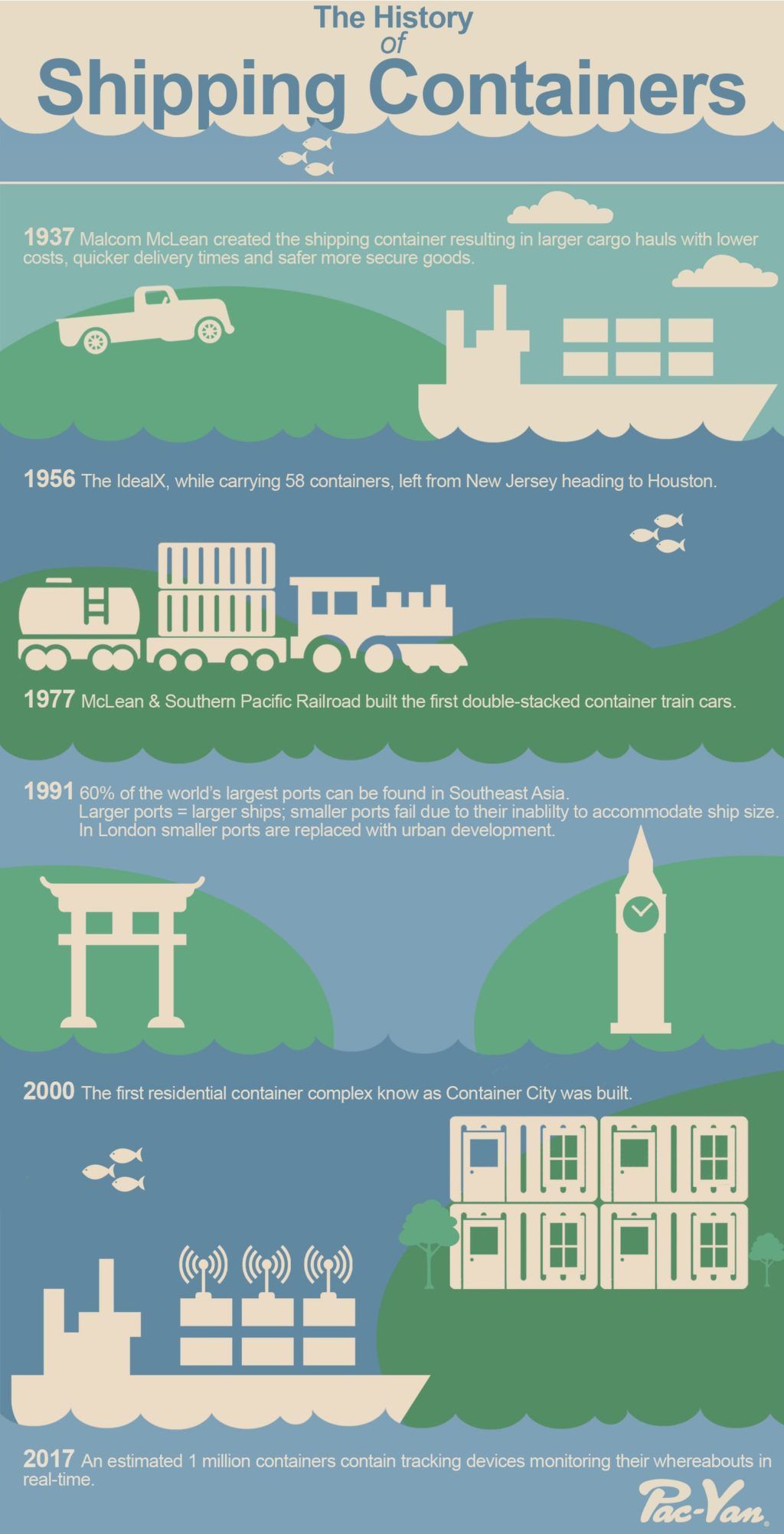 ---
24) It's beginning to look a lot more expensive for Christmas:  The holidays feel more expensive this year because they are.
This year's holiday season will likely feel more normal than last. It's also going to be more expensive, essentially across the board. In the United States and in many parts of the world, inflation is running higher now than it has in recent decades thanks, in part, to supply-demand mismatches, supply chain kinks, and a generally weird economic moment
Econ Dev Show Newsletter
Join the newsletter to receive the latest updates in your inbox.