The 26 Things Economic Developers Need To Know This Week
The stories that you need to see from this week. January 6, 2022 edition.
1) For the first time ever, no new homes sold were under $200K, down from 56% in 2002.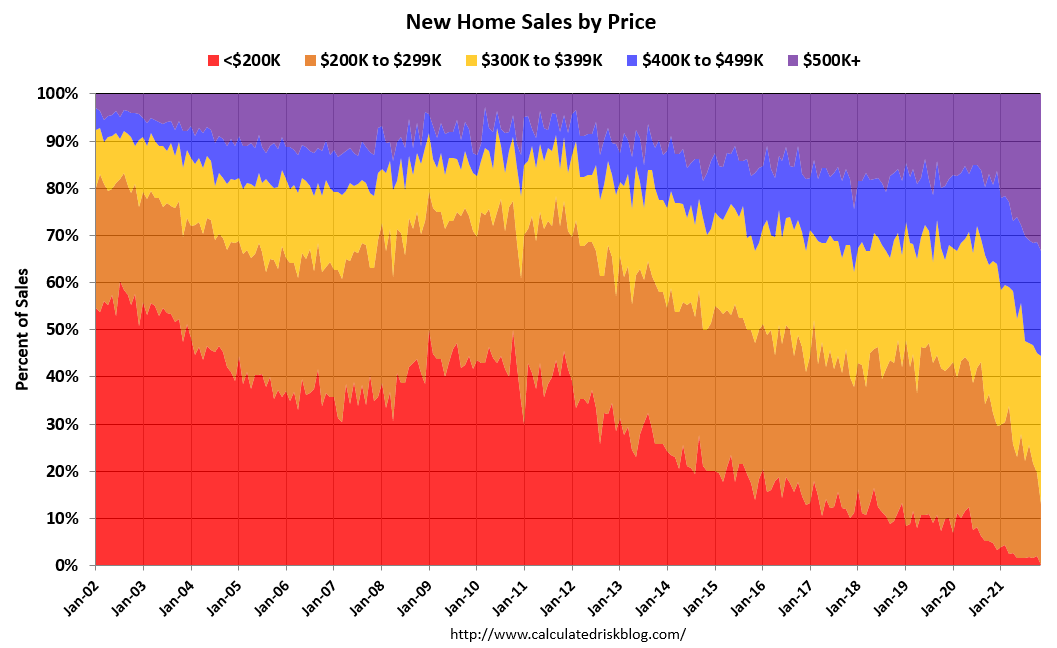 ---
2) Could 2022 be a better, healthier year? Ten reasons to be cautiously optimistic: Facing yet another year of illness and death, how could any of us be optimistic about 2022? Why should anyone be optimistic? Why should anyone believe things will ever get better? And yet, there is reason for hope — 10 reasons, in fact.
---
3) How Oklahoma became a marijuana boom state: Weed entrepreneurs have poured into Oklahoma from across the United States, propelled by low start-up costs and relaxed rules.
---
4) Why most gas stations don't make money from selling gas: With gas prices climbing up, you may think station owners are getting greedy. But the economics behind the pump tell a different story.
---
5) Dave Barry's 2021 year in review: Vaccines, variants and supply chain woes: A look back at the past 12 months.
---
6) A different kind of recovery:  A look at 2021 and the impact of the pandemic on the economy.
---
7) Underestimate the US economy at your own risk: People have been betting against the U.S. economy for decades. They've never been rewarded for it. Progress is in our DNA. Good luck betting against it.
---
9) Barry Ritholtz thinks the coronavirus pandemic brought the future forward 10 years: 2021 looks more like 2031 if we hadn't had a pandemic… impacting everything from medicine to the way we buy cars.
---
10) The return to the office: pushed back.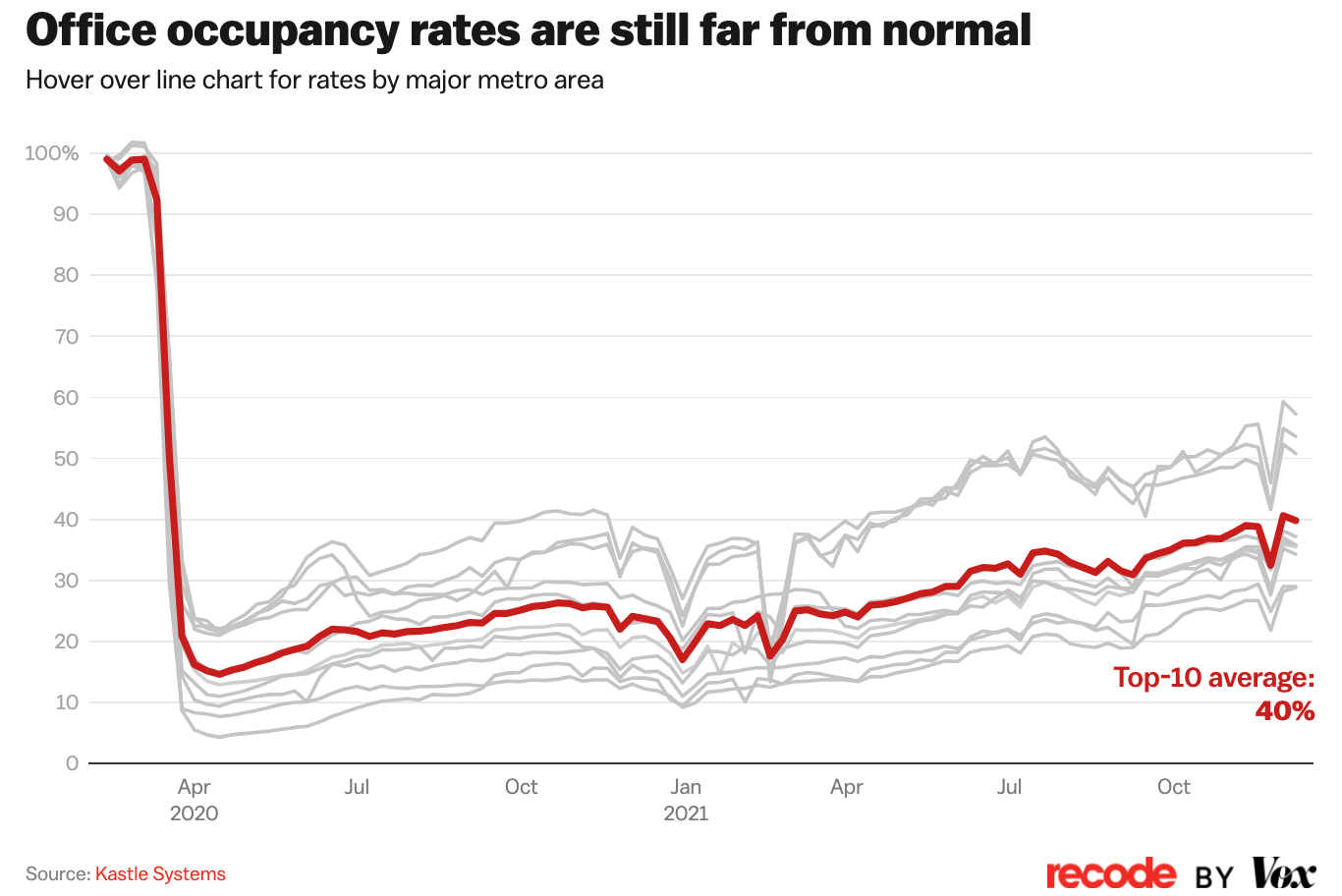 ---
11) From coffee and crude oil to lithium, commodities had a stellar 2021: Here are the top 10 best-performers of the year.
---
12) The business of wedding hashtags: Ms. Wakim launched her Los Angeles-based business in 2016 as the wedding-hashtag trend was booming. Her prices range from one hashtag for $50 to five for $125. Some couples prefer having options or multiple hashtags for different events, such as a bachelorette party and wedding ceremony.
---
13) The return of America's celebrity inventor: In the new book American Independent Inventors in an Era of Corporate R&D, Smithsonian historian Eric S. Hintz traces the rise and fall, and rise again, of the maverick inventor.
---
14) A pandemic baby-bust in Mexico: In coronavirus-hit Mexico, many women are 'determined to not have babies'.
---
15) The most unusual job market in modern American history, explained: Quits, big raises and severe labor shortages: 10 charts on the completely surprising 2021 labor market
---
16) Three great essays from Noah Smith:
Six reasons 2021 was a better year than people think.
An interview with Ryan Petersen, founder and CEO of Flexport: The supply chain crunch, modern logistics, and that famous trip around the Port of Long Beach
China's economic woes are an opportunity for U.S. manufacturing: Reshoring will be very tough, but China's stumbles may make it easier.
---
17) The U.S.'s largest generation is buying houses and cars: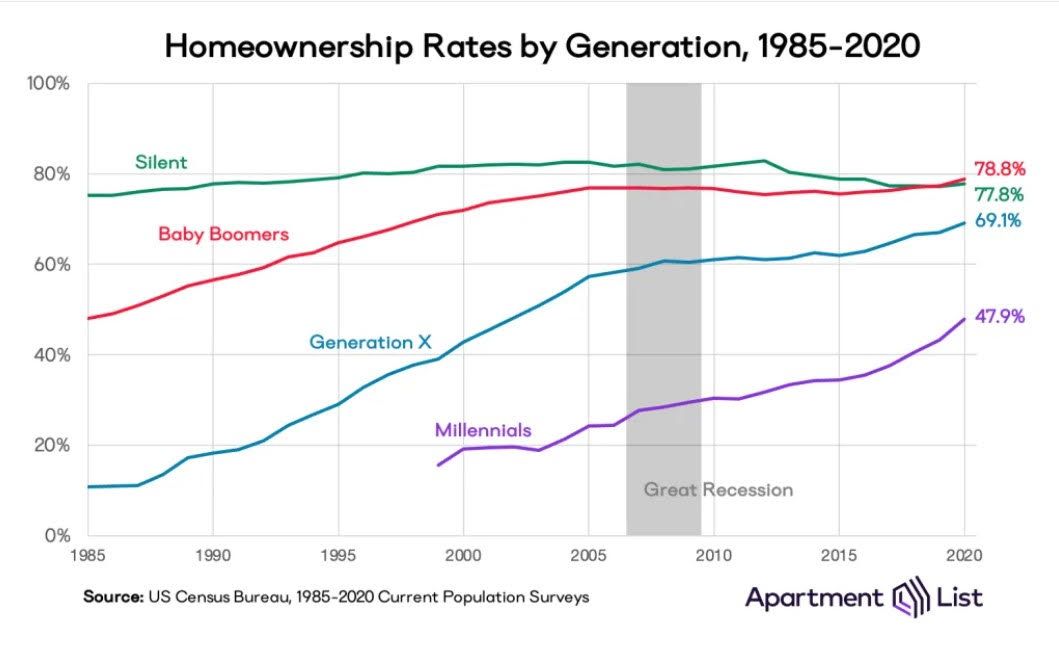 ---
18) Where the people are: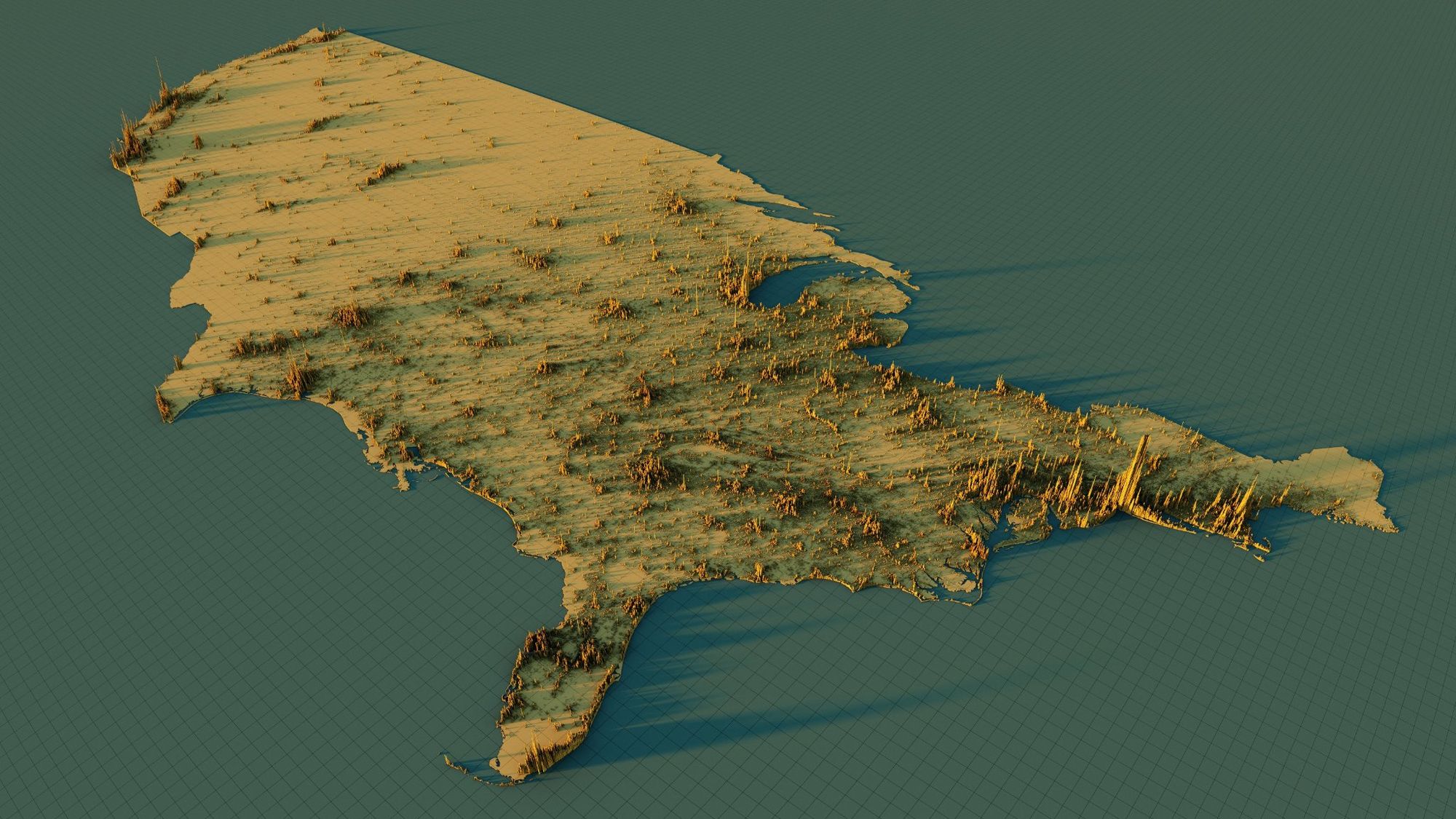 ---
19) California's keenest competition for innovation sector jobs: Other bluish Western states.
---
20) TSMC's Arizona culture clash: Taiwan Semiconductor Manufacturing Co. faces challenges managing employees at its new fab in Arizona who are unaccustomed to the long work hours and management culture that in Taiwan have helped make the company the world's largest chip foundry.
---
21) The Infrastructure Investment & Jobs Act: A guide for local leaders.
---
22) Who knew that IKEA names hundreds of their products after small Swedish towns and lakes? Visit Sweden has recently dropped a sensational video encouraging us all to "Discover the Originals".
---
23) Millennials are finally spending like grown-ups: The U.S.'s largest generation is buying houses and cars. That's going to have consequences for inflation.
---
24 and 25) Apropos of nothing, but these two tweets are awesome:
---
26) ❤️ It's my anniversary today.  Happy 21st anniversary Angie. Thank you for your years of love, support, and reading my emails all the way to the end. I love you.
Econ Dev Show Newsletter
Join the newsletter to receive the latest updates in your inbox.