31 Things Economic Developers Need To Know This Week
The stories that Dane thinks you need to see from this week. July 7, 2022 edition.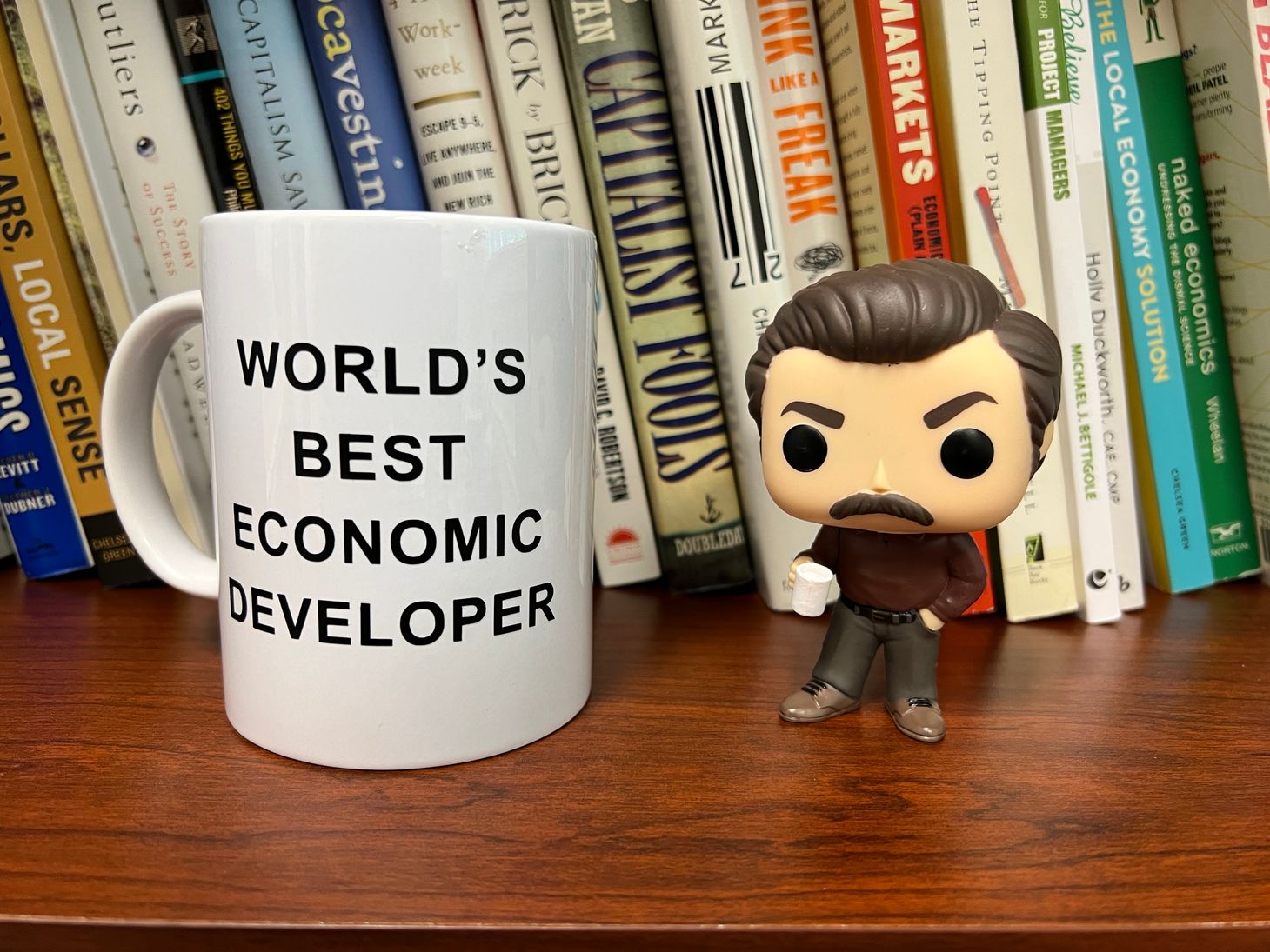 Welcome to the "make you a smarter economic developer" newsletter!  Thanks for spending a few minutes with us this morning.
This week we have 31 stories, graphics, and charts that I think you'll find informative, useful, inspiring, and perhaps even humorous.  Some are economic development related directly, some only indirectly.
Also, because of the holiday week, this week's edition is shorter than normal.  Our full length issue will be back next week.
As always, if you find something great, please send it to me.
- Dane
---

---
1) 67 - Economic Development and Developers in the News - Econ dev news from 163 economic development executives and organizations in 24 states, Canada, Australia, and Puerto Rico.
---
2) Podcast Episode 55 - Economic Development in Suburban Chicago with Kevin Leighty - Dane talks with Kevin Leighty, Economic Development Director in the Village of Oswego.
---
3) 53 New Economic Development Jobs Last Week - 53 new econ dev jobs in 22 states.
---
4) 28 Things Economic Developers Need To Know Last Week - The stories that Dane thinks you need to see from last week. June 30, 2022 edition.
---
5) Andy Portera: Do you want to make your community a better place to live & work, but are not sure where to start? Here is what we would do (and have done).
---
6) Ocean frieght rates are dropping (like a rock tossed into the sea):
---
7) Arbitrary Lines is a new book by M. Nolan Gray on "how zoning made America's cities unaffordable, inaccessible, segregated, and sprawling."  Looks good.
---
8) Sounds about right to me:
---
9) American factories are making stuff again as CEOs take production out of China:
Executives in the US have been using the buzzwords onshoring, reshoring or nearshoring at a greater clip this year than they did in the first six months of the pandemic.
That's according to a Bloomberg review of earnings call and conference presentations. More importantly, there are concrete signs that many of them are going beyond just talk and acting on these plans.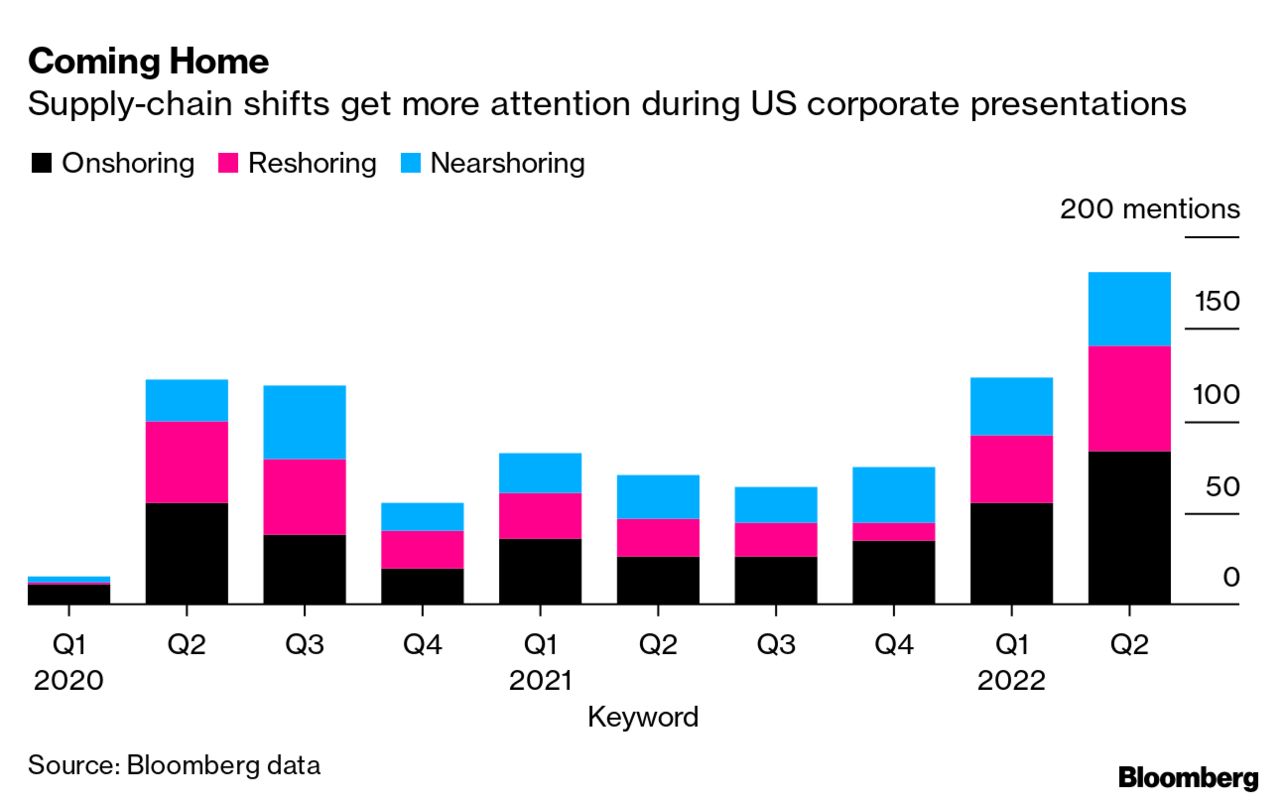 ---
10) The pandemic has changed the geography of the American economy. By many measures, red states -- those that lean Republican -- have recovered faster economically than Democratic-leaning blue ones, with workers and employers moving from the coasts to the middle of the country and Florida.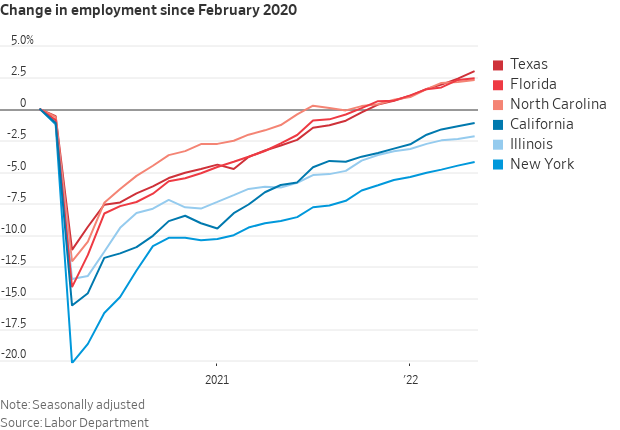 ---
11) The happiness data that wrecks a Freudian theory: In a five-decade study involving more than 2,000 participants, researchers found that success doesn't, in fact, make people unhappy.
---
12) Can dual-use solar panels provide power and share space with crops? Companies like BlueWave are betting on it. But the technology has its critics.
---
13) The lost glamour of the department-store restaurant: Pot pies and fanciful desserts made shopping delicious.
---
14) If the US is in a recession, it's a very strange one: Economic output is down but the job market is strong, unlike in previous recessions.
---
15) The growth in US home prices by state since 1991:
---
16) Will Amazon Fresh reshape the grocery business?  In a word, yes.
hese stores are going to be very impactful in the marketplace. I see this concept as more of a threat to traditional grocery stores such as Albertson's, Von's, Stater Bros, & Ralphs than the more value-oriented markets such as Walmart's Neighborhood Market & Aldi. Busy people who are not as price conscious are going to love the convenience.
---
17) Rural counties are booming, but can it last? The pandemic and the work-from-home movement sparked an economic resurgence in sparsely populated areas as workers fled big cities
---
18) The office tower has a new job to do: As workers opt to stay home, developers are packing commercial buildings with amenities that mix private and public spaces.
---
19) How America's summer vacation came back stronger than ever: Data show Juneteenth and workcations encourage more-frequent and longer family getaways, even as business travel remains depressed
---
20) Supreme Court rejects California Trucking Association's appeal: California's trucking sector braces as AB5 set to go into effect.
---
21) More R&D please:
---
22) No teenager in America in the 1980s could avoid the gravitational pull of the mall, not even author Alexandra Lange. In her new book, Meet Me by the Fountain, Lange writes about how malls were conceptually born out of a lack of space for people to convene in American suburbs. Despite the fact indoor shopping malls are no longer in their heyday, malls have not gone away completely. Here's more.
---
23) Andy Portera's five principles for economic development success are great.
---
24) Global inflation tracker: How does your country compare on rising prices.
---
25) Recession's surprising ambiguity: people are all over the map in what they mean by "recession," with ordinary citizens, executives, and economists talking past each other.
---
26) Pushing bundles of thoughts out your mouth: We think in a jumble of ideas, and need to speak in straight lines.

---
27) How Texas, New York and California dominate US FDI: California, Texas and New York attracted 35% of all US FDI in 2021, but each has a very different set of strengths that appeal to investors.
---
28) Reading this week: The End of the World Is Just the Beginning: Mapping the Collapse of Globalization.  My take so far: A+.
---
29) Wait, how did dry cleaning get so expensive? As many as 30% of America's dry cleaners, many of them mom-and-pops, have gone out of business.
---
30) The layoff-less economic slump: Prior to the pandemic, the all-time low for the layoff rate was 1.1%. May was the 15th straight month the layoff rate was below that level.
Outside a handful of announcements at some high-profile tech companies, layoff activity across the economy remains near record-low levels.
According to Bureau of Labor Statistics (BLS) data released Wednesday, the layoff rate (i.e., layoffs as a percentage of total employment) was just 0.9% in May.
---
31) Incentives work:
Econ Dev Show Newsletter
Join the newsletter to receive the latest updates in your inbox.