The 37 Things Economic Developers Need To Know This Week
The stories that you need to see from this week. January 13, 2022 edition.
1) Roughly half of 18 to 29-year-olds in America still live with their parents.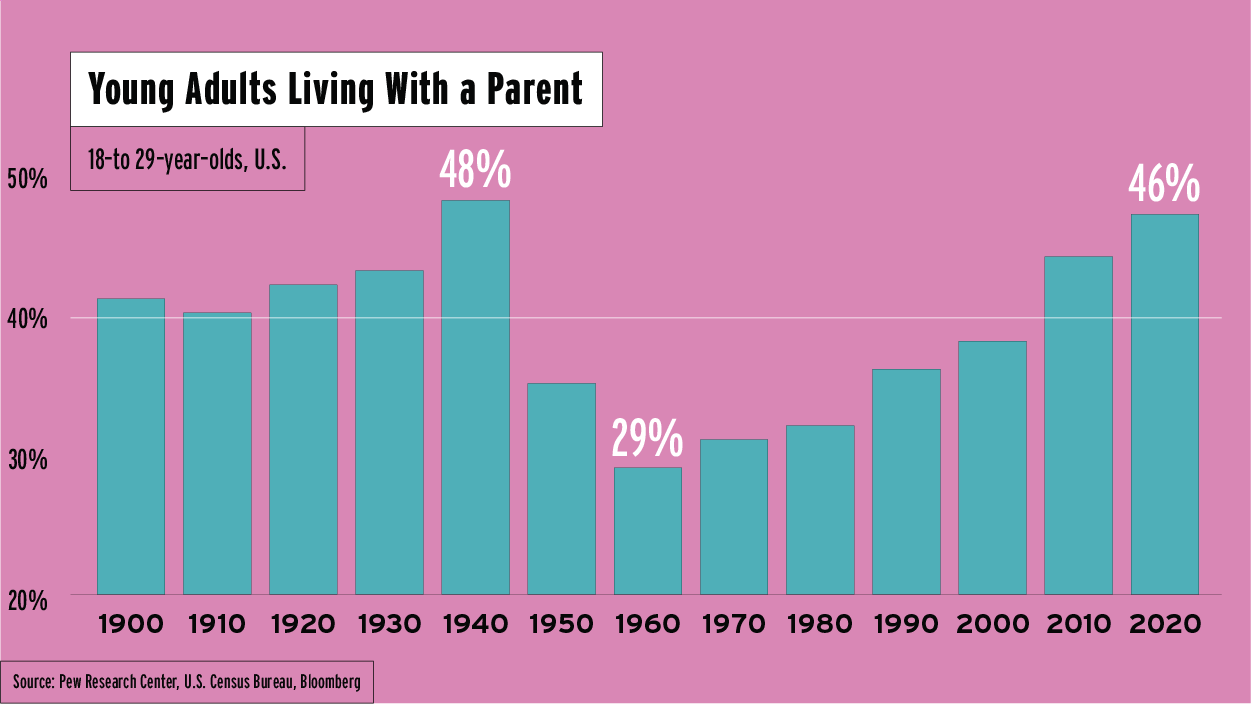 These are levels we haven't seen since the Great Depression.
In 1960, less than a third of young adults lived with their parents.
That number has risen every decade since then, hitting 46% in 2020.
---
2) The Fed's 'beige book' sees continued easing of shortages, but warns of Omicron-linked slowdowns:  Although optimism remained high generally, several Districts cited reports from businesses that expectations for growth over the next several months cooled somewhat during the last few weeks
---
3) US meat production slows as Omicron hits staff and inspectors: The U.S. Department of Agriculture estimated beef processors killed 112,000 cattle on Friday, down about 6% from a year earlier and matching Jan. 3 levels that were the lowest since October. Pig slaughtering, meanwhile, was down about 5% from last year on Friday, the USDA said.
---
4) Treasury provides added flexibility and clarity with final ARPA rule: State and local governments receiving pandemic aid payments under a $350 billion federal program gained new flexibility and further clarity with how they can use the funding, under a final rule that the U.S. Treasury Department issued.
---
5) Top ten 2022 trends impacting corporate site location from the Montrose Group: Montrose Group sees a strong 2022 for the U.S. economy and American company prospects appear to be strong with growth prospects across the U.S. Remote work is a reality impacting corporate site location as is the continued growth of e-commerce.  The lack of job ready sites and skilled workforce will likely be the main limiting factor for company success in a region.
---
6) The curious case of Funner, California: Yes, it's called "Funner," a new city in North San Diego County that was officially renamed last week by the Rincon Band of Luiseno Mission Indians. And if that isn't quirky enough, David Hasselhoff of Bay Watch and Knight Rider fame was inaugurated as the city's first Mayor.
---
7) Inflation is at 40-year high: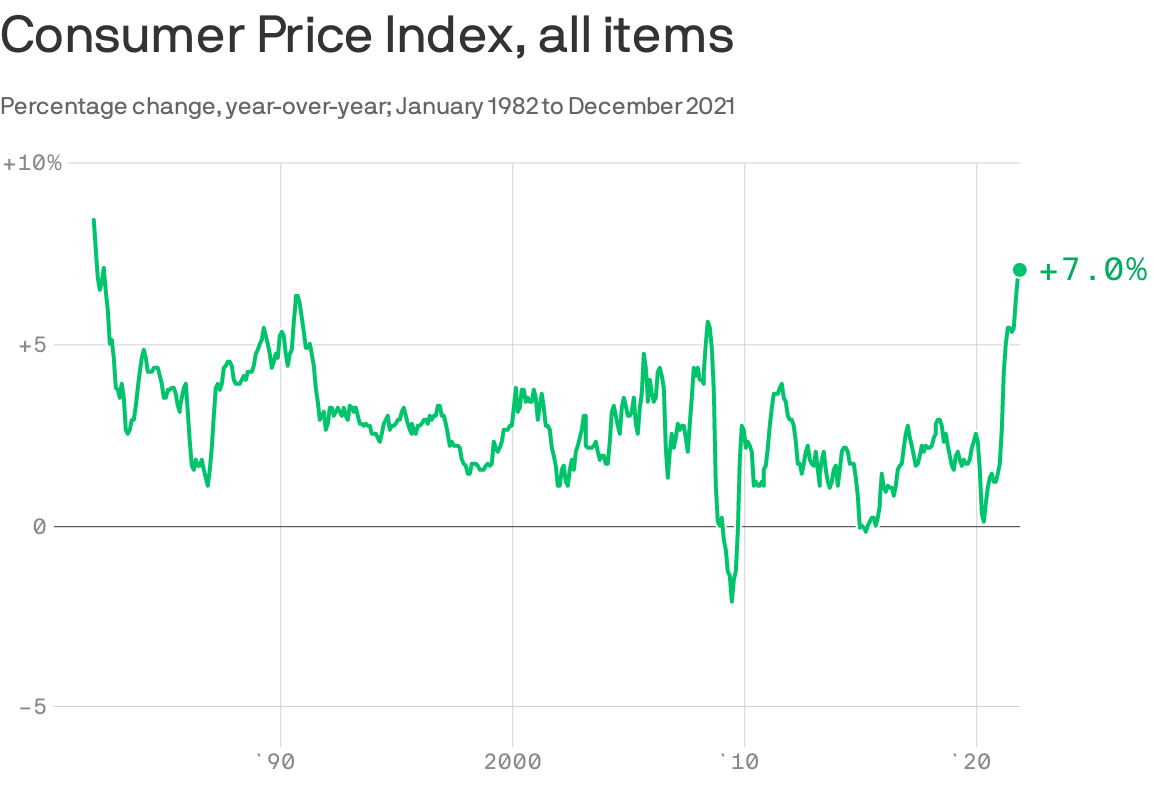 ---
8) Ten scientific discoveries from 2021 that may lead to new inventions: From nanobots to cancer treatments, nature inspires a wide variety of innovations
---
9) Quitting is just half the story: the truth behind the 'Great Resignation': Workers left their jobs at historic rates, but it happened against an economic picture that remains difficult to interpret.
---
10) What we learned about the economy in 2021: For once, the government tried overheating the economy. For better and worse, it succeeded.
---
11) Supply-chain issues leave new homes without garage doors and gutters: Home builders blame bottlenecks for huge backlog of uncompleted homes.
---
12) Why Tesla soared as other automakers struggled to make cars: The yawning disparity between the performance of the electric car company and established automakers last year reflects the technological change roiling the industry.
---
13) Why grocery store shelves are bare. Again.
Its because supply chains are made of people.
---
14) Four reasons you're seeing empty grocery store shelves: The Omicron surge, extreme weather and record December sales are among the reasons that toilet paper aisle is looking shaky again
---
15) How to write a press release (plus a free template).
---
16) Turns out that the video game business is a lot bigger than the movies.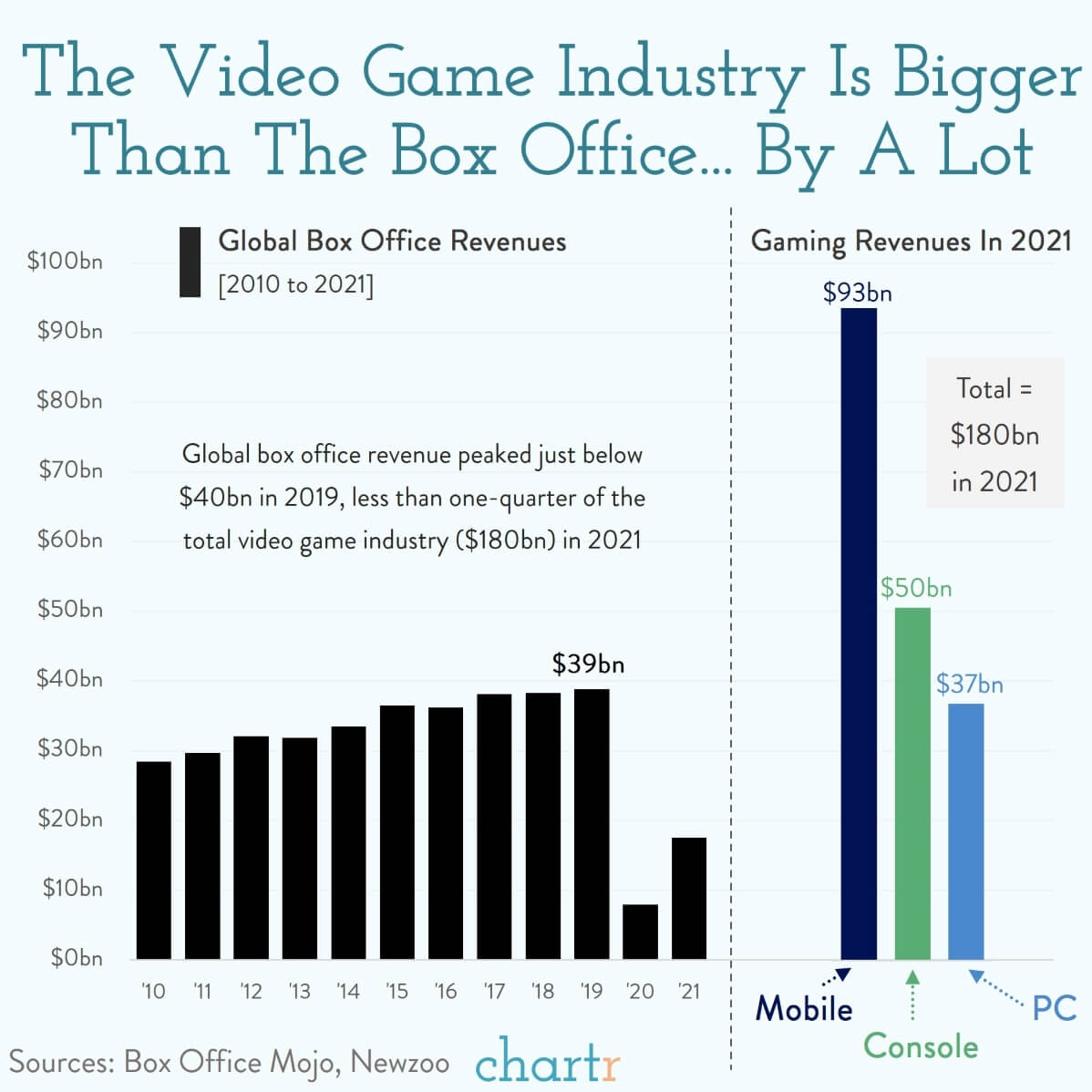 ---
17) The NFIB Small Business Optimism Index December 2021 is out: Here's the full report.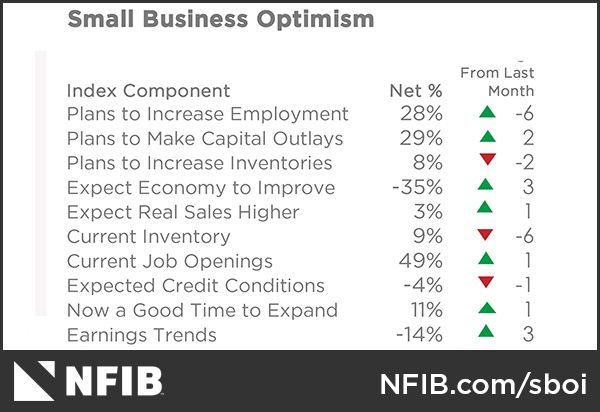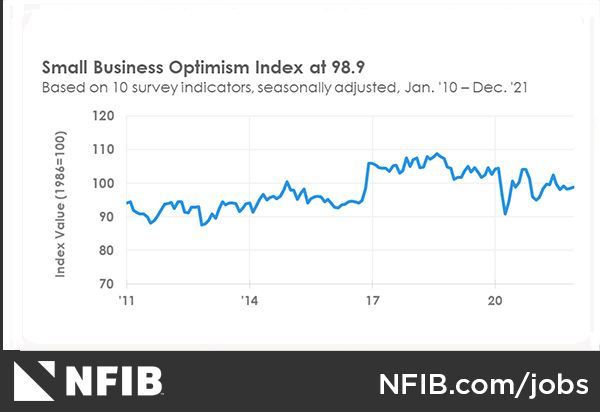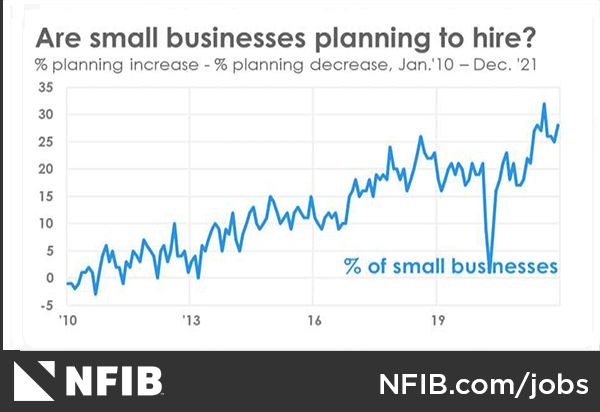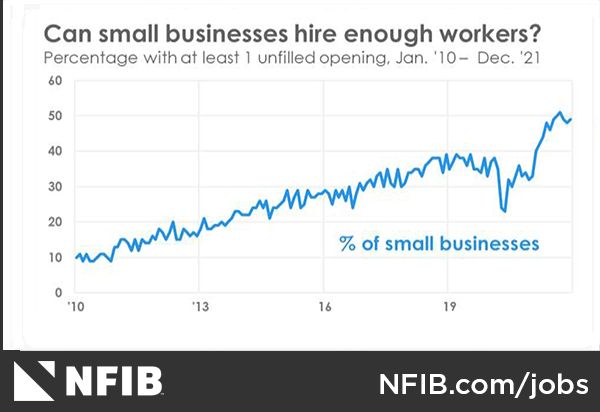 ---
18) US jobs numbers: Oil and gas, mining, performing arts among biggest gainers in December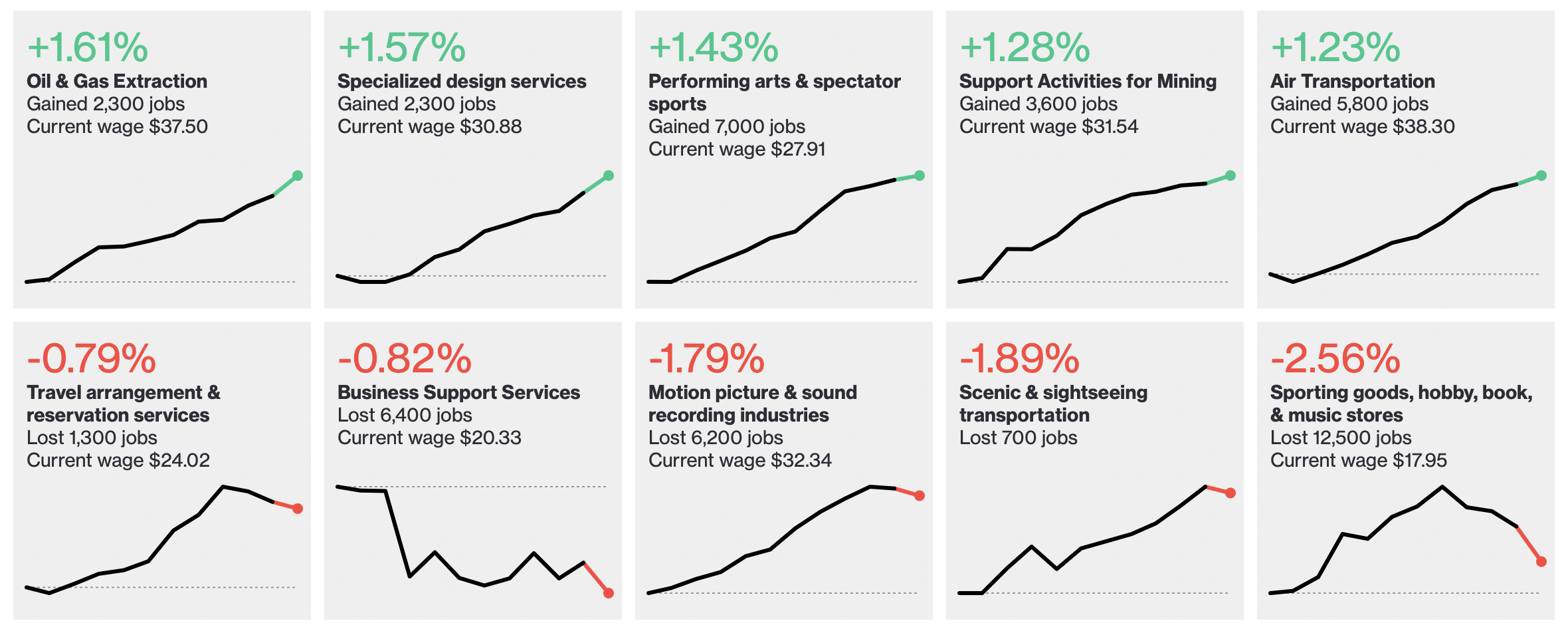 ---
19) 1 in 4 workers plan on quitting in 2022, as Great Resignation continues.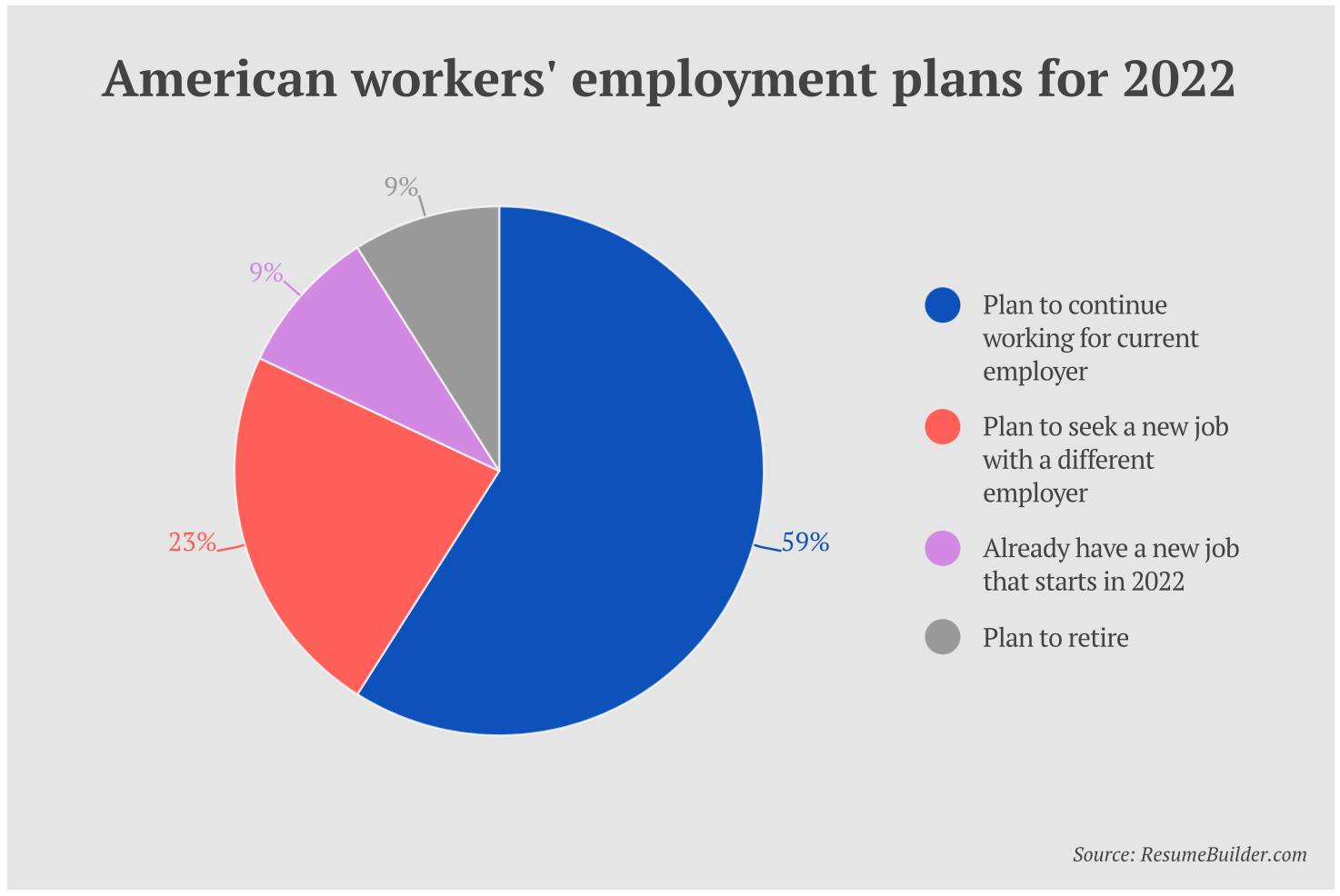 ---
20) Most "types" of content marketing are nonsense: Here are 5 that actually make sense.
---
21) Supply chain woes: A paper mill in Maine says raw materials are too expensive and hard to find right now. So they're asking locals to drop their used pizza boxes and other packaging off at the plant.
---
22) American households face their worst fear: 'Ew, what's that smell?' - There is a growing paranoia that in the pandemic our homes reek of dirty clothes, stinky foods, mildew, pets, trash or worse; 'It's terrifying for people'.  Especially relevant for the Econ Dev Show audience, the article quotes Brenda Fleming, a 65-year-old administrative specialist for Oregon's economic development agency.
---
23) Against willpower: Willpower is a dangerous, old idea that needs to be scrapped.
As a practicing addiction psychiatrist and an assistant professor of clinical psychiatry, I've become increasingly skeptical about the very concept of willpower, and concerned by the self-help obsession that surrounds it. Countless books and blogs offer ways to "boost self-control," or even to "meditate your way to more willpower," but what's not widely recognized is that new research has shown some of the ideas underlying these messages to be inaccurate.
---
24) This is your most important decision: Why your career is your biggest opportunity to make a difference, and how you can use it best.
---
25) Wages are rising because they have to: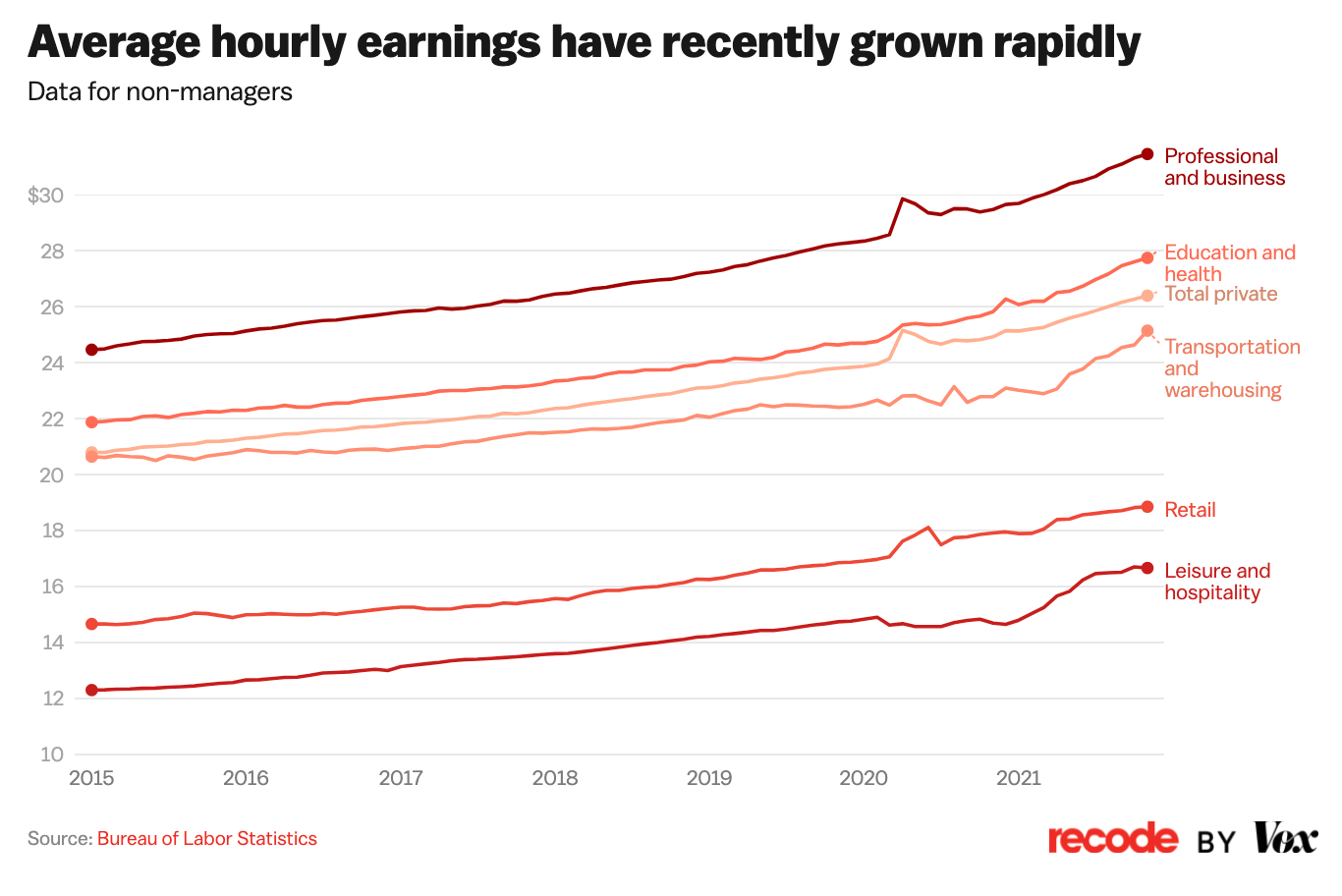 ---
26) Deere has rolled out a fully autonomous tractor: The move from conventional tractors to autonomous tractors is going to be comparable from the move from horses to the combustion engine.
---
27) UPS will handle record 60M returns during peak shipping season: The record-breaking returns volume comes as 27% of U.S. adults expect to make a return during the holiday season and 21% already made a return before Christmas, according to UPS, citing a survey the company conducted Dec. 22-23.
---
28) "Retiring Early" is the new American dream: Why this is a problem.
---
29) What the pandemic's 'open streets' really revealed: Covid-inspired traffic restrictions and street changes have swept scores of U.S. cities since the start of the pandemic. But not all communities have welcomed them.
---
30) The December employment situation: A weak ending to a strong year.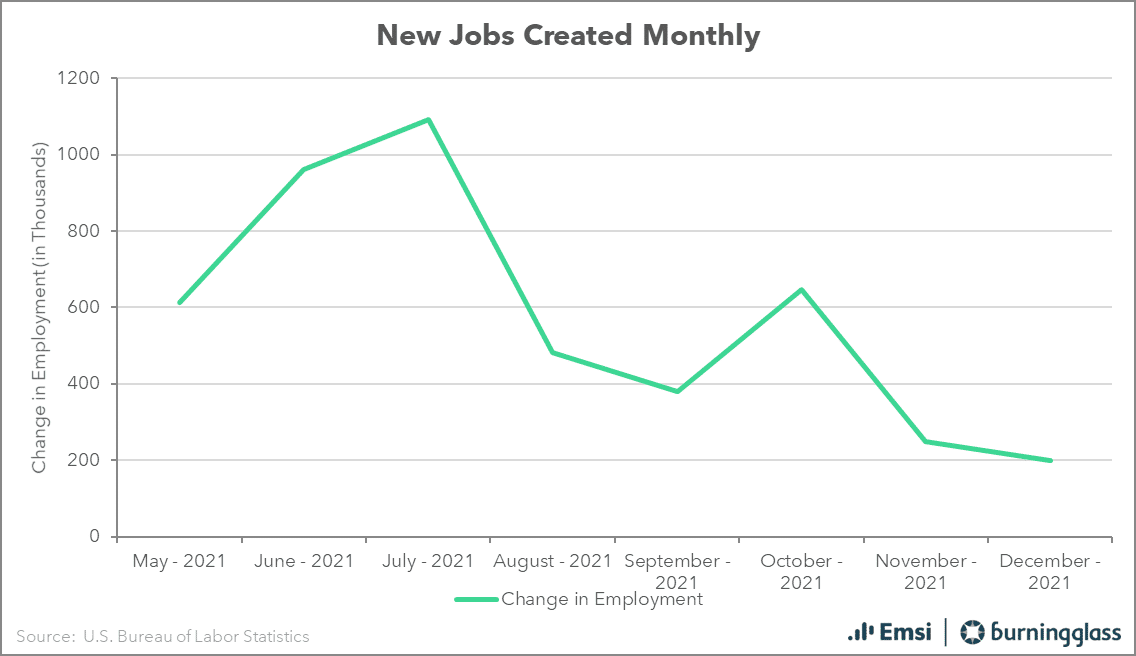 ---
31) 👍👀🦄 You should be using emojis in your email subject lines: How and why.  (Just remember that less is more. 🤦‍♂️)
---
32) Economic Development and Developers in the News #42 - Econ dev news from 51 economic development executives and organizations in 31 states and Canada.
---
33) Econ Dev Show Podcast Episode # 33 - Economic Development in New Mexico with Kristen Gamboa.
---
34) Economic Development Jobs Last Week - 35 econ dev jobs from 19 states.
---
35) The 26 Things Economic Developers Need To Know Last Week - The stories that you need to see from this week. January 6, 2022 edition.
---
36) Seriously, we're all in the wrong business:

---
37) And finally, no more arguing. Which college football team has the most wins of all time?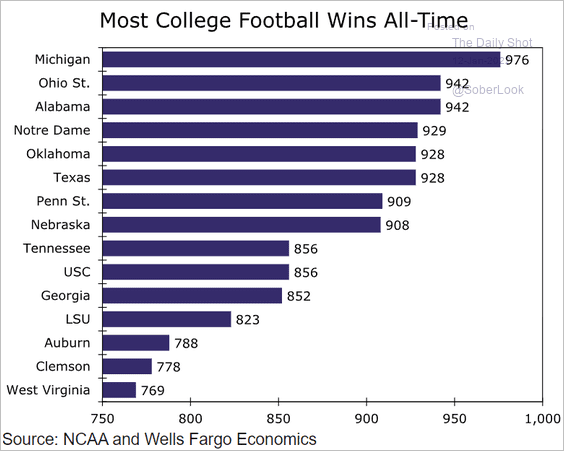 Econ Dev Show Newsletter
Join the newsletter to receive the latest updates in your inbox.