45 Things Economic Developers Need To Know This Week
The stories that you need to see from this week. August 12, 2021 edition.
1) The status of jobs recovery in one word: Stalled.  The U.S. started regaining jobs quickly at the end of the summer a year ago. But in recent months, the improvement has been slight.
---
2) Labor productivity up 7.7 percent in retail trade and 3.6 percent in wholesale trade in 2020: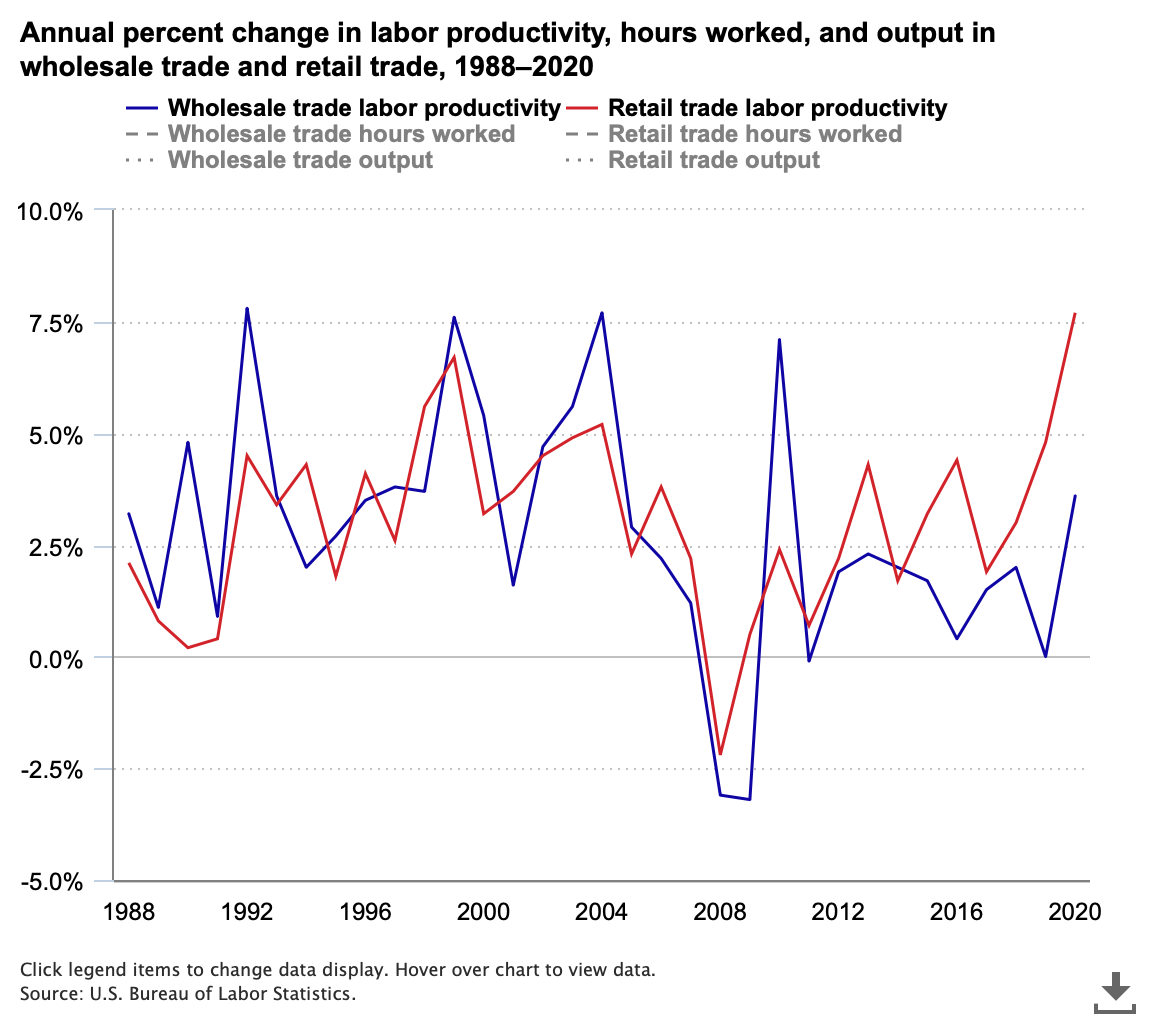 ---
3) The post-pandemic economy has already arrived: While the coronavirus continues to infect roughly 100,000 new Americans every day, it's no longer driving the course of the economy.
---
4) American shoppers are a nightmare: Customers were this awful long before the pandemic.
---
5) The cardboard real estate boom is here: The packaging industry is growing—and so are the buildings needed to house it.
---
6) You know you want to know: What's inside pro bowling balls?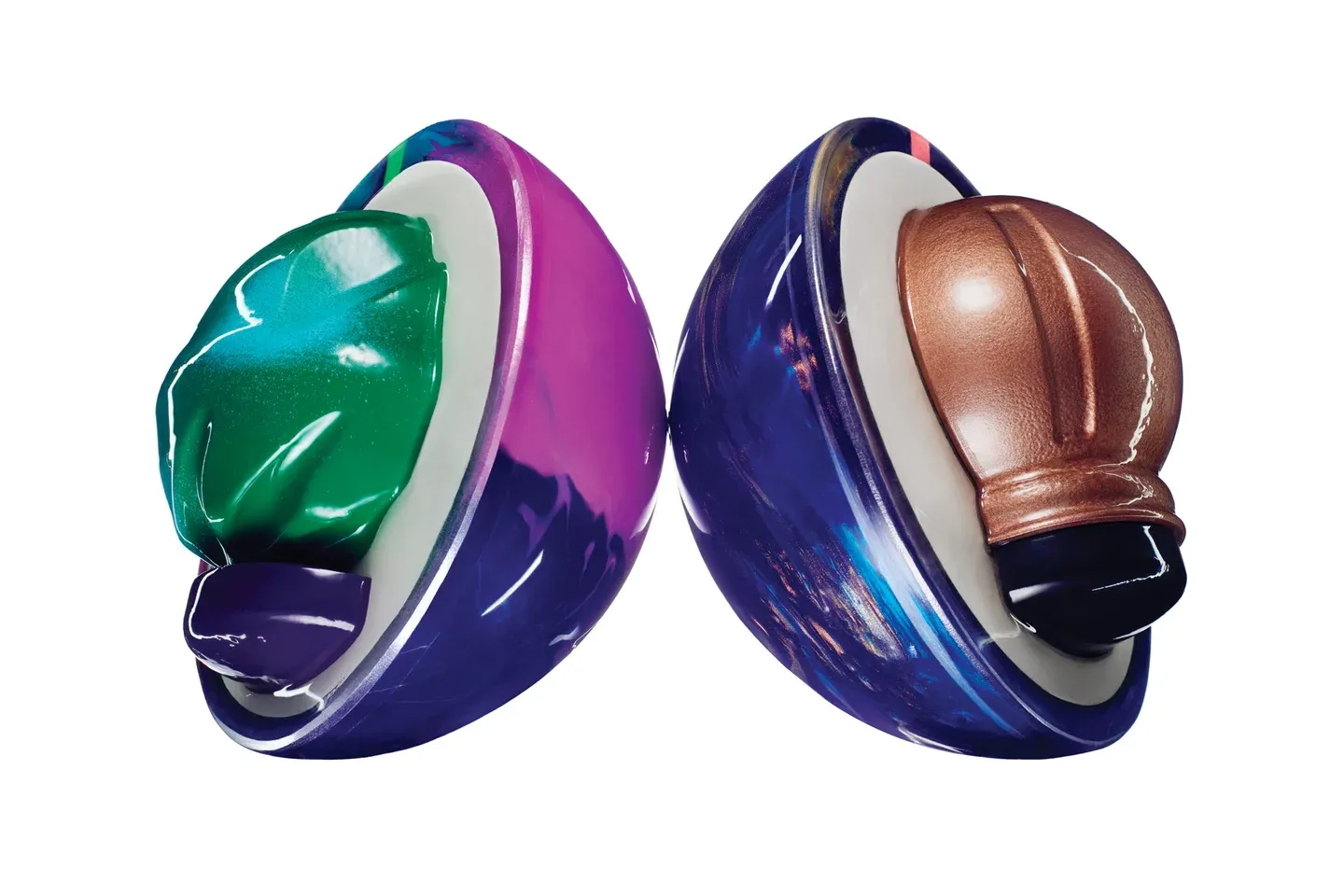 ---
7) How the California megadrought is affecting food prices: California's multibillion-dollar agriculture industry is in serious trouble due to the drought. And you'll be paying for it at the grocery store.
---
8) Here's where the jobs are — in one chart: The headline numbers from the July 2021 jobs report showed the U.S. economy added 943,000 jobs last month and that the unemployment rate fell sharply from 5.9% to 5.4%.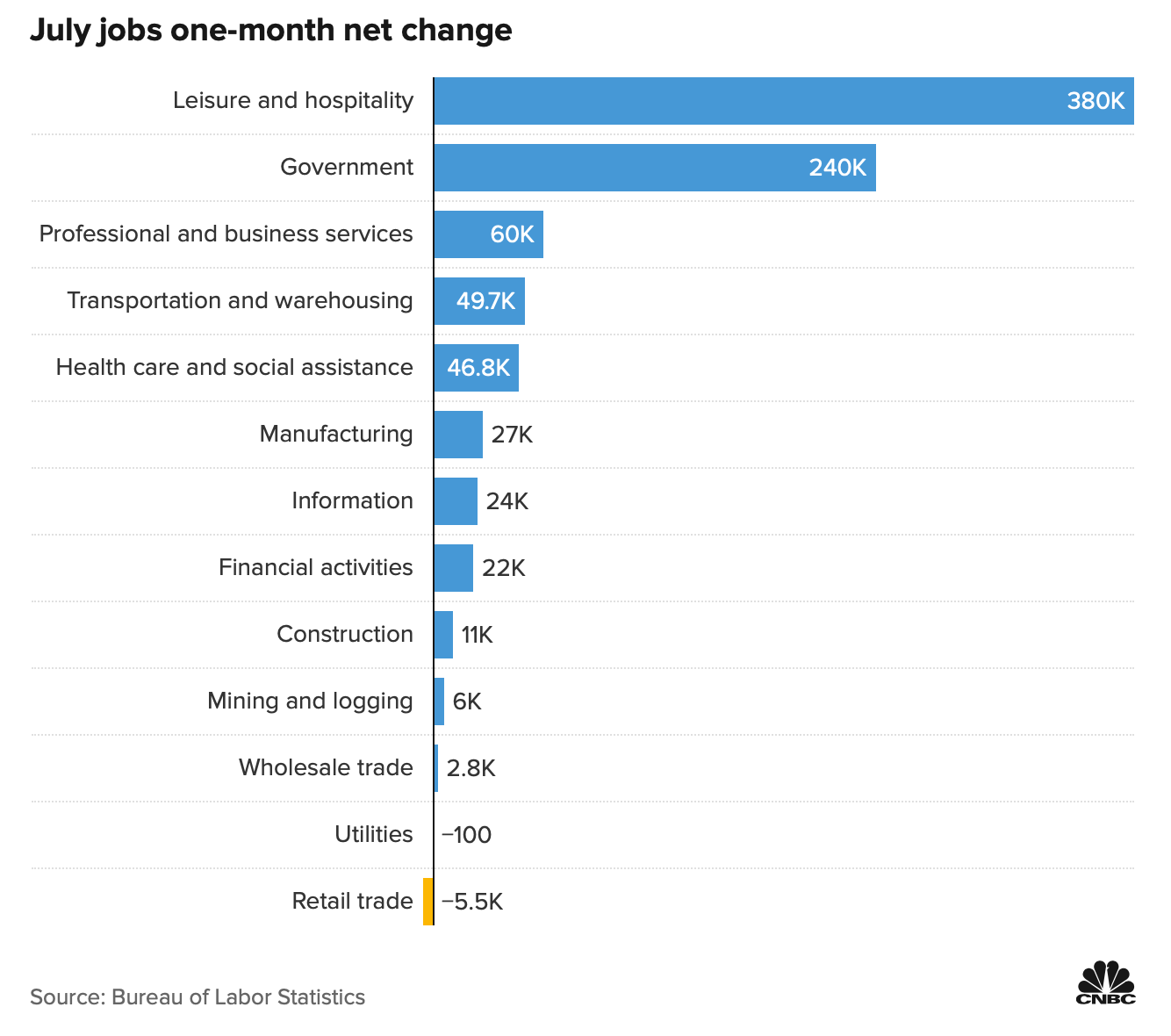 ---
9) The chip shortage is getting worse: The semiconductor supply crunch came for cars and phones. Now consumers are facing higher prices.
---
10) Just-in-time manufacturing? Not with rickety US infrastructure:  Tortured logistics at one factory in Pennsylvania reveal the economic toll of strained highways and ports.
---
11) Who's ready for astroeconomic development? A new evaluation of a nearby star system's potentially habitable water worlds.
---
12) As an appointed public official, I hope that this kind of thing isn't my downfall someday.
---
13) How has the pandemic affected American entrepreneurship?  They responded in a surprising way:
In the Great Recession, new business applications and startups plummeted. And early in the pandemic, we saw evidence that the same thing was happening in the first six to eight weeks. And then starting last June, there's been a surge in new business applications, both for likely new employers and likely new non-employers. The surge was especially high last summer and then tapered off a bit in the fall. But in 2021, it surged again. So essentially, seven of the highest months ever in the data are between July 2020 and now.
---
14) The electrical grid (in 2013).  No comment.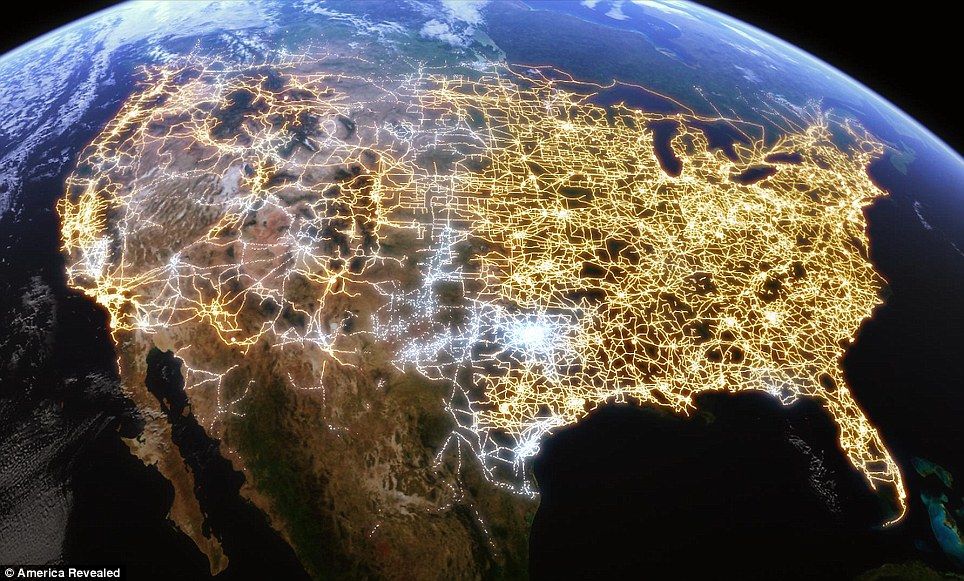 ---
15) 🏠 Work-from-home isn't going to jumpstart America's heartland:
A Brookings analysis finds the gross total out-migration to the classic Heartland states and the Mountain states was only 198,000, out of 4.7 million outbound moves from the coastal metro areas of New York, Los Angeles, Washington D.C., and Seattle.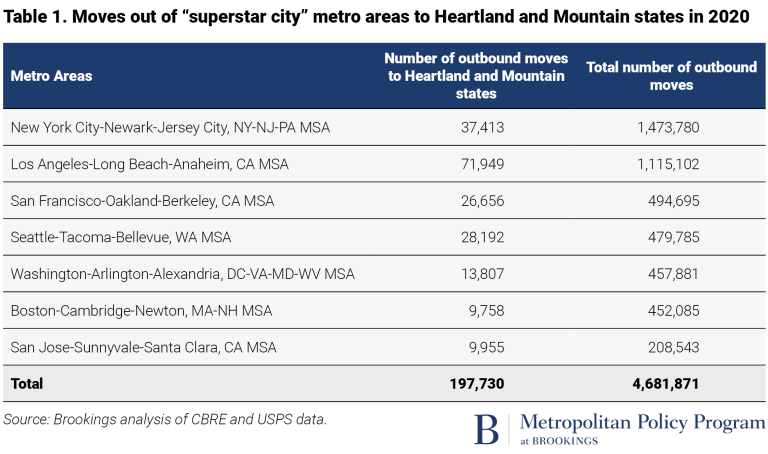 ---
16) The pandemic business boom: COVID-19 killed countless businesses. Surprisingly, it also launched a whole bunch of new ones.
---
17) The relative affordability of new homes holds steady near all-time lows: Believe it or not, that's good news because it means that home prices haven't gotten more unaffordable.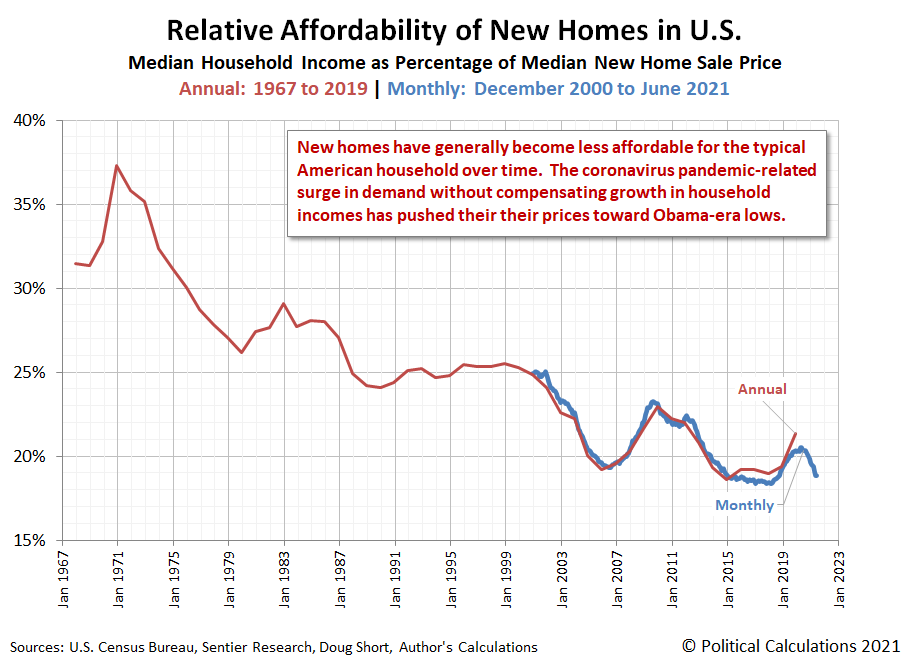 ---
18) There are about 1 million more job openings than people looking for work: Employers are using a number of incentives, including pet insurance and signing bonuses, to fill those positions.
---
19) Amid the labor shortage, robots are stepping in to make the french fries: Fast-food chains are working with a host of startups to bring automation to their kitchens
---
20) The mystery of the missing workers, explained: A retirement boom, a turn for the worse in the opioid epidemic, and the rising cost of child care all stand in the way of employers seeking to fill open slots.
---
21) The Great Resignation: How employers drove workers to quit.
For some workers, the pandemic precipitated a shift in priorities, encouraging them to pursue a 'dream job', or transition to being a stay-at-home parent. But for many, many others, the decision to leave came as a result of the way their employer treated them during the pandemic.
---
22) McDonald's pushes diners to use trays as food bags run tight: US restaurants' to-go sales remain strong, contributing to packaging shortages
---
23) Where are the robotic bricklayers?
It's easy to see the appeal of this idea - masonry construction seems almost perfectly suited for mechanization. It's extremely repetitive - constructing a masonry building requires setting tens or hundreds of thousands of bricks or blocks, each one (nearly) identical, each one set in the same way. It doesn't seem like it would require physically complex movements - each brick gets a layer of mortar applied, and is simply laid in place next to the previous one. And because each brick and mortar joint is the same size, placement is almost deterministic - each brick is the same fixed distance from the previous one.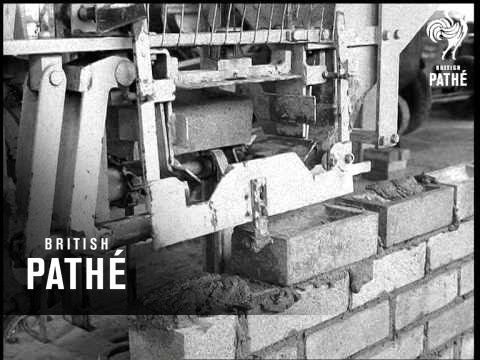 ---
24) Office politics move into the home: As the pandemic drags on — keeping millions of Americans teleworking, and countless students studying remotely — the tense dynamics once confined to the office have infiltrated people's houses and apartments.
---
25) The American Academy of Pediatrics has written a stunning letter to the FDA:
We understand that the FDA has recently worked with Pfizer and Moderna to double the number of children ages 5-11 years included in clinical trials of their COVID-19 vaccines. While we appreciate this prudent step to gather more safety data, we urge FDA to carefully consider the impact of this decision on the timeline for authorizing a vaccine for this age group. In our view, the rise of the Delta variant changes the risk-benefit analysis for authorizing vaccines in children. The FDA should strongly consider authorizing these vaccines for children ages 5-11 years based on data from the initial enrolled cohort, which are already available, while continuing to follow safety data from the expanded cohort in the post-market setting. This approach would not slow down the time to authorization of these critically needed vaccines in the 5–11-year age group.
---
26) Will remote workers get left behind in the hybrid office? The benefits of working from anywhere can also come with bias against those who aren't seen around the hallways.
---
27) Time spent reading for personal interest in 2020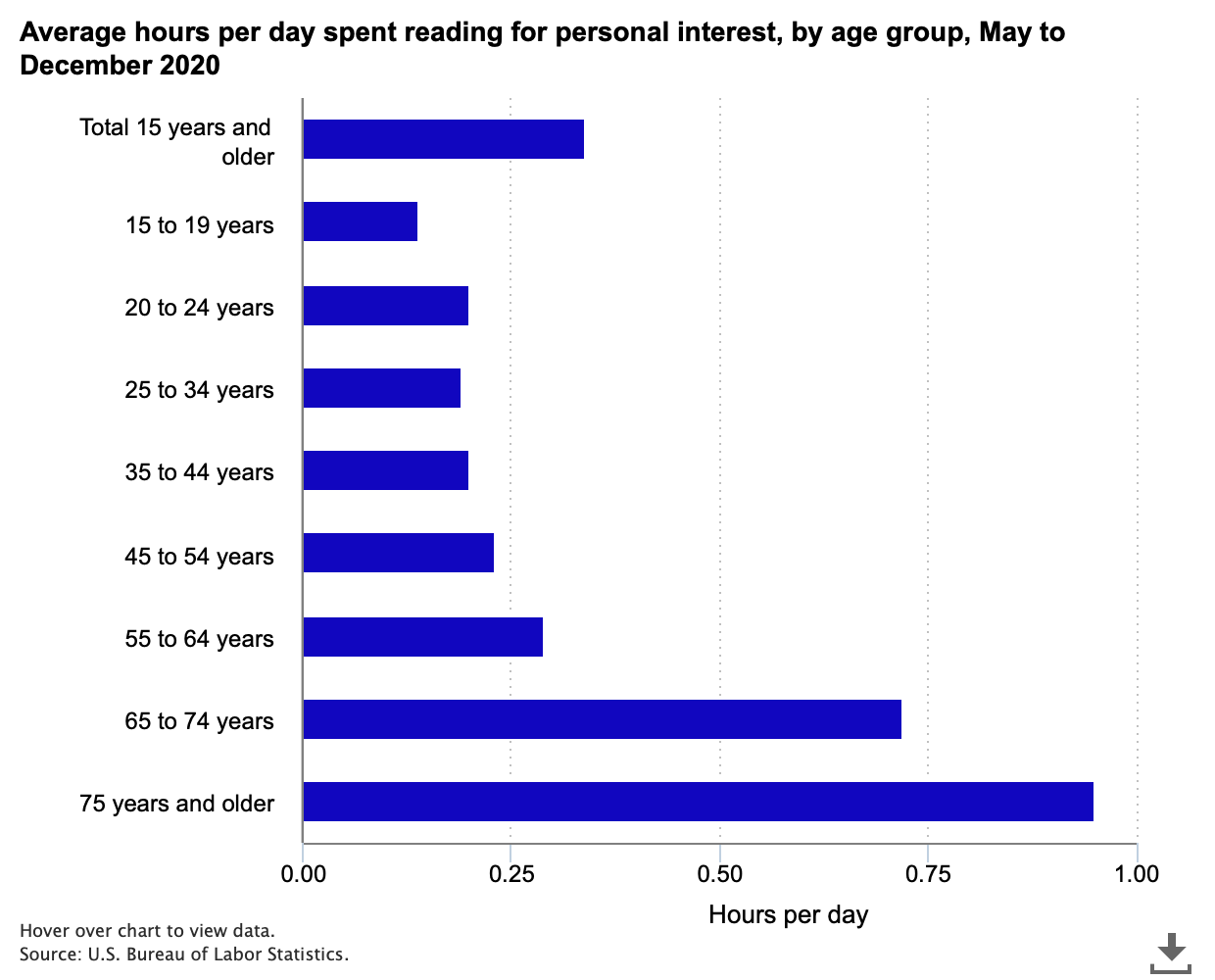 ---
28) Popular car colors over time:

---
29) Cars are back to being depreciating assets: Protracted supply chain issues caused a shortage of new cars, and in turn used cars, as demand boomed.  Now that's ending.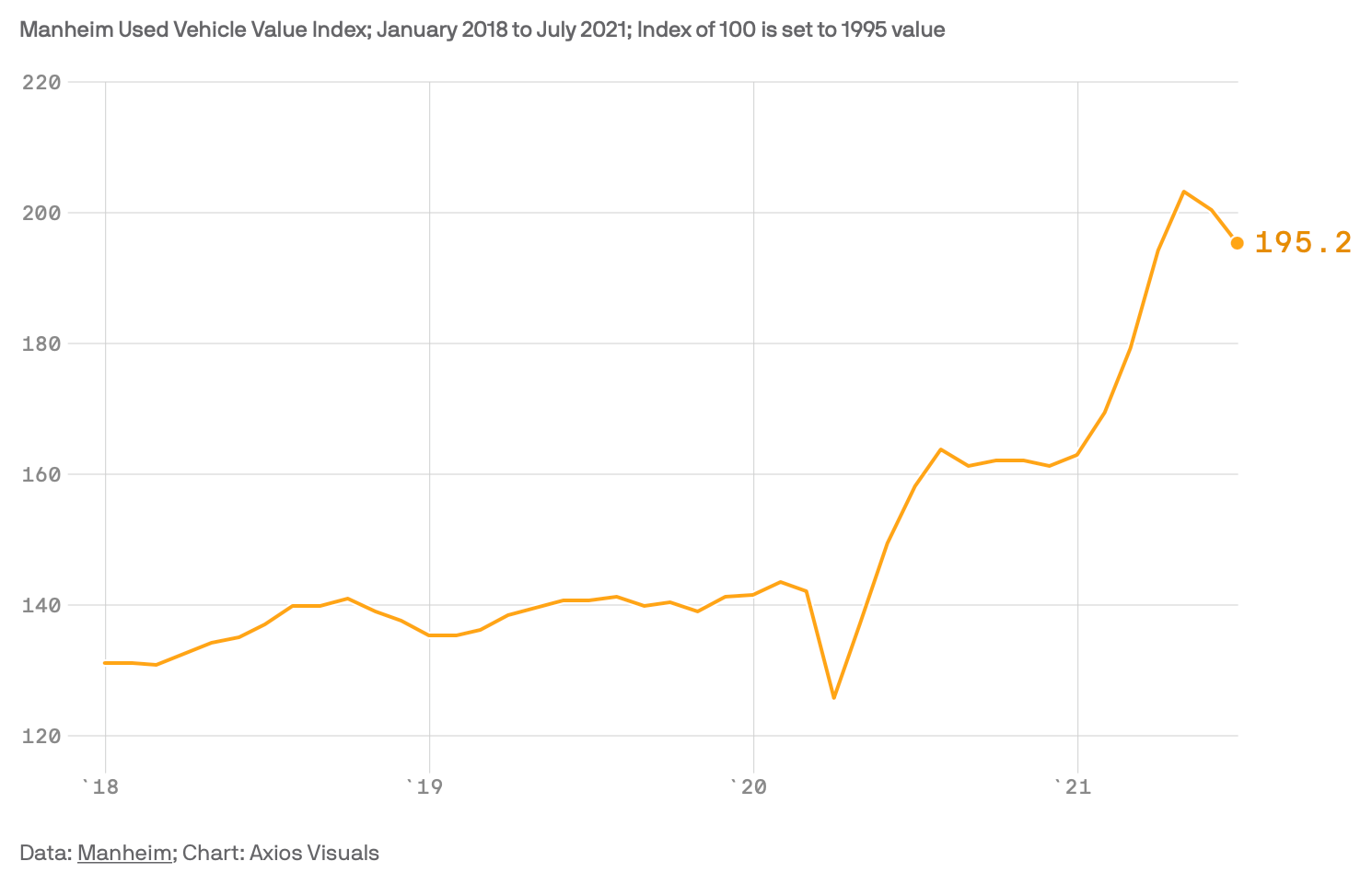 ---
30) Goldman Sachs is giving entry-level bankers a nearly 30% raise: The Wall Street firm, which trailed its peers in raising junior bankers' salaries, now tops them.
---
31) 150 years of US National Debt: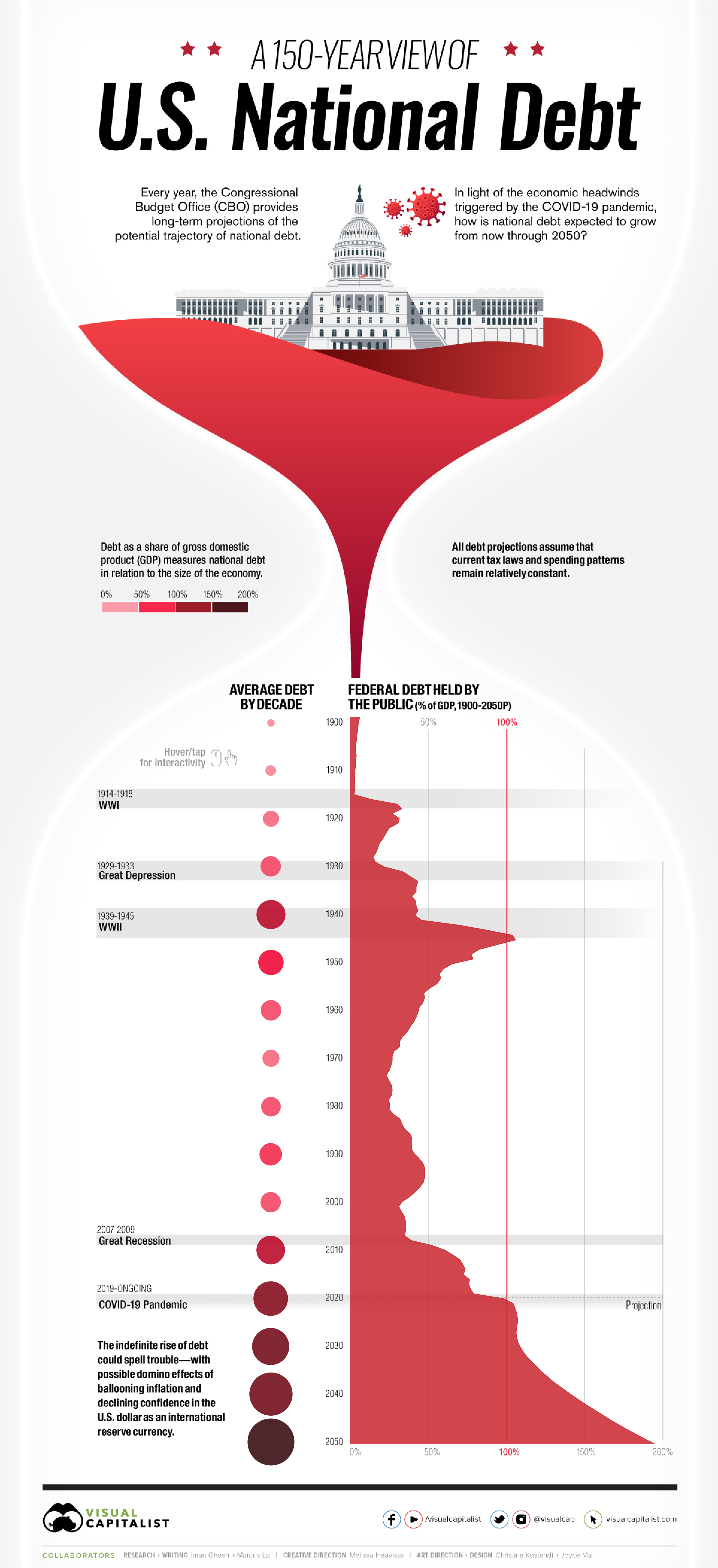 ---
32) Dr. Ray Perryman on why it matters that Texas came in fourth in a CNBC study of the top states for business:
The bottom line is that knowledge workers and, hence, high-growth companies are much less likely to locate in places which are not seen as inclusive and this tendency is increasing over time. This ranking is a compelling early warning signal that short-sighted, counterproductive policies risk eroding the progress over the past 30+ years in building Texas to be the most competitive economy in the country. It's an unforced error that the state can ill afford.
---
33) Auto loans are getting easier to come by: Car loan approval ratings are at the highest since 2015.
---
34) Music as the Olympics in 2021: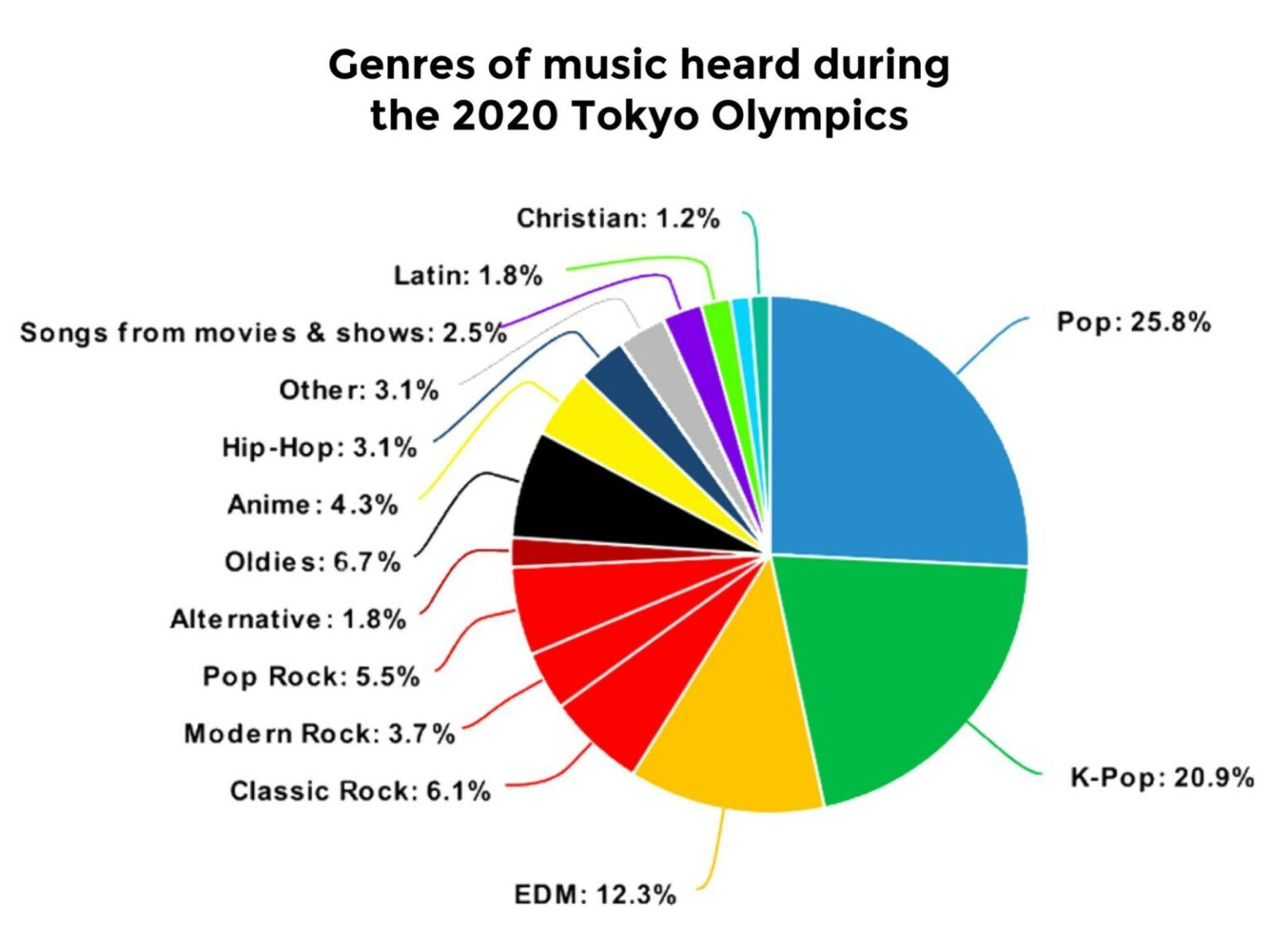 ---
35) What's in the $1.2 trillion Senate infrastructure package? The bipartisan bill includes $550 billion in new investments in roads, bridges, broadband and more. It is widely expected to create a lot of jobs.‌
---
36) Plant-based fish is rattling the multibillion-dollar seafood industry: Beyond and Impossible showed the potential for plant-based proteins. Now tomatoes are coming for tuna.‌
---
37) How 'the pet revolution' unleashed a new top dog in America: Dogs have come a long way since the days when they were put to work on farms and fed scraps. They've even come a long way since just a few decades ago when they spent their nights in the doghouse. Dogs now sleep inside on orthopedic beds. They get top-notch healthcare and visits to psychiatrists who prescribe them antidepressants. They see acupuncturists and psychics. They get massages and spa days. They wear sweaters.‌
---
38) Teenage unemployment rate under 10 percent for the third straight month in July 2021:‌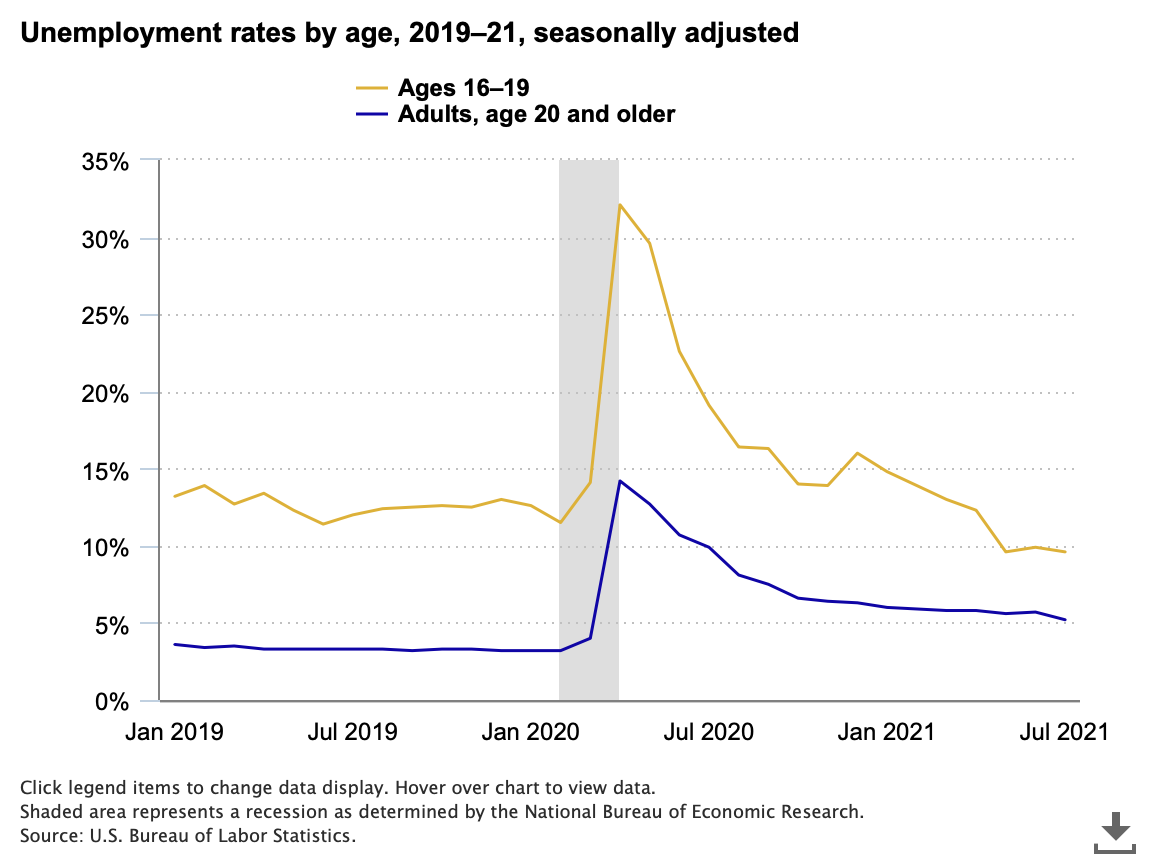 ---
39) Rice, rice, baby: Parents in Japan are sending bags of rice that weigh the same as their newborn babies to relatives who are unable to visit them due to the pandemic.‌
---
40) Geothermal energy is poised for a big breakout: "An engineering problem that, when solved, solves energy."‌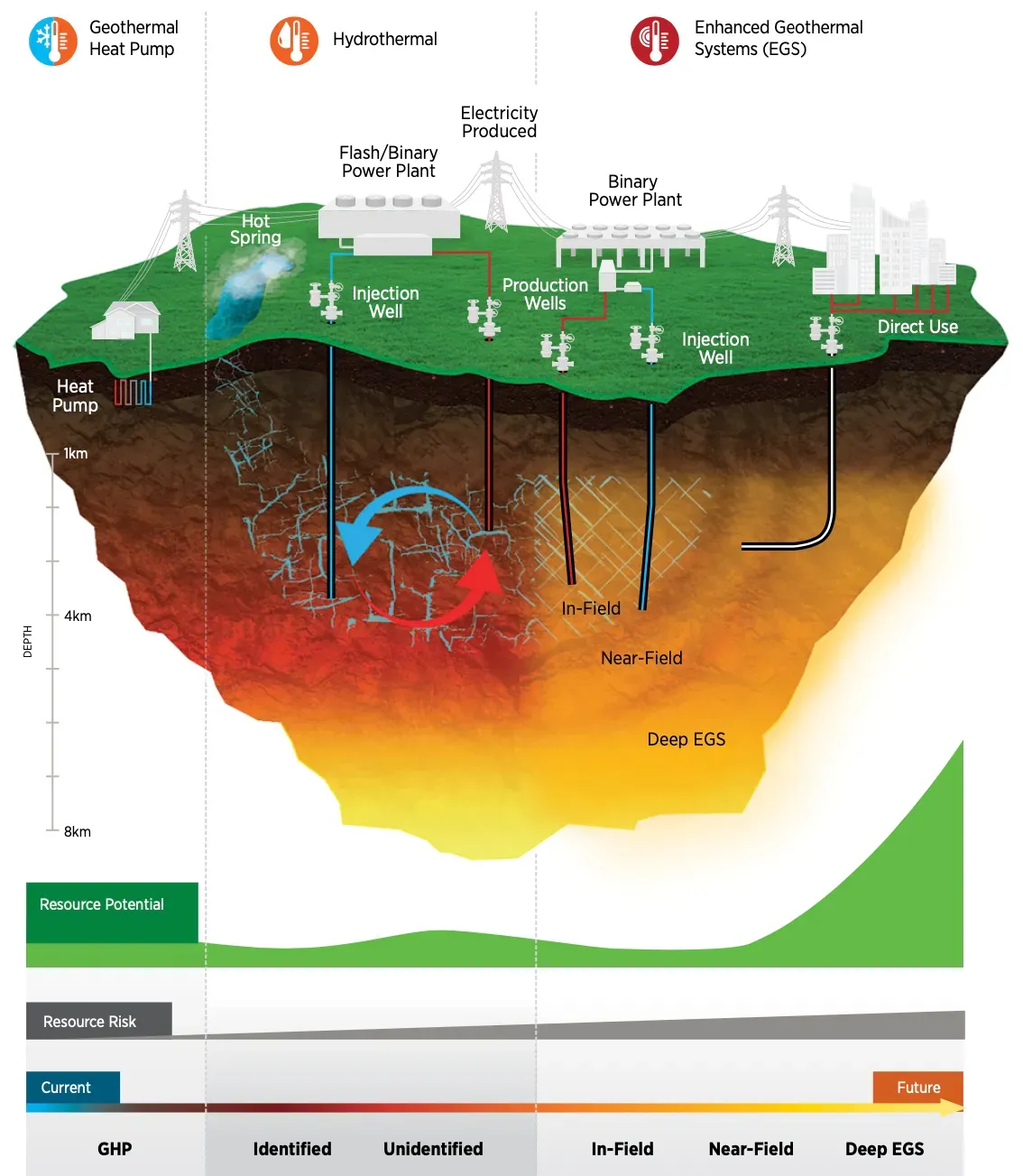 ---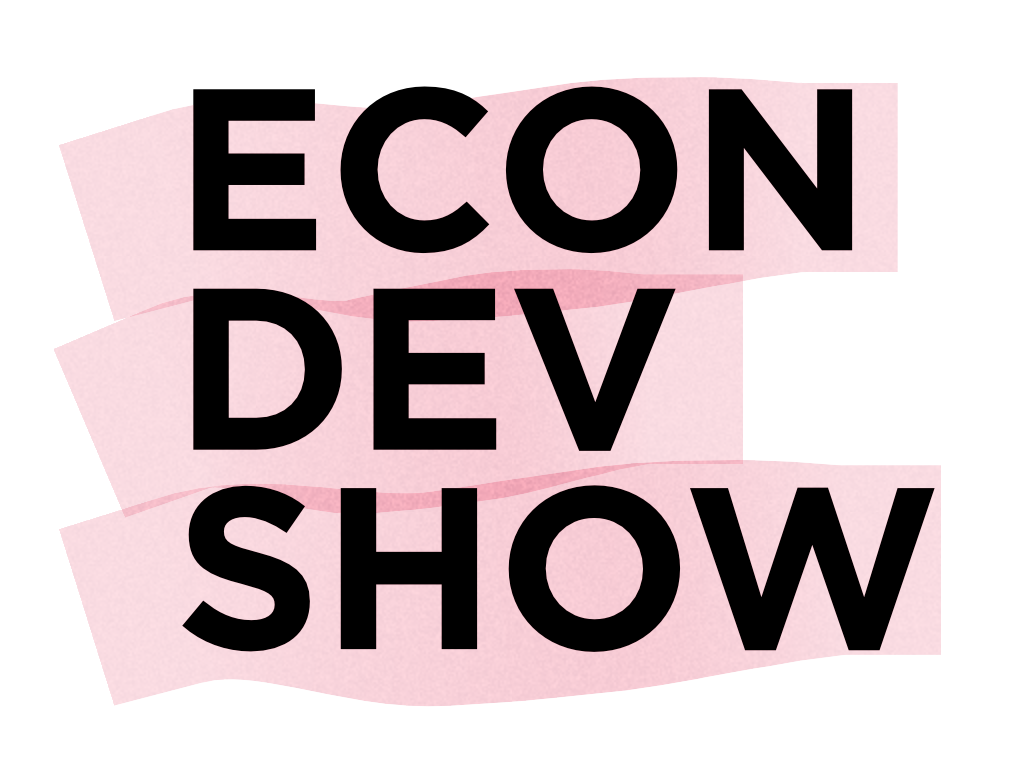 Other items you may have missed this week on the Econ Dev Show:
41) Economic Development and Developers in the News - Econ dev news from 112 economic development executives and organizations in 38 states, the Virgin Islands and Canada.
42) Amazon Has Changed Online Shopping and Economic Development - This isn't about Amazon HQ2, I promise.
43) Podcast Episode 14 - Is Stewart McGregor the Friendliest Economic Developer in Texas? - What happens when you pair one of the friendliest economic developers you'll ever meet, with one of the most interesting cities that you've never heard of?
44) Economic Development Jobs This Week - 26 new econ dev jobs in 15 states. August 6, 2021 edition.
45) 46 Things Economic Developers Need To Know This Week - The stories that you need to see from this week. August 5, 2021 edition.
---
If this is your first time reading, or you received this in an email from a colleague: Hello!
The Econ Dev Show is a podcast, weekday email newsletter, and blog of actionable strategies, fresh news, insights, and ideas from the economic development community and your host, Dane Carlson.
Listen now in your favorite podcast player, or subscribe.
Econ Dev Show Newsletter
Join the newsletter to receive the latest updates in your inbox.