56 - Economic Development and Developers in the News
Econ dev news from 187 economic development executives and organizations in 41 states, and Canada.
Table of Contents
Welcome to the 56th weekly edition of Economic Development and Developers in the News.
Today's issue contains economic development news from 187 economic development executives and organizations in 41 states, and Canada.
Two more things:
Does your EDO have a theme for project code names?  (For example: animals, presidents, or Star Wars characters.) If so, what is it?  Reply to this email and let me know, and I'll share.
Our first class of Econ Dev Show Peer Mentoring is nearly full, and starts soon (May 2).  Sign up now to participate.
-  Dane
---

---
Alabama
Holle Smith, President at Ozark-Dale County Economic Development Corporation, attended OU-EDI in Pittsburgh.
Alaska
The Maritime Festival returns to Juneau. "The purpose of the event is to raise awareness about how important all things Maritime are to Juneau's economy. If we look at how many people in Juneau fish every year it's almost 800. That's more than we have federal workers in Juneau. That's more than we have minors in Juneau," stated Brian Holst, Juneau Economic Development Council Executive Director.
Arizona
Over her years in economic development, Tami Ursenbach Mohave County Economic Development Director has brought over a billion dollars in capital investments into multiple communities, saved hundreds of jobs and created thousands of new jobs.
Barbra Coffee, with the City of Tucson, and Kelly Patton, with Arizona Public Service, were named Top 50 economic developers by Consultant Connect.
BioProcure, the premier procurement and accounts payable services company for biotech companies, is expanding to a temporary office in Chandler, Arizona. The company expects to hire roughly 35 employees in the first year and 150 within three years. (Sandra Watson, President and CEO of the Arizona Commerce Authority)
Arkansas
Jeff Morris, with the East Arkansas Planning and Development District, recently completed the annual Mid-South Basic Economic Development Course offered through Arkansas Economic Developers and Chamber Executives.
The Arkansas Economic Development Commission has announced that TexARKana is the latest city to complete the state's Competitive Communities Initiative. (CEO at AR-TX Regional Economic Development Inc. Rob Sitterley)
California
A global business expert and an economist will speak at the Solano Economic Development Corporation's Annual Meeting Breakfast, set for April 29. Robert Hess is an industry leader in corporate location strategy and site selection. He will give the keynote speech at the gathering, which will discuss opportunities to grow Solano County's economy, business sectors and talent pipeline. Dr. Robert Eyler, president of Economic Forensics and Analytics, Inc., will also speak.
Meet the Manager: Brentwood welcomed a new manager of economic development in January: Long Island, N.Y. transplant Ricardo Noguera.
Santa Clarita Economic Development Corporation's Holly Schroeder made North America's Top 50 Economic Developers list.
Canada
Town of Minto Mayor George Bridge was recognized at a gathering of Ontario leaders in the field of economic development here last week. Bridge received the Community Influencer of the Year Award at the Economic Developers Council of Ontario. (Belinda Wick-Graham, Minto's director of economic and community development; EDCO president Rob Nolan)
Town of Gravenhurst won the Economic Development Council of Ontario Investment Attraction Award for communities with a population under 100,000 people, for their Outfitter Attraction Program. This program was developed as an action to the Council-approved Tourism Destination Plan and Muskoka Wharf Revitalization Plan which used a short video to attract leads for potential entrepreneurs looking to open an outfitter in the Town. On top of attracting a higher-than-expected number of leads, the program has resulted in successful investment for the area. (Jeff Loney, Manager of Economic Development, Marketing, and Tourism)
Fort McMurray Wood Buffalo Economic Development and Tourism is asking Wood Buffalo council for a second chance to convince the community that it deserves $4.36 million in annual funding.  Wood Buffalo regional council discussed FMWBEDT's funding at a meeting in March, but when it came to approve funding, council was split 5-5, meaning the organization would not get the money it needs to stay alive.  Since 2018, the organization has received just over $18 million in funding from the municipality. (Kevin Weidlich, president and CEO)
Collingwood's Economic Development team received an award and honourable mention from the Economic Developers Council of Ontario during the president's dinner and awards ceremony. The Town, along with the Collingwood Downtown Business Improvement Area, won the award for tourist attraction and tourism product development for communities under 100,000 population. (Brennan Kenny, Manager of Economic Development)
Colorado
Cilia Kohn is a new Digital Marketing Manager at Development Counsellors International.
The Chaffee County Economic Development Corporation has planned an Employer Workforce Discovery Roundtable to discuss their workforce shortage. The purpose of the roundtable is to identify the top pain points of Chaffee County employers, to inform future action by key collaborators. (Jake Rishavy, executive director)
Connecticut
Mohegan Sun Gaming and Entertainment president and CEO Ray Pineault is the keynote speaker for CBIA's Connecticut Economic Update conference.
Florida
The Economic Development Corporation of Sarasota County announced its 17th annual Economic Outlook Luncheon. Sean Snaith, director of the University of Central Florida's Institute for Economic Competitiveness will keynote.
Erin Silk, vice-president of business development services at the Economic Development Corporation of Sarasota County, has become Sarasota County's first certified economic developer.
Krystal Permanan, Airport Business Development Administrator for the Fort Lauderdale Executive Airport, successfully completed OU-EDI.
An Indiana freight and trucking company is relocating its logistics division to Tampa in a move that could result in up to 150 new jobs. (James Nozar, chairperson of the Tampa Bay Economic Development Council)
As world and community evolve, so must the Sarasota County Economic Development Corporation. (CEO Lisa Krouse)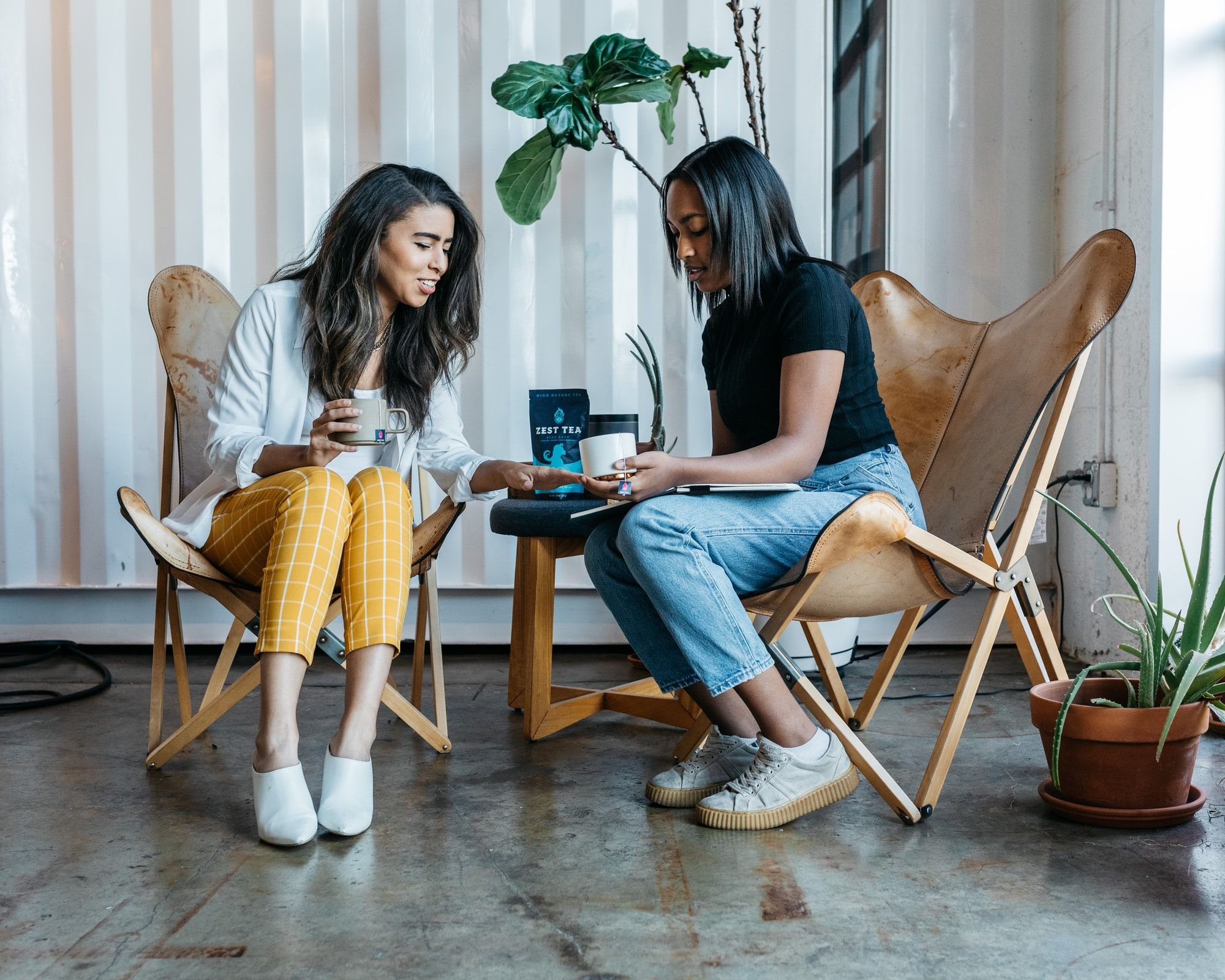 Econ Dev Show Peer Mentoring
Help other econ devs, and be helped, as both teacher and student.
Learn More
Georgia
Congressman Sanford Bishop gave special recognition on Friday to Albany's Community Development Council for their role in supporting businesses in the Good Life City. (John Hawthorne, director of economic and community development for the City of Albany)
Idaho
The Idaho Economic Development Association will hold its annual conference this week.
Illinois
The Village of Oswego has hired Kevin Leighty as its new economic development director. Leighty's job is support current businesses and attract new businesses to the village. Leighty most recently worked as an economic development consultant for the Village of Schaumburg and has nearly a decade of experience in the field.
It may take three to five years for a "space realignment' to take place in downtown Evanston, as businesses both recover and change their model of operation coming out of the COVID-19 pandemic, according to Evanston's Economic Development manager, Paul Zalmezak.
Economic development is bustling in Grundy. (Nancy Norton, President & CEO at Grundy Economic Development Council)
Martesha Brown has left the Rockford Area Convention & Visitors Bureau for Midland States Bank, where she is working as a regional community development relationship manager for the banks' northwestern Illinois region. She is assisting in the development and execution of Midland's regional community development plans.
Indiana
Mayor Chris Jensen presented the proposal. He said in 2018, legislation was enacted that allowed Indianapolis and Carmel to form a regional development authority when the Red Line transit system was brought forth. The new RDA will replace that and include all communities involved in the White River READI Grant initiative.
It has been just over a year since three economic development organizations in southwest Indiana merged, forming the Evansville Regional Economic Partnership. During that time, not only did E-REP consolidate three entities, but it also applied and was awarded one of the $50 million state grants through the Regional Economic Acceleration and Development Initiative. Chief Executive Officer Tara Barney says the organization has focused on being nimble and responsive when opportunities arise.
Sporting new logos, fresh content and onsite video segments, the Daviess County Economic Development Corporation, Chamber of Commerce and Visitors Bureau launched their first phase of a unified marketing and information outreach. New websites for the three county organizations and an overall unified brand and website – We Are Daviess County – are now online. (Bryant Niehoff, executive director the Daviess County Economic Development Corporation; Joe Morris, Executive Director of the Daviess County Chamber of Commerce and Daviess County Visitors Bureau)
Indiana Gov. Eric Holcomb announced plans Friday for his second overseas business trip this spring. Holcomb will travel with state Commerce Secretary Brad Chambers to Sweden, the United Kingdom and Monaco from April 24 to May 1 for meetings with business and government leaders in those countries.
Iowa
Alex Lynch has been named the senior director of business attraction at the Greater Des Moines Partnership. (Mike Swesey, executive vice president of economic development)
Joanne Husak, the economic development administrative assistant for Tama County was presented a Years of Service Award for her twenty years of work.
Construction of an $81.5 million mixed-use Cedar Rapids First and First West development soon will be underway with the investment of local developers under 1st and 1st LLC and the support of city incentives, transforming the empty city-owned space into a mix of housing, hotel rooms, public gathering space and restaurants, including a Big Grove brewery. (City Economic Development Manager Caleb Mason)
Kansas
Consultant Connect has named GO Topeka president Molly Howey one of North America's Top 50 Economic Developers. (Matt Pivarnik, CEO of the Greater Topeka Partnership)
Kentucky
Envision AESC, a world-leading Japanese electric vehicle battery technology company, along with Gov. Andy Beshear and the Bowling Green Area Chamber of Commerce, announced its $2 billion investment to build a new, approximately 3 million square foot, state-of-the-art gigafactory in the Kentucky Transpark in Bowling Green, Warren County. (Ron Bunch, President and CEO of the Bowling Green Area Chamber of Commerce)
Louisiana
Two economic developers and a former Downtown Development District employee have been selected as finalists in the search for a new executive director for the Baton Rouge Downtown Development District. The finalists recommended by the district's search committee Tuesday are: Jefferson Traywick, a partner on the Birmingham Business Alliance's Growth Team in Alabama; James Slaughter, a consultant and economic development specialist from Beacon, New York; Whitney Sayal, assistant director of urban trails at BREC, who spent eight years on the Downtown Development District staff as a development project director. Davis Rhorer, who led the district since it was formed in 1987, died in March 2021 from COVID-19. Gabe Vicknair served as interim executive director until last month, when he left to take another job.
Louisiana has launched a new website that provides an interactive record of a landmark year for economic development across the state: $20.5 billion in new capital investment, more than 18,000 new direct and indirect jobs, and widespread innovation and diversification across existing and emerging industries. (LED Secretary Don Pierson)
The Louisiana Credit Union League Board of Directors has selected Matt Rookard as their next President and CEO. Rookard joins LCUL following the departure of Bob Gallman, who retired in March after serving more than forty years in the movement. Rookard brings extensive experience working in the public, private, and non-profit sectors throughout the state, most recently serving as President/CEO of the Terrebonne Economic Development Authority.
Maryland
Greenfield Development Co. has produced its 85-page analysis of New Hanover County's economic development climate. (Robin Spinks and Mary Lilley, partners in Greenfield Development)
Massachusetts
The Norton Economic Development website was recently revamped with new tools from Localintel. (Paul DiGiuseppe, Director of Planning and Economic Development at the Town of Norton)
The April 6 meeting was a turning point for the Mattapoisett Master Plan Committee, as a draft of goals and strategies in various categories was unveiled. Guiding the local committee has been Lizeth Gonzalez, principal comprehensive planner with the Southeastern Regional Planning and Economic Development District.
Michigan
Christina Frank, Vice President of External Affairs at Cornerstone Alliance, has been named one of Top 50 North America's Economic Developers of 2022 by Consultant Connect.
Christopher Germain was hired as the new Lake Superior Community Partnership CEO by the organization's Board of Directors and will start his new role beginning June 2022. Germain is currently employed as a Senior Redevelopment Ready Communities Planner with the Michigan Economic Development Corporation. Current LSCP CEO, Sarah Lucas has recently been appointed to the State of Michigan's newly established Office of Rural Development and is excited to still be able to continue to work with the region in her new role. Lucas' last day at the LSCP is April 15. To ensure continuity and continued momentum on all of the LSCP's strategic priorities during the transition time between CEOs, Lois Ellis, Executive Director of the Dickinson Area Economic Development Alliance, will serve as Interim CEO, while also continuing to serve in her current position.
Michigan Economic Development Corporation certified planner Christopher Germaine was on hand Monday to give the Niles City Council a presentation of the results of its Winter Cities Report concerning downtown Niles. In September 2021, Niles was one of two municipalities in the state chosen by the MEDC for a new winter strategies pilot program aimed at turning winter economic development and recreation ideas into action. The report provides strategies for downtowns to drive foot traffic, maximize community assets and promote economic vitality during the winter months. Lisa Croteau, Director of Marketing and Administration for Niles Main Street, appreciates the study and thinks its recommendations will improve downtown Niles.
Gun Lake Investments, the non-gaming economic development arm of the Gun Lake Tribe, has made an equity purchase in Hall Technologies, a Texas-based company that designs and manufacturers audio-visual equipment for schools, hospitals and other businesses. (Monica King, CEO)
Lakeshore Advantage President Jennifer Owens was named one of Consultant Connect's top 50 economic developers in North America.
Minnesota
Minnesota placed below the national average for economic development transparency in a new study from Good Jobs First. Minnesota received 17.4 out of a possible 100 points. The national average score was 22. (Good Jobs First Senior Research Analyst Kasia Tarczynska)
After more than 25 years of making Rochester Community and Technical College its home, a regional organization that helps small businesses is moving to join a new hub of economic development organizations coming to downtown Rochester. The Southeast Minnesota Region Small Business Development Center is shifting its operations from RCTC to join Rochester Area Economic Development, Inc. (RAEDI President John Wade)
More than half a million dollars is being steered towards Monticello's Block 52 development thanks to a grant from Minnesota's principal economic development agency. The Monticello Economic Authority has been awarded $517,500 grant from the Minnesota Department of Employment and Economic Development. (Claudia Ursulescu Kracht of DEED's Brownfields and Redevelopment Unit; Monticello Economic Development Manager Jim Thares)
On St. Paul's Snelling Avenue, the city and owner hope the old building can find new life. "This is the next phase of building that corridor," said Gene Gelgelu, president and CEO of African Economic Development Solutions, which helps African immigrants start businesses and would anchor the redeveloped building.
Mississippi
Mississippi Power Growth Initiatives Project Manager Stacy Lester has been named one of North America's Top 50 Economic Developers in 2022 by Consultant Connect.
Mississippi is creating a group to promote economic development and other projects in areas crossed by the Tallahatchie and Little Tallahatchie rivers. Republican Gov. Tate Reeves on Thursday signed House Bill 1323, which becomes law July 1. The Tallahatchie River Authority will have members from eight northern counties: Lafayette, Leflore, Marshall, Panola, Quitman, Tallahatchie, Tippah and Union.
The Greater Picayune Area Chamber of Commerce's Coffee with the Mayor featured a number of updates from Mayor Jim Luke. During the event, Luke touched on the various projects underway in the city. (Pearl River Economic Development District Director Lindsay Ward)
Missouri
Rob Gilligan is the new President/CEO at Cape Girardeau Area Chamber of Commerce.
Jim Fram, founder of Community Growth Strategies, was one of the presenters at the Mid South Basic Course last week.
A longtime leader with the City of Springfield is stepping down from her position as the city's director of economic development. Sarah Kerner has worked in several roles with the City of Springfield since 2008.
The Missouri Department of Economic Development announced today that Lori Becklenberg will serve as its new Deputy Director for the Regional Engagement Division, which promotes regional economic growth through tailored solutions for business and community development projects. (Michelle Hataway, Director of the Division of Regional Engagement)
Nebraska
The City of Plainview received the 2022 Governor's Showcase Community Award. (Susan Norris, Director, City of Plainview & Pierce County Economic Development; Chris Rasmussen, Nebraska Department of Economic Development; Deb Pahling, Northeast Field Service Rep, Nebraska Department of Economic Development; Daniel Janke, Business Program Specialist, USDA Rural Development)
New Jersey
Paterson Economic Development Director Michael Powell announced the Clean Commercial Corridors Initiative to support a clean and safe city.
As part of an effort to welcome the LGBTQ+ community to one of Atlantic City's up-and-coming neighborhoods, the Chelsea Economic Development Corporation is hosting a special tour to showcase an inclusive area that is emerging as an ideal investment opportunity for potential homebuyers at the Jersey Shore. (Elizbeth Terenik, President)
The New Jersey Innovation Evergreen Fund has been approved by the New Jersey Economic Development Authority Board to help increase access to resources and venture capital in the state. It also aims to create partnerships between well-resourced corporations, and national investors to financially support budding entrepreneurs. Under the NJIEF, the State will become an equity investor in startups deploying up to $600 million into companies alongside professional venture capital groups. (Thomas Bracken, President & CEO, New Jersey Chamber of Commerce; Tim Sullivan, CEO, NJEDA)
The Morris County Economic Development Alliance, the nonprofit of the Morris County Economic Development Corporation, and the Morris County Tourism Bureau have been merged. (Craig Schlosser, Vice President, Morris County Economic Development Corporation and President of MCEDA)
New Mexico
A regional economic development group has identified the five largest economic sectors for southeast New Mexico and outlined some goals and strategies to promote growth in the years ahead. The final draft of a regional economic recovery and resiliency plan, "Moving Forward: Inherently Resilient," was provided to the board of directors of the Southeastern New Mexico Economic Development District/Council of Governments. (Debi Lee, Recovery Plan Coordinator, Southeast New Mexico Economic Development District; Dora Batista, Executive Director, Southeastern New Mexico Economic Development District)
An initiative that helps businesses transform New Mexico national laboratories' technologies into viable products and services will continue driving innovations to market into 2027. Passed by the state legislature and signed into law by Gov. Michelle Lujan Grisham in March, the bill graduates the pilot Technology Readiness Gross Receipts Tax Credit Initiative into a five-year program. (Mary Monson, Senior Manager of Technology Partnerships and Business Development, Sandia National Laboratories;
Alicia Keyes, Cabinet Secretary, New Mexico Economic Development Department; Mariann Johnston, Deputy Program Manager, Los Alamos Feynman Center for Innovation; Genaro Montoya, Program Manager, Sandia National Laboratories)
New York
The city of Amsterdam has a combined 902 acres of land, including 122 "strategic sites", set to be included in New York state's Brownfield Opportunity Area zone program, which unlocks access to federal tax credits as well as other state and federal money aimed at helping to clean-up polluted soil and redevelop long neglected former industrial sites. (Amanda Bearcroft, Director of Community & Economic Development, City of Amsterdam; Stephen Smith, Executive Director, Mohawk Valley Economic Development District)
During 2021, new activity occurred across Genesee County, including major projects at the Science & Technology Advanced Manufacturing Park, Apple Tree Acres, and preparedness for future growth at the Genesee Valley Agri-Business Park and Gateway II Corporate Park. The projects will have an estimated economic impact of $647 million. (Steve Hyde, President & CEO, GCEDC; Chris Suozzi,  Vice President of Business and Workforce Development, GCEDC)
North Carolina
Karen Davison has joined the Charlotte Regional Business Alliance as Director of Business Recruitment for Economic Growth.
As major companies scoop up some of the state's best industrial spots, a shortage of shovel-ready sites is looming. (Christopher Chung, CEO of the Economic Development Corporation of North Carolina; Chatham County Economic Development Director Michael Smith; Chris Johnson, director of Johnston County Economic Development; Ryan Regan, vice president of economic development for the Greater Durham Chamber of Commerce; Michael Haley, executive director Wake County Economic Development)
Economic development is surging in Cabarrus County. Since the $1 billion Eli Lilly announcement, the Cabarrus EDC office has been flooded with inquiries about doing business in the county. (Page Castrodale, Executive Director, Cabarrus EDC)
Beaufort County has announced that Brad Hufford has been named the new economic development director.
Kathleen Henry, Economic Development Director of Wake County Economic Development, was recently selected as one of North America's Top 50 Economic Developers of 2022 by Consultant Connect. Kathleen is responsible for over 12 project announcements (and counting), equating in over 4,000 new jobs and $833 million in planned capital investments. Her projects represent over 1.2 million added square feet across the county. (Ashley Cagle, Assistant Executive Director, Wake County Economic Development)
North Dakota
The Minot Area Chamber Economic Development Corporation has hired Brekka Kramer as their new president/CEO. Kramer will take the reins from John MacMartin, who announced his retirement in December after more than 30 years in the position.
Ohio
The City of Dublin is pleased to announce that Jennifer Klus Ekey has accepted the position of Director of Economic Development effective April 27. Ms. Klus Ekey has worked in the economic and workforce development fields for 25 years and most recently led economic development efforts for the Clinton County Port Authority.
Youngstown City Council's Community Planning and Economic Development Committee heard of a new idea to bring business into the city. The proposal is to give companies tax breaks, but in this case, they would be income tax breaks. (Sharon Woodberry, Director of Economic Development, City of Youngstown)
David Zak, the current head of economic development in Seneca County, will take over leadership of the Crawford Partnership for Education and Economic Development in May.  Zak was selected to fill the vacancy left by the departure of former Executive and Economic Development Director Gary Frankhouse, who resigned in January. Erin Stine, the partnership's community development director, has led the organization during the interim. (Nick Dutro, Economic Development Manager, Tiffin-Seneca Economic Partnership)
A new Aldi retail grocery store is planned for the former Massillon Kmart site. (David Maley, Economic Development Director, City of Massillon)
W. Britain Toys in collaboration with JobsOhio, Ohio Southeast Economic Development, and Greater Chillicothe & Ross County Development is investing over $226,000 to add manufacturing capabilities to the company's current operations in Chillicothe. (JP Nauseef, President & CEO, JobsOhio; Mike Jacoby, President, Ohio Southeast Economic Development; Tammy Eallonardo, Director of Economic Development, Greater Chillicothe & Ross County Development)
Paulding County is seeking Ohio Department of Development funds to demolish two historic buildings. (Tim Copsey, Director, Paulding County Economic Development, Inc.; Dennis Miller, Executive Director, Maumee Valley Planning Organization)
Wade Williams was named a Top 50 Economic Developer by Consultant Connect. Williams, who has spent nearly 15 years in the economic development profession working on behalf of the Cincinnati region, currently serves as the vice president of global business development at REDI Cincinnati. (Kimm Lauterbach, President & CEO, REDI Cincinnati; Brandon Simmons, Vice president of Project Management, REDI Cincinnati)
Consultant Connect, a consulting agency designed to bridge the gap between economic developers and site consultants, today announced that Deb Scherer, managing director of global trade and investment at One Columbus, was named among North America's Top 50 Economic Developers of 2022. (Kenny McDonald, President & CEO, Columbus Partnership)
The 2022 U.S. Corridor Comprehensive Economic Development Strategy want public input into a project aimed at creating a regional plan that includes Richland, Ashland, Crawford and Wyandot counties. (Barrett Thomas, Director of Economic Development,   Richland Area Chamber & Economic Development; Aaron Pauly, Economic Development Coordinator, Grow Ashland; Gary Frankhouse, Economic Development Director, Crawford Partnership; Erin Stine, Community Development Director, Crawford Partnership)
Oregon
The La Grande City Council recently approved the city's 2022-24 economic development strategy, which lists goals and projects for the city's economy over the next two fiscal years. (La Grande Economic Development Director Timothy Bishop)
Pennsylvania
Erie County Executive Brenton Davis is looking to focus his efforts towards leading economic development within the county. Davis considers making economic development a priority to be another aspect of his role as Erie County Executive. He is turning his focus to contributing to an economic boost in the county, so much so that he wants to run the department himself.
Governor Tom Wolf announced that UnityLab will create 63 new jobs and relocate its New England-based headquarters to Pennsylvania with the acquisition of manufacturing company Hoffman-New Yorker Inc. in Dushore, Sullivan County. (Brent Vernon, Executive Director, Pennsylvania Governor's Action Team)
An effort to reimagine what the area around Kinzua Beach and the Allegheny Reservoir can be recently hit a significant milestone. A state Department of Community and Economic Development grant awarded a $75,000 Marketing to Attract Tourists grant to undertake the market study and the plan. (Jim Decker, President/CEO, Warren County Chamber of Business and Industry)
The Poconos, long known as the "Honeymoon Capital" is diversifying its industry offerings. With that diversification comes job opportunities and the ability to have a greater tax base that will, in the long run, help ease the tax burden on homeowners. (The Pocono Mountains Economic Development Corporation, lead by Executive Director Charles "Chuck" Leonard)
The Clarion Chamber of Commerce hosted a press conference for the local organizations participating in the No P3 Bridge Tolling Coalition, an organization taking a closer look at the Pennsylvania Department of Transportation Major Bridge Public-Private Partnership initiative and the legality of its implementation. (Jarred Heuer, Executive Director, Clarion County Economic Development Corp.; Jamie Lefever, Director, Jefferson County Economic Development Corp.; Susan Williams, President/CEO, Venango County Chamber of Commerce; Katie Hetherington-Cunfer, Director of Government and Community Relation, Greater Reading Area Chamber Alliance; Ryan Unger, President/CEO, Harrisburg Regional Chamber and CREDC; Tracy Becker, Director, Clarion Chamber of Commerce)
South Carolina
Three South Carolina Economic Developers' Association professionals have made Consultant Connect's list of North America's Top 50 Economic Developers of 2022. Congratulations to Nelson Lindsay with the Central SC Alliance, Robert Long with Chester County Economic Development, and John Truluck with Dorchester County Economic Development.
South Dakota
Spearfish's new workforce housing development sees great progress. The public-private partnership between the City and Dream Design is funded in part by a tax increment finance, or TIF, district which is helping to cover the burden of the $28 million project. (Kory Menken, Executive Director, Spearfish Economic Development Corporation)
During its annual conference Thursday, the South Dakota Governor's Office of Economic Development honored Andrew Nilges with the Excellence in Economic Development Award. Nilges serves as executive director of the North Sioux City Economic Development Corporation. The Excellence in Economic Development award recognizes an individual who has excelled in the economic development arena over the past year.
Tennessee
The Tennessee Entertainment Commission launched a new incentive program. (Bob Rolfe, Commissioner, TNECD; Bob Raines, Executive Director, TEC; Kelly Cortesi, Director of Communications, Tennessee Department of Economic and Community Development; Lindsey Tipton, Public Information Officer, Tennessee Department of Economic and Community Development)
NETNHub is a new organization helmed by leaders of Northeast Tennessee's largest employers hopes to boost workforce and economic development across the eight-county region. (Mitch Miller, CEO,  Northeast Tennessee Regional Economic Partnership; Susan Reid, Interim Executive Director, First Tennessee Development District)
The Clarksville-Montgomery County Economic Development Council hosted its annual "Red Carpet Community Tour" for over thirty guests, including developers, new community leaders, retail recruitment agents, group tour operators, and tourism blog writers. (Executive Director, Clarksville Area Chamber of Commerce; Buck Dellinger, EDC CEO)
From an outside perspective, Blount Partnership CEO Bryan Daniels is an ordinary, 50-year-old father. Daniels wears jeans, athletic wear from his collegiate alma mater and socks with graphic print. His hair is graying, and a patch is sparse where a baseball cap may rest on the weekends... Oh, and he was also named a top 50 economic developer.
Texas
Scott Jones is the new (and first ever) economic development director in the fast-growing north Austin suburb of Manor, Texas in Travis County.
The city of Lindale will be allowed to expand an economic development zone after approval Tuesday by the Smith County Commissioners Court. (Lindale Economic Development Corp. President Susan Gill)
Gov. Greg Abbott reached a fourth and final deal — this one with Tamaulipas' governor on Friday — to end state troopers' increased inspections of commercial vehicles at international bridges that gridlocked commercial traffic throughout the Texas-Mexico border for more than a week. The latest deal should bring trade back to normal after Abbott-ordered enhanced inspections at key commercial bridges caused over a week of backups that left truckers waiting for hours and sometimes days to get loads of produce, auto parts and other goods into the U.S. Abbott's repeated descriptions of the Texas-Mexico border as unsafe aren't accurate and hurt border businesses, said Josh Mejia, chief of economic development for the city of Brownsville.
The Frankston Economic Development Corporation has issued an invitation for residents and visitors to attend its annual Art Walk On The Square on Saturday, April 30. "The Art Walk is free to the public and everyone is welcome to come enjoy the hometown atmosphere and local talent," said Gigi Selman, EDC board member and promoter of the event said the first Art Walk, in 2018, was very successful and many of the artists from years past will be returning. "In the beginning, the artists were able to be set up in the many empty buildings on the Frankston downtown square. We wanted people to see the possibilities of bringing businesses to our downtown square. It has worked so well that we now have businesses in almost every building in the downtown area, so we think our efforts have been well rewarded."
The City of Laredo, Webb County, Laredo College and Killam Development officially signed a 30-year Tax Increment Reinvestment Zone on Wednesday, heralding the start of development of The Coves project in North Laredo. (Teclo Garcia, Laredo Economic Development director)
The planned Caddo Distillery Company is the second business to receive $100,000 as part of Marshall Economic Development Corporation's occupancy grant fund program. (Director Rush Harris)
The Graham City Council Thursday approved the creation and implementation of a Facade Improvement Grant from the Graham Economic Improvement Corporation as a way to assist business owners and help beautify the community. (Graham Economic Development Corporation Director Grant Ingram)
An area on North Padre Island once home to a Schlitterbahn waterpark is set to undergo dramatic change. Ashlar Development plans to construct Whitecap Preserve, a roughly $800 million mixed-use project spanning more than 240 acres. The waterfront project is slated to include a hotel, marina and nature preserve, as well as a residential component and 50 acres of commercial development. (Iain Vasey, president and CEO of the Corpus Christi Regional Economic Development Corp.)
Lexy Reil is the new Director of Economic Development at the Greater Waco Chamber.
Conroe Economic Development Council Deputy Director Laura Lea Palmer was announced by Consultant Connectas one of North America's Top 50 Economic Developers.
Utah
Gov. Spencer J. Cox has named Theresa Foxley and Dan Hemmert to the Inland Port Authority Board. In March, the Utah Legislature passed HB443 which requires the governor to appoint two individuals to the Inland Port Authority Board: one who is engaged in statewide economic development or corporate recruitment and retention; and one who is engaged in statewide trade, import and export activities, foreign direct investment, or public-private partnerships.
Vermont
Vernal Biosciences, a Colchester-based mRNA and lipid nanoparticle process development and manufacturing organization, has been awarded a $99,475 grant from the Vermont Training Program.
Virginia
Beth Simms, Director of Economic Development at Franklin County, graduated from OU-EDI last week.
Kingspan Insulation will expand its operation in Frederick County, Virginia. The $27 million project is expected to create 37 new jobs. (Stephen A. Edwards, CEO and executive director of the Virginia Port Authority; Secretary of Commerce and Trade Caren Merrick.)
Washington
Seattle's Office of Economic Development is partnering with Shunpike and Seattle Good Business Network to host the Seattle Restored program. Seattle Restored matches local small businesses and artists with vacant downtown Seattle storefronts to help revive the central city with creativity and commerce.
The Economic Development Council of San Juan County urges businesses and residents to hire local workers and contractors. In an effort to connect island workers with local businesses, the EDC will host a Virtual Job Fair on Thursday, April 21 via Zoom.
Washington DC
Today, the U.S. Commerce Department announced the opening of the Economic Development Administration's FY22 Build to Scale program, which is designed to invest in regional economies through scalable business startups. The Build to Scale program's national competitions will deploy $45 million to further technology-based economic development initiatives that accelerate high-quality job growth, create more economic opportunities, and support the next generation of industry leading companies. (Assistant Secretary of Commerce for Economic Development Alejandra Y. Castillo)
John Falcicchio, the Georgetown Deputy Mayor for Planning and Economic Development, is just the opposite of what one might think of as a remote, top city bureaucrat with many titles and vague duties. For one thing, Falcicchio is hands-on in charge of the oversight, planning and project development of some 13 city departments and commissions that make up the unglamorous acronym DMPEC.
West Virginia
Steven Cohen is the new Economic Development Coordinator at Berkeley County Development Authority.
And Finally
Consultant Connect announced their Top 50 Economic Developers in North America for 2022. (Brian Anderson, Wabash Valley Power Alliance; Dorie Bacon, Screven County Development Authority; Elli Bowen, Kansas City Area Development Council / KC SmartPort; Beth Bowman, Irving-Las Colinas Chamber of Commerce; Bryan Brackemyre, Indiana Municipal Power Agency; Danielle Casey, Albuquerque Regional Economic Alliance; Barbra Coffee, City of Tucson Office of Economic Initiatives; Doug Coffey, Georgia Power Economic Development; Richard Cornelison, OG&E; Bryan Daniels, Blount Partnership; Peter Denious, AdvanceCT; Ray Dunlap, Terrell Economic Development Corporation; Christina Frank, Cornerstone Alliance; Peter Frosch, GREATER MSP; Tim Giuliani, Orlando Economic Partnership; Jason Giulietti, Greater San Marcos Partnership; Ashley Gossen, greater:SATX; Rebecca Gries, Milwaukee 7; Kathleen Henry, Wake County Economic Development; Molly Howey, GO Topeka; Jack Johns, Macomb County Department of Planning and Economic Development; Michael Keoshkerian, Toronto Global; Stacy Lester, Mississippi Power; Nelson Lindsay, Central SC Alliance; Robert Long, Chester County Economic Development; Misty Mayo, Development Corporation of Abilene; Jill McCarthy, Kansas City Area Development Council; Rodrick Miller, Invest Puerto Rico; Jennifer Owens, Lakeshore Advantage; Laura Lea Palmer, Conroe Economic Development Council; Kelly Patton, Arizona Public Service; Courtney Pogue, Metropolitan Government of Nashville and Davidson County; Audrey Polk, Greater Richmond Partnership; Scott Powell, Greater Sacramento Economic Council; Joe Raso, Greater Fargo Moorhead Economic Development Corporation; Ryan Regan, Greater Durham Chamber of Commerce; Craig Richard, Tampa Bay Economic Development Council; Nicole Ryf, Hampton Roads Alliance; Deb Scherer, One Columbus; Holly Schroeder, Santa Clarita Valley Economic Development Corporation; Kevin Shatley, Dallas Regional Chamber; Gregg Simon, Metro Atlanta Chamber; Larkin Simpson, Louisiana Central; Rob Sitterley, Arkansas-Texas Regional Economic Development Inc.; Jared Smith, Las Vegas Global Economic Alliance; Jim Staton, The AES Corporation; Peter Tokar III, McKinney Economic Development Corporation; John Truluck, Dorchester County Economic Development; Wade Williams, REDI Cincinnati; Cal Wray, Development Authority of Augusta, Georgia)
---
If this is your first time reading, or you received this in an email from a colleague: Hello!
The Econ Dev Show is a podcast, weekday email newsletter, and blog of actionable strategies, fresh news, insights, and ideas from the economic development community and your host, Dane Carlson.
Listen now in your favorite podcast player, or subscribe.
Econ Dev Show Newsletter
Join the newsletter to receive the latest updates in your inbox.