57 Things Economic Developers Need To Know This Week
The stories that you need to see from this week. July 21, 2021 edition.
Welcome to this week's Assorted Links.  This week we have fifty-seven stories that'll make you a smarter economic developer.
---
1) 😂 Site Selectors Guild research largely aligns with CNBC's top states rankings: I'm sure glad for that, because I'd hate for there to be two lists.
---
2) 🚢 🚢 The world's busiest ports:
---
3) 🎤 I was a guest on the EcDev Network podcast this week. Their format is interesting:  They record on Clubhouse before a live audience, and the audience is encouraged to participate.  Give it a listen.
---
4) 🏠 New full-time remote jobs have tripled, but the overall percentage remains incredibly low. Before the pandemic, remote was about 2% of all new office jobs, and now it's about 6 to 7% of new office jobs.
---
5) 📈 Consumer prices are up 4.7 percent since February 2020: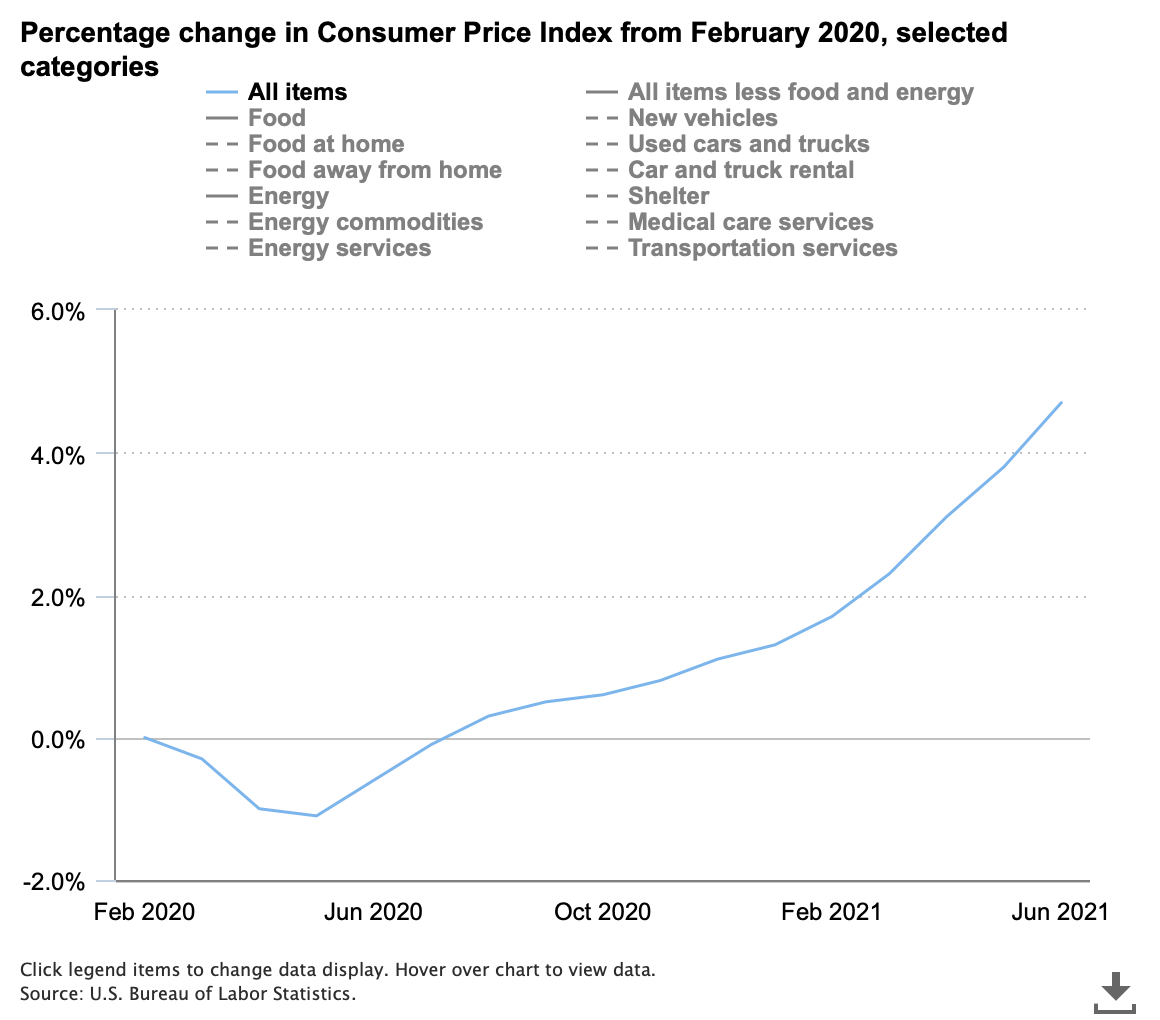 ---
6) 🌆 After strong opposition, the OMB rejects changing the definition of "metropolitan": The proposal would have raised the population threshold for a core city of a Metropolitan Statistical Area from 50,000 to 100,000. Ninety-seven percent of the public comments about the change were negative.
---
7) 🧳 Forget toilet paper: This summer's suitcase shortage could leave travelers in a lurch
---
8) California fleeing; Some deny the Golden State's demographic decline, but data make it hard to ignore: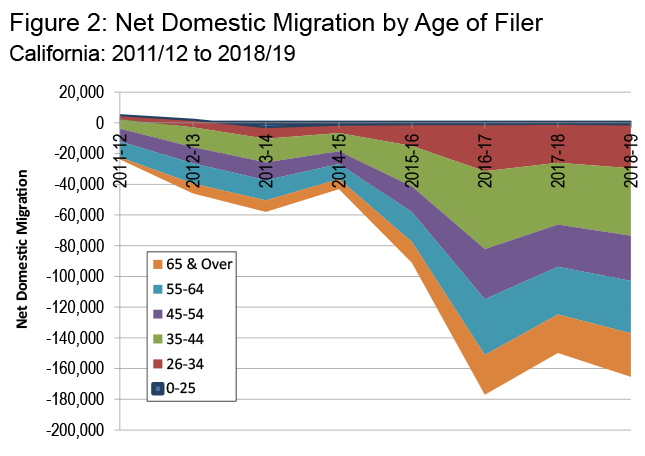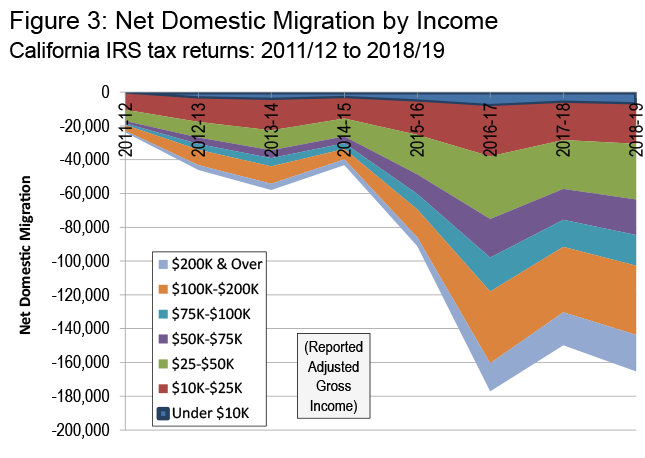 ---
9) Real average hourly earnings are down 1.7 percent over the 12 months ending June 2021: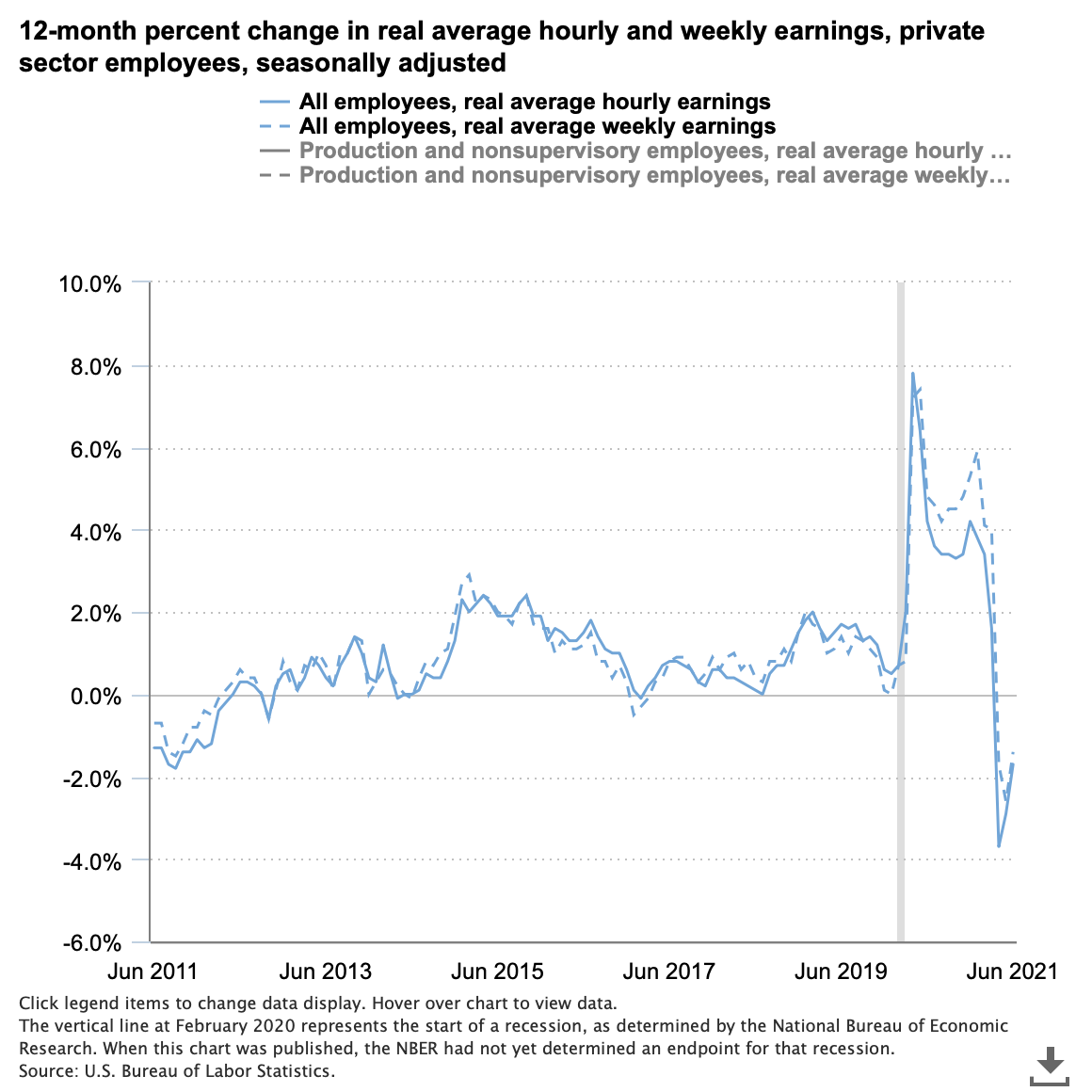 ---
10) Union Pacific has paused service from the West Coast to Chicago as congestion hits inland terminals.
---
11) On Austin:
https://twitter.com/johnodonnell7/status/1416213105873498112
---
12) Not exactly economic development related, but please stop dumping your goldfish in lakes, especially in Minnesota: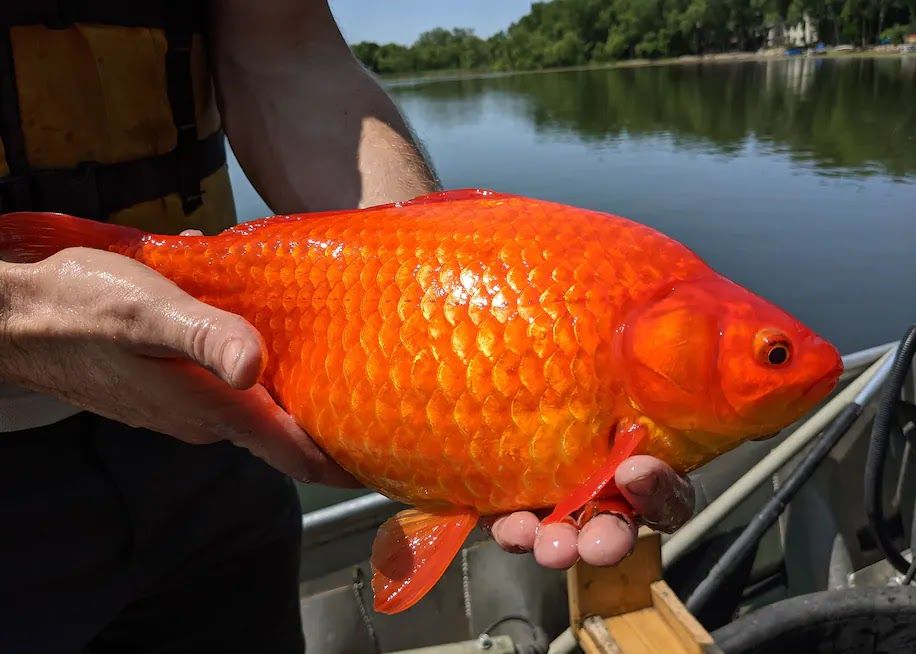 ---
13) Is the pandemic recession over? A long-read Q&A with Michael Strain. (Michael Strain is the author of The American Dream Is Not Dead: (But Populism Could Kill It))
---
14) On next Monday's Econ Dev Show podcast, you'll be able to listen to my interview with Super Dave Quinn.  In our conversation we talked about failing fast.  He quoted Seth Godin, this link is apropos: Fail fast and make a plan for 'wrong'.
---
15) Idaho is America's fastest-growing state, according to data released by the U.S. Census Bureau. Its population increased by 2.1 percent to almost 1.8 million from July 2018 to June 2019. Nevada is the second fastest growing state, followed by Arizona.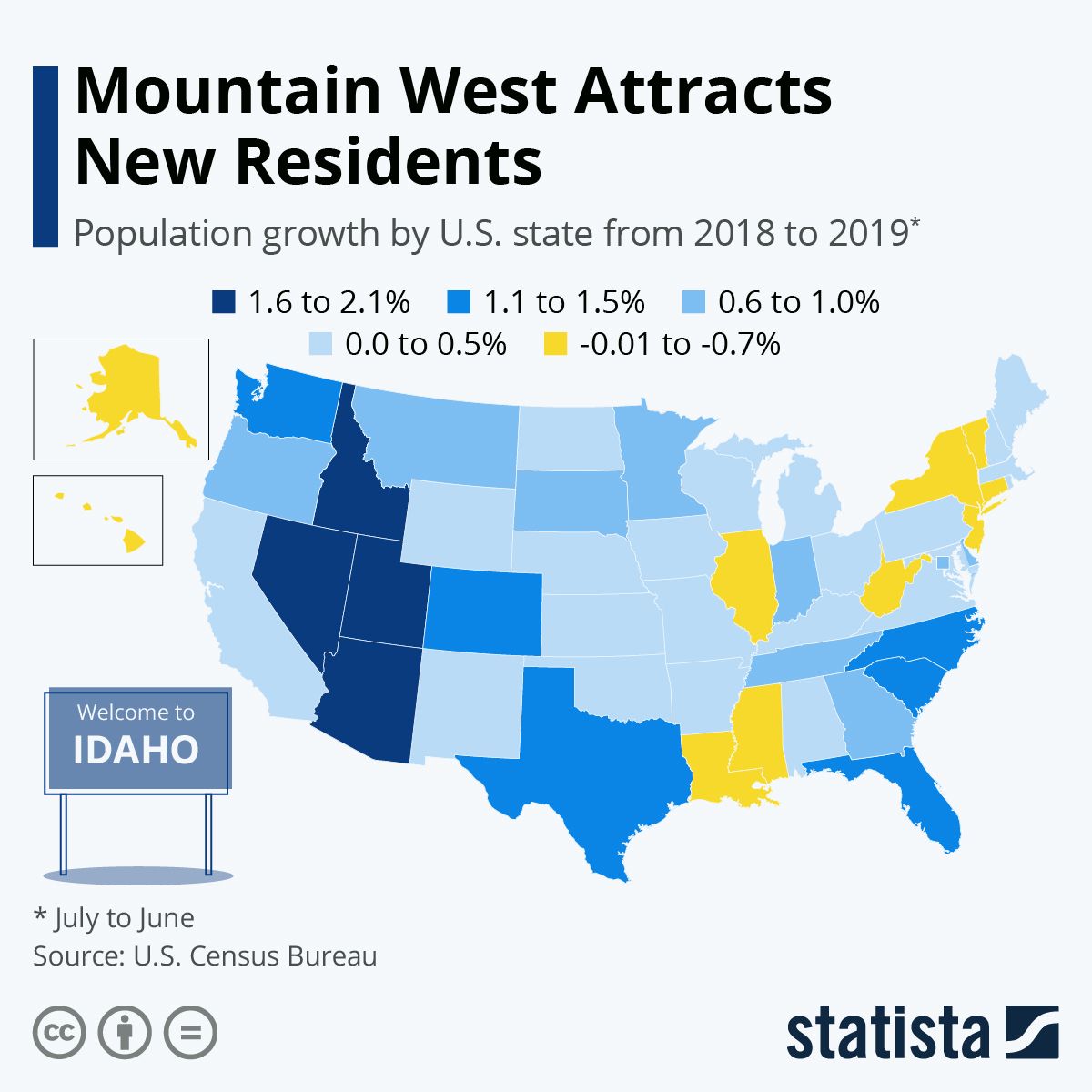 ---
16) The five-day workweek is dead; It's time for something better. But there's nothing inevitable about working eight hours a day, five days a week (or more). This schedule only became a part of American labor law in the 1930s, after decades of striking by labor activists who were tired of working the 14-hour days demanded by some employers.
---
17) The Car Market Is Insane. It Might Stay That Way for a While. How long will we be stuck with these shortages? Is the car biz's COVID hangover destined to linger on? Or will the industry, like the rest of our once-dreary-eyed economy, soon return to normal? It could be well into next year before prices fall back to earth and customers see the sort of selection they're used to at dealerships
---
18) The Biggest Differences Between Now & The Housing Bubble: This doesn't look like a bubble to me. It looks like a housing shortage, a demographic wave and a pandemic-induced buying frenzy but not speculative excess.
---
19) U.S. CPI inflation story is mostly about reopening and motor vehicle supply issues: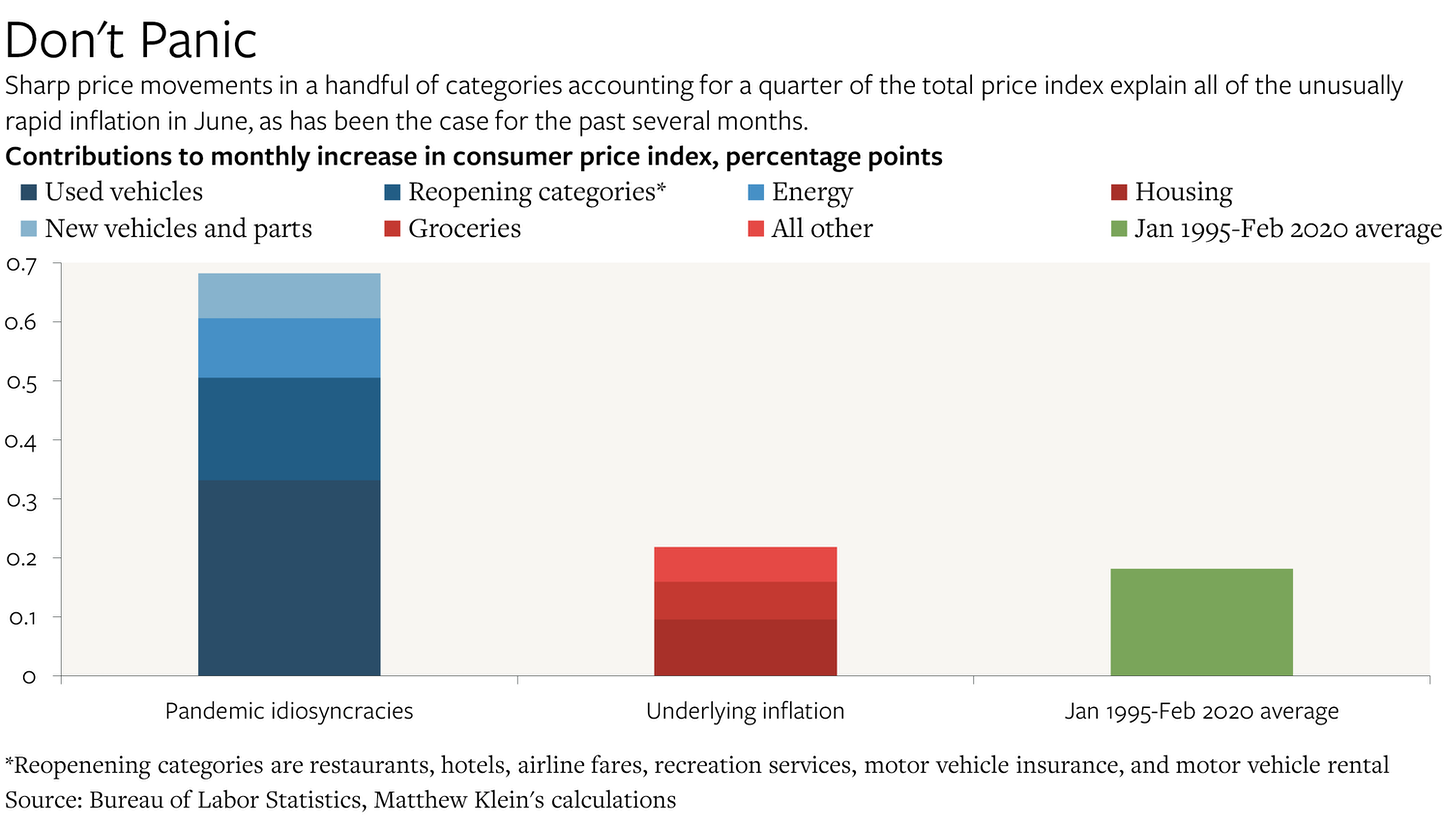 ---
20) Tourism is real economic development: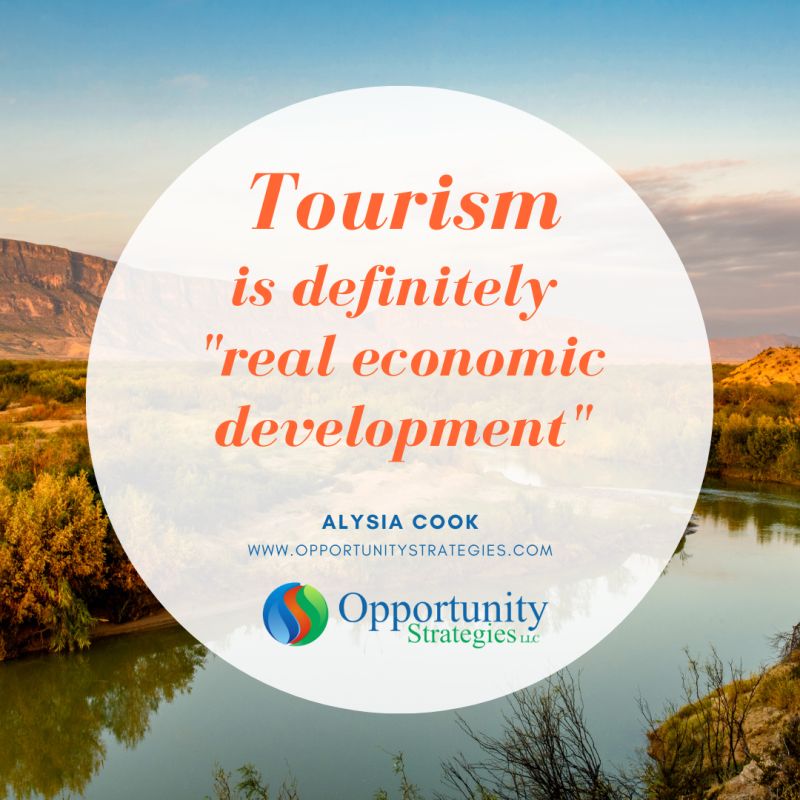 ---
21) And finally, Golden Shovel made a meme.
---
22) Shrinkflation is happening across grocery stores — here are 14 of the most extreme examples, from toilet paper to candy bars.
---
23) The best-selling car in America, every year since 1978.  Kind of a boring list since 1998.
---
24) Members of the Louisiana Office of Economic Development with the City of Shreveport and the Louisiana Film & Entertainment Association announced the awarding of a major grant to the Prize Foundation to further the education and elevation of filmmakers and creative professionals in Louisiana.
https://www.youtube.com/watch?v=8eBU2kFEkek
---
25) Brittany McCoy, VP of Next Move Group, details available jobs around the nation in the economic development market.
https://www.youtube.com/watch?v=uAlMZffiNlI
---
26) A meme: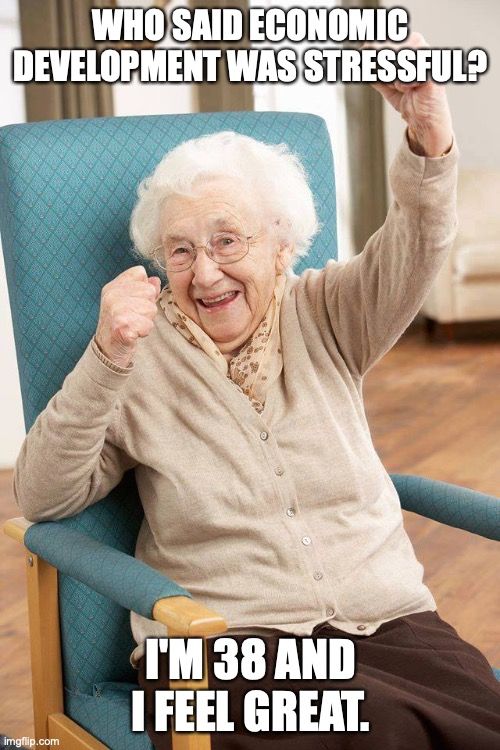 ---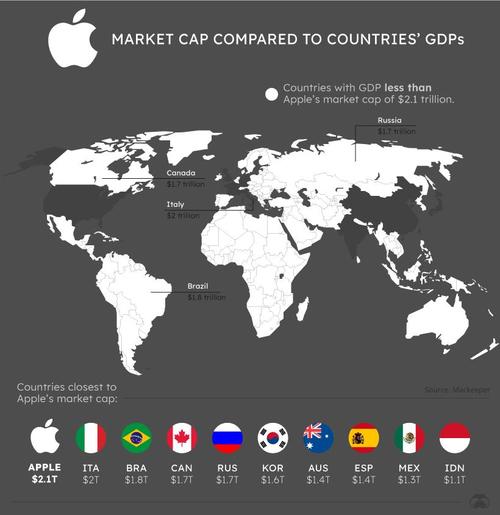 ---
28) Economic developments news from the first state (Delaware): First State Economic Development News + Notes - Issue #13
---
29) Coffee, tea, or soda?
---
30) The unreasonable effectiveness of just showing up everyday.
---
31) On randomization:
https://twitter.com/dvassallo/status/1416336065896624128?s=21

32) Are the Roaring 20s Already Here? Things are far from perfect now (and they always will be) but you could make the case that our version of the roaring 20s is already here.
---
33) Half of US states ended federal covid-related jobless benefits early. Here is how they compare with the other half: Billions of dollars in enhanced federal aid still being paid to jobless Americans, but some states opt out
---
34) Most Americans like remote work: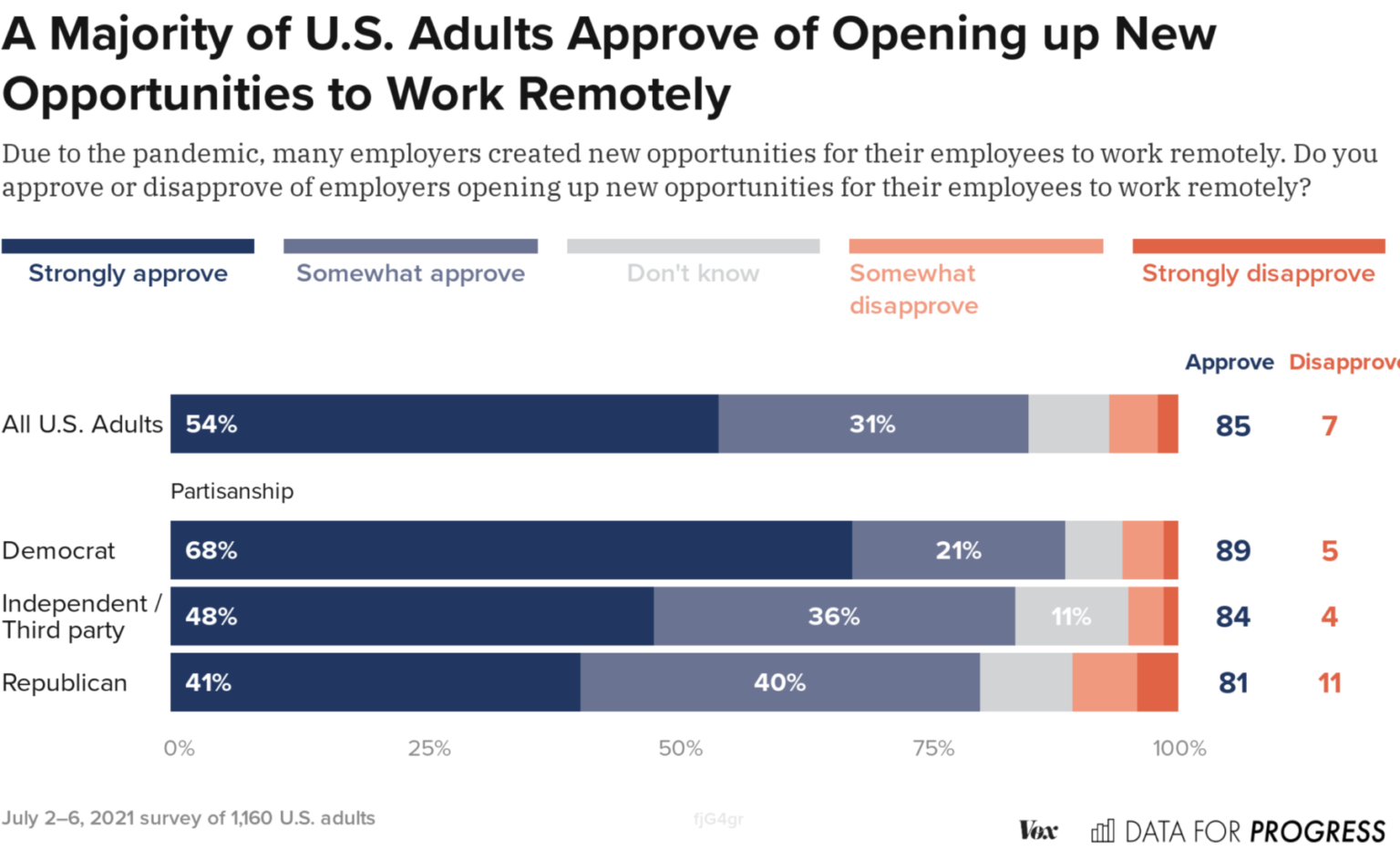 ---
35) How to steal, like an artist: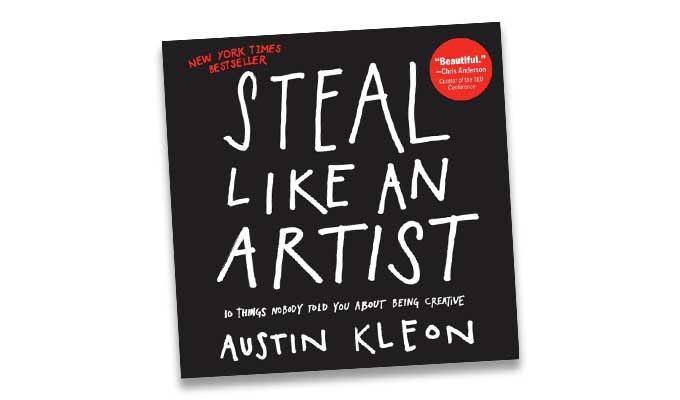 Austin Kleon is a writer and artist from Austin, Texas. He also travels around the world helping people and organizations be more creative. Here are four pieces of advice from his book, Steal Like An Artist:
Don't wait until you know who you are to get started
Climb up the tree as far as you can go
Get bored once in a while
Emulate your heroes
---
36) A super podcast:
If you missed it, episode #11 of the Econ Dev Show is out now.  In it, we interview "Super" Dave Quinn.
---
37) U.S. states that ended federal unemployment benefit saw no clear job gains: States putting an early end to federal unemployment benefits saw a larger jump in local labor supply in June than those planning to maintain the $300 weekly supplement until early September, new data show, though there was no clear sign it had led to significantly more hiring.
---
38) It's important to remember that although China seems to make "everything", they don't make the machines to make the things.  Hence: The Biden administration, continuing a Trump policy, seeks to stop a Dutch company from selling China machines crucial to advanced microprocessors.
---
39) ICSC is changing its name to ICSC: The International Council of Shopping Centers is switching up its name to move with the times, though it is keeping the initials for which it is known.  ICSC now stands for Innovating Commerce Serving Communities, the global trade association for retail real estate announced Monday.
---
40) The Economic Development Administration's Research and National Technical Assistance program awarded a $790,020 grant to the Institute for Local Self-Reliance and Recast City. The award will be used to provide direct technical assistance to support RLF recipients in ways that promote equitable lending strategies and outcomes via a collaborative approach that will focus on peer-to-peer mentoring.  We interviewed Ilana Preuss, founder of Recast City, on the Econ Dev Show in episode #7.
---
41) 🌮 Oh no, a taco shortage! Taco Bell warns it is running out of several key ingredients due to supply-chain snags, as customers report shortages of chicken, beef, taco shells, and hot sauce.
---
42) The economic risks from anti-vaxxers: The risk here is regions selectively shutting down stores, restaurants, offices, and local businesses. Worse, once people in a local high infection area realize what has happened, they will engage self-impose "Shelter at Home." Even without a quarantine lockdown, local economies might crash again.
---
43) The pandemic-induced renaissance of malls: For the last decade or so, malls have been dying. Surprisingly, the pandemic may save them.
---
44) An 'Airbnb for pools' is making a splash this summer: Swimply reports surge in demand amid pandemic, rising pool-chemical costs.
---
45) Grill makers are the hottest things in post-pandemic IPOs: Companies that thrived on lockdown lifestyles are rushing to cash in.
---
46) How the different generations communicate in the workplace: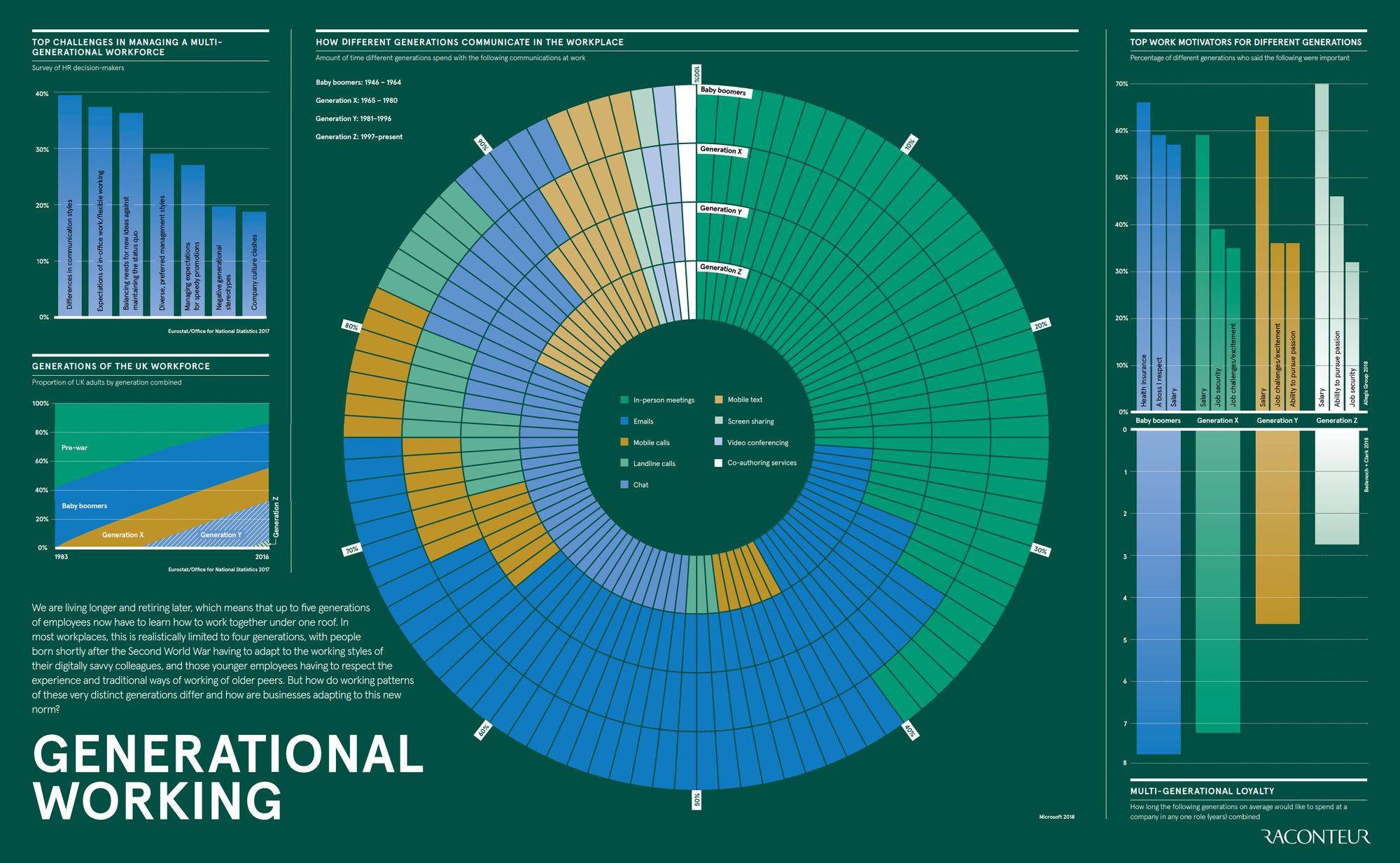 ---
47) Are 'TikTok resumes' Gen Z's LinkedIn?
---
48) From the keep it simple department: Southwest Airlines was started on a napkin, and so should your great ideas.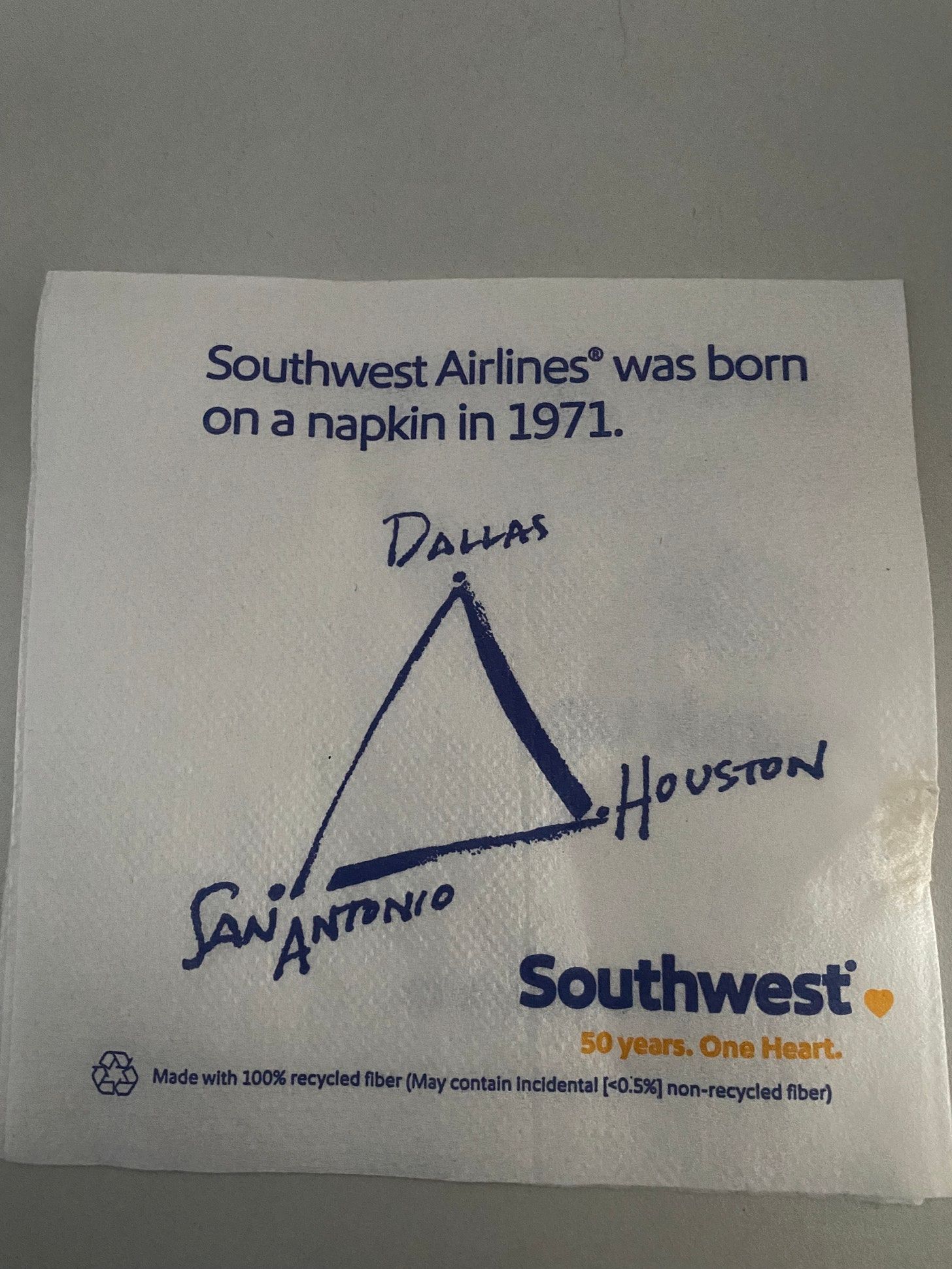 ---
49) 🥃 How bourbon rose from a humble grain to embody American exceptionalism.
---
50) The pandemic killed the common good: On the death of one of America's favorite ideas.
---
51) People want to work, they just don't want to work for you: When people treat those they're hiring with distaste because they demand remote work, or say that people "don't want to work," it's because they either lack self-awareness, either in how their business runs or how they conduct themselves.
---
52) Is the U.S. economy too hot or too cold? Yes. The economy is a riddle, but clearly it's having a harder time rebooting itself than had seemed possible in the spring.
---
53) Is Texas the capital of US logistics? Free trade, a business-friendly climate, and urban agglomeration allows freight to thrive in Texas. This is literally my #2 selling point for Texas.
---
Other items you might have missed this week on the Econ Dev Show:
---
If this is your first time reading, or you received this in an email from a colleague: Hello!
The Econ Dev Show is a podcast, weekday email newsletter, and blog of actionable strategies, fresh news, insights, and ideas from the economic development community and your host, Dane Carlson.
Listen now in your favorite podcast player, or subscribe.
Econ Dev Show Newsletter
Join the newsletter to receive the latest updates in your inbox.