Assorted Links Friday
Gross job gains vs gross losses, the new geography of jobs, 1 out of every 153 American workers is an Amazon employee, and more.
Table of Contents
Gross job gains exceeded gross job losses in all 13 major industries in the fourth quarter of 2020: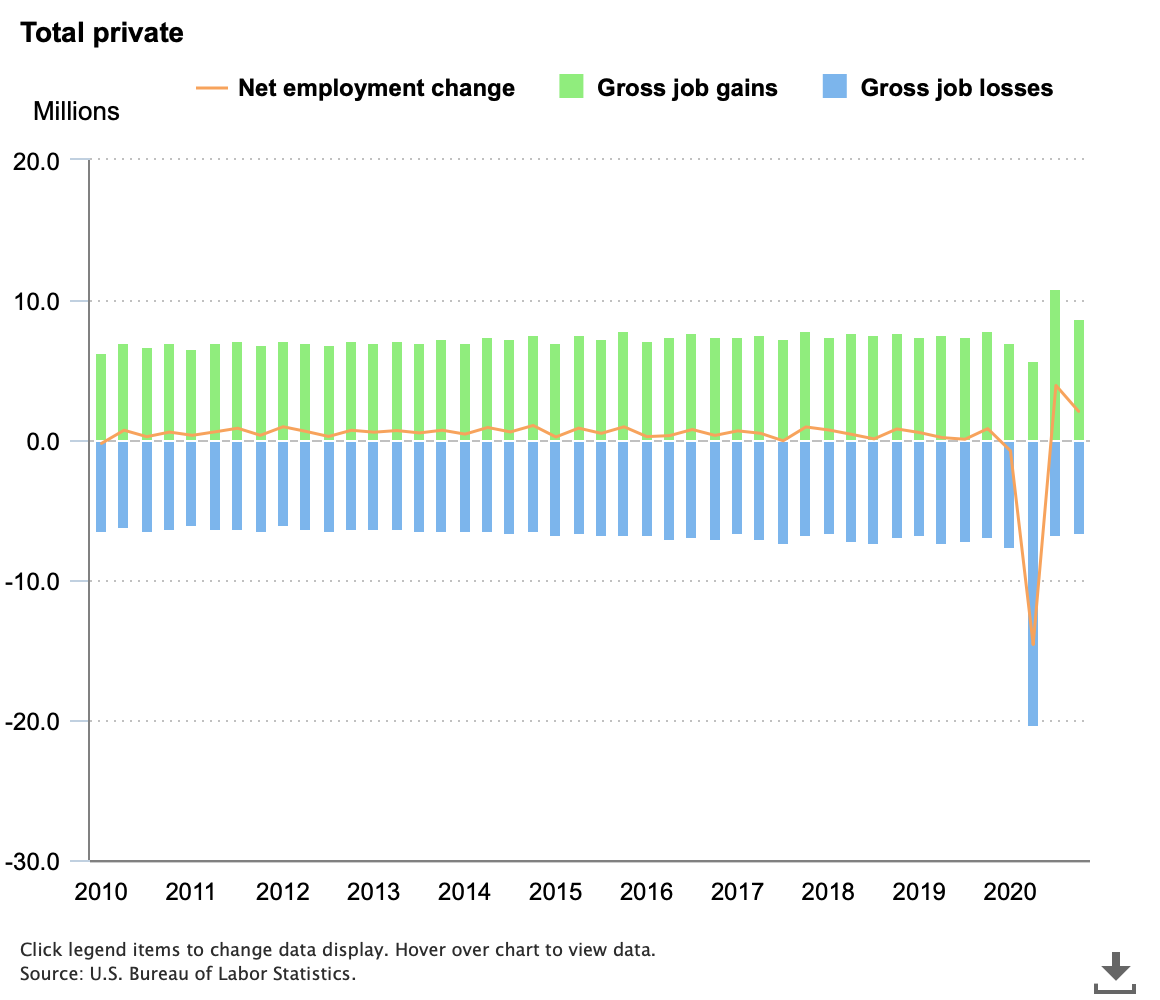 ---
My weekend reading: The New Geography of Jobs by Enrico Moretti.
---
1 out of every 153 American workers is an Amazon employee
---
Covid is the 21st century's Sputnik: The space race spawned Darpa. The pandemic proved we need an agency for health innovation.
---
U.S. population growth, an economic driver, grinds to a halt: Covid-19 pandemic compounds years of birth-rate decline, puts America's demographic health at risk
With the birthrate already drifting down, the nudge from the pandemic could result in what amounts to a scar on population growth, researchers say, which could be deeper than those left by historic periods of economic turmoil, such as the Great Depression and the stagnation and inflation of the 1970s, because it is underpinned by a shift toward lower fertility. "The economy of the developed world for the last two centuries now has been built on demographic expansion," said Richard Jackson, president of the Global Aging Institute, a nonprofit research and education group. "We no longer have this long-term economic and geopolitical advantage."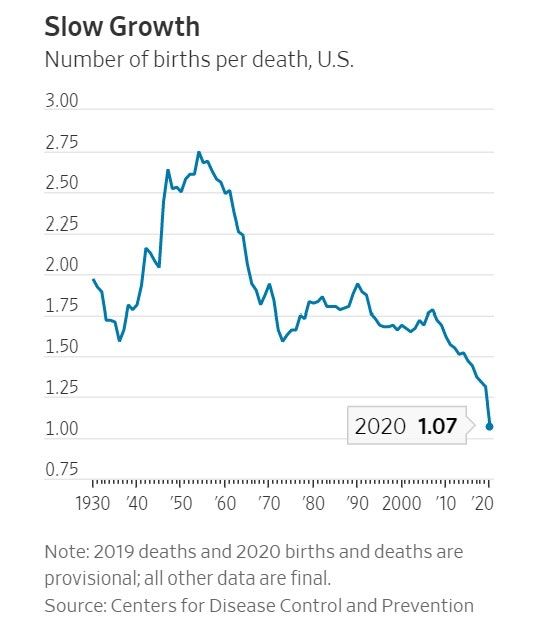 If you're concerned about this, you might want to read One Billion Americans: The Case for Thinking Bigger.
---
It's good for economic developers to understand what happens in our factories: How plywood is made..
Econ Dev Show Newsletter
Join the newsletter to receive the latest updates in your inbox.