Assorted Links Monday
An economic development thriller, state incentive programs, this meeting could have been an email, and more.
Table of Contents
What I've been reading tonight: Buffalo Hunting in Alabama: A Novel by Don Erwin.  It's an economic development thriller – a phrase I have never written before – and I like it.  I'm twenty-two chapters into the book (and the audiobook) so far, and will post a review after I finish it.  I also hope to interview the author for the Econ Dev Show podcast.
---
State incentive program trends: the big picture in 2021.
---
---
Small-scale manufacturing can maximize the potential of America's small cities: Artisans and small-scale manufacturers offer tremendous economic opportunities for cities prepared to harness that creative and entrepreneurial energy. (You can hear more from the author Ilana Preuss in our interview, or read her book.)
---
Millions of Americans are unemployed despite record job openings: Hardest-hit industries have yet to get back to prepandemic levels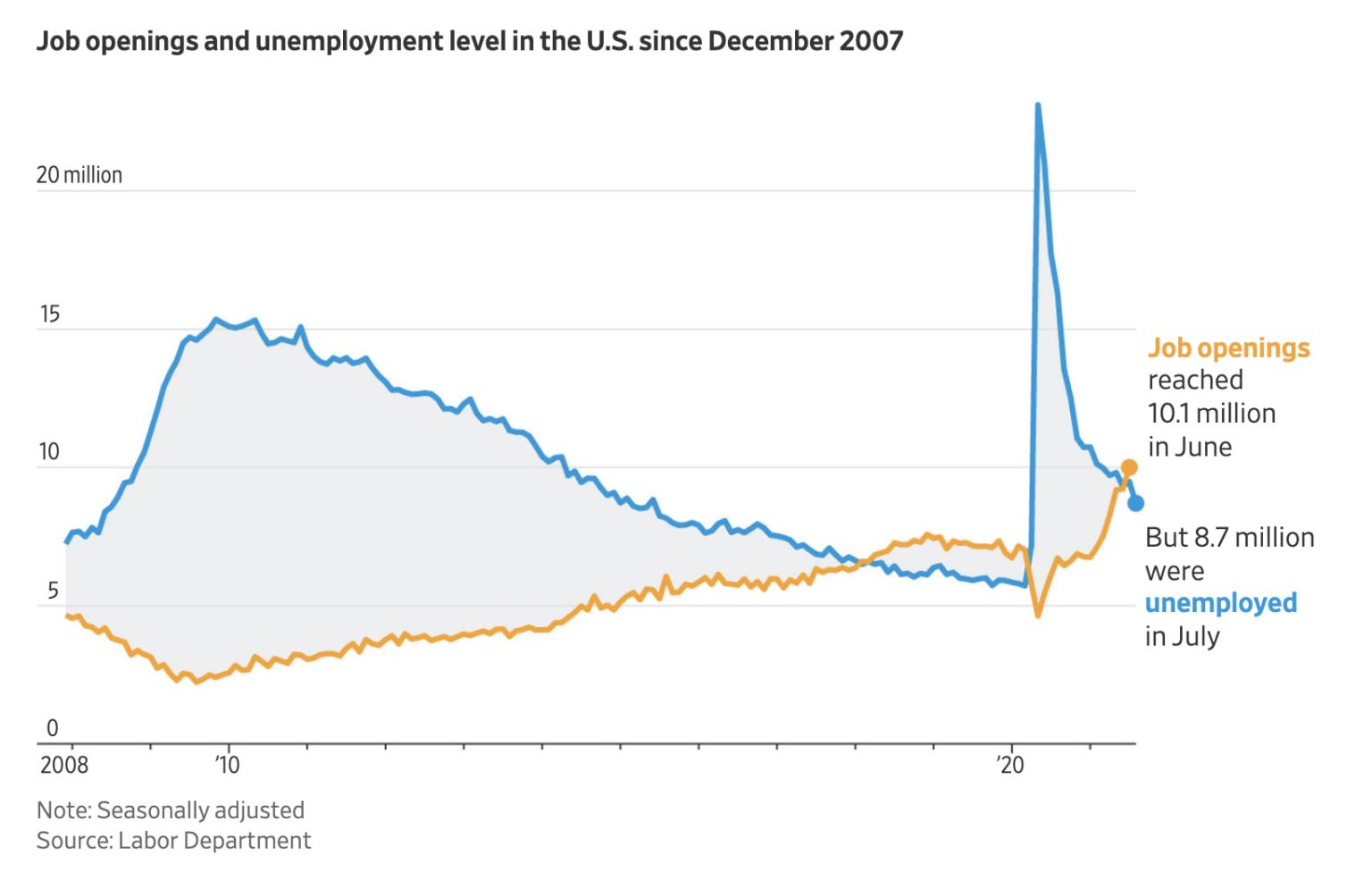 ---
Biden and the Fed wanted a hot economy. There's risk of getting burned: So far, in a real-world test of a new approach to economic policy, prices have been rising faster than wages.
---
Remote work may now last for two years, worrying some bosses: The longer that Covid-19 keeps people home, the harder it may be to get them back to offices; 'There is no going back'
---
Farming gets an influx of fresh millennials:
The average American farmer is 57.5 years old, a number that has been steadily rising for decades, but an influx of millennials, many from non-farming backgrounds, have been taking up agriculture and bringing with them enthusiasm, off-beat ideas and high-tech fluency that are changing what it means to farm
---
Econ Dev Show Newsletter
Join the newsletter to receive the latest updates in your inbox.