Assorted Links Sunday
Have North American downtowns bounced back from the COVID-19 pandemic? That question, and more.
Table of Contents
The five stages of coming to terms with a global chip shortage: It turns out those early-pandemic toilet paper hoarders were onto something, even if they missed the mark.
---
The effects of residential zoning in US housing markets: This Yale PhD student evaluates the effects of minimum lot areas, finding that such zoning restrictions limit housing supply and raise house prices. Halving lots in Connecticut, Song calculates, would "substantially increase the supply of small and cheap homes" without much effect on the values of existing homes.
---
City garbage collection is finally getting the disruption it deserves:
Trash cans are a ubiquitous, and malodorous, fact of urban life, but a few dozen cities around the world are experimenting with eliminating them. In their place, local governments are installing chutes which connect to an underground system of pneumatic tubes that use high-pressure air to whoosh garbage away to a handful of centralized collection points.
---
Drilling in Yellowstone could save America: A plan for generating carbon-free energy and staving off a caldera explosion.
---
Pandemic recovery: Have North American downtowns bounced back?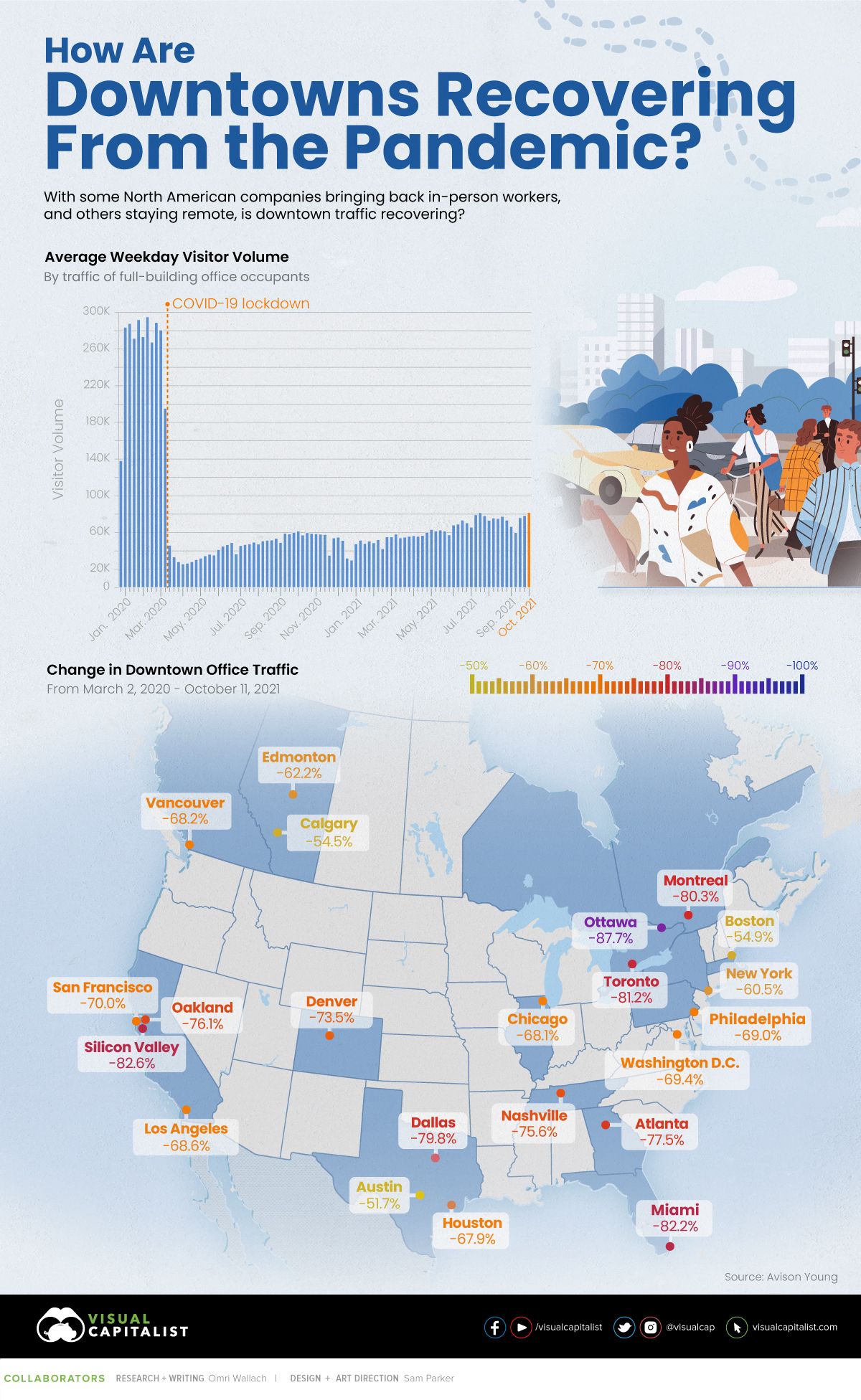 Econ Dev Show Newsletter
Join the newsletter to receive the latest updates in your inbox.