Assorted Links Sunday
How the holidays will look different this year, bowling balls, and more.
Table of Contents
The best selling vehicles in America, by state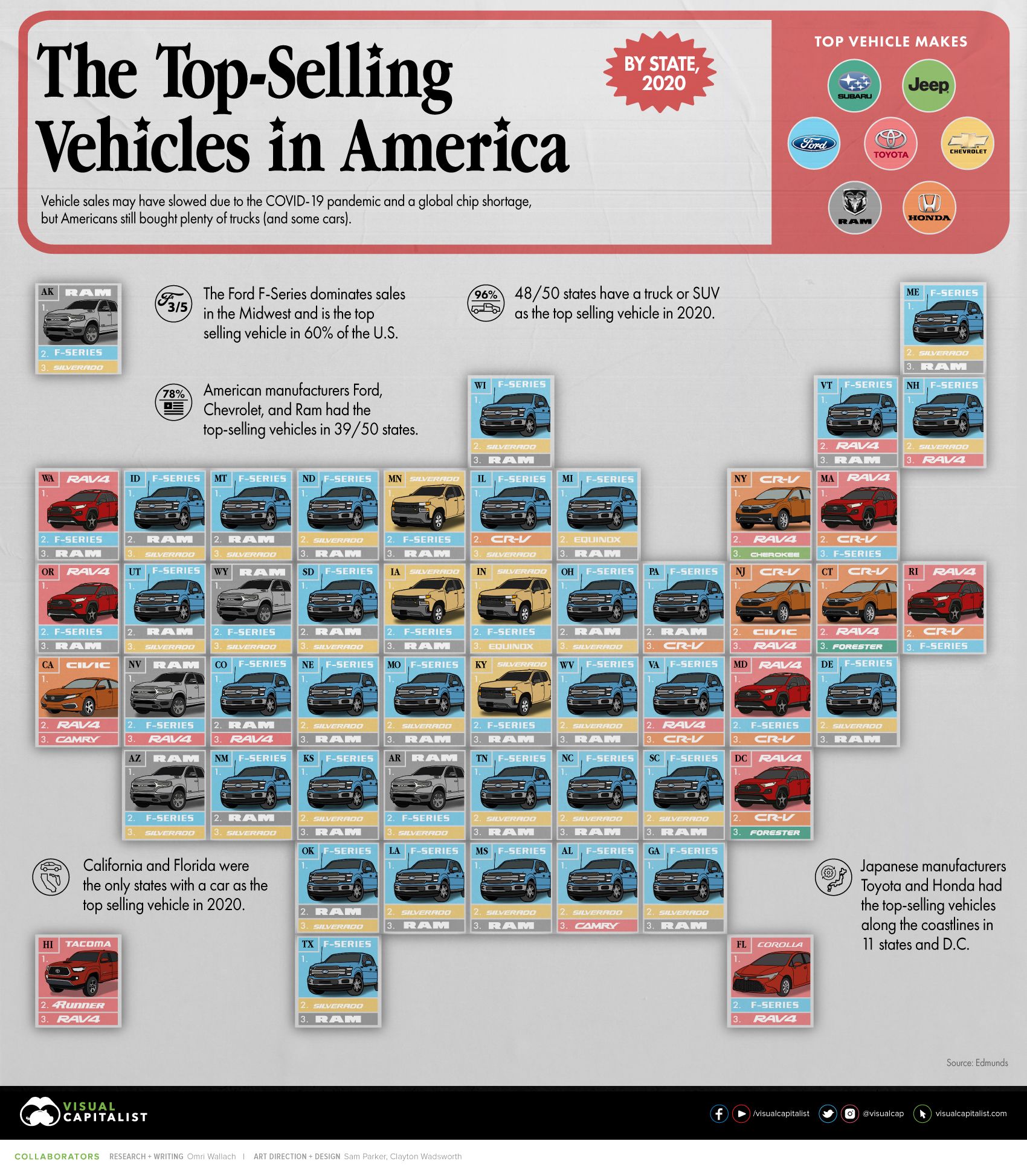 ---
Oklahoma initiative seeks to help rural communities thrive through wide-ranging types of support: The project is based in two rural counties and is looking to determine how multidisciplinary research can help move the dial on social and economic issues.
---
I'm a twenty year truck driver, i will tell you why america's "shipping crisis" will not end:
This slowdown is warehouse management related: very few warehouses are open 24 hours, and even if they are, many are so short staffed it doesn't make much difference, they are so far behind schedule. It means that as a freight driver, I cannot pick up as much freight in a day as I used to, and since I can't get as much freight on my truck, the whole supply chain is backed up. Freight simply isn't moving.
---
Real estate: Will it ever been normal again?
After a decade of too little development, the pandemic made the low inventory lower. Construction stopped. Sellers, afraid of inviting the virus into their homes or reluctant to move in uncertain times, didn't list, and inventory declined by nearly a third from February 2020 to February 2021, falling to the lowest level relative to demand since the National Association of Realtors began record-keeping almost 40 years ago.
---
How the holidays will look different this year: With supply chains cramped, extreme weather events on the rise, and inflation permeating the market, this year's holiday season has yet to feel like the post-COVID return to form for which we'd hoped. That said, the forecast's not all bad. Here's everything you need to know.
---
Plus: how bowling balls are made.
Econ Dev Show Newsletter
Join the newsletter to receive the latest updates in your inbox.