Assorted Links Sunday
What's the most commonly spoken language in every state (besides English and Spanish.)? You'll be surprised.
Table of Contents
How much are you willing to pay for a burrito? The pandemic has led to the largest price spikes at fast-food restaurants in two decades.
---
How to care less about work: As we peer around the corner of the pandemic, let's talk about what we want to do—and not do—with the rest of our lives.
---
U.S. food supply is under pressure, from plants to store shelves: Weeks of workers calling in sick add to continuing supply and transportation disruptions, making store shelves harder to fill.
---
B2B marketing: The beginner's guide
---
In hot job market, salaries start to swell for white-collar workers: Professionals toward end of 2021 see compensation jump at fastest rate in nearly 20 years, with law and finance reaping significant gains.
---
Main Street does not believe the Fed's or Wall Street's view of inflation. People and businesses act as if elevated inflation will be around for a while, whereas the Fed and Wall Street expect inflation pressures to subside soon. The implication is that real interest rates look much lower on Main Street than on Wall Street.
---
The most commonly spoken language in every US state (besides English and Spanish):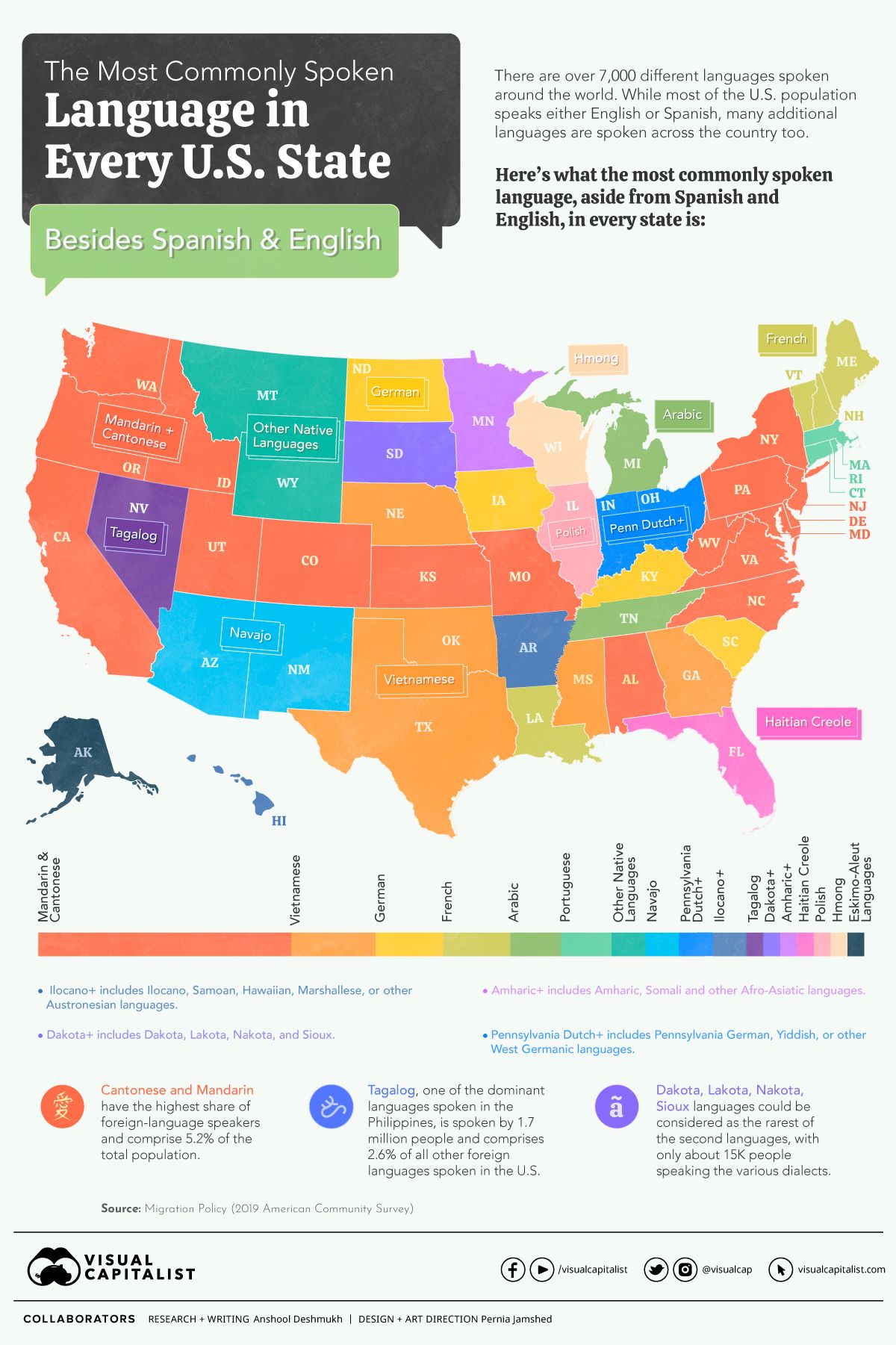 Econ Dev Show Newsletter
Join the newsletter to receive the latest updates in your inbox.