Assorted Links Thursday
Reflective streets, average industrial prices, the supply chain grinch who stole Christmas, and more.
Table of Contents
Currently 16% of all ships on the Trans-Pacific are resting at anchor waiting for their turn to unload. This is having a devastating impact on businesses waiting for their merchandise. Many (most?) will miss xmas.
---
L.A.'s new reflective streets bounce heat back into space: The air in these neighborhoods is getting cooler — with huge implications for sweltering cities worldwide.
---
Building a workplace people want to come back to: LinkedIn's VP of Workplace shares thoughts on post-pandemic work.
---
2021's Mid-Year Industrial Report:
The largest industrial completion in the first half of 2021 was the 3.8-million-square-foot LogistiCenter at I-95 Wilmington in metro Philadelphia
The top three largest completions are all owned or occupied by Amazon
The Colorado Technology Center in Louisville sold for $392 million — the biggest industrial property sale in the first half of the year
---
Industrial average price per square foot reaches $108 nationally: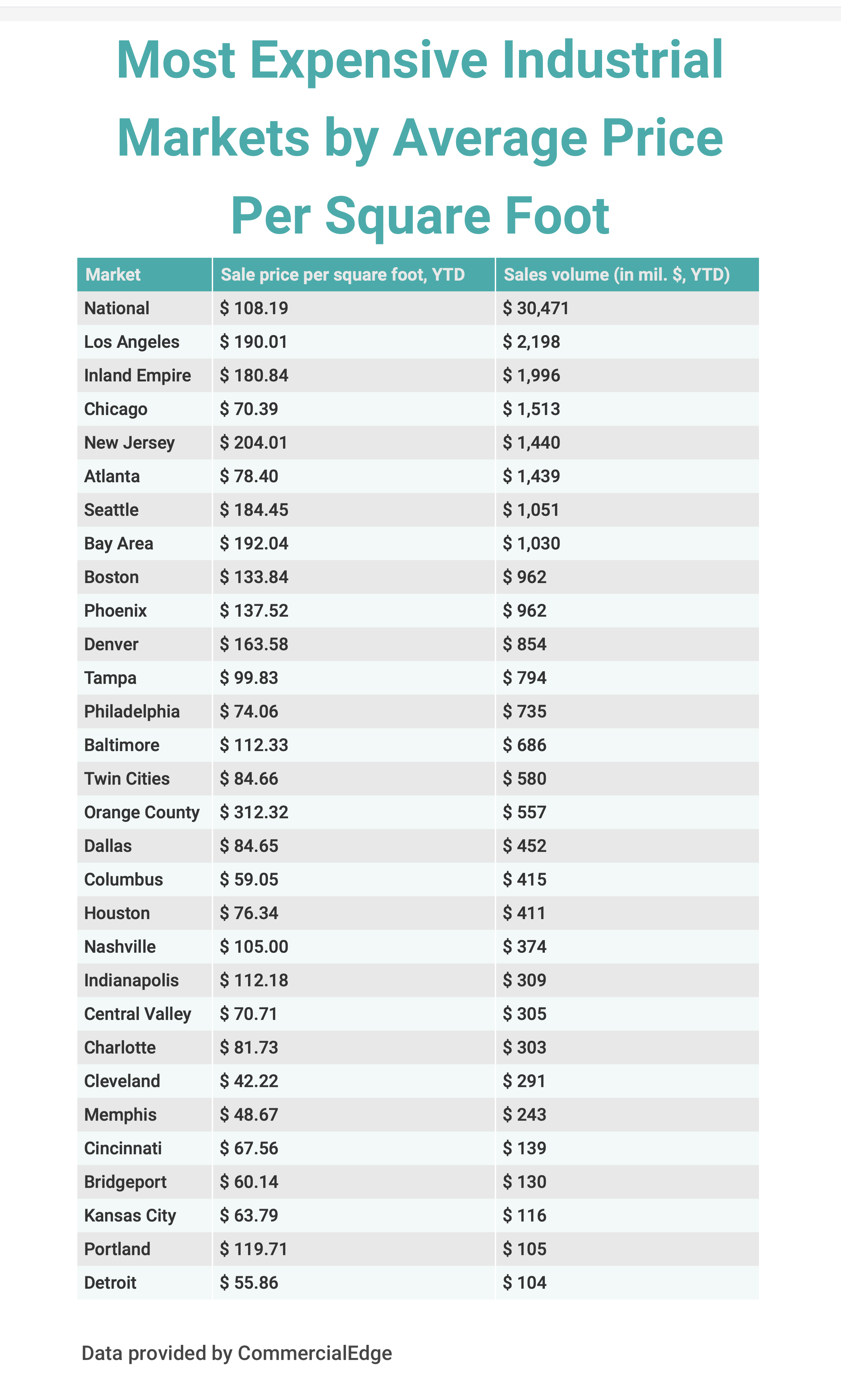 Econ Dev Show Newsletter
Join the newsletter to receive the latest updates in your inbox.