Assorted Links Thursday
The evolution of swag, the pandemic productivity boom, improve your career by becoming an uncertainty killer, and more.
Table of Contents
The evolution of economic development swag: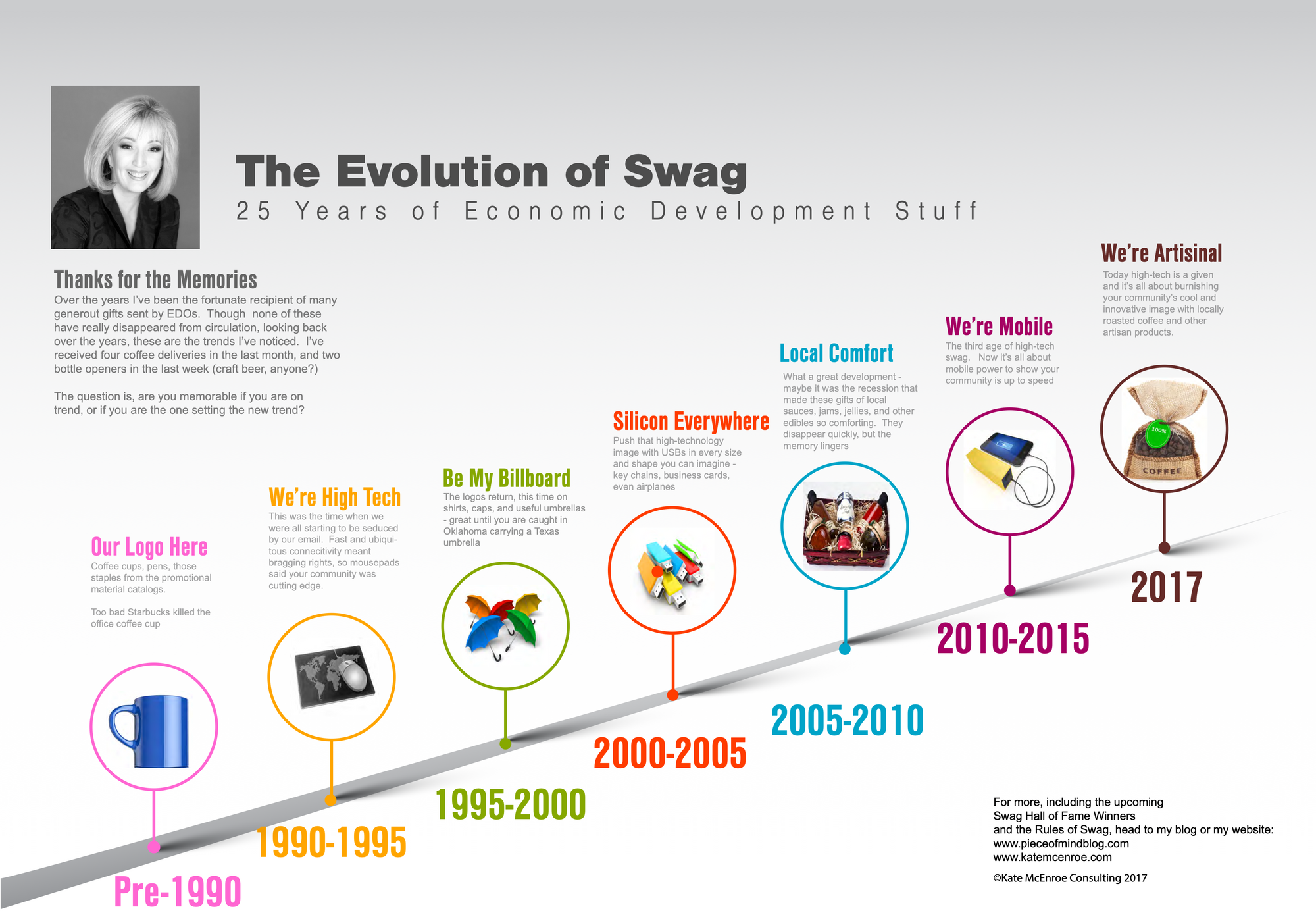 ---
The global economy is shrugging off the delta variant, for now: Even as delta risks loom, early signs from the third quarter show growth accelerating and inflation peaking after its recent jump, a reassuring sign for policy makers and investors worried about the risks of faltering demand and surging prices. GDP nowcast shows 1.8% expansion in Q3 as U.S. inflation peaks
---
Will the pandemic productivity boom last? Fewer workers are making more stuff. If it lasts, that's big news for the economy of the 2020s.
---
Want to improve your career? Become an uncertainty killer: Reduce uncertainty for others as much as you can. Become an uncertainty killer. That's it. I guarantee that if you can make other peoples' lives more certain, they will sing your praises. You will build trust at every turn and create allies wherever you go. People may even publicly call you "a machine" and impart positive attributes to you that you may not actually have.
---
🏡 There's a big shift hitting the housing market:
The rush of buyers into the housing market during the pandemic absolutely crushed housing inventory—the number of homes on the market—with that figure falling for 12 consecutive months. By April, housing inventory was down a staggering 53% from a year earlier. However, the trajectory has flipped: For two straight months the number of homes for sale has gone up. Homes listing on realtor.com rose 3% in May, then again by 9% in June. Now, new home sales are falling—their pace in June was the slowest since the onset of the pandemic. Every indication is that the market is shifting a bit in buyers' favor. Why the sudden cooling? Home shoppers are finally showing some reluctance to pay top dollar.
---
The world in CO2 emissions: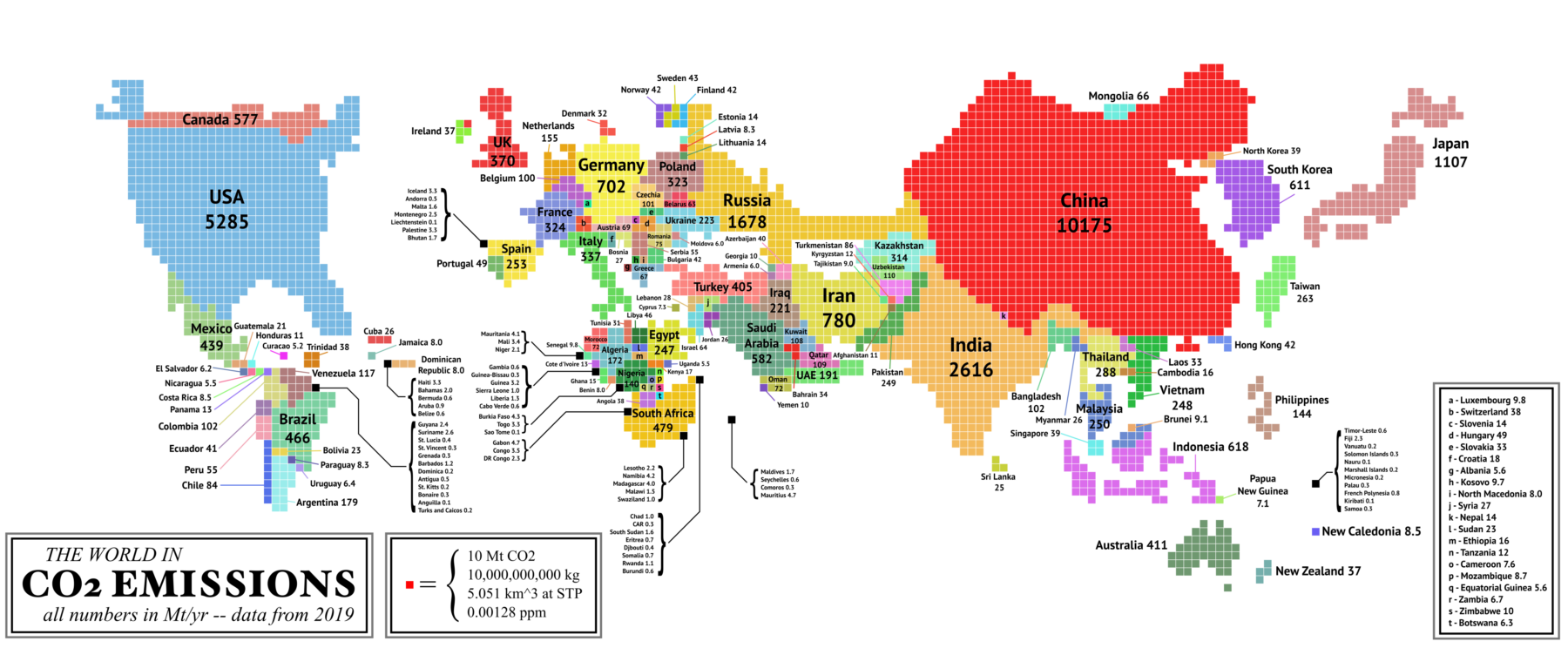 ---
👍 Also, I recorded an extra podcast episode today: Episode 15 - Dane Talks to Himself About the Econ Dev Show.
Econ Dev Show Newsletter
Join the newsletter to receive the latest updates in your inbox.