Table of Contents
Why is everyone quitting, and how do I know whether it's time to leave my job? Waves of Americans are leaving their jobs as part of the 'Great Resignation.' Here's why: A record number of workers are quitting their jobs, empowered by new leverage
---
Selling cars in the era of the chip shortage: online chats and no more haggling. Dealerships lean on fewer staff to sell used cars, handle new-car buyers online; 'Haggling has gone out the window'
---
Most housing units under construction since 1974: Currently there are 712,000 single family units under construction, the highest level since 2007. There are 714,000 multi-family units under construction, the highest level since 1974
---
The economic rebound is still waiting for workers: Despite school reopenings and the end of some federal aid, many people are in no rush to land a job. Savings and health concerns are playing a role.
---
Economic side effects from the pandemic: Following the Great Financial Crisis, economic growth was below trend, inflation was low and wage growth was slow. Since the pandemic, economic growth is higher, inflation is finally taking off and wage growth is accelerating. Each scenario has its own unique challenges and trade-offs.
---
The workers won't be coming back, Covid or not. Here are theories on where they went: What is wrong with America's labor market? Americans are quitting their jobs at a record pace while millions who left the workforce during the pandemic have yet to return. Many economists say Covid is the culprit, but there may be more going on than meets the eye.
---
Where the suburbs end: A single-family home from the 1950s is now a rental complex and a vision of California's future
---
Climate change: Fossil fuel production set to soar over next decade. Despite the flurry of net zero emission goals and the increased pledges of many countries, some of the biggest oil, gas and coal producers have not set out plans for the rapid reductions in fossil fuels that scientists say are necessary to limit temperatures in coming years.
---
How close are flying cars? Pretty close, actually. Better to think of this as the flying taxi industry rather than The Jetsons finally becoming reality.
---
Inside Amazon's biggest warehouse — where you'll find more robots than people: Some 10,000 robots are helping 1,000 newly hired human workers on the site of a former GM plant. The $250 million "showcase" warehouse has fewer workers than the typical fulfillment center a quarter of its size, although Amazon says it may eventually employ 4000 to 5000 employees.
---
These are the top 10 tech trends that will shape the coming decade, according to McKinsey: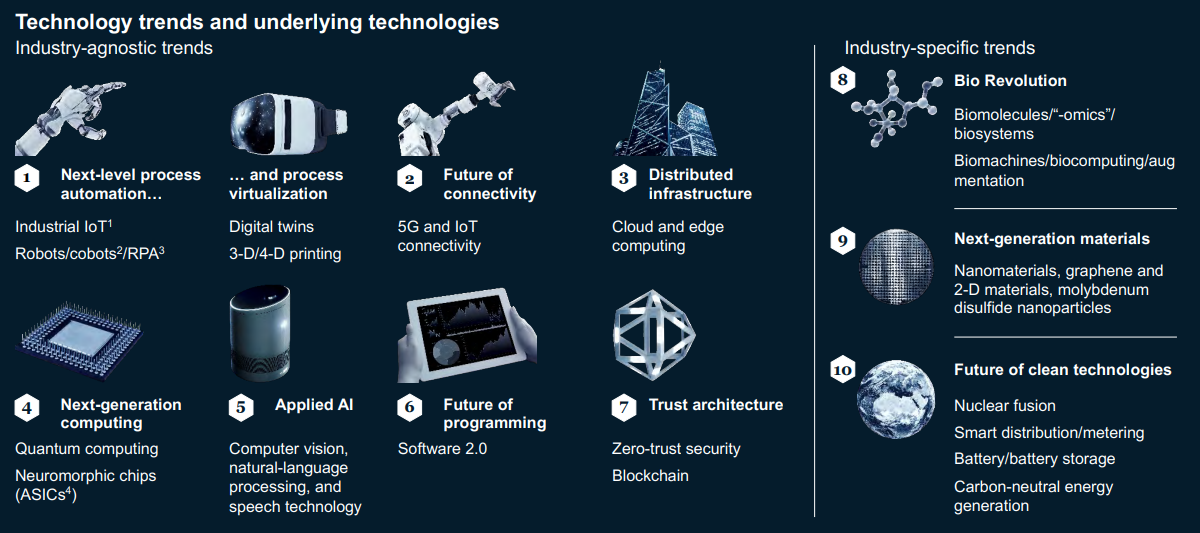 ---
Boomers are retiring, en masse.
According to the BLS's Current Population Survey, the percent of the population over 55 years old that isn't in the labor force and doesn't want a job, which was stable at 58% prior to the pandemic, has steadily risen during the pandemic to its current 60%. . . . The record stock prices and housing values, and bank accounts swollen by the saving they did while self-quarantining during the height of the pandemic, has further empowered the boomers' exit. With boomers leaving the workforce more quickly, the overall labor force participation rate will not return to its pre-pandemic rate of more than 63%, even when the economy is back to full employment. We expect it to top out closer to 62.5%, about a percentage point higher than it is today.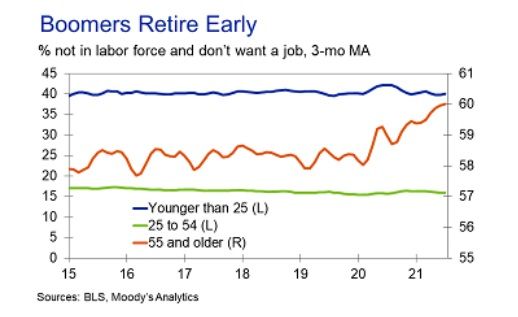 ---
All the metals ever mined in one chart: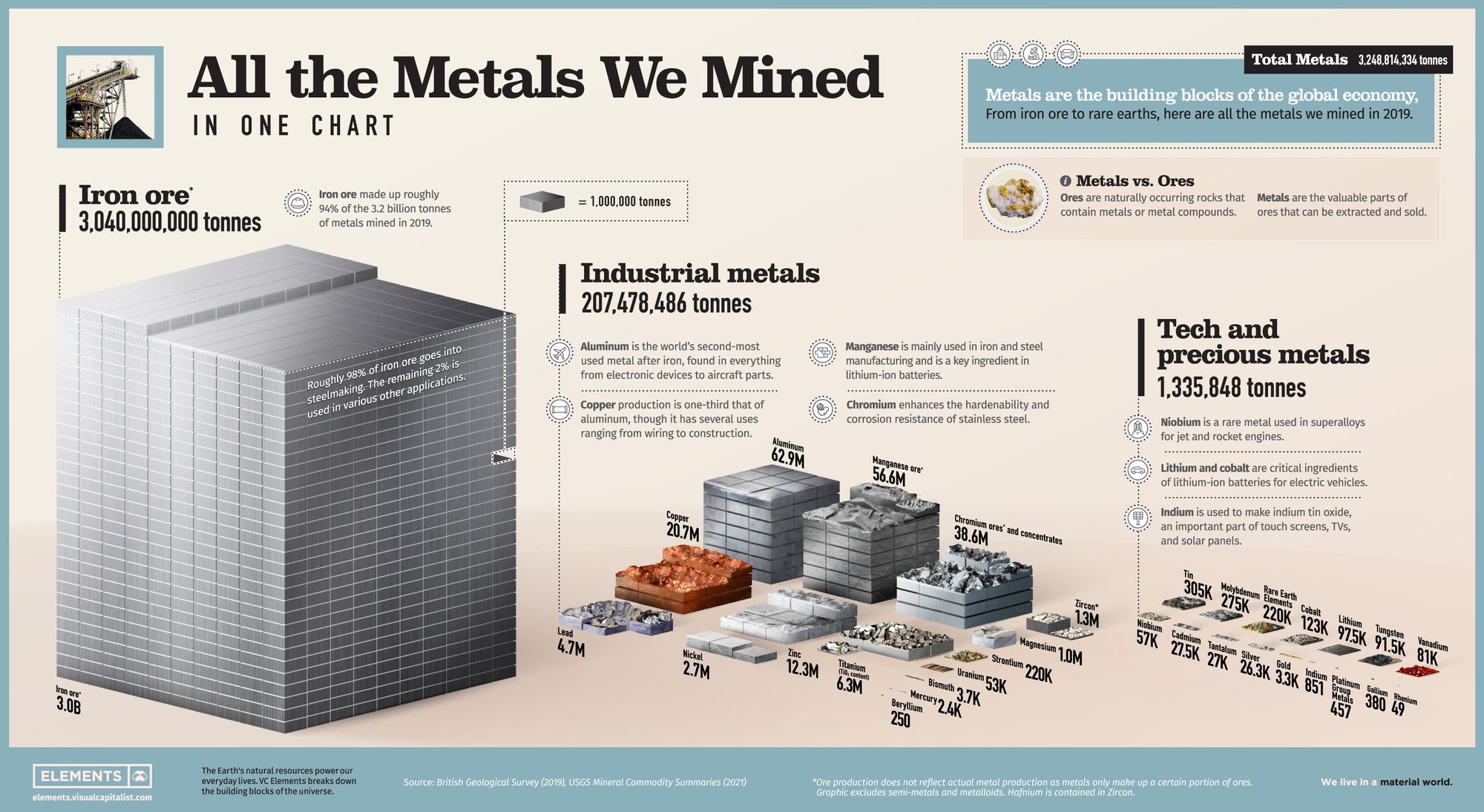 Econ Dev Show Newsletter
Join the newsletter to receive the latest updates in your inbox.