Table of Contents
Grocery store shortages are back. Here's why.
---
Four-day weeks and the freedom to move anywhere: Companies are rewriting the future of work (again).
---
Pandemic pessimism grows amid omicron surge:
With the highly transmissible omicron variant of COVID-19 infecting hundreds of thousands of Americans daily, optimism about the trajectory of the pandemic in the U.S. has fallen sharply, and worry about contracting the virus has risen to its highest level in a year. The latest update to Gallup's COVID-19 data, from a survey conducted Jan. 3-14, finds U.S. adults' social distancing behaviors have picked up, and the use of masks in public remains high.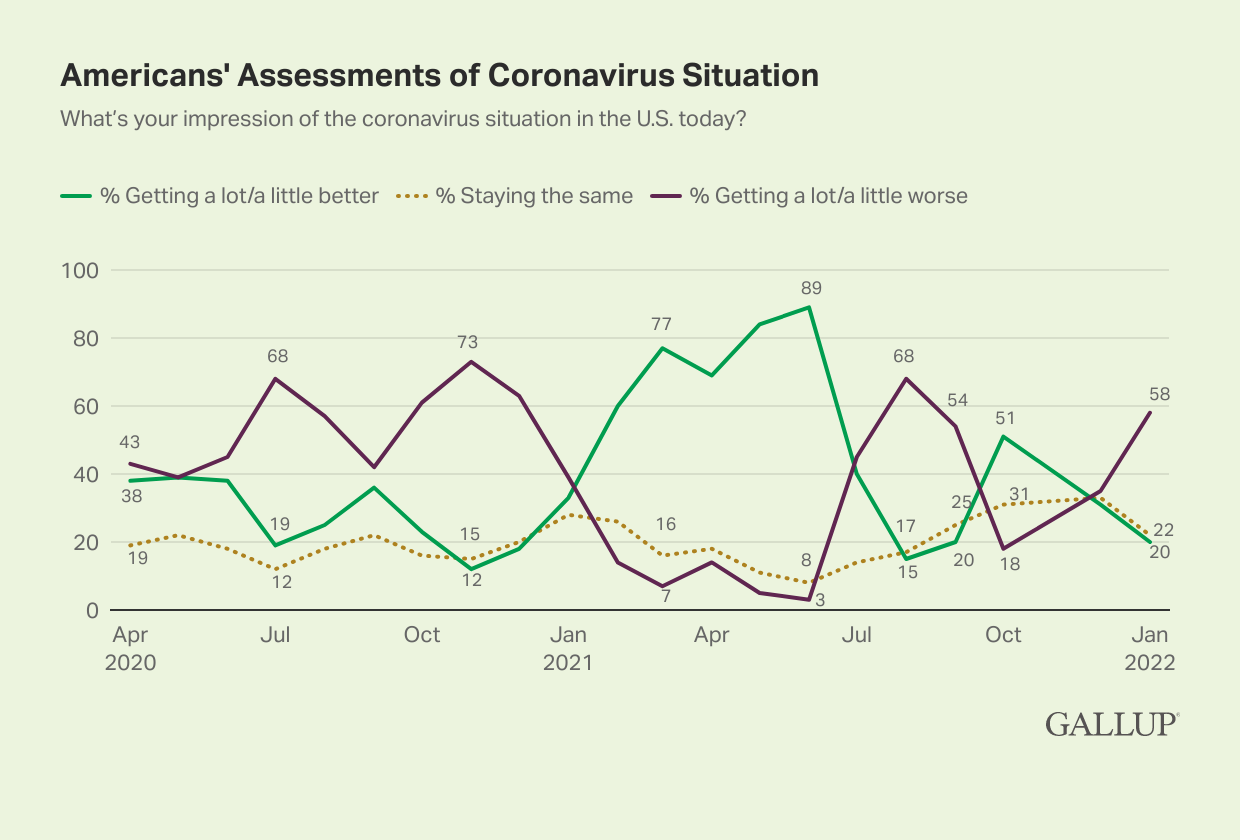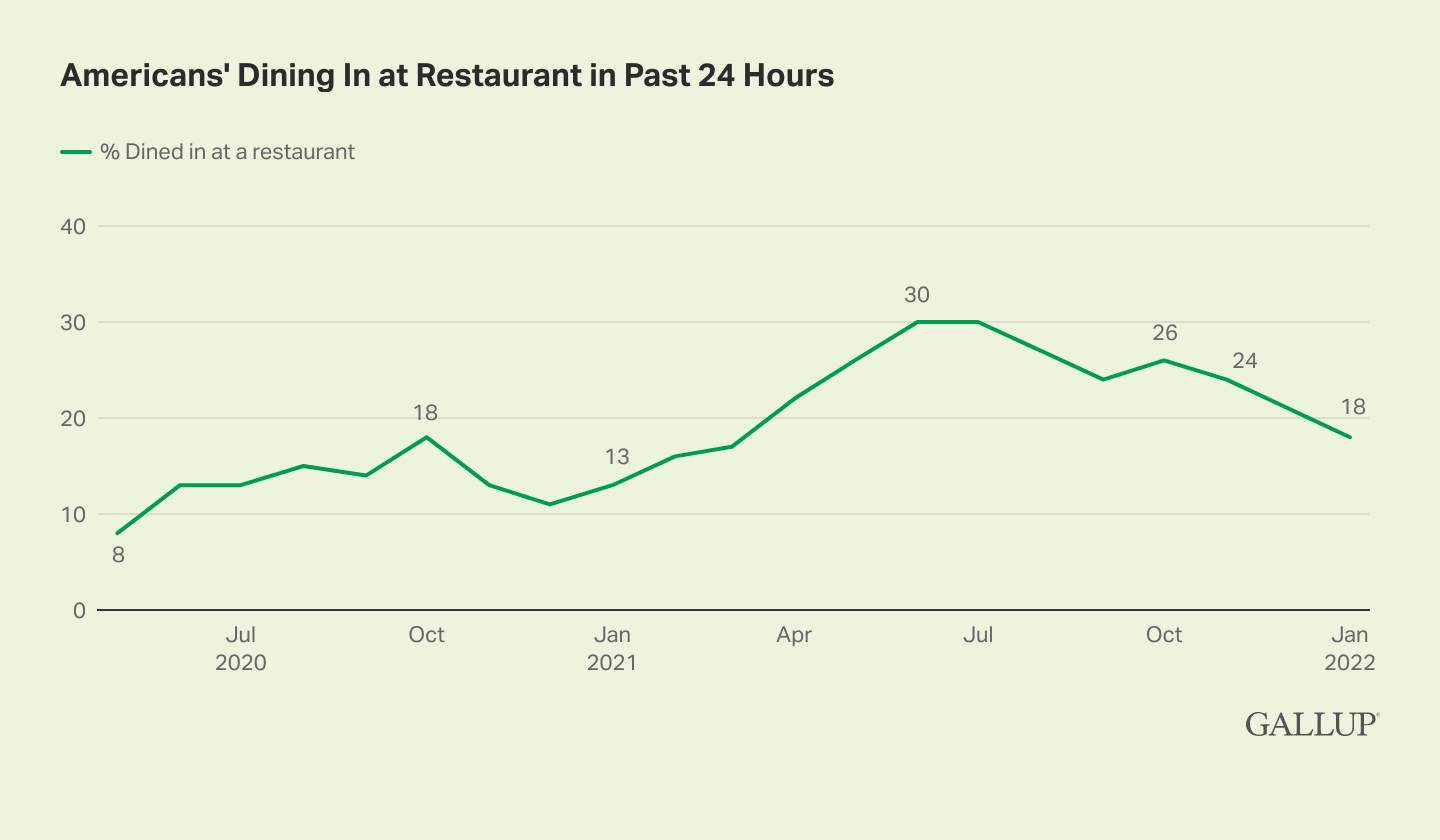 ---
Price changes - January 2000 to December 2021: Selected US consumer goods and services, wages.  For those of you playing at home, the blue lines = prices subject to free-market forces. Red lines = prices subject to regulatory capture by government. (Food and beverages are debatable either way.)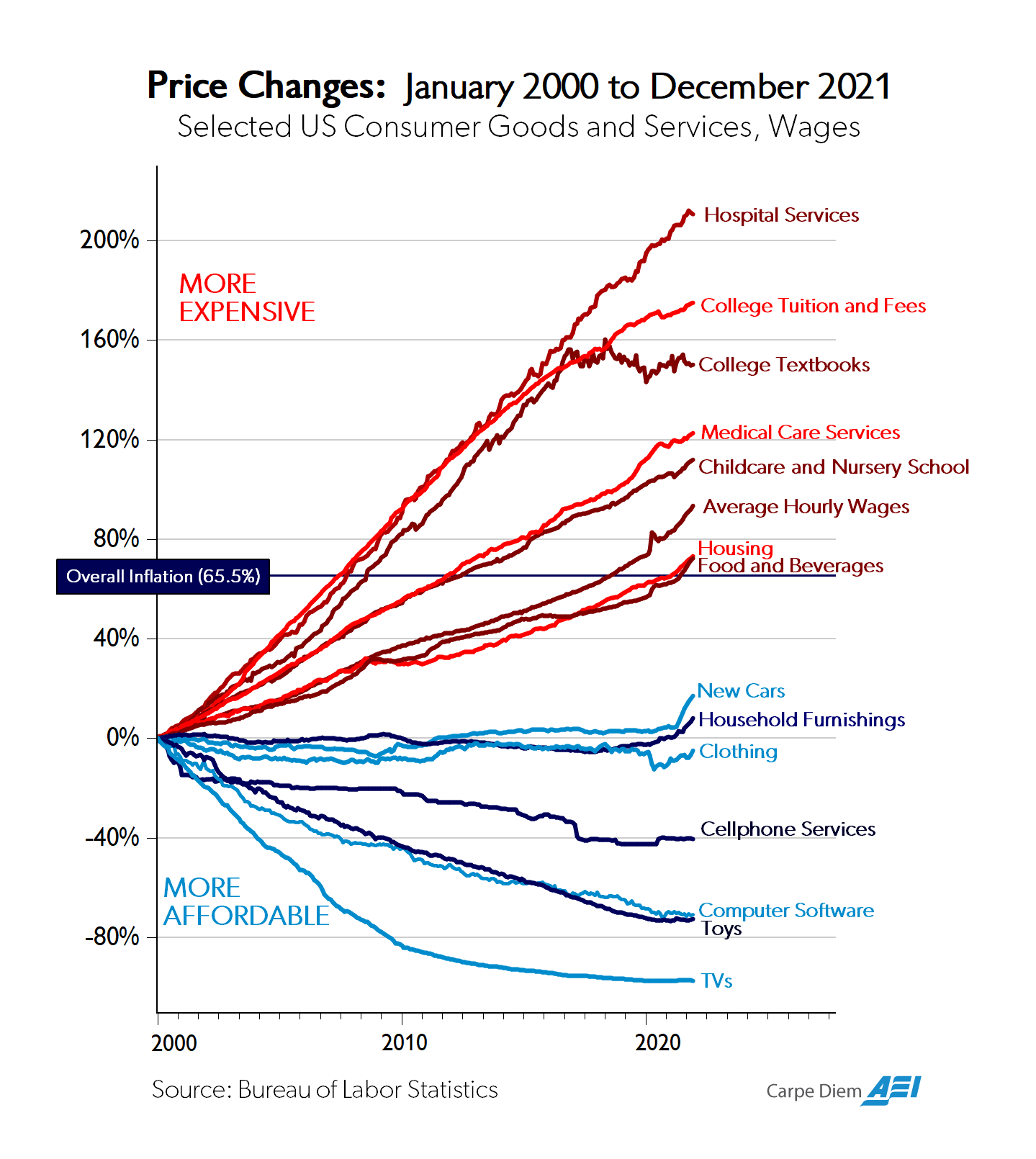 ---
Some fun, especially if you're good at history: Wiki History Game. Drag the events into the right chronological order.
Econ Dev Show Newsletter
Join the newsletter to receive the latest updates in your inbox.