Assorted Links Thursday
Commuter-led economic development redefines suburbs, and more.
Table of Contents
The new trend in suburban economic development is commuters: A new crop of customers who previously commuted to the city but now work from home is growing existing suburban companies and producing new business openings. This is a long-term trend that economic developer can engage to maximize job creation and local economy benefits.
See also this podcast episode from the podcast Pathways to Rural Prosperity with Don Macke: Commuter-Led Entrepreneurial Development.
---
May 9-13 is economic development week: The IEDC has released the #EconDevWeek22 Toolkit.
---
Feeling good: These 10 U.S. metros top all rivals in workforce confidence.
A look at the state of small business in 2022: Each year, Guidant reaches out to the resilient, hardworking small business owners of America. We learn who they are, what their lives as small business owners are like, what their plans for the future are, and how their business has weathered current affairs. Together, this information makes up the Small Business Trends report.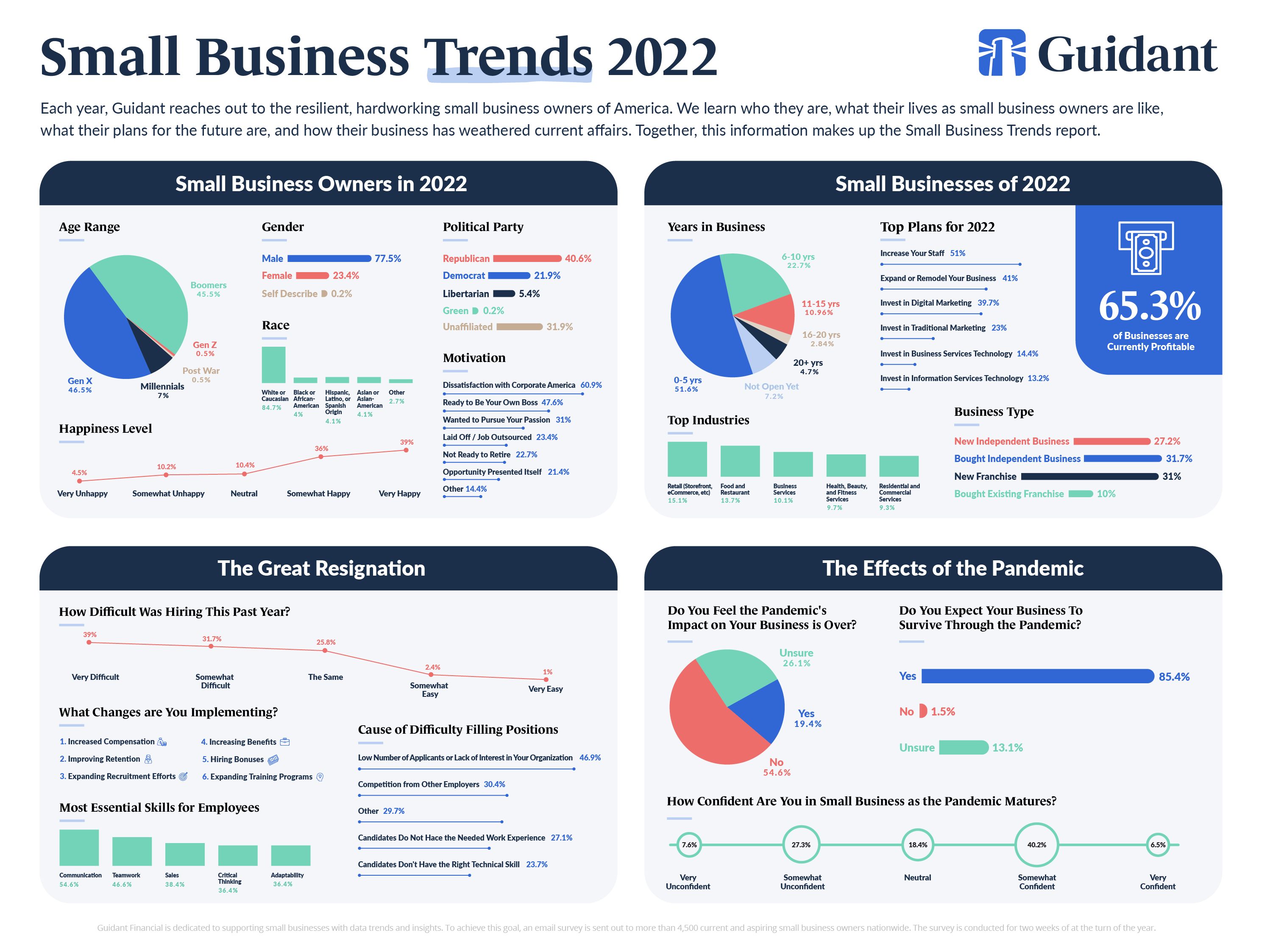 ---
Blue-collar workers make the leap to tech jobs, no college degree necessary: The pandemic has helped catapult Americans in low-paying roles into more upwardly mobile careers.
---
Best practice tips: Moving from output to outcome focus with OKRs (objectives and key results).
---
Warm economic welcomes in the Caribbean: From strong connections in its U.S. territories to a wealth of industrial opportunities throughout the region, the Caribbean offers more than just fun in the sun.
---
Mortgage demand falls to nearly half of what it was a year ago, as interest rates continue to rise:
The average contract interest rate for 30-year fixed-rate mortgages with conforming loan balances ($647,200 or less) increased to 5.20% last week from 5.13%.
Refinance demand fell another 8% for the week and was 68% lower than the same week one year ago.
Mortgage applications to purchase a home fell 3% for the week and were 14% lower than the same week one year ago.
Econ Dev Show Newsletter
Join the newsletter to receive the latest updates in your inbox.