Assorted Links Tuesday
Older workers, economics, skyscrapers, office culture, private equity, wage stagnation, Silicon Valley, and more.
Table of Contents
Older workers accounted for all net employment growth in past 20 years:
Total U.S. employment grew by 11,767,000, or 8.5%, in the 20 years ending in December 2020.1 All that growth—11,879,000, or 101% of the total—was due to increased employment of people age 60 and older.
---
What's worth knowing in economics? A global survey among economists: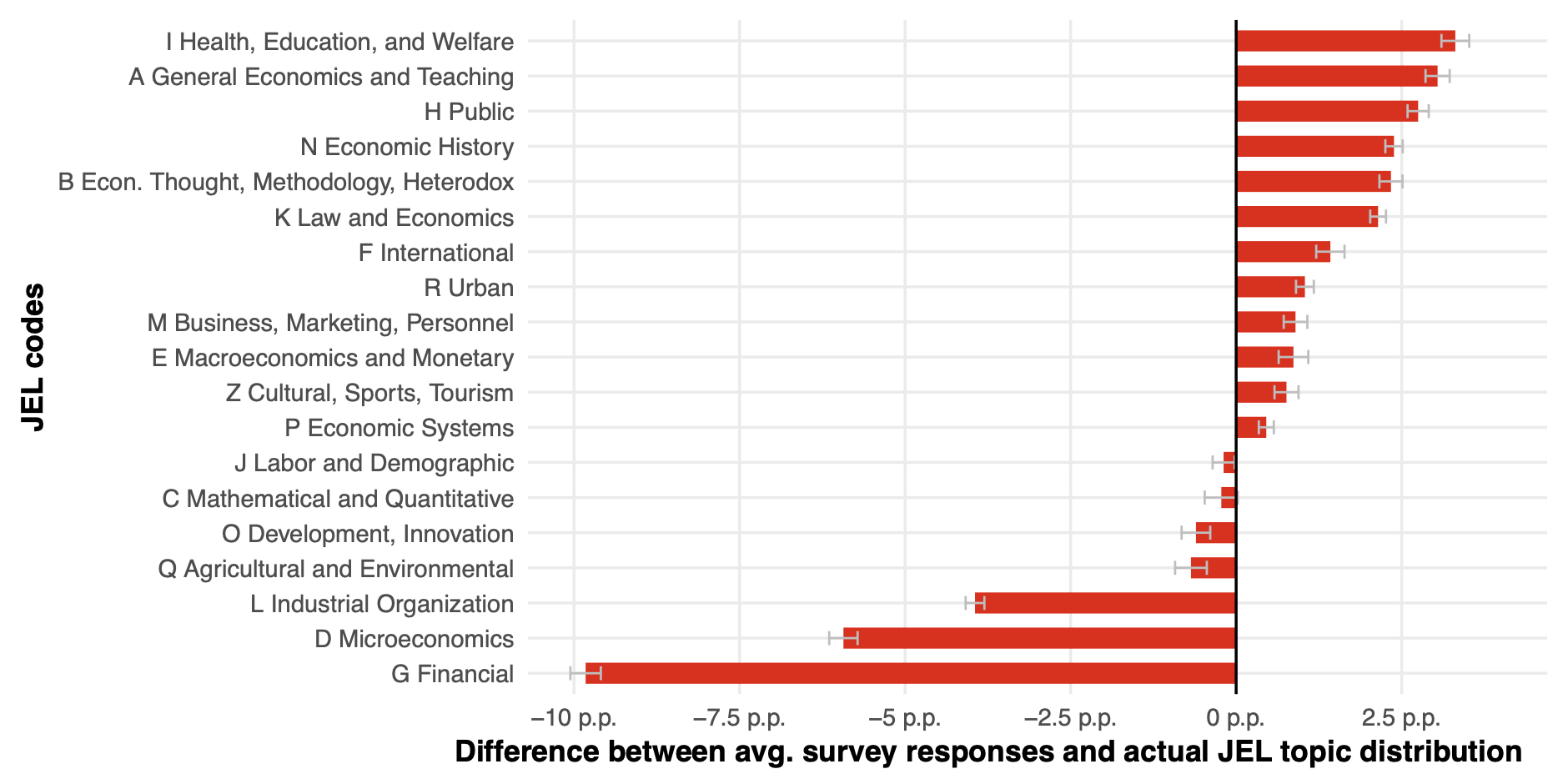 ---
How skyscrapers crash the economy: Skyscrapers are glittering symbols of prosperity and economic growth. But the skyscraper curse, coined by Andrew Lawrence in 1999, says they're linked to economic crises.
---
How office culture changed in the pandemic --from workers who went back ages ago: Some employees have been toiling in cubicles for months while private offices sit empty; shifting rules and surprise doughnuts.
---
Private equity's potential payday from Build Back Better: Hundreds of billions of dollars are scheduled for industries private equity dominates. Advocates want to make sure workers and families benefit, not financiers.
---
For many workers, raises today don't make up for years of wage stagnation: Even as retail and hospitality workers see pay hikes, they're often not enough to offset rising prices and years of low pay.
---
Should government create more Silicon Valleys? A long-read Q&A with Nicholas Bloom.
---
Econ Dev Show Newsletter
Join the newsletter to receive the latest updates in your inbox.