Assorted Links Tuesday
How Texas is rescuing Europe, work from home, the 'Future Belt', and so much more.
Table of Contents
How Texas is rescuing Europe from the Russians: An energy crisis on the Continent has it desperate for help from the Permian natural gas it had earlier spurned.
---
Fall back? Spring ahead? How about neither, experts say: Here's where the debate over changing the clocks stands, and what it could mean for you.
---
When it comes to work from home policies, normal is a moving target: There was a 798% increase in job ads between 2019 and 2021 that specified the job could be performed remotely. The two-year growth rate for the top ten occupations in the nation that allow work from home is shown below:
798% Customer Service Representatives
539% Software Developers
90% Sales Representatives of Services, Except Advertising, Insurance, Financial Services, and Travel
630% Computer and Information Systems Managers
479% Insurance Sales Agents
301% Computer User Support Specialists
339% Computer Systems Engineers/Architects
407% Management Analysts
440% Human Resources Specialists
178% Medical and Health Services Managers
---
The paradoxes of life: 20+ powerful paradoxes on growth, business, investing, and life.
---
The great tech hub exodus didn't quite happen: Two years into the pandemic, US tech jobs remain concentrated in a handful of coastal hubs. But a new set of cities is gaining ground.
---
The new neurasthenia: How burnout became the buzzword of the moment.
---
Why now is the best time to renovate your shopping center:
While the lockdowns that were such a part of our culture for more than a year did irreparable damage to large sectors of retail, the natural response to those lockdowns have now created a powerful opportunity for commercial real estate developers to redevelop in response.
---
It is time to prepare for stagflation.
---
Site Selection Group: The food sector continues expansion  - large food & beverage site selection projects illustrate sustainable growth of industry.
---
The tarnishing of the Golden State: Onerous regulations squash the California Dream.
---
Gas, grain, and chips — will make the 'Rust Belt' the 'Future Belt':
"As Ohio Senator Sherrod Brown says," Biden went on, "'It's time to bury the Rust Belt.' It's time …" and then Biden went off-script and stuttered through this sentence: "It's time to see what used to be called the Rust Belt become the home of significant resurgence of manufacturing."
No matter, really — especially in the big picture. Not even presidential stumbling and mumbling through the moment could obscure the fact that our region is emerging into a new future, through both the ruins of a foreign war and the opportunity to become the global center of new kinds of manufacturing.
---
Openings and quits near record highs: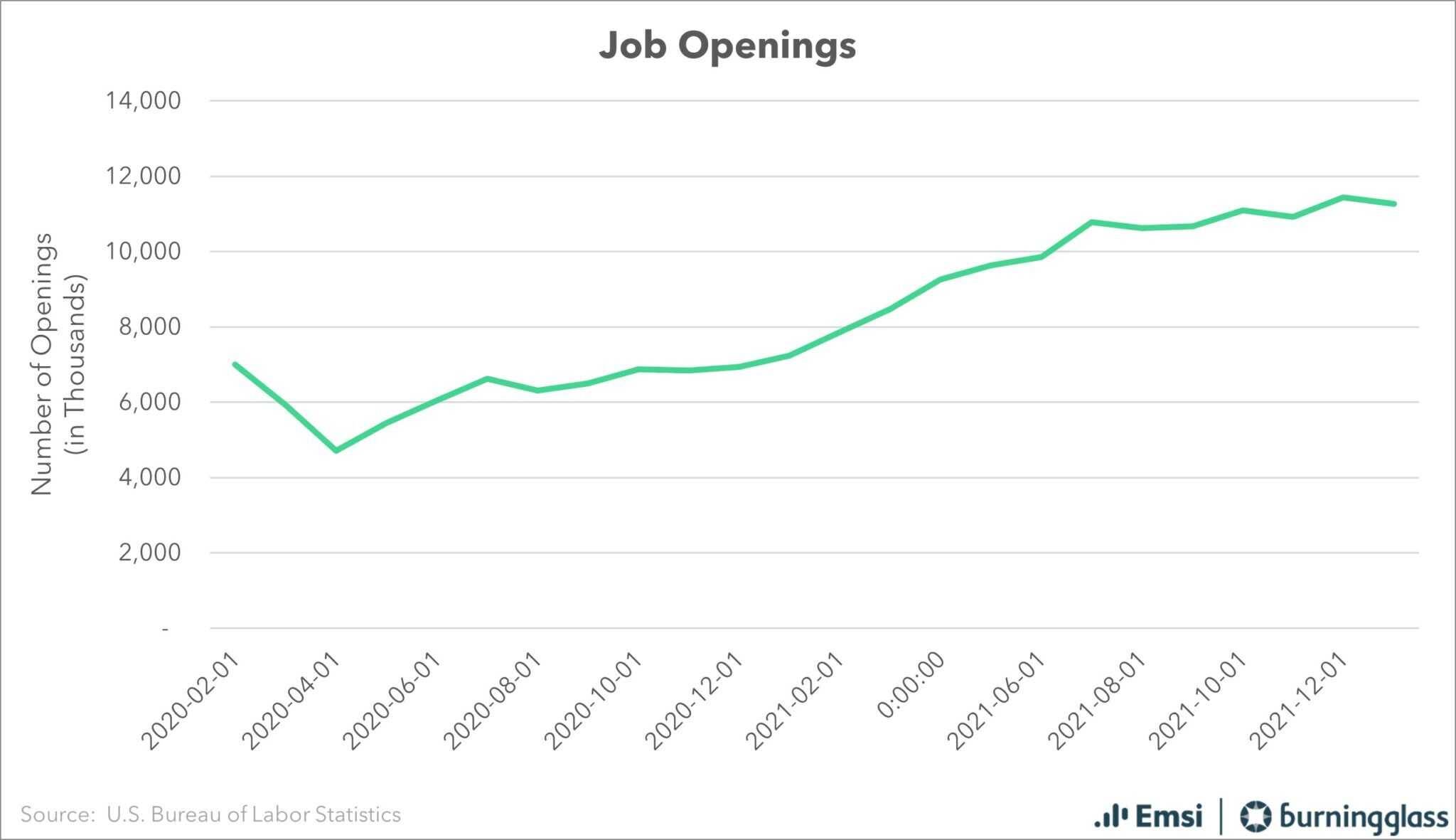 Econ Dev Show Newsletter
Join the newsletter to receive the latest updates in your inbox.