Assorted Links Tuesday
How come no one ever told you that Virginia has a bourbon lottery, and more.
Table of Contents
8,000: The number of US diners that have closed for good since the pandemic hit, according to Datassential, a food-industry market-research firm.
---
Supply chain pressure: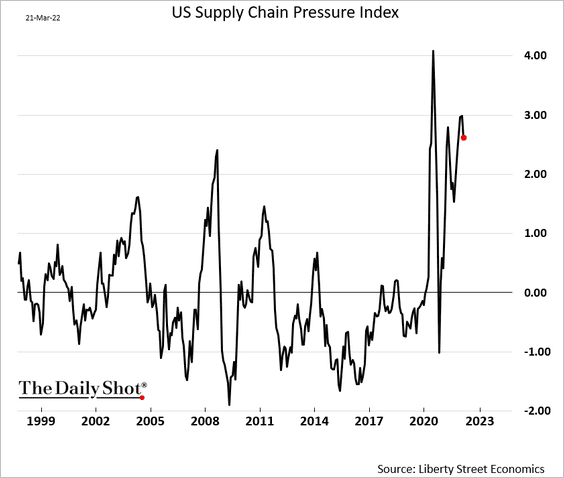 ---
How gas prices compare around the world: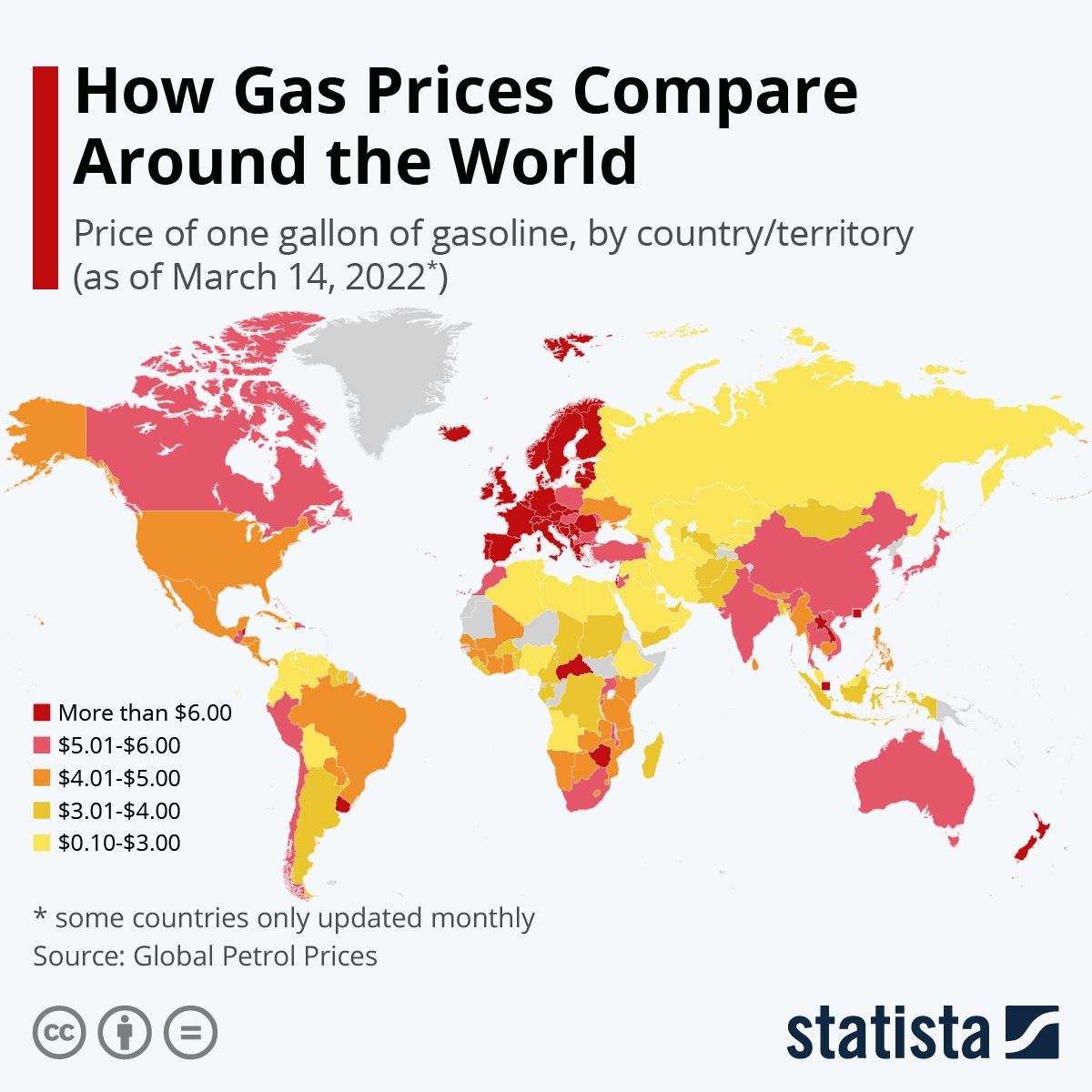 ---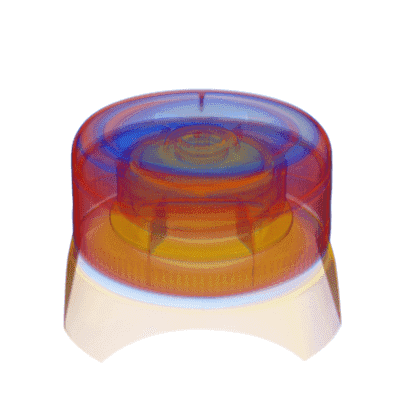 From CT Scan of the Month, a pretty interesting set of scans of iconic bottle caps: The leak-proof Heinz ketchup cap, the Vita Coco TetraPak cap, and the iconic (and trademarked) green Sriracha cap.
---
When will the Fed drop the hammer? Americans are getting angrier about inflation.
---
US Commerce chief engages Trump veteran in push for China bill: Raimondo repeats call for passage of bill to boost chip output Bill is now in Senate, unlikely to pass before end of May
Commerce Secretary Gina Raimondo led a bipartisan teleconference that included a top official in Donald Trump's administration Monday, showcasing the Biden administration's push for a bill designed to strengthen U.S. competitiveness against China and bolster domestic semiconductor manufacturing.
Raimondo, former U.S. national security adviser H.R. McMaster and others held the call hours before the Senate planned its next step in months of wrangling that has seen a different version of the bill pass both the House and Senate. Senate Majority Leader Chuck Schumer plans to move toward considering the legislation on Monday evening, though a final package is expected to require House-Senate negotiations and unlikely to be finalized before the end of May.
---
Like the Econ Dev Show Podcast? Please leave us a review here — even one sentence helps! Consider including your Twitter handle so we can thank you personally!
---
Alcohol-related deaths in the US rose 25% from 2019 to 2020: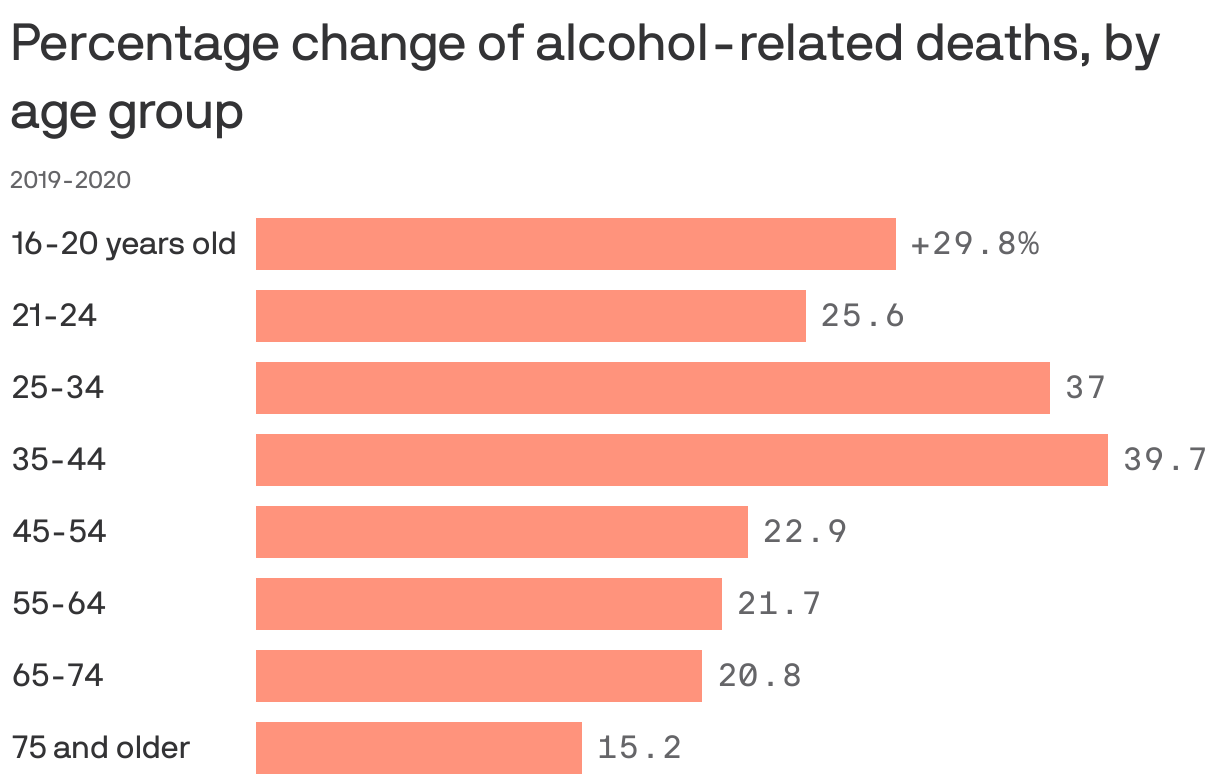 ---
One enterprising New Yorker, Paul Slapikas, said he made $64,000 last year simply by recording videos of idling trucks and reporting them to the city, per the NYT. Under 2018's Citizens Air Complaint Program, New York City pays bounty hunters 25% of a fine against trucks that illegally park and idle their engines for more than three minutes. What tax form do you get for that?
---
Check out this YouGov poll that shows how people consistently overestimate the size of minority groups in the US.
---
What I'm listening to this week: Stolen Focus: Why You Can't Pay Attention - and How to Think .
A lot has been said and written about the attention crisis. Individual hacks like the 'digital detox' and the 'no phones in the bedroom' rule only get us so far. In his new book, Johann Hari explores how "our focus has been stolen by powerful external forces that have left us uniquely vulnerable to corporations determined to raid our attention for profit. So Hari went on an epic journey across the world to interview the leading experts on human attention – and he discovered that everything we think we know about this crisis is wrong."
---
I had no idea: The King Road Drag, patented by David Ward King in 1907, was a simple tool used to grade and smooth dirt roads before the advent of widespread concrete and asphalt surfaces. Originally consisting of a pair of logs, chained together and towed by horses, the King Road Drag eventually evolved into the plethora of specialized metal and cocoa husk drags now used to maintain baseball infields.
---
U.S. importers, straining under a tapped-out supply chain, are increasingly offering top dollar for long-term shipping contracts that may not even be honored as they try whatever it takes to guarantee the arrival of their products. The pandemic-driven boom in demand for goods pushed both contract and spot rates for shipping to records — getting merchandise from place to place costs about 11 times more than it did before the Covid-19 outbreak.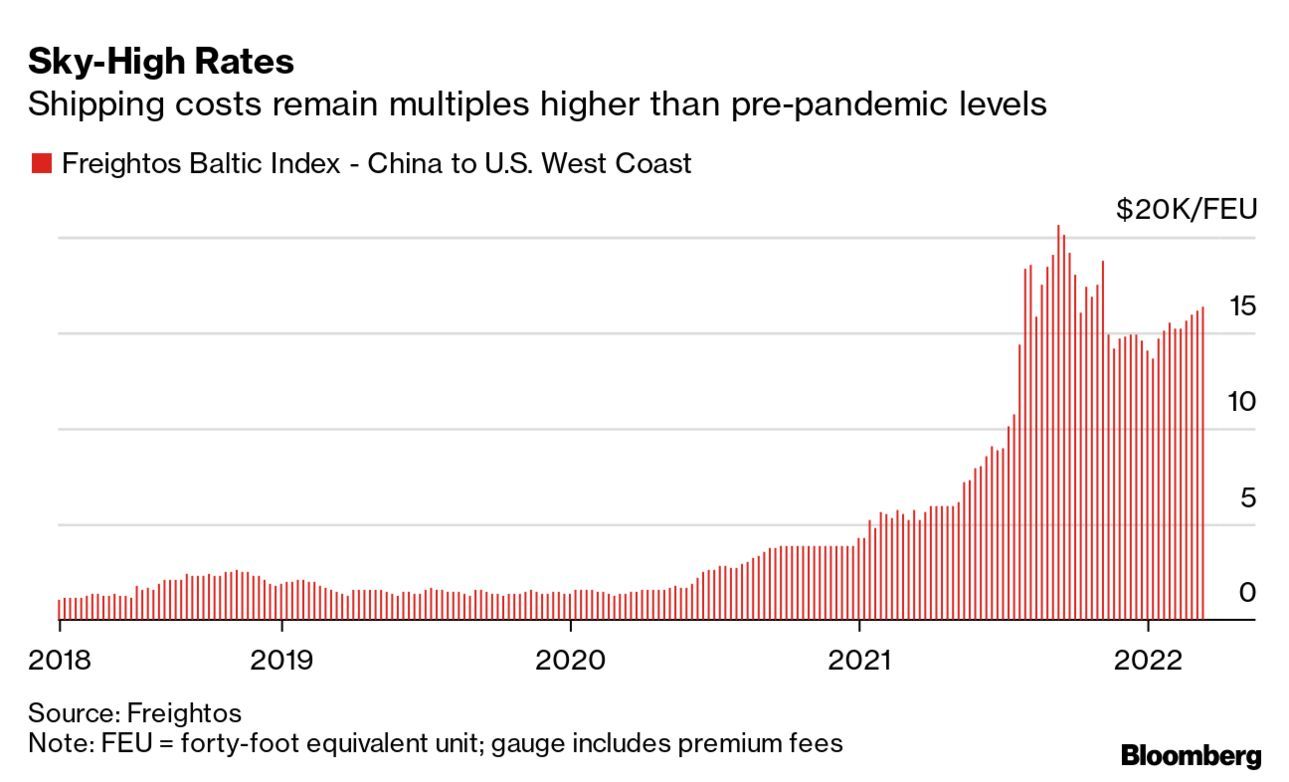 ---
What's next for Covid? Katelyn Jetelina, Your Local Epidemiologist, has always been my go-to for the answer.  This week, she tackled BA.2.
---
I didn't know that Virginia had a lottery for bourbons, whiskies and other small batch spirit.
Econ Dev Show Newsletter
Join the newsletter to receive the latest updates in your inbox.