Assorted Links Tuesday
The top jobs, industries and cities; births; resignations; Walmart; and craft beer.
Table of Contents
From LinkedIn: The top jobs, industries and cities: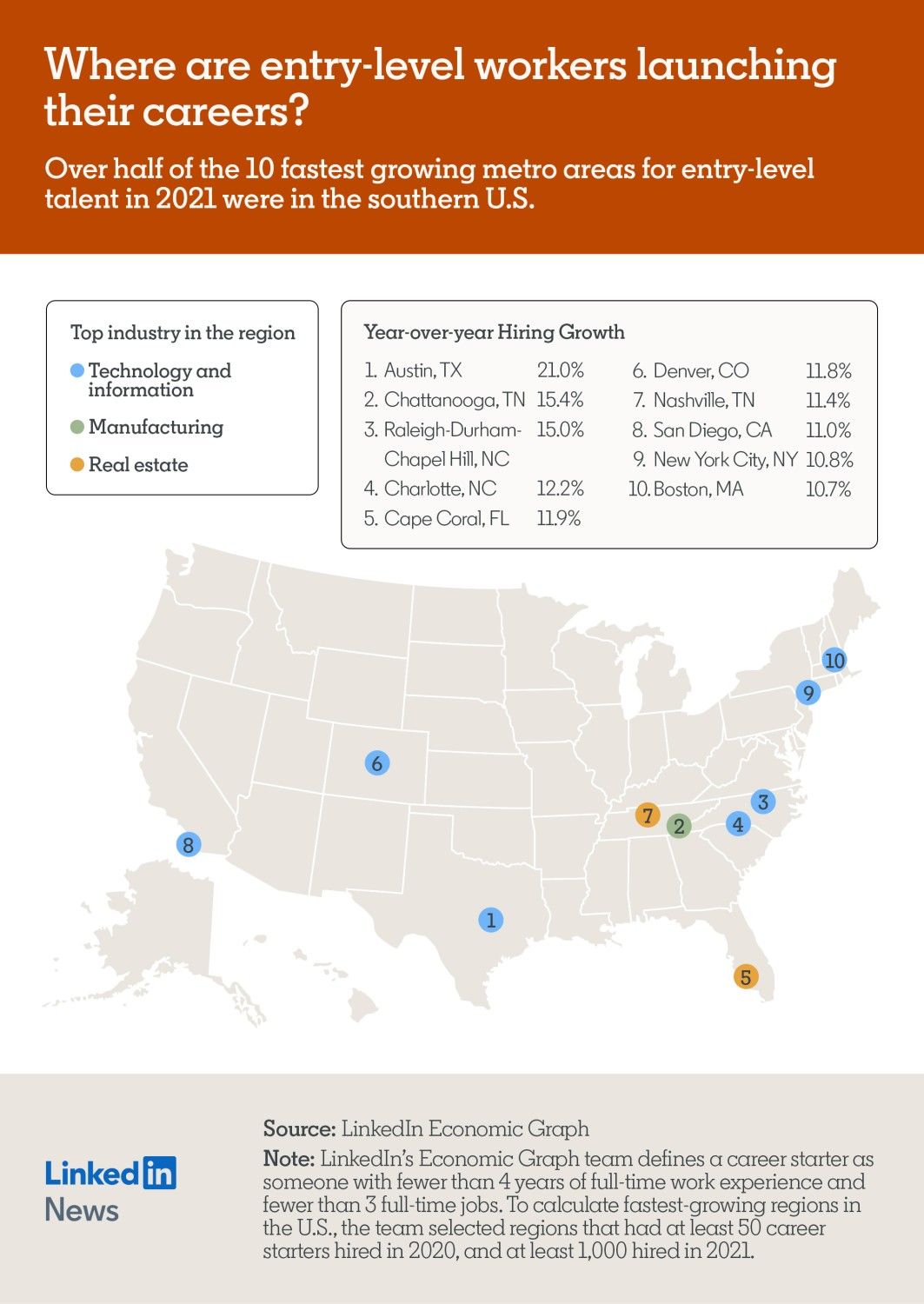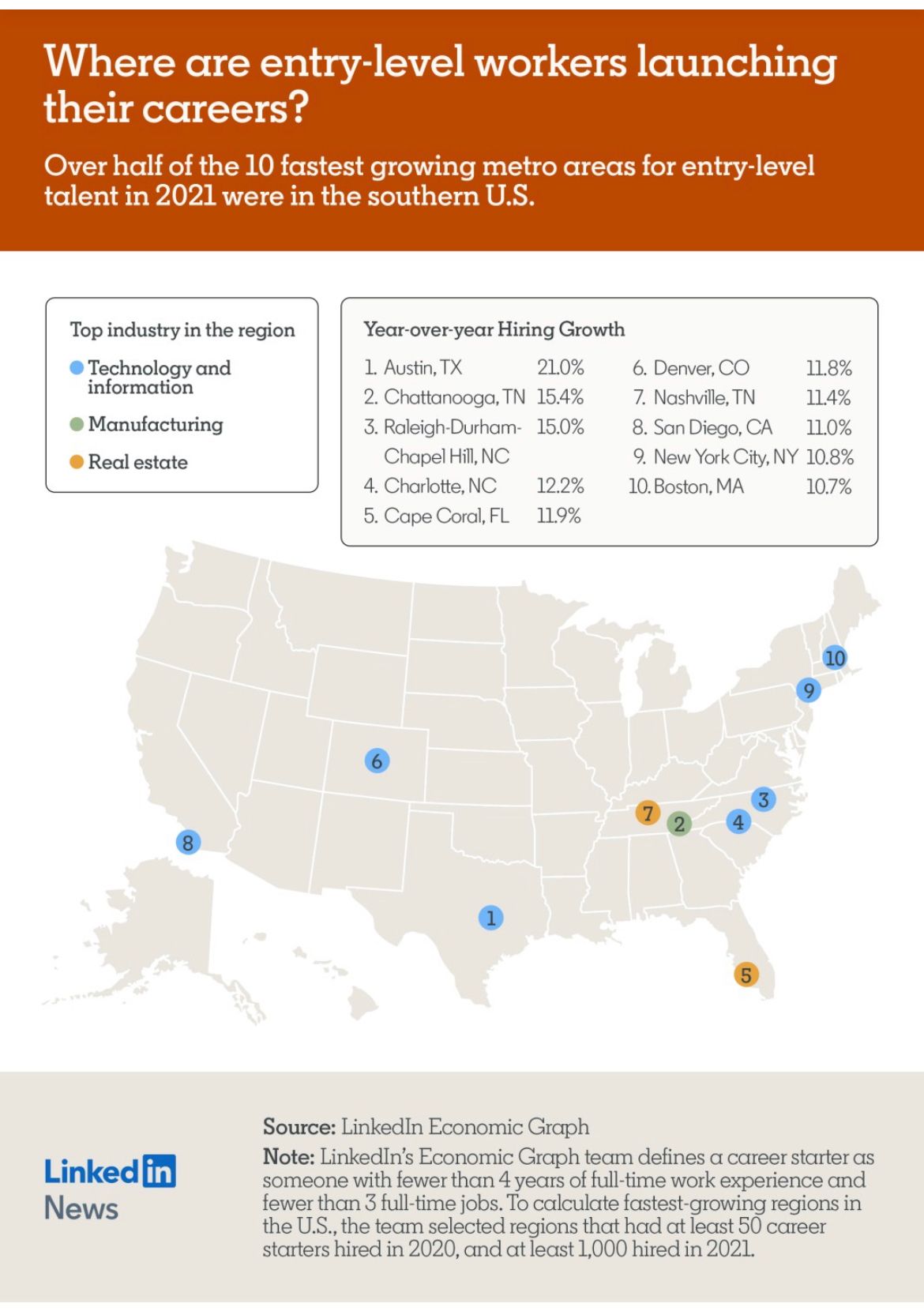 ---
US births increased for first time since 2014: Pandemic baby bust was smaller than expected.
---
The Great Resignation looks set to continue — 1 in 5 say they'll change jobs in the next year: From a survey of more than 52,000 workers in 44 countries.
---
Walmart expands its drone-delivery service to reach 4 million households: Drone deliveries could drive e-commerce growth and turn stores into a way to outmatch Amazon on speed.
---
Dean Barber on craft beer and economic development:
There is a kernel of truth to a joke that I sometimes quip: a community can only be a truly civilized place if it has a craft brewery.
Econ Dev Show Newsletter
Join the newsletter to receive the latest updates in your inbox.